OS: Word Of Managing, Assuring, Nurturing-WOMAN
Jun 4, 2015
Word Of Managing, Assuring, Nurturing-WOMAN (By Krithika_Rshi) (Thanked: 72 times)
"ding dong"the calling bell rang….the woman who is doing work in kitchen, put all the work aside and hurriedly went to open the door….! She knows that it must b her husband….its daily routine to her….she always waits for her husband to return from his office and with a bright smile she opens the door daily…but to her disappointment she wont get a reverse smile from her husband….he just give her a look and come inside…!! That's common for her…but the hope in her didn't leave and so she always open the door with her bright smile hoping he too will at least SMILE conveying he missed her during his office time….!!
So as usual she, payal mehra went and opened the door with her usual bright smile….there, in front of the door, stand Akash mehra-her husband….!! He looked at her….but that look is not usual look which he gives to her daily…..she gave him a bright smile but he just stood there looking at her…!! His look daily means-how long u will take to open the door…..but today that look is saying different think…..there is a guilt in his looks….there is a pain in his looks….!!
"akash ji….kya hua? Come in"said payal as akash is not stepping into the house….!! Akash still lost in today's happenings and kept on looking at payal….!! Payal hesitatingly put her hand on his wrist to take his laptop bag….yes she is hesitant bcoz akash don't like her to touch him like that without his permission….!! Yes he feels like woman don't have to take advantage(even touching) of man freely….!! He thinks that woman should b in their limits from men…eventhough she is his wife, she don't have to touch his wrist to take out his bag…..this is how he treats her….!! She should b like a worker under him….!! It doesn't like that he doesn't like her….of course he likes her but his like has 'limits'…..! for him, she shouldn't do any job….she have to do household works all by herself….she should satisfy him with her every work…..if he sits in hall and ask her to switch on the fan, she should come and switch on it even though she is hell busy in any work….! This could b a small example to said how akash treats payal….!! He likes her but his 'like' didn't get into 'love'…!! Whereas payal, who is merit student in her MBBS, who had the dream to serve people, has very much of patience to deal with akash….!! She works like a working machine for her husband akash whom she loves to the core…..she put aside her dream to serve people just as her husband told her that he didn't like her to work….!! Whenever akash says any work to her, she do it with a smile….!! When he goes to office, he will give her a list of snacks which he want to eat by evng….she will happily prepare those snacks for him….!! Except an hour or one and half an hour in afternoon, she just kept on working whole day….!! And nyt too even though she tired much, she will submit herself to akash as per his wish…!!
He came inside the home and sat on the sofa…..he kept his glasses aside and closed his eyes while putting his fingers between his eyebrows, on the nose bridge….!!
"akash ji…..kya hua? Aap thik hai?"asked payal hesitatingly fearing of his reaction…!! Akash looked at her….he found hesitant in her voice but her eyes are reflecting the concern……again guilt emerged through him…!!
"nothing much….just im not feeling well…."he said gulping his tears all the while looking at her….she got panic and said "wait I will bring hot tea so that u can feel relief" and without waiting for akash's response, she went to kitchen to bring his tea….!! He kept on looking at her disappearing figure…!! There is guilt and pain which are invisibly slapping him hard….!! He can clearly see how much payal is concern about him…..then how can he treat her just as a working mechine who works just for him…..he put her as a 'bird in cage' not allowing to do her duty as a doctor….!! Indirectly he just treated her as a slave….!! His eyes brimmed with tears….!! Soon his thoughts went back to the conversation which he had with his colleague -arnav today…!!
***********flashback**************
Arnav and akash are colleagues from 3 months….arnav had recently transferred to the company where akash had been working…!! Akash is a nice guy…he don't have any habits like drinking and smoking etc etc but his minus point is that he doesn't respect woman much…..he just think that they are only for working at homes as wives instead of maid…!! He thinks that women are not capable of managing anything etc etc (his thinking will b described as the story moves on) whereas arnav respects woman a lot….!! Well both are married….!! Presently, they are in their canteen having coffee….!! Akash looked at an woman employ and frowned…!!
Akash: dekho arnav….look at her….how shamelessly she is doing job even though she is married…!!
Arnav: wat r u talking akash? (arnav know akash doesn't respect woman….he has been patience enough till now….but today he badly want to give some sense to akash)
Akash: ha arnav…..y should they have to do job? U know they should b at home like payal doing household works…..u know wat woman don't know how to manage all works….they even cant handle and control their emotions and just will cry even for small issues….they cant b strong and always depends on men…..!! I many times feel pity on them how much weak they are and I feel proud being a man…. (he told with heavy chest which increased the temper of arnav)
Arnav: shut up akash….(even though his voice is low enough, threat in his voice made akash to shut his mouth) do u have any sense? At least use ur own sense while talking about women….! (while controlling his anger) akash u r a post graduate….u r not illiterate men who treats women as a toy and working machine….!! Wat have u told? They cant manage things?! U r really unbelievable then….!! Lets take an example from payal itself….!! U know right that my wife khushi and payal are childhood friends? From khushi I came to know that payal wanted to become a doctor and wanted to serve poor people….but for u she let out her ambition and just became a housewife….!! Don't u think that she is managing house without ur help? She is also a woman…..now tell me cant woman managing all works? She is just working similar as a slave…..she works from morning to evng and nyt just for ur physical pleasure, she will submit herself and u r blaming her who is a WOMAN….!! Shame on u….just give some respect to them akash (akash lowered his head with shame….he didn't think like this yet….he just thought household work means only 'cooking' he never thought household works are the bigggg example for 'managing works and things') a woman come to one family to another family in the name of marriage….she will live with strangers leaving her parents….dont u think it will b so difficult to face the situation?? Now tell me if she isn't strong enough then how can she face it? and if she cant control her emotions how can she spread happiness in her in-law's house when she is in pain of leaving her parents?! And let me tell u about a woman who might b inspiration to all and who is a best example to the words 'strong and self-controlled emotions'…. (with that, he started to tell about a small girl who have grown up now and became a woman….)(it will b revealed later as the story progressed) (after listening the story of that girl, akash totally held his head down in guilt and shame) Sorry if it hurts u but ur thinking is totally wrong akash….!! Seems like this type of wrong thinking about woman must have occurred to u from ur father (akash looked at arnav….bcoz yes it has spread to him from his father itself who used to tell him that women are waste….sensing it arnav continued) u don't have to follow ur father blindly….!! U have the capacity to think at ur own….!! Never misjudge women akash….!! The same woman whom u were 'pity' is the great thing which manufacture the whole world….they give birth to people…..only they have the capacity….not men…..!! pity on men as we don't have the capacity to give birth to another creature…..(he said gritting his teeth) now I understood why payal was longingly looking for ur care on that day when her finger got burned….!! U must have treat her in this way only right? open ur blinded eyes and see how much concern and care payal has towards u…..!! if possible at least respect ur wife…!! Respect ur wife and mom first….then u can respect other woman too….!! Think about woman with ur OWN brain rather than following other's words…..!! I will b more happy if u change ur thinking and respect them…!! (saying this arnav move out from there without waiting for akash's reply)
There akash's eyes brimmed with tears remembering how harshly he treated payal…..he once shouted on her when she put her hand on his forehead just to check his temperature as he was weak at that time…!! She was concern where as he, treated her as insane…..!! guilt emerged through his veins and taking his car keys he departure to his home….!! All the while, he remembered his and payal's incidents where she was all caring and he was behaving as insane….and later he remembered arnav's words-u have the capacity to think on ur own….!! "I will change arnav….i will"he muttered and get down from his car as he reached his apartment.
**************flashback end****************
His chain of thoughts got broken by the call of payal……he looked at her who is giving him the cup of tea…!!
"drink this akash ji….u will b ok soon"payal said with concern in her voice….!! Akash silently took the cup….but instead of drinking it, he put the cup aside on the table….payal looked at him with confusion….he silently held her wrist and gentle made her to sit on his lap….!! She is getting confusion with this….!! He silently hugged her gently by putting his arms around her back and putting his chin on her shoulder….!! He hugged her so closely…!! Now she got panic thinking wat happened….!!
"akash ji….kya hua?"she asked hugging him back….! "u seems like tensed" she asked hesitatingly as akash never allowed her to involve into his personal matters….neither he himself tell her nor he ask her problems….!!
"im sorry payal"he said with chocked voice….!!
"akash ji…"she was about to say something…
"shhhhh let me say….plzzz"he added much too payal's shock….!! He never said 'plz' to her and never ask her permission to say anything….!! Seeing her being silent, akash continued…. "im so sorry for my insane behaviour towards u payal…..today I got to know the value of a woman….i was behaving like a fool with u that u r fearing to even touch me…..im really sorry about that(tears are flowing from his eyes wetting payal's neck) plzzz forgive me…..i will change from now onwards….plz give me a chance….i don't know wat to say….im not finding words to ask forgiveness(his voice is chocked due to crying) im so sorry payal…"he said and kept on crying….where as payal is in mixed emotions…..she too is crying but they are happy tears that her husband finally changed and ready to ask another chance…..she kept of sobbing hugging him tightly…..both are happy….one for getting a chance to mend his misdeeds and another one bcoz finally she is going to get her husband's care and concern which she was longing to get….!!
**************************
(next day)
Akash invited arnav and khushi to dinner….its a treat from him to arnav who made him to realise the value of a woman…!! Arshi reached akash's flat….!! Khushi went to kitchen to help payal where as arnav sit with akash in living room….!! They both are talking casually…!!
"thank u so much arnav for yesterday"akash said holding arnav's hand who sat besides him….!! Arnav just smiled….!! "really I was thinking like a fool till yesterday…..when u said the tale of that girl, I came to know the value of a woman and how she can manage to become strong by herself and all…..thanks a lot for that…..i never mistreat payal and never blame or talk cheap about women…."akash said again earning a smile from arnav…!!
"by the way arnav….who is that girl that u told me about yesterday?"asked akash…!!
Arnav smiled and said "I cant say the name of that girl as I promised her…..but I can say one thing….now she is happy with her life partner"he smiled again…!!
"that's great"said akash with a wide smile….!! "I will go and check the lunch preparation once ah….u wait here I will b back in few minutes…..if payal want any help, I will help her"said akash and moved towards kitchen…!! His last sentence itself is telling that he changed…!! Arnav smiled and remembered the GIRL about whom he told akash yesterday….!! Its none other than HIS khushi….!! He looked at the direction of kitchen where khushi is laughing along with payal….!! The same girl who indirectly changed akash….!!
He started to remember the tale of HIS khushi….!!
*************flashback**************
A small KHUSHI of the age of 13 years is sitting at one corner of the room in that small house of three small rooms….she is crying by burring her face on her knees….!! Today she lost her parents…..!! they died in an accident….!! She is kept on weeping…..her elder sister-pallavi who sat beside her is try to console her…..eventhough pallavi is breaking within herself, she must b strong for her little sister who is 10 years younger than her….!! Pallavi is married to ashok….!! Cremation of khushi's parents got over and as khushi's parents are not wealthy, all her relatives went to their home as soon as cremation got over…!! Khushi's relatives only gives priority to money….!! Right now there are only three people in the whole house…they are khushi, pallavi and ashok…!!
Pallavi and ashok decided to take khushi with them obviously…!! They three left to delhi where ashok works….he is a small employ….they live in a small middle class apartment….!! Ashok and pallavi's marriage is love marriage….and ashok didn't take dowry too and that's y ashok's parents don't like pallavi much…..at first, in the absence of ashok, they started to treat pallavi like a worker….one day ashok came to know about this due to some incident and himself and pallavi shifted to delhi from lucknow putting his job as an excuse….!! From that day they both started to live in delhi in small but comfortable apartment….!! Pallvi studied only 10th standard…..her parents didn't made her study further due to financial issues….!!
Days are passing…..and khushi is unable to come out of her shock about her parents death…..she is sooooo attached to her parents….pallavi and ashok too know about her….!! Pallavi became her mother whereas ashok treated her like his sister….!! They both joined her in a school….eventhough its not reputated school, it had talented faculty who teach well….!!
Khushi is coming out of her trauma with the support of her didi and brother-in-law whom she likes much now….she is getting the affection of her father from ashok….!!
One fateful day had thrown her into the trauma again…..ashok had met with an accident and died on the spot…..he was trying to save one small kid and in the process, after saving her, he met with the accident…!! Khushi who is going to enter in 14 years age within 2 months got shattered with the news…..!! pallavi is not less than khushi….she lost her conscious as soon as she came to know about the news….!! After gaining her conscious, she looked at khushi who is looking blank into the space….tears are flowing from her face….!! pallavi too crying….!! Ashok's parents came for the cremation and after competing it, they blamed pallavi again and went back to lucknow leaving pallavi and khushi alone….!!
After few days, pallavi and khushi are sitting on the floor near the portrait of ashok….!! Pallavi looked at khushi who is looking blankly at her with tears….!!
"didi…..i will go away anywhere"khushi said innocently making pallavi shocked….!!
"kyaaaa??? Kyuuuu??"she asked cupping khushi's cheeks…!!
"im very bad didi…..whomever I like, god is taking them with him…..first ma and papa and now jija ji…..im very bad and unlucky girl didi…..dont know wat will happen if I b here…..thats y I will go from here"khushi told while sobbing….!! While the own tears of pallavi are flowing down her cheek, she hugged khushi tightly…..khushi too hugged her back…!!
Pallavi can understand the trauma khushi is going through…..she is still kid who doesn't know about world completely….!! She knows that she should b strong for khushi-her sister….!!
"dekho khushi….dont say like that…..u r neither bad or unlucky……u r lucky only that's y after u born, papa got profits in his small business and was able to make u study…..see when I was young, papa didn't had enough money to make me study further but after u born only he got profit….that means u r lucky right??"pallavi said cupping khushi's cheek….!! "don't say anything like that from nowonwards understood?"asked pallavi and got an innocent nod from khushi…!!
"I have to b strong for my sister…."pallavi thought and started to think deeply….she has to do job for money but her qualification is very less….!! While she is thinking like this, she heard the knock on the door and found her in-law's there…!! they both came to take pallavi with them….!! They didn't come with affection or love….they just came bcoz all are asking "y didn't u bring ur daughter-in-law with u?" means they came just for their reputation….!! At first pallavi didn't agree to go with them….!! But they showed a fake concern and pallavi looked at khushi who is looking at her…!!
"ok I will come but my sis too will come and she will study there…..u have to bear her fee for studies"pallavi put a condition in front of her in-laws…!! Her father-in-law and mother-in-law had to agreed for the condition for their reputation…!! Her father-in-law looked lustily at khushi which pallivi didn't observe…!!
Its been one month since they went to lucknow….khushi joined in her new school…..!! she don't talk to pallavi's in-laws who treats them as workers….pallavi alone will do all household works while her mother-in-law always taunts her….!! Khushi and pallavi shared the same room…..khushi will b either with pallavi helping her or b in their room studying….!! Pallavi's father-in-law always looks at khushi with his lusty gaze….!!
One day pallavi's mother-in-law went to neighbour's house for her timepass and pallavi is doing work in kitchen…..khushi has holiday at that day so she is studying in their room…!!
While working in kitchen, pallavi heard khushi's screams.... "didiiiiii…..didiiii"she is screaming….!! Pallavi dropped the knife on the floor with which she is cutting the vegetables and run to their room and banged in with full force….!! There, she saw a scene….her father-in-law is holding khushi'd shoulder….khushi's sleeves got torn….!! Seeing pallavi there, her father-in-law left khushi and khushi came to pallavi by running and hugged her tightly…!! seeing the torn dress of khushi, pallavi can expect wat her so called father-in-law was upto….!! But she wanted to conform it from khushi too…!!
"khushi kya hua?"she asked hugging khushi to herself more hiding her from that father-in-law….!!
"didi….i…I was studying….he came into the room and asked me wat im doing (she started to tell while sobbing) and he sat beside me while I was about to get up, he too got up and pulled me and tried to…..ki…kiss me and torn my sleeves….."khushi sobbed badly….!! Pallavi gave a disgusting look to her father-in-law and while still cuddling khushi to herself, she went and gave a tight slap on his cheek….!!
"how disgusting u r…..u r her father's age and u tried to rape her…..animals are better than u"she gave another slap…..right then her mother-in-law came into the room and saw pallavi slapping her husband….!!
"how dare u to slap ur father-in-law…."pallavi's mother-in-law screamed….!!
"he didn't behave like a father-in-law…..he tried to rape my sister who is so innocent"pallavi screamed with equal tone…!! Her mother-in-law got flabbergasted but as pallavi didn't bring dowry, she decided to not support her and said "so wat? U r living with our money so he will do whatever he want"she told and got a disgusting look from pallavi…!! She slapped her hard and asked "if this happen to ur daughter, will u say the same ah?? Will u allow ur husband to rape ur own daughter?"pallavi's words are piercing her mother-in-law's heart….!! "u r behaving like this bcoz I didn't bring dowry right? chi u r not worth to b called as a woman……if u b in my or khushi's place, will u talk like this?! Money wont b with u when u die….try to b as a true woman…..try to support the truth and good……"pallavi told and immediately packed luggage asking khushi to change her dress….after khushi changed her dress and come, pallavi along with khushi stepped out of the house….!!
Her mother-in-law looked at her husband sharply and went towards him, she gave a slap to him and cried for her behaviour with pallavi…!!
Pallavi….along with khushi reached delhi and stepped into the same apartment in which she and ashok used to live….!! The owners of the apartment are so supportive…they are old people…..pallavi told them about their situation and the old couple said her "don't worry beti…..u can live in the apartment…..u can pay the rent whenever u can"….!! This gave a relief to pallavi….!! But on the other hand, the most worried thing for her is khushi's fear….!! Yes from that incident, khushi started to fear about men and even wasn't ready to go to school…..!! pallavi tried to convince her but she failed….!! At last she joined her in girl's school where the faculty too are madams…!!
Its been few months…..pallavi started catering services which is the skill she had….she had sold her gold bangles and ear rings and got money and with that she started the catering services….!! The taste of her food made her expand her catering services more….!! She is getting enough money to live and make khushi study…..khushi too help her when she is free…..usually pallavi don't allow khushi to work….she just ask her to study….!! Khushi still had the fear of men….whenever she sees young and middle aged men or above middle aged men, she just go and hide behind pallavi with fear….!! Pallavi many times tried to make khushi to come out of that fear but it didn't happened….!! Khushi only talk to men who are much aged above or nearly 60….!! She still cry sometimes remembering all incidents she faced-her parents death, her jiju's death, that rape attempt
One day, khushi and pallavi went to buy groceries…..they are crossing the road…..khushi is walking first and pallavi is walking after her….pallavi didn't recognize a vehicle which is coming fast….her purse got fallen and so she bent to take that purse…..by that time khushi crossed the road and turn around to look at pallavi….she saw the vehicle which is coming towards pallavi and screamed "didiiiiii"….!! Pallavi saw the vehicle and thought to move aside while holding her purse tightly in her hand but before she move aside, the vehicle hit her making her body to swing on air and she fell on nearby foot path…..!! khushi got the biggest shock of her life……she screamed and started to run towards her sister….!! She saw pallavi on the pool of blood….!! Pallavi is hardly taking the breath…..she saw khushi and signalled her to come in….!! khushi came and took pallavi's head on her lap calling "didi"….!! Big big tears are coming from her eyes…!! pallavi wanted to wipe those tears but her body is paining a lot…..she knows that she wont b alive much time…she need to tell khushi wat she have to…!!
"khushi here take this…..there is my ATM card in this…..use money for ur studies….and don't stop ur studies in any situation….studies are more important to a girl (she is hardly taking breath) and don't fear of anyone in the world…..if u start to fear, they will scare u more…..promise me that u wont do any stupid thing like suicide?(she asked extending her hand….khushi blankly put her hand on her) be strong….i will see u from above always"saying this, pallavi took her last breath…..khushi forgot to breath for few seconds seeing the lifeless body of her didi…!!
"didiiiiii…."she screamed all at once and started to cry holding pallavi's dead body to her heart….!! By then, she is 15 years old….she is in summer holidays….!! She lost her sister who is the only person she had on earth….she is the one with whom she can share anything…!! She didn't informed about her death to anyone of their relatives…..she didn't want them to come who only give the value to money rather than relationship…!! The owners of the apartment helped her in doing the last rituals to pallavi…!! They felt so sorry to khushi who is still small….!!
One day khushi sat on the steps of a small lake…..!! she is in deep thoughts….its been 12 days since her didi got died….!! The old couple of the apartment who lives in adjacent apartment of her's are taking care of her(her food etc etc) they always treats pallavi and khushi as their own daughters…!! Khushi is feeling like she is the only one that left in this entire world…..she is under so much of depression and tried to kill herself too…..but when the knife came near to her wrist, she remembered her promise to her didi and stopped herself….!! That's when she understood y pallavi took her promise like that….!! She has been crying whole these 12 days and right now no tears left in her….!! She just kept on looking at water while struggling with in her with deep infinite thoughts…!! She remembered her sister's words…. "don't stop studies in any situation……don't fear of anyone in the world….if u starts to fear, they will scare u more"she is remembering her words again and again….!! But wat to do? She has fear about men…..situations put that fear in her….!! She is still thinking while looking at the water…!! "ya I was scared….but how long?!"she thought within herself….!!
if u scared of water, u have to learn to swim to make ur scare leave u.....and if u have stage fear then u have to participate on stage then ur stage fear will go.....if we have fear for anything, we have to face them instead of run away......runaway will make us weak and facing them will make us strong.....likewise, khushi too started to face the situations instead of runaway from them….!! "yes….i will face the situations instead of running away or hiding from them…..my will power will help me to overcome my fears"she decided and with a determination she went to her apartment….!!
After two days, khushi stepped into coeducation college….!! At first she got feared remembering all incidents but her will power and self confidence along with the blessings of her sister and her words-if u fear, they will scare u more, made her fears to run away from her…!! She became a strong girl who can handle any situation…!! She started to continue the same catering services while studying itself….!! She started to work against domastic violence and all other things which are hurting women….she even get arrested her sister's father-in-law who had attempted rape on her….!! She completed her graduation and even done post graduation too and got a job….she didn't stop catering services and still running as the memory of her sister…..she didn't attempt any suicide again and fulfilled her promise which she had given to her sister….!! During college days only she met arnav who is nice person and supports khushi to work against domestic violence and all….!! Now khushi is no more innocent and scared person….she knows how to handle any situation….she herself made confidence….she is inspiration to many girls and women…!! Liking this quality in khushi, arnav proposed her during her graduation…..but khushi who is not going to believe men easily didn't accept and it took almost three years for arnav to make her yes for the marriage….!! Arnav is an orphan….!! They both married one year back…!!
**************flashback ends******************
Arnav came out of his thoughts with the call of akash….!! Akash is helping payal in arranging dinner….khushi is too there….!! guilt ran through arnav for telling about khushi to akash without her permission…..yes! no one know about khushi's past except arnav….!! Even though arnav didn't tell khushi's name, he is feeling guilty for hiding it from khushi so he called her…!! She went to him and asked "kya hua arnav? Do u want anything?"
"khushi im sorry"arnav said with slow voice making khushi shocked…!!
"sorry? But y?"she asked….!! Arnav told wat happened yesterday and how he told akash about her…. "but I promise I didn't reveal ur name…..but I got angry when he talk like that and so I told about ur past…..im sorry about that…."he told with guilt….!!
Khushi smiled and said "no need to say sorry arnav….im glad that my past made one woman to happy…..look there…..they both are happy….and so im too happy about that"khushi told looking at payal and akash who are arranging dinner while talking and laughing….!! Arnav looked at her with his twinkling eyes and thought "how can someone b so selflessness and find their happiness in other's happiness??" he took khushi's palm into his and kissed her fingers and held her hand to his heart silently thanking god to send khushi into his life….!!
Woman-Word OF Managing Assuring Nurturing……he thought his silent abbreviation which he had put for the word 'woman' and looked at khushi and payal who are best example for that abbreviation….!!
**********************************the end**********************************
That's it……its been quite long….but wat to do?! The topic is like that only……this much long OS cant tell completely about a WOMAN…!! I tried my best to tell about various type of women like payal,khushi, pallavi and her mother-in-law and also tried to tell about men too….!! I hope its not boring….!! Plz tell me ur views about it girls….!! Both positive and negative comments are welcomed with whole heart….!!
I forgot to mention….its the OS for nakshu's competition….!!
With love,
Krithika….!!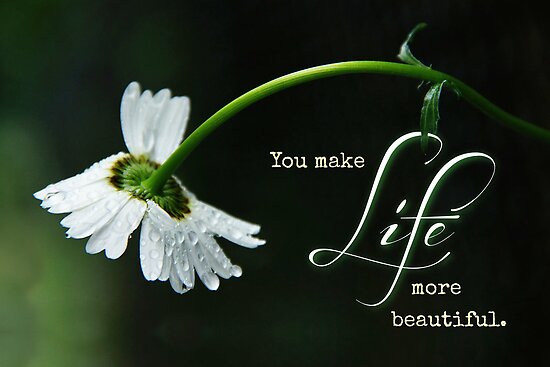 Jun 4, 2015
Thanks Note (By Nakshu_Haya) (Thanked: 21 times)
Hi Krithika Di,
Read your OS........... Im touched....... Its such an great pleasure to read this... When We was deciding about the topics for this competition. We came up with this, only with the thought of EVEN WOMEN CAN DO GREAT THINGS........... I had goosebumps.........
Thanks for this amazing creations.........
My dear lovely Reader,
This OS is for MeD week 2015 competition
Your comments, Your Votes Will decide the results............
We want all your co operation.............
Dont forget to post your comment or hit a thank You Button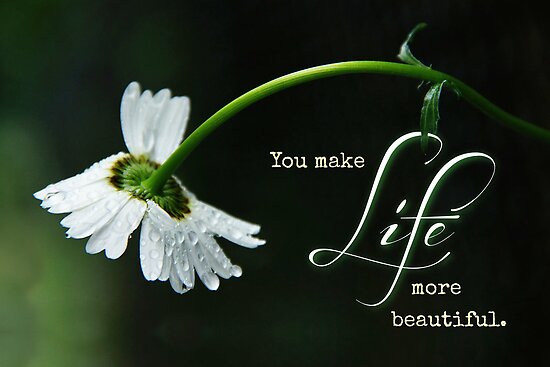 Jun 5, 2015
Thankyou Krithika_Rshi (By Anu76) (Thanked: 11 times)
Hi Krithika_Rshi,
I am a silent reader of this forum. But i cannot keep silent after reading this OS.
It is really tough for anyone to write OS based on womanhood. But in this OS u present
woman so beautifully that it was hard for me keep silent without giving u a small THANK YOU.
It is really very heart touching. Hats off to u and ur thinking. May GOD bless u.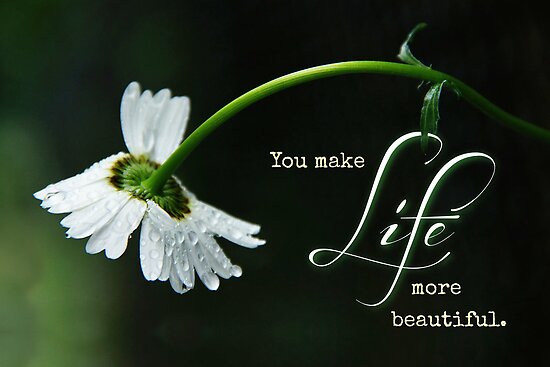 Disclaimer: The views expressed above are member's views and this website does not comply with it. The views expressed may not be factually correct. Incase of any issue please contact us/report it to us.