PYAR KE RANG.......!
Apr 17
PYAR KE RANG....! (By Abhinaya) (Thanked: 45 times)
UPDATE 10 -
ASR smiled looking at kushi. He wanted this,his Kushi's smile. its been days that he had seen her smiling. Kushi looked at him frowning and signaled him asking " What?" and he nodded as NO.
" who is coming ?" asked kushi.
"Who else other than Aman. he is on the way. if I take the luggage out it will be easy so only,I was going " said ASR.
" Call him inside na. we will have breakfast together" Said kushi chirping.
" Breakfast se yaad aaya...I never knew u were also allergic to mushroom....." He smirked looking at her while she looked down blushing.
ASR was about to speak but right then his phone rang. Seeing the caller ID kushi snatched the phone and said " Hlo...Aman bhai, how r u ?..........OK come inside na " she ended the call and gave that to him.
" U sit and have breakfast with ur friends. I will bring Aman and join with u" said ASR.
"But..." started kushi. " Sit and Eat " said ASR.
Sulking she sat down and said " Guys...sit and have breakfast. He makes yummy food. Don't miss it"
The gang sat down." Kushi u never said that u r in relationship " said preethi.
" I am really sorry for that guys. just keep it in ur mind that I didn't get a chance to say about all this" said Kushi.
" Ur family also don't have any problem with u being in relationship with him ? Ur maa, Dadi , and brothers and sister everyone agreed " Asked Mahira.
Kushi's face fell hearing that " Actually guys. My father Arjun Khurrana is dead before some months And The persons whom I call as my maa and papa is actually his Mom and Dad. Anjali dhi is his younger sister. Akash,Nk is his brother. Its them who accepted me" said Kushi shocking the gang.
" y u didn't said anything to us kushi ?
" I told na..i didn't get a chance to speak about all these things.pls don't mistake me for that. Now u all pls eat " Said Kushi and took a piece of sandwich.
" Kushi...U r allergic to mushroom" said Arnav seeing her about to eat. Dev held his hand under the table stopping him.
" Relax Arnav. Actually its Arnav ji (ASR) who is allergic to mushroom that's why I also left eating as whenever I see mushroom I remember his illness when he eat that. And you guys had to say that before him only.....Now he is gonna tease me to death. "she said covering her face.
Arnav felt as if his being is crushed hearing her lovely dovely words. He didn't know what to do. While he was thinking all this ASR came in along with Aman with a new luggage laughing within themselves. Seeing him kushi jumped in joy." Aman bhai "
" Hai mere behena...how r u ? " Asked Aman."Iam fine bhai. how r u ? and what r u doing in Mumbai ? " asked kushi.
" What will he say now ? I came here to meet my wife (Kushi) and he came here to meet his girlfriend " said ASR and kushi blushed hearing it.
"oooooo....wife Haan " teased Aman. "Yep. She is my wife. hein na pari ? " He asked looking kushi while she nodded cutely.
After that they started eating. the gang gulped the food with a lump in their throat. After finishing the gang stood up." OK kushi.I think we should go. u guys enjoy "
Kushi nodded her sending them off and Aman also left the home after sometime. Only ASR and kushi is left. He took the luggage checking once and reached his room once there he opened the luggage carefully and saw there was some gifts his maa , Anjali , dadi and Payal send for Kushi. He kept that carefully.
It was night ASR is arranging his things. Kushi took milk for him and went to his room and saw he was facing the other side.She smirked and silently sneaked near him. She was about to hug him but he turned around shocking her. He raised his single brow smirking while kushi pouted. She was about to move but he pulled her and hugged her.
"What happened?" asked ASR.
Nodding her head as NO she said "I love you Arnav ji " he smiled hearing her and said " I love u too kushi. And Iam so happy now "
" Why ? "
" Because u r happy. I got my natkat pari back. My kushi is laughing, doing pranks on me and what not....I thought I did a mistake by leaving u alone here. Iam sorry that we couldn't stay with each other in our tuff times " he said holding her tightly to himself while Kushi's eyes welled up.
"Pls don't blame urself. If it was not Akash bhai's marriage then u wouldn't have left me. And don't say me that u were not with me....if u were not with me then I can't even imagine what would've happened to me" she said crying and Arnav cursed himself for even bringing those days back.
"Shhhh.....kushi. pls calm down Jaan" he said cooing her.
" Arnav ji...can I sleep in ur lap ? I missed u so much " She said and Arnav nodded sitting in the bed and layed her in his lap and stroked her hair lovingly, that she slept in his lap itself. Arnav kissed her forehead and let her sleep peacefully. His Angel had underwent so much alone. he now promised to stay with her all his life, no matter what....
Apr 26
PYAR KE RANG......! (By Abhinaya) (Thanked: 46 times)
CHAPTER 11 -
ASR was sitting in his room thinking about the ways to spend time with kushi. He had thought many ways to make her happy but kushi has her semester. Even now she is in college while he is sitting in the room. He got bored.
He called Aman " Buddy I need ur Bike yaar "
" Then how iam supposed to ride ? " asked Aman.
" Not a big issue. Take my car and give me your Bike.Get ready and meet me at the park " He ordered and Stroded out the home while at the other end Aman gaped at his phone with his "o" eyes.
At college -
The gang except kushi is sitting in the play stadium. Arnav is sitting lost somewhere. Every others looked at him sighing. From the time he came to know about Kushi's Love he is totally lost. "Arnie...Dude come out of kushi yaar. she is not in your fate. Till when you will sit sulking like this ?" Asked Vihaan.
" Iam trying to come out vihu but..." He stopped not finding any words to say.
Others signalled Vihaan to keep quite. Kushi came there scrolling her phone. She came and gave a full blown smile to the gang. " What r u guys doing here ? Didn't you guys go home ? " Asked Kushi.
" Have to go kushi. What abt you ? " asked Mahira.
" have to go. My scooty got repaired today morning. So have to take Bus " said Kushi.
" OK let's go " Said Preethi and all stood up and started walking. They were walking while chatting, when all of a sudden a bike came screeching and stopped in front of kushi. She got shocked.
" What the....R u blind or what ? " She shouted in anger.
Slowly the person removed his helmet revealing his face who is none other than ASR. " Arnav ji....u..what is this ? u scared me " complained Kushi.
" OK OK sry..." Said ASR.
" What r u doing here ? who's bike is this ? " She asked.
" This is Aman's Bike. And I came here to pick u " He said smiling. Shaking her head and bidding bye to her friends Kushi hoped the Bike and the bike just flied.
Kushi asked " Where r we going Arnav ji? this is not the way to our home " seeing the wrong route he is taking.
" Just keep patience Pari. u will enjoy the evening " he said.
After sometime Kushi got surprised as Arnav parked the bike in the Cricket stadium.
" Arnav ji....." She exclaimed.
" Yes. today there is a IPL match btw CSK and RR. I thought to take u here " Said Arnav and Kushi hugged him jumping.
" OMG...its so many days that I watch Dhoni playing " She said excitedly.
" That's why I took u here. come let's go. match is gonna start " said Arnav pulling her with him inside the stadium. Kushi and Arnav started jumping and shouting for Dhoni.
Arnav looked at kushi jumping like a crazy girl and smiled to his heart content. He and Kushi is a biggest and craziest fan for MS.Dhoni. In fact they first met each other in cricket stadium only. Forgetting the match he went to the old memory lane when he met Kushi first.
Two yrs before -
Delhi cricket stadium -
" Akash come here " Shouted Arnav from his Seat.
Akash came to him and was about to sit but a girl came and sat at the seat. Arnav frowned at the girl.
" Excuse me. This is my brother's seat. can u pls move away ? " Asked Arnav.
" ask ur brother to sit somewhere. I only will sit here " Said the girl showing her attitude.
" What the...." Arnav scrunched his brows. Before he could answer he heared a voice behind.
" What did u say ? " ASR heared a voice behind to look a girl standing there with her blue jean and black cotton shirt with her high pony.
The girl gulped and stood up. " Kushi...this guy is saying me to go and sit somewhere"
" I clearly heared who spoke what ? If I found you or any of ur gang speaking like this....then the consequences won't be gud. I think u understood. Go and sit in your allocated place " Warned kushi.
" But..."
" Shut up and do what I say " said Kushi shutting her.
Stamping her foot the girl went away while kushi too went away giving a stern look to Arnav and Akash. Arnav raised his brows in amaze. The girl and her attitude is something different he saw ever. The match started and both forgetting everything they enjoyed the match.
Apr 29
PYAR KE RANG.....! Introduction. (By Abhinaya) (Thanked: 31 times)
Hi guys. This is just a character sketch of Kushi's family.
CHARACTER SKETCH -
ASR -
Arnav Singh Raizada. well known as ASR in the business world. Maa's Laadla and Dadi's Dhulhara. Pride of his father. Lovely bhai to his siblings and Prince charming to his Kushi. Engaged to Kushi officially. Loves kushi a lot. Loves cricket and cooking is his favorite hobby.
RATHNA SINGH RAIZADA -
Mother of Arnav and Anjali. traditional yet modern thinker. Sweet Lady. loves everyone in the family but Arnav a bit more than anyone. A sweet Lady anyone would wish to have in their life.
ADHITYA SINGH RAIZADA -
Father of Arnav and Anjali. A successful business man. Loves his family a lot. Jovial father and Mentor to the kids of the family. Loves to spend time with his family.
DEVYANI SINGH RAIZADA -
Rockstar Dadi of the family. Very lovely person. A wise decision maker when it comes to family. Loves her family.
ANJALI JHA -
A naughty little sister of Arnav. Married to Shyam Jha and mother of a cute baby boy Aashish. Being a single girl child in the family she is pampered by everyone. Loves to do pranks with NK.
SHYAM JHA -
A lawyer by profession. Arnav's friend. Loves Anjali and his son very much. A jolly person in the family.
AASHISH JHA -
Anjali's Son. Brings smile in everyone's face. Natkat khanaiya of the house. Kushi's Laddu and everyone's Jaan
AKASH KAPOOR-
Arnav's cousin.Two months younger than Arnav. married to Payal. Helps his father and uncle in business. Loves to roam around with Arnav.
PAYAL KAPOOR-
Akash's wife. Sweet girl and good daughter in law to the family. Loves Akash. was a family friend before getting married to Akash.
NAVDEEP KAPOOR -
Youngest of the family.Called as NK. Loves his Arnav bhai and loves to copy his every action. Studying second yr college. A charmer of the family.
RENU KAPOOR-
Mother of Akash and NK. Innocent and lovely lady. Loves Anjali and Payal as she is fond of girl children. Sweet and caring mother.
VIKRAM KAPOOR -
Father of Akash and Arnav. Brother of Rathna. Running business with Adhitya. Soft person of the family.
KUSHI KHURRANA -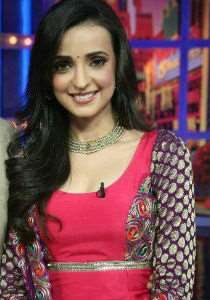 A lovely girl. 22 yr old.Loves her Arnav ji to core. She is his Papa's and Arnav's Pari. Very sweet girl. respects everyone. loved by everyone in Arnav's family. Her father is her world. She got totally broken after her father's death.
ARJUN KHURRANA -
Kushi's father.Former Commissioner of Delhi city. Straightforward Officer.Loved his daughter to the fullest. Died before some days.
May 2
PYAR KE RANG....! Mr.Singh and Ms.Khurrana intro (By Abhinaya) (Thanked: 43 times)
UPDATE 12 -:
The match ended Arnav and Akash got from the seat and moved out. Akash waited near entrance and Arnav went to parking to take his bike. He went to his bike and started it. he was about to take reverse of his bike.But.....
" Oh my God ?" He heared a girl shout and turned around to see the same girl who he saw before and looked down to see that his bike had dashed on her scooty and the head light broked.
" Sry...Sry...I didn't see u " he panicked seeing the girl.
But she didn't seem to hear his words. she was looking at her scooty worryly. " OMG... how will I face Ajju now ? " she was speaking to herself.
" Excuse me " he called her and she looked at him.
" Iam really sry. I didn't see ur scooty. I was just taking reverse " Arnav Apologized to her.
" That's OK. will anybody do like this wantedly. No problem " Said the girl.
" Thanks " Said Arnav." No need to say thanks for this " said the girl.
" Not for this. Iam saying thanks for supporting me before. Thanks once again Ms....." he stretched his words.
" It's Kushi. Kushi Khurrana " said kushi.
" and this is Arnav. Arnav Singh..... " Before he complete his name Kushi's phone rang.
She picked the call. " Match finished Ajju. I'll be back in half an hr " said kushi and cutted the call.
" OK Mr.Singh. I'll take leave. Bye...." Said Kushi and starting her scooty she went away while Arnav stood seeing her.
Shaking his head he took his bike and went to gate and after picking Akash , both brothers went to home.
*******************************
Arnav brought back to his present by hearing a roar of cheer for Dhoni's helicopter shot
Kushi is the first person who has addressed him in a unusual way. Everyone in the business circle calls him as ASR or Mr.Raizada. in home it was either Chote for elders and bhai for youngsters. And just Arnav at school and friend circle. But his kushi came up with the middle name of his and only she calls him so. particularly whenever she is angry or upset with him, just like she addressed him before three days. And after their few meets Mr.Singh was changed into again in a new as Arnav ji.
Shaking his head he wrapped his arms around her pulling her close to him. She looked at him and smiled warmly. After sometime Match finished and they both returned to home. Arnav asked kushi to sleep and he himself rested after having their dinner.
Next day they both went to shopping to shop for karwachout function and shopped many things for their family also.
May 3
PYAR KE RANG.....! Karvachouth (By Abhinaya) (Thanked: 49 times)
UPDATE 13 -
Arnav sat on his bed and went to sweet memories of their love. Suddenly his phn vibed indicating the video call. He switched on the lights and answered the call to find his family on the other side.
" Hai bhai" shouted the youngsters.
" Hai..didn't u guys sleep ? " Arnav asked. "Nah...we had put mehendi in hands bhai. And pooja preparation is going on " said Anjali.
"Oh OK " He said. " Hai my Son.how r u ? and how is my bahu ?" asked Adhitya.
" me and ur bahu is fine " said Arnav smiling.
" Wr is she ? " asked Ratna. " She's sleeping in her room ma " said Arnav and slowly got up and moved to Kushi's room. He made everyone see her, while kushi was sleeping peacefully with mehendi in her hands.
" Aww...my Gudiya is sleeping " said Shyam , while dadi said " She is looking very thin na bitiya " looking at Ratna. everyone nodded their head worrying.
" Bhai...is she eating well ? " Asked NK.
" Chote....if she is not feeling well then there is no need to fast. And also if she feel hungry.... Don't hesitate make her eat something. My Gudiya Rani is already looking thin " said Dadi pouting worriedly.
" Ok dadi. Dont worry. She is fine infact, she is much better than before. I will take care of her " said Arnav and raised her hands revealing her mehendi. " how is it ? I only put mehendi to her " said Arnav proudly.
" Its nice " said Akash.
" Chote...tmrw get up early and give Sargi to bitiya. Don't make her wait. She should eat early in the morning " said Dadi.
"OK Dadi " said Arnav. " And Haan. eat only after she goes to clg " said Ratna warning her Son.
" No way. I won't eat tmrw " said Arnav while others looked at him confused.
" How can I eat when my Pari is fasting without eating anything. So I decided. I won't eat anything until she eats " said Arnav.
ladies looked at him in aww...while the gents gave him a deathly glare.
" Adhitya ji...see my son didn't even got married to her still keeping fast for her. and look at u....its how many yrs we got married ? have u ever fast for me ? " said Ratna complaining while Anjali and Payal looked at their husbands with a same questioning look.
Kushi stirred in her sleep. " Bhai u r disturbing bhabhi. first get up and go out " said NK. Arnav looked at him with his what the look.
Slowly caressing her hair and comforting her he stood up and went out of the room.
" Don't worry mom , Anju and Payal. ur husbands will fast for u. After all they love u so much " said Arnav trapping the gents. Shyam glared at him.
" Anju see ur husband is glaring me " said Arnav and Anjali turned to Shyam " He is saying right only. do u love me or not ? "
" is this a question Anju. u know how much I love u Na ? " Said Shyam pleading.
" Then fast for me like my Bhai " said Anjali and other woman also looked at their husband's asking the same. while the puppy husbands nodded their head without any choice. Dadi, NK and Arnav burst into laughter seeing them.
" OK guys. I was just kidding. Shyam can not stay hungry for long. so my dear behena...let him eat. Now girls go and sleep. take rest OK " said Arnav and bidding bye to everyone he went to sleep.
Next day morning 5 A.M
Kushi wiped her hair and went to kitchen hurriedly. She stood at the kitchen door adoring her Arnav ji who is preparing her sargi. she went and hugged him from behind startling him.
" My Pari woke up " he asked and she nodded. " Gud now come and eat " he said and set the table. Arnav fed her the food lovingly while she relished the tasty breakfast.
After breakfast , Arnav took her to the room and gave her a parcel. " This is for u Pari "
Kushi opened the cover and saw a red net Saree. with many set of jewels. She smiled looking at those.
" This necklace is from Papa and Mumma. this bangles r from Shyam and Anju. this Ring is from Akash and Payal and this earings r from Mama and Mami " he said pointing to every set " And finally this saree is from me" said Arnav. Kushi smiled and hugged him muttering a " Thanku. But there is no need of all this Arnav ji "
" Arey....Aise kaise...no need. It is not a matter of money. It is all our love for u and U shouldn't say NO " said Arnav. She nodded with teary eye.
" See Daddy. Ur daughter has become cry baby " Said Arnav looking at Kushi's dad photo.
" NO....Iam not a Cry baby " she also said looking at Arjun's photo. Arnav chuckled seeing her pouting face and asked her to go and sleep for sometime.
Disclaimer: The views expressed above are member's views and this website does not comply with it. The views expressed may not be factually correct. Incase of any issue please contact us/report it to us.