Exclusive: Sasural Simar Ka not going off air confirms Dheeraj Dhoopar!
Aug 26, 2016
Exclusive: Sasural Simar Ka not going off air confirms Dheeraj Dhoopar! (By Medsuper)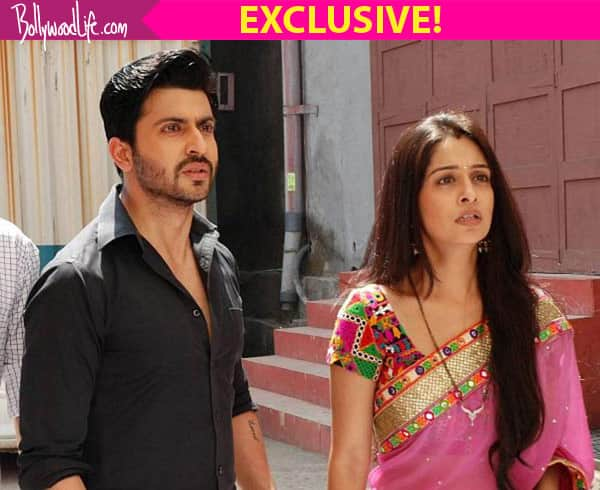 The actor is extremely upset at the false news
Sasural Simar Ka is one of the most talked shows on TV. The show, which is considered as a pioneer in the supernatural trend sparked off shows like Naagin, Kavach, Vishkanya and the latest, Brahmarakshas. It has completed 1,600 episodes so far and is still faring decently at its 6pm slot. Today, a leading daily reported that Sasural Simar is going off air. An insider told the leading tabloid, "It is the right time for us to have a logical end to the story. The 20-year leap, which was recently effected, has not worked in our favour. The TRPs have also not been too impressive since long, so the decision has been taken to end it." However, when Bollywood Life got in touch with lead actor Dheeraj Dhoopar, he refuted the news. He said, "This is total rubbish. I wonder from where people get their news. Why don't you ask you?" Clearly, the lead actor of the show was not impressed with the rumour-mongering. It cannot be denied that the TRPs of Sasural Simar Ka has been declining since a few weeks now. The drama that found itself on the top five for months is finding it tough to hold the viewer's attention.

We have seen a 20-year leap on the show. Simar (Dipika Kakkar) is an old woman while Prem has also looking matured. The show is hit by the exit of Avika Gor who left as her contract ended. People loved Roli (Avika) and her replacements have not struck the right chord. The older version of Manish Raisinghani is also not working right. We saw how the shift of Balika Vadhu from 8pm to 6pm further plummeted its TRPs. The TRPs of Sasural Simar Ka for 6pm is not bad but not great either.
A certain section of the audience is rejoicing that the show is off air. However, there is no official confirmation so far. May felt the show had reached a height of idiosyncrasy with the Makkhi track that broke the Internet.
Credit : Urmimala Banerjee
Disclaimer: The views expressed above are member's views and this website does not comply with it. The views expressed may not be factually correct. Incase of any issue please contact us/report it to us.