Yuvraj Singh and Hazel Keech reveal their LOVESTORY on The Kapil Sharma show!
Sep 25, 2016
Yuvraj Singh and Hazel Keech reveal their LOVESTORY on The Kapil Sharma show! (By Medsuper)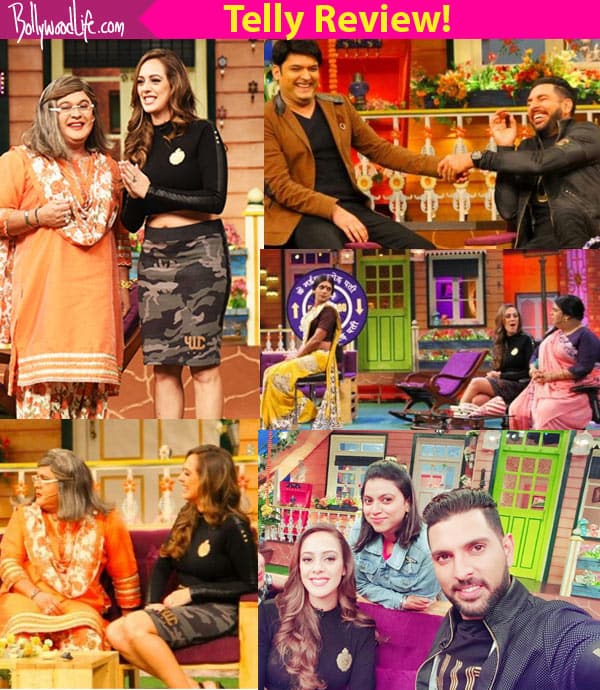 On 24th September's episode of The Kapil Sharma Show, we had the only and only cute couple, Yuvraj Singh and Hazel Keech! You can imagine what happened next. Oh no. It's not what you think it is. There wasn't all the PDA that one would expect of a betrothed couple. In fact, they barely even held hands! However, a lot of things were revealed about how the duo fell for each other and what they went through before the question was finally popped up. Its funny that the duo didn't really start off on a positive note. The cricketer revealed that he was behind her life to go out with him for almost three and half years! Yes. That's what he said on the show.
The couple will be tying the knot in December so without a doubt, everybody would be interested to know how they even got together in the first place. So turns out Yuvi was smitten by Hazel and wanted to take her out for coffee for a really really long time. To be precise, three and half years. She did accept on going for it but quickly switched off her phone. The indication here basically was that she didn't want to be mean and say no. However, that was her way of declining the offer. After three years, he spotted a mutual friend with Keech on Facebook. He instantly went up to his friend and asked him how he knew the actress. To this he told him that he just knows her. Yuvi plainly just told him to stay away from her. Startled, he asked Singh why and he replied that he wanted to marry her and he swore that he will! Finally, Hazel accepted his friend request on Facebook. Surprised, the cricketer thanked her for doing so. In fact, Kapil made Yuvi ask Hazel to marry her once again on the show!
When Kapil Sharma asked Hazel to give some insights to this story of Singh, she said that she didn't fall for him until the day he popped the question. Everybody knows that Yuvi proposed to her in Bali, where they went for a nice vacation. Now isn't that sweet? A lot of other foolery also happened on the show but this one was what really got us hooked. Not to forget Kapil's funny quips tickled our funny bones. Before Hazel made an entrance, Kapil and his team of comedians i.e. Ali Asgar, Suniel Grover and Sumona Chakravarty kept the cricketer entertained with their funny antiques. That included getting him married to Sumona in a very hilarious manner. Also, Asgar's constant flirtatious darts aiming straight for Navjyot Singh Sidhu.
On the show, apart from taking digs at his fiance, Yuvraj also revealed a few locker room secrets such as how Harbhajan Singh would blame someone else when he farted. And how he had apparently called Sidhu a godfather whereas the rumours stated that it was grandfather, that he called him. And yes, the team played Kaun Banega Crorepati with the couple with a specific cricket-centric questions set for Yuvi. It was conducted by Suniel as a lady. The questions and options given were extremely ribtickling! Have Kapil Sharma and his set of comedians ever let us down with their take on humour? The show ended with a selfie the cast took with their guests, Yuvraj Singh and Hazel Keech!
It was an overall funny and cute episode! Stay tuned for tomorrow there'll be some more fun and cool things happening on the show, The Kapil Sharma show! Do not go anywhere.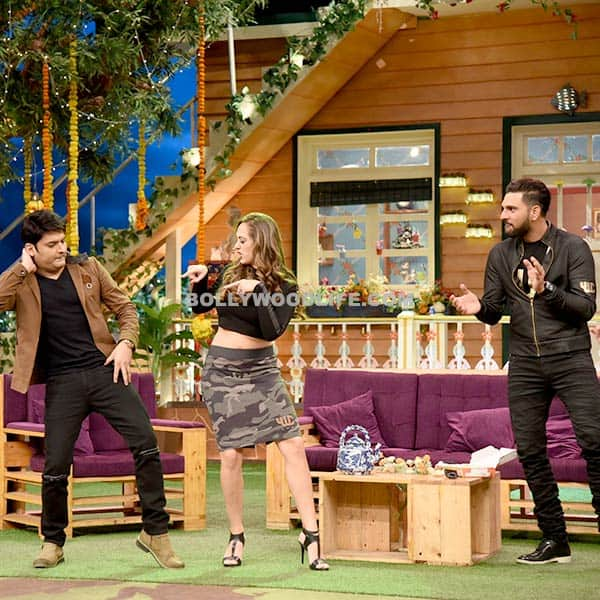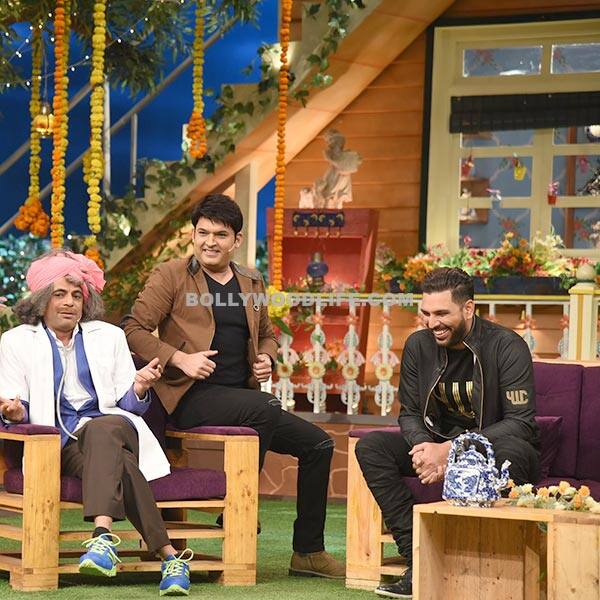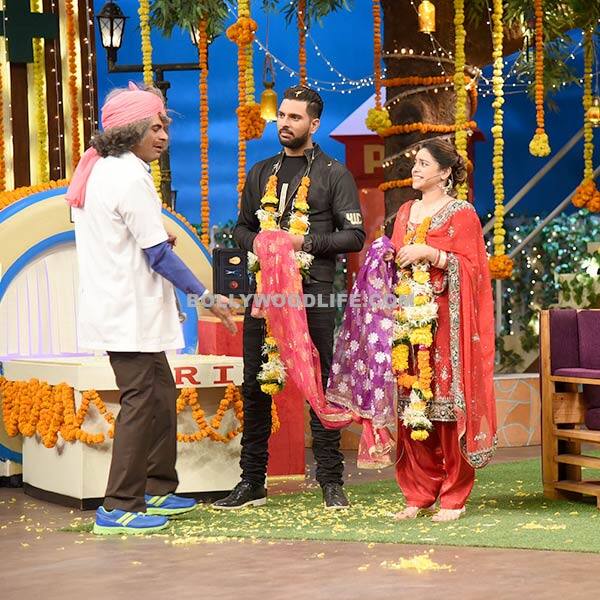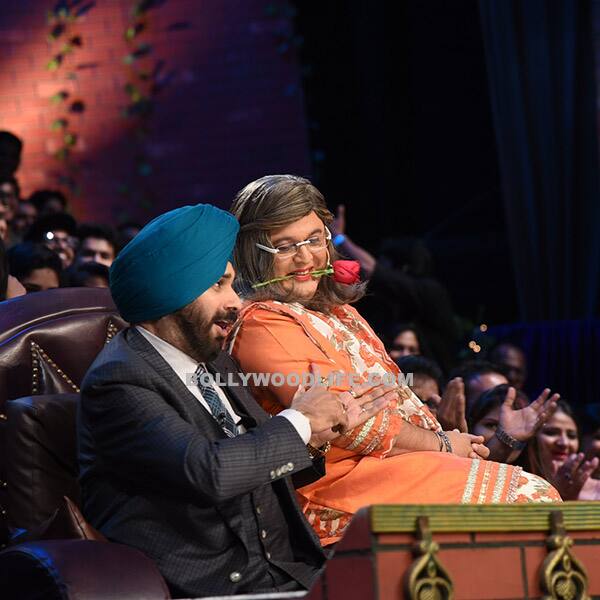 Credit : Aarti Iyengar
Disclaimer: The views expressed above are member's views and this website does not comply with it. The views expressed may not be factually correct. Incase of any issue please contact us/report it to us.