Mrunal Jain and Richa Mukherjee shot for a intense lip-lock scene for TV show Nagarjun
Oct 6, 2016
Mrunal Jain and Richa Mukherjee shot for a intense lip-lock scene for TV show Nagarjun (By Medsuper)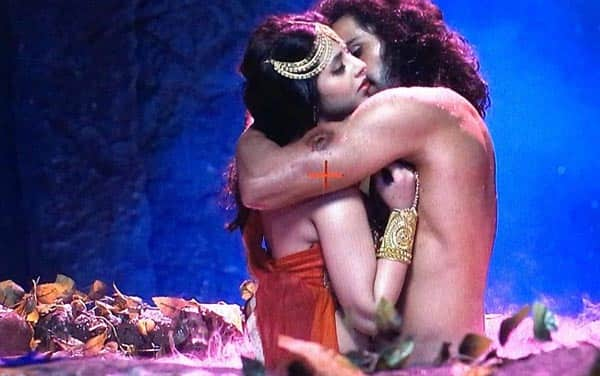 Actors Mrunal Jain and Richa Mukherjee shot for a intense lip-lock scene for TV show "Nagarjun – Ek Yoddha".The two actors were shooting together for the first time and they started off with a romantic sequence where they had to kiss each other.
As per the sequence, Richa, who plays Urni in the show, will be wooing Mrunal, who plays Sankachurna. Both the actors were at ease while shooting for the scene, which required them to kiss."Mrunal and I had a good lengthy conversation before the scene so that we could get comfortable while shooting together," Richa said in a statement.

"Our director played Enrique Iglesias's famous song 'Baby' as I requested for it. It was all fun and went off really well without many retakes. Mrunal made me feel extremely comfortable and I am looking forward for viewers to witness our chemistry," added the actress.
"Nagarjun – Ek Yoddha", aired on Life OK, also features Nikitin Dheer and Pooja Banerjee.
Check out the pictures here –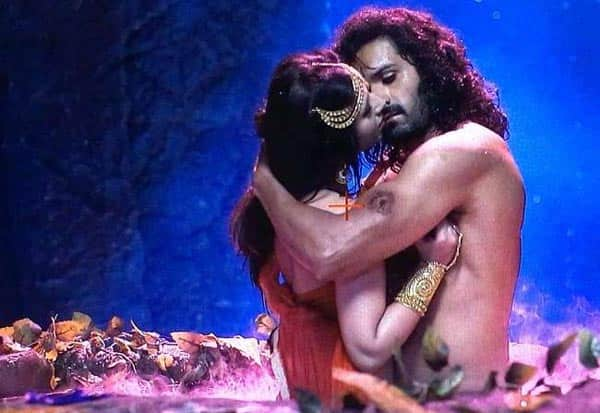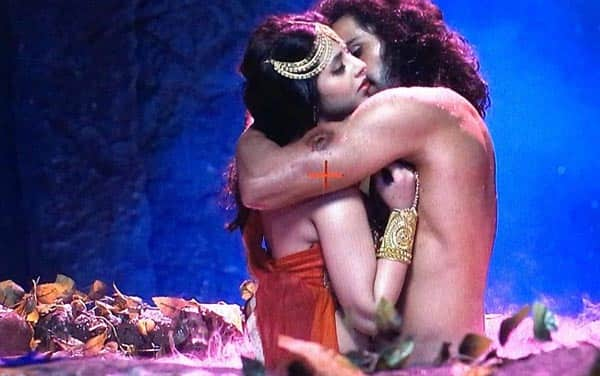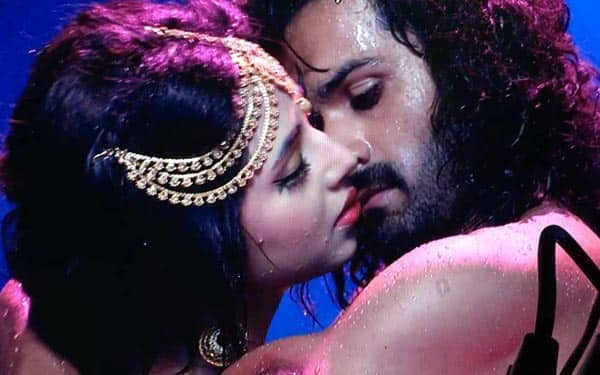 The show was in news lately when the makers of fictional TV show "Nagarjun – Ek Yoddha" recreated a scene from Farhan Akhtar's directorial "Don 2" with actors Nawab Shah and Anshuman Malhotra.The scene concerned was where Nawab, who has also starred in "Don 2" as a villain, points a gun at superstar Shah Rukh Khan's character. In "Nagarjun – Ek Yoddha", Nawab had to point the gun at Anshuman's character.
"I am a big fan of Shah Rukh, and after 'Nagarjun…', I am a fan of Nawab sir as well. We have so much fun while shooting that we end up laughing endlessly.Even while shooting for this sequence we ended up laughing for nearly half an hour as I cannot control my laughter while seeing Nawab Sir with a gun pointed at me acting all serious while he is the sweetest guy on set," Anshuman said in a statement.
"He is my best man on sets and this scene is extra special to me and him as we got to recreate his special moment from 'Don 2' movie where I got to play SRK," he added.
The show also features actors Nikitin Dheer, Pooja Banerjee, Keerti Nagpure, Chetan Hansraj and Kishori Shahane.
Credit : IANS
Disclaimer: The views expressed above are member's views and this website does not comply with it. The views expressed may not be factually correct. Incase of any issue please contact us/report it to us.