5 reasons to watch out for 'Naagin 2'!
Oct 8, 2016
5 reasons to watch out for 'Naagin 2'! (By Medsuper) (Thanked: 1 times)
When Naagin first premiered on Colors last year, it shook the foundations of conventional viewership to carve a path as a blockbuster on Indian television.
Shivanya is (Mouni Roy) an ichhadhari naagin, life took precedence as she sought revenge while guarding the naagmani against evil beings with her love, Ritik (Arjun Bijlani) by her side.
And now, it isShivanya's daughter, Shivangi's turn to take the legacy forward as the finite fiction series returns for a brand new expedition with Naagin 2!
We all are excited for the series to begin. Today, we at India-forums.com take a look at the top five things which work in favour of the second season.
VFX:
Special effects are the new buzzword for TV show makers. Naagin kickstarted with a whopping TRP right from its opening day making it one of the most popular shows on TV. Though the show kicked off with a lot of promising content in terms of VFX, it failed to match up to the expectations. But this season, Naagin 2 promises to bring in the best of its abilities and looks like the team has worked on the areas where they lacked. Going by the promos the VFX in Naagin 2 promises to get bigger and better!
As Producer Ekta Kapoor stated, "This season, we are raising the bar on visual effects to incorporate newer technologies and will put together a tight and engrossing narrative to heighten viewer experience and build intrigue like never before."
Glamour Quotient:
This time, Naagin 2 will bring together not only the show's original cast but also a volley of newer faces who will narrate Shivangi's tale, as she takes the mantle of being the Naagmani's protector forward. Karanvir Bohra looks his charming best as Rocky while the ****y lasses Adaa Khan and Mouni Roy will be seen flaunting their exotic clothing and jewellery this time in a modern avatar. Aashka Goradia and Sudha Chandran are renowned for their chic sense of dressing and are names who have won mettle for adding unconventional spice to the upcoming storylines.
Vamps get ferocious and better:
A fictional tale, replete with mythological references- there's an ichhadhari naagin, ichhadhari nevla and what not; Naagin has wowed the audiences with the plotline.Adaa Khan and Sudha Chandran were loved for the way they projected their characters to torment Shivanya. Aashka Goradia too joined the league in the finale of the first season; the show will witness the coming together of the vamps to wreck chaos in the Raheja household!
Karanvir Bohra and Mouni Roy:
The two actors will be paired opposite each other for the first time on television!Arjun Bijlani has already set a benchmark with his sizzling chemistry with Mouni Roy and it would be interesting to see Karanvir match up to that level of magic they created.
Double role:
In the earlier season, we saw Arjun Bijlani play his own father and this time we have Mouni Roy introducing herself as a mother who bore Shivangi, played by herself. Once again, we have not seen Mouni play an elderly role and it would be interesting to see her justify the dual characters.
Credit : Shachi Tapiawala Rathod
Oct 8, 2016
10 secrets you didn't know about Naagin's Mouni Roy (By Medsuper)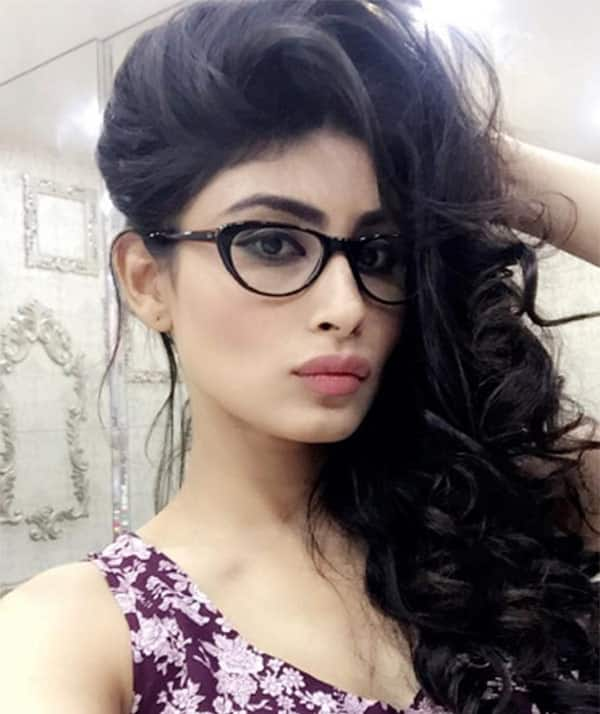 Mouni Roy returns to television in Naagin 2 and that too, in a double role. The actress has been in the industry for 10 years and has exerienced her share of success and failures. Even though she comes from a small town of West Bengal, she is enviably the most popular actress of Indian Television. But there is a lot we don't know about the actress. We bet you never noticed that she was an extra in film with Abhishek Bachchan, her Pakistani connection and so much more. The actress is best known for her role in Kyunki Saas Bhi Kabhi Bahu Thi as Krishna Tulsi and her portrayal of Sati in Devon Ke Dev Mahadev opposite boyfriend, Mohit Raina.
Mouni Roy's next big project was Naagin. The success of this TV show made Mouni a superstar overnight. Naagin Season 1 was a huge hit and very popular show. So much that Colors TV came up with yet another supernatural show, Kavach Kali Shaktiyon se starring Mona Singh and Vivek Dahiya. But Kavach failed to create the magic that Naagin did. People are very excited for Naagin's Season 2 where Mouni Roy will play a double role of mother and daughter. The new season has a lot of new faces like Karanvir Bohra, Lalit Bisht, Malhar Pandey and Monica Sharma. Arjun Bijlani will not be a part of Season 2 since he has taken up another project with Ekta Kapoor, Pardes Mein Hai Mera Dil opposite Drashti Dhami. If you think you know your favourite star too well, you must read this!

Here are few things that you never knew about Mouni Roy.
Her royal connections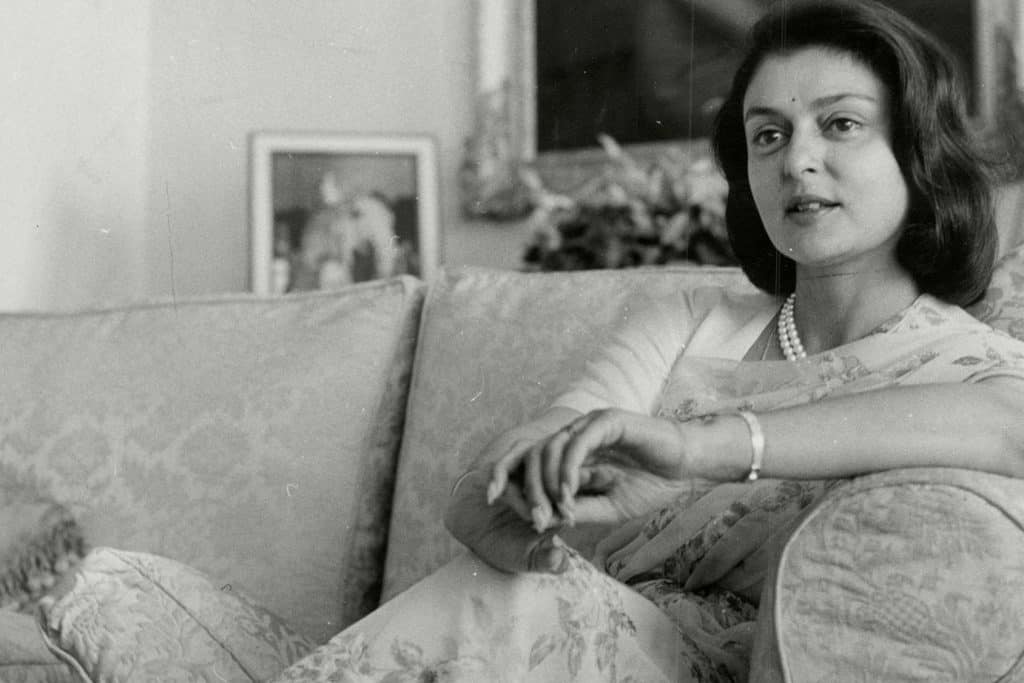 Maharani Gayatri Devi of Jaipur is regarded as one of India's prettiest and elegant ladies. And Mouni share a big connection with her. Both Mouni and Maharani Gayatri Devi hail from Cooch Behar. Known as the Royal city or the heritage on the foothills of Eastern Himalayas, this is where Maharani Gayatri Devi was born. And Mouni was also born in Cooch Behar's Gandhi colony. Her grandfather, Shekhar Chandra Roy was a well-known Jatra theater artist. While her mother Mukti is a theatre artist, her father Anil Roy is an office superintendent of the Cooch Behar Zilla Parishad.
She quit graduation midway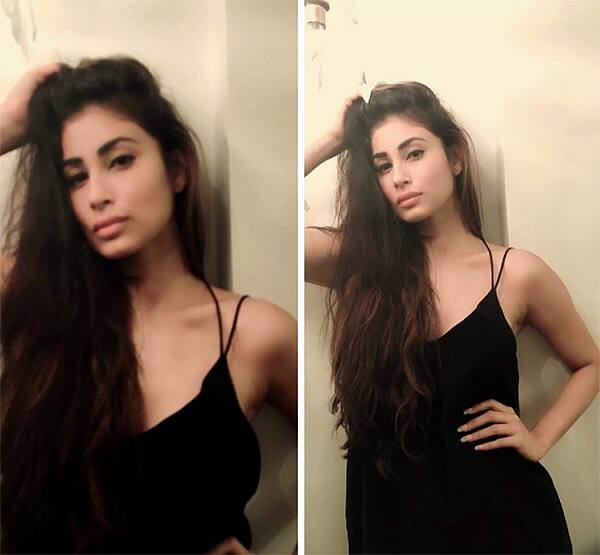 After Class 12, Mouni went to Delhi for her graduation from Miranda house in English literature. Mouni inherited her dance genes from her grandfather, though her parents wanted her to be a journalist. She did her schooling till class 12th from Kendriya Vidyalaya in Babuhat Cooch Behar and then went to Delhi. She took up mass communication at Jamia Milia Islamia because her parents insisted but left the course midway and came to Mumbai to try her luck in films. She just finished her part 1 exams and did not return to Delhi post that.
She made her debut as an extra opposite Abhishek Bachchan in Run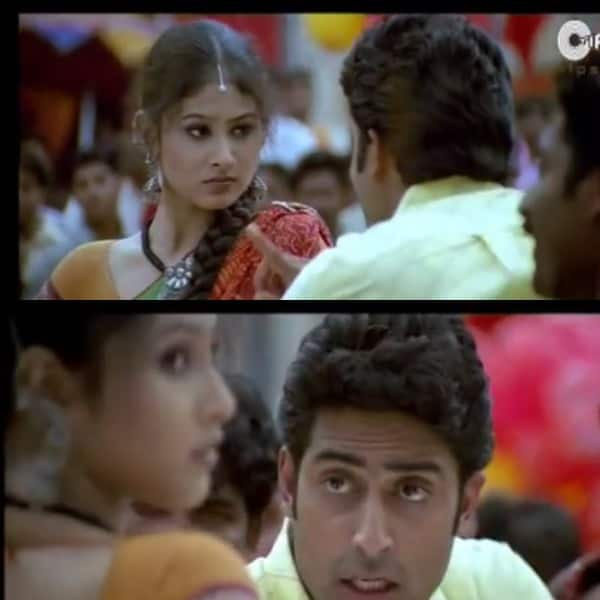 You might have missed it but yes, Mouni Roy did a small role opposite Abhishek Bachchan in 2004 in the film, Run. When she came to Mumbai, while giving auditions she had a small role in Abhishek Bachchan – Bhumika Chawla starrer Run in 2004. She was seen in the opening song sequence of the film with Junior AB for a few seconds. Don't believe us? Check it out for yourself.
Ekta Kapoor saw Smriti Irani in her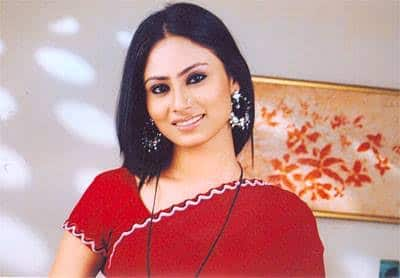 After Mouni came to Mumbai, she got her first break in 2006 after a long struggle. But when she was chosen to play Krishna Tulsi in popular show Kyunki Saas Bhi Kabhi Bahu Thi, it was dream come true for her. The show had a leap and Mouni played Krishna Tulsi. Ekta wanted an actress to be like Smriti Irani to take the legacy forward. Mouni's raw appeal made Ekta cast her as Krishna Tulsi. Popular film actor Pulkit Samrat also made his debut with Mouni in the show, though they could never get along as friends in real life. Mouni quit the show in 2008.
Her breakup with ex-boyfriend Gaurav Chopra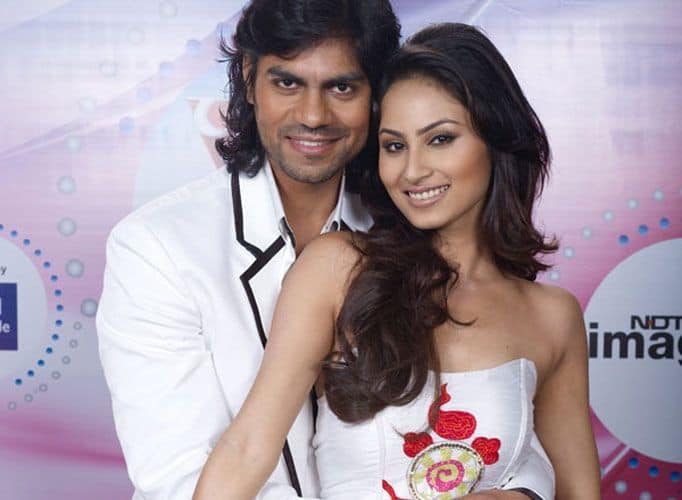 Mouni Roy went public with relationship with actor Gaurav Chopra in 2008. They both made public appearances together and did a reality show Pati Patni Aur Woh too. The show was about couples who have to learn the art of parenting. Gaurav and Mouni's affair lasted for almost two years till they broke up. Both of them never shared the story of their breakup but sources say personal problems cropped up between them and it was related to Gaurav's ex-girlfriend Narayani Shastri.
Mouni has a brother who looks exactly like her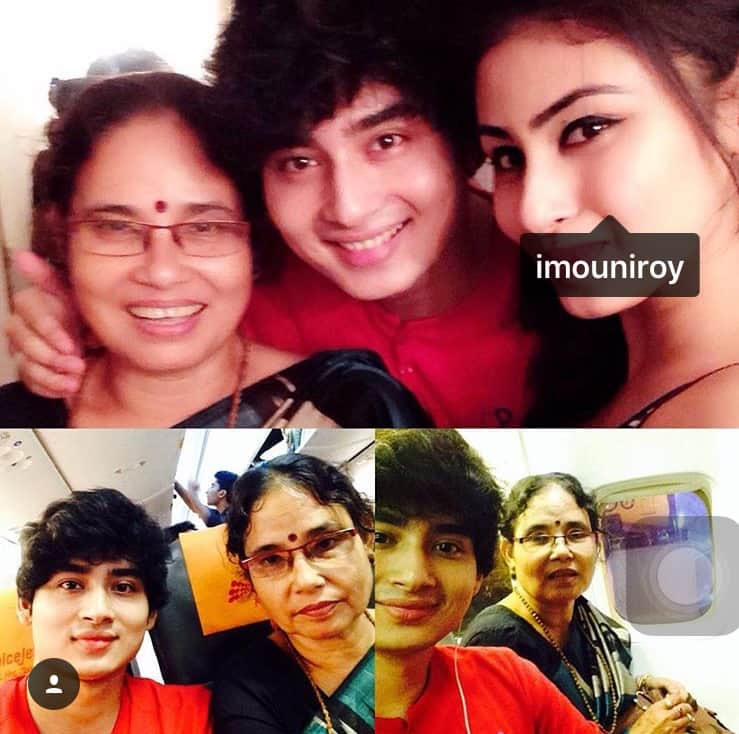 Mouni Roy has a brother Mukhar Roy who lives in Siliguri, West Bengal and is studying in college. He looks exactly like Mouni Roy, so much so that if Mouni has to play a boy she will look like Mukhar. Mouni is very attached to her brother and wants him to study his passion which is music. After studying Mukhar wants to be a musician and he also loves football.
Mouni played a side kick in Do Saheliyaan
Like many TV actors Mouni also had a lull in her career and did a show where she had nothing much to do. The show was called Do Saheliyaan on Zee TV in 2010 .Mouni played the role of a bua of the two leads Ankita and Sulagna and was there only for few episodes. After Kyunki Saas Bhi Kabhi Bahu Thi, she did many reality shows but never a full-fledged role in a TV show. After Do Saheliyaaan she got an offer to play the role of Sati in Devon Ke Dev Mahadev which worked wonders for her career.
Her unsuccessful singing attempts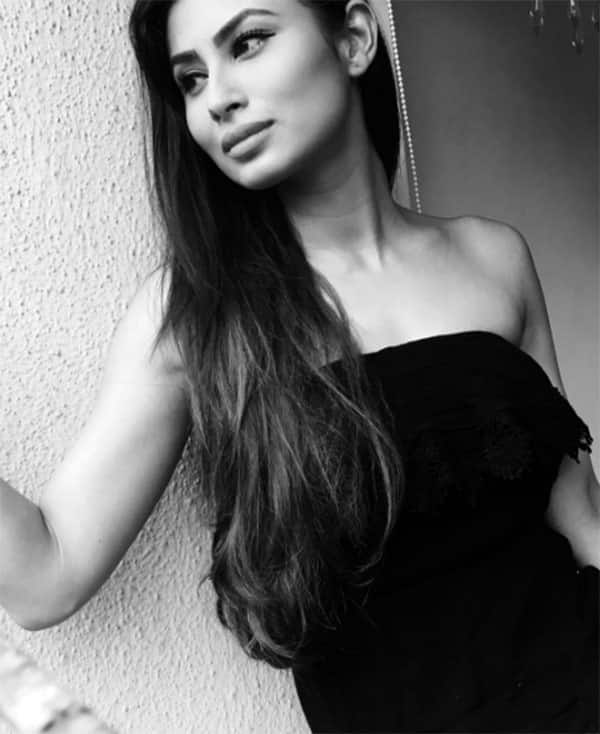 Like many actors, Mouni, too, was trained in singing and dancing. Everyone has seen her dancing skills but the Naagin actress is also a good singer. She did a singing realty show Shava Shava along with Divyanka Tripathi. The show had Karan Johar as a judge and she never got great response to her singing skills. She often posts videos of her singing on her Instagram
The only TV actress who performed at IIFA 2016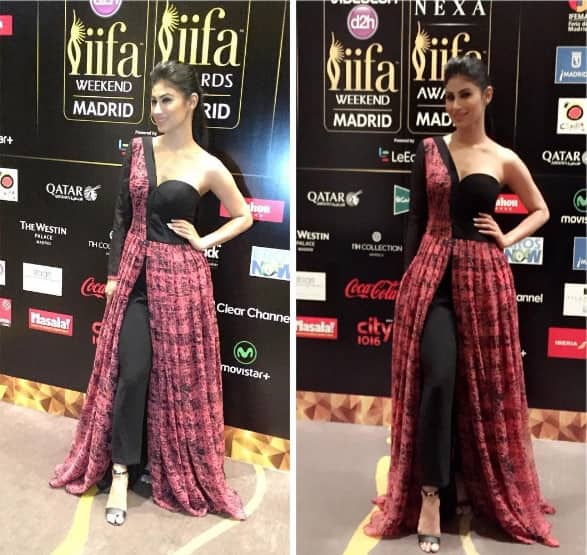 At the recently held IIFA Awards 2016 in Madrid, Mouni Roy was the only TV actress to have performed with Bollywood stars. Most of the TV stars go for anchoring at the red carpet or for hosting these awards shows but Mouni was the special guest who went and performed with the Bollywood stars in Spain.
She played a Pakistani in a Punjabi film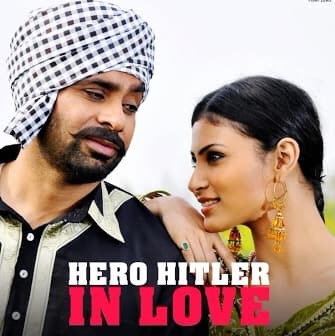 Well, our Naagin has played a Pakistani in a Punjabi film. She was called Sahiban in the film which revolves around the same plot as Harshvardhan kapoor and Saiyami Kher's Mirzya. The film was called Hero Hitler in Love in 2011. Although Mouni is Bengali and is yet to make her proper Bollywood debut, she made her big screen debut as a heroine in this Punjabi film. The film tanked and did nothing for Mouni's film career and she went back to do Television.
There's everything you have wanted to know about Mouni Roy!
Credit : Shweta Mahesh
Disclaimer: The views expressed above are member's views and this website does not comply with it. The views expressed may not be factually correct. Incase of any issue please contact us/report it to us.