Naagin 2 TV review
Oct 9, 2016
Naagin 2 TV review (By Medsuper) (Thanked: 4 times)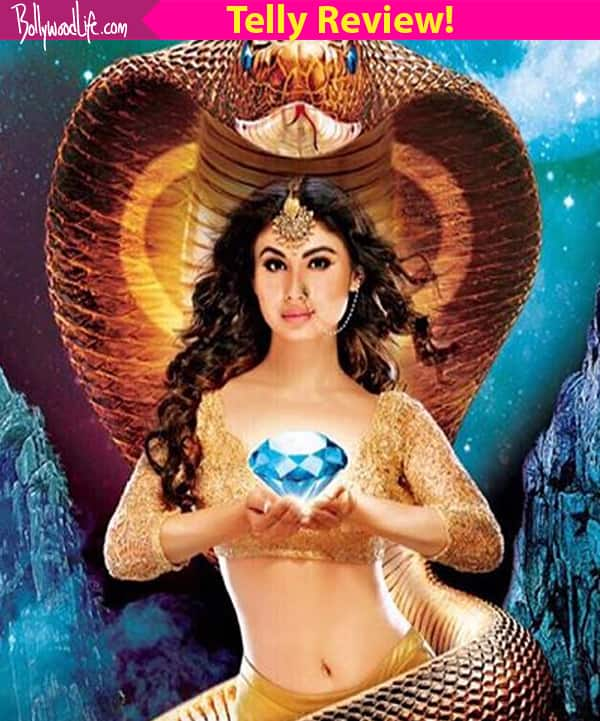 The much-awaited Naagin Season 2 finally airs on TV! The episode starts with a precap of what happened in the first season. After a gist of how Shivanya (Mouni Roy) and Hrithik (Arjun Bijlani) end up living happily ever after, the show takes a leap of 3 months. They are shown being chased by few people and are running for their lives. Shivanya falls in the forest somewhere and her tummy starts aching since she is pregnant. Hrithik diverts the people chasing them by throwing a stone in another direction and hugs Shivanya. She is writhing as he wonders why they are being chased by people. He takes her to the hospital where the doctor says that she is in labour.
Oh no, don't be shocked yet! Shivanya gives birth to a baby girl and Hrithik stands outside the labour room confused. They are happy to be with their daughter and hope she doesn't turn out to be a Naagin. They name her Shivangi. The show then takes a leap of 24 years and 11 months. Shivanya is a widow now and Shivangi is a Naagin but doesn't know that she is one. The only way for Shivangi to never become a Naagin is to marry a human being which makes Shivanya worry about getting her married in a month.

What's hot!
I love the fact that they started the episode with a quick precap of what happened in the last season and also showed a little bit of Arjun Bijlani. (P.S. I'm a fan of his who is going to miss him in the show terribly) I was not left wondering why whatever is happening just happened. Yes, there is mystery but the makers revealed the important things making it easy for the viewers. Shivanya now lives with a set of relatives and their daughters.Karanvir Bohra does what he's best at. The first episode was definitely a treat for all the girls out there since he was showing off his abs and biceps and that was actually his introduction. What was more interesting was the precap of tomorrow's episode where we see Adaa Khan. Can't wait to watch her in action!
What's not!
Having followed Season 1 diligently, I was prepared to watch the most bizarre things that can only happen in your head when you are high. But Shivanya gives birth to kid who is twice the size of normal newborn kid and NOBODY bothers looking into how a 3-month-old pregnant woman can go into labour. If this had actually happened, it would have been all over the news no matter how small the town or village is. The makers have introduced most characters in the first episode itself and it seemed like it was going too fast.
Verdict: All said and done, the show is entertaining and gripping. Hopefully it will maintain it's charm and keep the audience hooked for longer! I would definitely recommend this show.
Credit : Anusha Iyengar
Disclaimer: The views expressed above are member's views and this website does not comply with it. The views expressed may not be factually correct. Incase of any issue please contact us/report it to us.