YHM-Ishita and Raman will remarry at Adi and Aaliya's engagement ceremony?
Oct 9, 2016
YHM-Ishita and Raman will remarry at Adi and Aaliya's engagement ceremony? (By Medsuper) (Thanked: 3 times)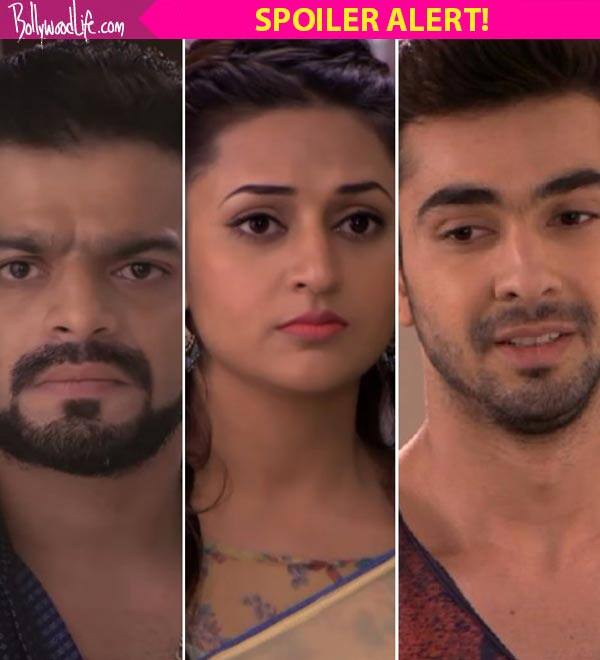 There is a lot of high voltage drama in the show after Adi and Aaliya confess that they love each other and want to be married to each other. Raman and Mani are obviously against it because of their current rivalry. Is-hita tries to become a mediator but ends up getting into an ugly fight with Raman. He calls her a bad mother and compares her with Shagun when she loses her cool and slaps him. Though she apologises to him, he refuses to speak with her. Romi and Mihika ask Is-hita to sort things out with Raman when they find out that Mani is getting Aaliya married to someone else.
Mihir, too, asks Raman to reconcile with Is-hita. The two decide to go out for dinner when it starts raining. They dance in the rain and reconcile. They decide to spend the night in a hotel and end up finding Adi and Aaliya in the room. Raman and Is-hita look in disbelief as they find their kids in the hotel room. Raman slaps Adi for taking Aaliya's side as they are trying to explain why they did this and what happened. Is-hita, too, scolds Aaliya for thinking of such an idiotic plan. Raman yells at Is-hita for taking Adi and Aaliya's side and then drags Aaliya to her house to confront Mani. Everyone tries to stop him but Raman being Raman, he doesn't listen to anyone.

In the upcoming episode, Raman drags Aaliya to her house and confronts Mani. He yells at Mani for raising Aaliya like this and how he can never point a finger at how Raman has raised his son. There will be a new entry in the show, who will be Aaliya's grandmother who will interfere in the matter. She will scold Mani for taking decisions for Aaliya since he is only her uncle and not her actual father. She will call off Aaliya's marriage with the other guy.
Nani will decide to get Adi and Aaliya married. Eventually, Raman and Is-hita will also agree to this. We don't know how Shagun is going to react to this, though. During the whole Adi and Aaliya's engagement talks, the family members will ask Is-hita and Raman to remarry since she has returned after seven years. Adi and Aaliya are elated to finally be with each other again. There is going to be a lot of drama, wedding and glamour in the forthcoming episodes and we can't wait to watch it!
Credit : Anusha Iyengar
Disclaimer: The views expressed above are member's views and this website does not comply with it. The views expressed may not be factually correct. Incase of any issue please contact us/report it to us.