Passion... The Buried Secret
Dec 31, 2016
Passion... The Buried Secret (By Starmuski) (Thanked: 5 times)
Salaam everyone!
Many of you especially my princo, Shreya, will be glad to know why this thread is created and to which story it belongs.
I have finally managed to write the sequel of story Supernatural love. This story was completed years back though I was rewriting it again now and it is completed now once again. So it's time for me to complete my promise to my loyal readers and bestest friend Shreya my princo.
Enough of my blabbering now I'll come to point, to story. Supernatural love was a crossover and was based on three shows, Qubool hai, Iss pyaar ko kya naam doon and Madhubala ek ishq ek junoon but this story its sequel has an addition of another slow show i.e Pyaar kii ye ek kahaani. My favorite show.
And I promise you all that you guys will enjoy this story more than Supernatural love because I enjoyed it writing and it has got much more than Supernatural love.
All the shows character will get equal importance and are truly important too so no show lover will be disappointed and I believe will enjoy it thoroughly.
I'll like to give a little summary of supernatural love so to give you guys a view since both the stories are connected and independent at the same time.
Supernatural love was the story of six friends Asad Zoya, Arnav Khushi and Rishab Madhu. They were studying in Washington, Fork. Dilshad, the eldest in their family, decided them to get married and that's when the strange happenings started and changed their life.
They find out that they are saviors and they have to fight with Demonio to save themselves and the world. They hold distinct powers that were transferred to their better half after their marriage. A trip to forest and they were in action to fight with Demonio.
Series of attacks and good bad happenings with their last battle with Demonio take place. They won the battle but lost their friend and Khushi lost her husband Arnav. Later Zoya became pregnant and Khushi, living in pain, find out she is pregnant. Story ends with Khushi praying for Arnav return and a star breaking giving her hope of his return.
Now in 'Passion the buried secret' life will be changed. They will be seen living with their children in new city with new lifestyle. The story will focus on how they are handling their children and how their children lives.
Their will be a new story, new powers, some new leads and a new twist.
AsYa, RishBala, ArShi and AbhiYa are must.
I will give character sketch of new entries if necessary. Prologue is given below.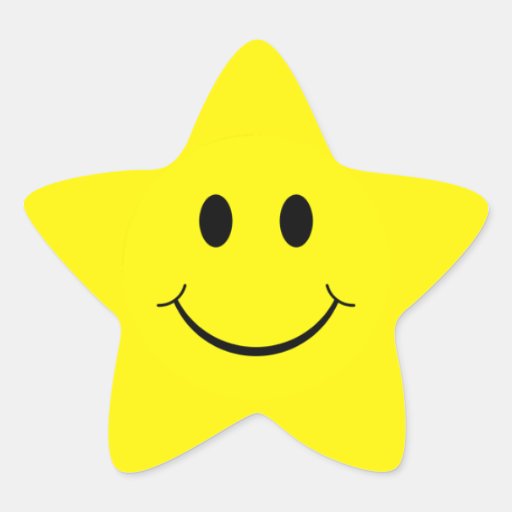 Dec 31, 2016
Prologue (By Starmuski) (Thanked: 15 times)
Prologue
it has been years, years since you left.
Everything is changed like our restless heart, covered up by snow, now sun no more shine.
Life is freezing under the cold white flakes.
Hearts are changing, priorties are changed.
You forget me but the scar never heal.
The sign of our love still shine in the rudeness of Him! Why did you become so cold to freeze the sign of our love?
I can't stand this coldness you know, yes you know, I need the warmth of your arms I need the warmth of our candle, that candle of our love that had stand the cold hurricane of life but died, by a tiny spark!
Please come back for us come back before this flickering hope get kill mercilessly.
I want you... We want you Arnav!
Please agree now and come back home. Your family needs you, your Arav needs you, your Khushi need you!
Khushi watched as the page flew in air, against the moon, it flew away somewhere far. The cold wind trembled her body but she stood unaffected in a soft shivering gown. Her eyes trailing over the disappearing flying paper.
It flew and flew, trembling and shivering, through the cold wind until a cold hand pulled it from the cold wind into a dark sky.
He scanned the written words with his sharp eyes and stopped at two names his eyes shine up with a fire and a malicious smile spread over his face. The page burn in his hands with a bright fire
"Arav and Khushi.. wait till dark moon for your end...." He gritted "...of wait!" His evil laugh echoed in the dark night
Khushi closed her eyes with a jerk of sudden chill running down her spine.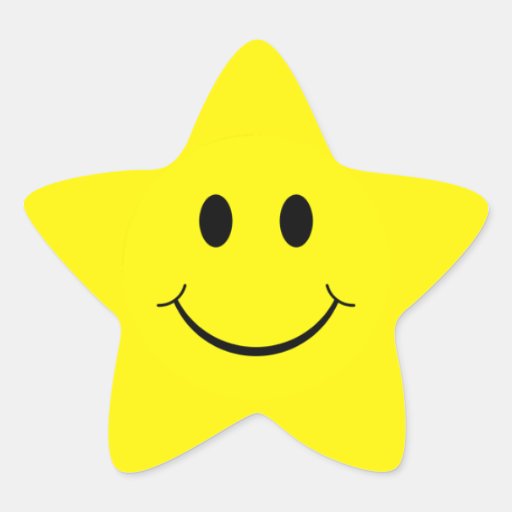 Jan 3, 2017
Chapter 1 - A New Life (By Starmuski) (Thanked: 7 times)
Chapter 1 - A New Life
Twinkling stars and moon with some scattered clouds, sky looked beautiful as usual. The cool breeze, refreshing the soul, blew.
Khushi looked at the shawl wrapped around her and raised her head to see a young boy with eyes that reflect Arnav in him. A smile spread on her face and she caressed his cheeks.
"You shouldn't be here.. in this cold. It's not good for you" He said softly with concern
"This cold.." Khushi looked around "It doesn't effect me" Khushi looked at him "My whole life...I am spending in this coldness"
"That time was different but now it hits hardly and probably that's why I saw you shivering" He looked at her for answers
"I don't know..I don't know what trembled me but I know this it wasn't cold" Khushi said with distanced glance
He looked at her, trying to read her eyes and he found the issue right away.
"Looking like not many well wishers of us are alive that's why the bad ones are closing up" he knew she didn't appreciate his reply but he wasn't the one to care
"There are still some, here and out there." Khushi looked at him stiffly
"I know here they are but out there I don't know if it's true or even if they exist" He shrugged not caring for her cold gaze
She closed her eyes for a moment. Her lips parted as she breathed trying to compose herself. He watched her keenly.
"I think we should go inside" He wrapped his hands around her shoulder, his face soften
Khushi looked at him sadly.
"Arav..." Khushi started softly
"Please... mom" Arav said with a wave of tired for another argument
Khushi sighed. Her son never listens her. She wonders what made him this cold when she didn't let the coldness of world touch him.
The snow flew in air and fell in side as a speeding car passes over it. Another car speeds over it followed by the third car. It were in a speed beyond the maximum.
She accelerated the car and smiled victoriously. The disappointment surge through her as she saw the other car beside hers. She groaned as he smirked. Another car too came there.
"Fine.. So you want this?" She mumbled as she accelerated the car to an infinite speed
The speed was too high to be normal. It was in their genes. To race across the road with no price other than fun.
Madhu was combing her hair. Rishab came and hugged her from behind. Madhu smiled sighing. She looked at his reflection in mirror. He placed his chin on shoulder.
"Where's your brat?" Rishab looked at her in mirror
"Your brat." Madhu retorted rolling her eyes "Must be racing after all your brat has genetic defect of racing" Madhu came out of his arms and looked at him sharply
"Oh yeah the beautiful genetic defect. We both also have that there's nothing wrong in it" Rishav shrugged and sat on bed leisurely
"Of course there is! She drives so fast than us and moreover it was you who always drove I just sat beside you and enjoy. She is just an immature kid and drives so insanely" Madhu complaint huffing
"So what? She'll get her charming too who will drive for her" Rishab replied
"Aren't you the responsible father?" Madhu gritted not able to control her anger
Rishab chuckled not replying anything.
"C'mon Rishab I expected you to worry about her but you... you are planning that she will choose her man that are not a fatherly habit" Madhu looked at him accusing
"I don't have to worry about her Madhu she is more strong to take care of herself moreover she is my daughter she don't need someone support" Rishab said with proud
"Worrying about their daughter is a father responsibility Rishab" Madhu said icily
"Madhu you are over stressing yourself I'm always there for her but she need freedom we cannot be strict to her we are her parents not her teacher" Rishab looked at her trying to make her understand
"I can never win from you two" Madhu sighed
"Then why do you try biwi?" Rishab said mischievously pulling her to him
"She has her siblings to look after her, don't worry" Rishab whispered in her ears calming her down
Three cars screeched in front of the gate and everyone stopped to watch. Two girls and a boy stepped out from the cars stopping everyone breath with their charms and beauty.
Young teenage of eighteen having soft curly hair, going down her shoulder, creamy white skin and her face shining with innocence and mischief.
"So who won?" She asks excitedly
The boy, lean, handsome, with short, smooth hair and blue oceanic eyes; he turned towards her with killer smile.
"Kiddo when it's we three on race don't expect anyone to win" He walked beside her
"But you can think I won you know" she replies little annoyed
She shook her head with chuckle. She has long wavy hair and milky white skin with a tinge of pink hue on cheeks.
"Piya stop being little girl. I bet you enjoy not winning" She looked at curly haired girl - Piya
"Mahi I am little girl c'mon am younger than you two big yucky" Piya said making face
"Arav handle your sister I can't stand her" Mahi looked towards boy
"Stop you two! Let's go inside everyone is watching us" Arav said gesturing towards the crowd of people watching them
"It's fun to make them jealous" Piya giggled holding Arav shoulder "let's go Mahi time to burn the world" Piya said excited
Mahi smiled hopelessly and wrapped her hands around Arav shoulder.
"So here comes Azaad" Piya chirped
Arav and Mahi smiled, admiring her antics and walked inside. Mount College written on board.
Everyone whispers envyng the trio the centre of attraction in the whole college.
"T T the Azaad trio is here" two girls ran to a girl sitting with mirror
"Oh so Piya madam is finally here" T said evily
"Time to play girls" she smiled evily
Arav, Mahi and Piya stopped in front if class.
"Time to part, kiddo" Arav looked at Piya
"Thank goodness am one year younger or else I have to stick by you two even in class" Piya sighed dramatically
"Don't you enjoy with us?" Mahi asked narrowing her eyes knowing the answer well
"Not that but a moment of freedom is also awesome" Piya answered smartly
"Drama queen!" Mahi rolled her eyes suppressing her smile
"I love you idiot" Piya kissed on her cheeks
"Eewww" Mahi said cleaning her cheeks
"Now who's drama queen?" Piya asked with victorious glint
"Obviously you" Mahi replied
Piya opened her mouth to retort
"Go to class baby" Mahi said sternly
"An not baby" Piya
"That's the advantage or disadvantage of being youngest kid, kiddo" Arav said pulling her cheek
"Whatever huh" Piya said annoyed
"Will meet you at canteen baby" Mahi said kissing her cheek
"What the..." Piya gritted
Mahi and Arav burst in laughter.
"Bye sweetie" they walked away
Piya watched them going with anger. Her expression soften after a moment and she smiled lovingly.
She turned towards her classroom. She smirked looking at the path.
"Fun is on baby" Piya smirked
"It would've been better if she was with us in our class but little brat has to be year younger" Mahi looked at Arav, she didn't like them separating
"No it's fine she get some freedom and we get some fun. It would've been boring not having a younger sister you know whom we would've pampered?" Arav smiled and looked at her
"That's true!" Mahi smiled "I hope she tackle that T well she failed this year again and this time she is with Piya" Mahi said making face she didn't like T
"If you handled her then she can too she is more naughty than you" Arav chuckled
"Yeah sure" Mahi giggled remembering the pranks she played on T
"I don't understand why you girls are so mean about each other I mean I know she is really mean but..you can ignore her you know" Arav said suddenly, he didn't like them thinking about some mean girls
"Yeah right like you ignore her eh?" Mahi pointed about a particular girl
"Yeah I ignore them all except for some who get on my nerves" Arav stammered and looked here and there he wasn't ready for that question
"In the same way T get on our nerves. T is worse than her. She is a nice girl just little prankster" Mahi took the girl side
"Whatever" Arav knew he lost the war so he just choosed to end it
T was standing by door with her two friends. A girl with curly messed hair was watching T hiding beneath the bench.
"She is coming" T whispered her friends to get ready
"3....2....." The girl beneath the bench countdown
"1.... 2...." T with her friends counted with excitement and evil intentions
"3 what?" T looked with shock as Piya stood in front of them passing them teasing smiles
T looked at her friends for answer to their failed plan and they just shrugged that they don't know.
"Hey mental girl what happened?" Piya asked infuriating her
T stepped towards Piya in anger ready to burst on her.
"And 1" the smile spread across girls face and she came out from the bench as T fall down into completely oily floor and smear her dress and body oily
"T baby smile" girl took out her cell phone in order to capture T picture
Piya laughed enjoying her situation while T looked on shocked first towards Piya and then towards girl.
"I'll show this to everyone"
"Misha!" T exclaimed
"Yes baby" Misha jumped over the bench and stood by Piya hi-fiving her
"Poor makeup factory forgot that Piya is master in finding her plan and Misha is master to backfire her plan on her" Misha teased T
T fumed in anger and tried to stand up but fall back due to the oil. Misha and Piya enjoy her situation and laughed at her
"What are you both looking at? help me" T shouted to her friends
Her friends tried to help her but fall instead
"Woah this is double fun makeup factory and her ugly butterflies together" Misha said focusing her camera on the troubled trio
"Learn the lesson T, don't try to mess with Misha Dobriyal and..."Piya looked at Misha to give her chance to complete
"..Priya Azaad!" Misha pointed towards Piya
"Else you'll fall flat like this always" Misha and Piya said together while T fumed and her friends cry
_________________________________
Thethinker - I'm glad I did something for you. Actually I wasn't planning to post the story here because of all the codes we have to use for spacing its irritating but then I don't wanted to betray my readers so I have to come back.
Princo - FB? I didn't saw any
reena - thanks dear
Angel23 - thanks dear I'll continue for sure though will be late sometime
Tparvaiz - thanks dear. Am glad you liked it.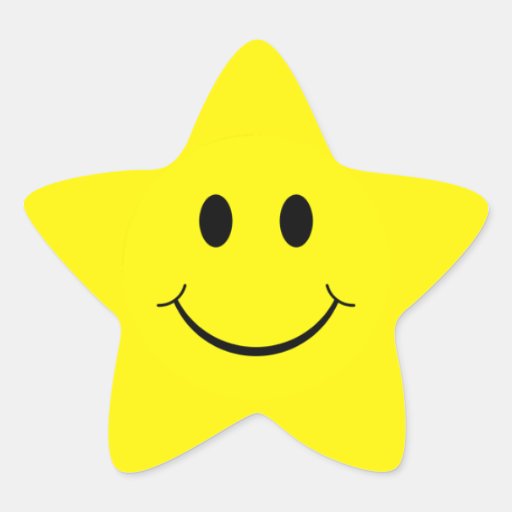 Jan 18, 2017
Chapter 2 (By Starmuski) (Thanked: 3 times)
Chapter 2
The spiral grey stairs leaded to a corridor, painted off-white. Scenery were hanging on one side of wall and a small table placed in opposite side with a vase of bloody red flowers.
Two rooms were locked but the third one had an ajar door. The room was doomed in darkness though completely furnished.
Someone came there and wore a black coat over his black shirt. The anger was ruling on his face and his hair were styled. He was a young boy in his late teen.
He walked out of the room and went down the stairs in a dining room. He looked at the covered jar placed on dinning table. A smirk appeared on his face as he poured the liquid in a glass and drunk it a whole in a sip.
A black luxurious car waited for him outside the house. He sat in the car and drove off in high speed.
The weather was foggy. There was a layer of mist and fog on far trees. Mahi leaned on railing, watching the trees swaying at far. She inhaled the fresh air and smiled. Arav smiled eyeing her and busied himself in his phone playing games.
Misha and Piya came there laughing and giggling, discussing about T. Mahi heared her laughter and turned towards her. Arav too looked at her but tensed up soon.
"You are late!" Mahi folded her hands over her chest and looked at her with accusing gaze
"Well..." Piya shrugged cooking an excuse in her mind "when am late you should've understood am not going to lunch with you two food monsters" Piya stood with pride, Misha chuckles standing beside her
"What, but why?" Arav and Mahi didn't care about her beautiful remarks it was their habit to get such names but they were sad that Piya isn't going to sit with them
"Because this guy doesn't like my friend and I'm not in mood to leave my friend so you both enjoy your lunch" Piya said dramatically pointing towards Arav
"Well that's true I can't stand your stinking friend" Arav looked at Misha like she is some alien from mars
Misha opened her mouth in shock and looked at him angrily. Something came in her mind and she smirked. She walked towards him.
"Oh baby don't say like this" Misha sat beside him and he straightens with confusion
"I take two seconds can you believe it two seconds, the maximum time, to get ready for you. I even thought to use pepper spray perfume, just for you, but later I withdraw the idea since I realized that you need pepper spray perfume more than I" Misha blinked her eyes, pulling his leg in most respected manner
Arav made disgusting face and is annoyed at her so called love filled with insulting remarks.
Piya and Mahi giggled, enjoying Misha remarks and Arav expressions.
"Am not your baby and you are forgetting something, you actually used pepper spray on yourself that's why you stink so much" Arav retorted back after composing herself
"Did you sneak in my room?" Misha looked at him accusingly
"What?" Arav shouted with shock he didn't got what she is indicating
"Yeah you can say all this with so much confidence only if you sneak in my room to see am using pepper spray or else how you know this is its smell? It can be some expensive perfume too, the odour of which you don't like" Misha retorts smartly
Arav stared her in horror.
"There's another possibility too like some girl sprayed pepper spray on your monkey face and that's why you aren't able to forget it's smell" Misha chuckled inwardly enjoying teasing him
Arav stood up in anger.
"You know what you..." Arav stoped as Misha too stands up and intentionally stepped on his foot and he whimpers
"Yes I know am smart! End of discussion! Bye bye" And Misha rushed from there laughing out loud
Arav gritted his teeth watching her going. Mahi suppressed her smile and walked towards him.
"You are so sweet!" Piya kissed on Arav cheek so to calm him down by her antics "I'll catch you guys after college. Bye" Piya too run from there to catch Misha and laugh out loud with her
"Are you okay?" Mahi touched his shoulder as he stood in anger holding his leg
Arav closed his eyes and smiled remembering Piya kiss and sat back on chair.
"Am completely fine in her absence" Arav rolled his eyes thinking about Misha
Mahi pressed her giggles not wanting to face his angry glares.
He leaned by door admiring her as she sat on bed reading a book. She felt his intense gaze but remained silent, waiting for him to say something.
"Will you stop staring me Asad?" Zoya pushed the book aside and looked at him annoyed
"So you knew I was here?" Asad walked towards her
"Yeah I was trying to read your mind but sadly you wasn't thinking anything, empty head" Zoya said sarcastically
"Nice to know" Asad snuggled beside her
Zoya looked at him surprised. She wasn't expecting this reply.
"And I was just admiring you and strangely you didn't even age or change a bit and looks as young as teen. who would say you are a mother of a teen child" Asad kissed her on cheek and passed a cute smile
Zoya raised her eyebrow and smickered hearing his cheesy talks.
"So what did you expect? There will be gray hairs, wrinkles on face, no proper movement, mind will decline in its function and I'll forget where I placed my book a minute back?" Zoya dangled the book in front of Asad with a mocking smile
"I...I wasn't saying that I was just....." Asad silenced to choose adequate word
"Buttering me!" Zoya looked at him mockingly
"No no, not that!" Asad jumped on "I was praising you genuinely" Asad added sweetly
"Got that!" Zoya rolled her eyes "now move" Zoya pushed him and stepped down the bed
"What? Why?" Asad was shocked, he stood up and looked at her disappointed
"Have to bake chocolate cake for Mahi" Zoya told and walked off "She wants"
"Just like her mother!" Asad murmured "Hey wait am coming too" Asad rushed as he realized she left
"Why?" Zoya frowned walking downstairs
"She is my daughter too" Asad protested with pride
"Yeah so that you'll boast in front of her that you helped me, cutting off the part how you helped me by ruining the whole kitchen and distracting me by your stupid acts. Wow! such a sweet father!" Zoya retorted with sarcasm
Asad made face. He thought for sometime and grinned. He holded Zoya from wrist and pulled her in his arms almost surprising her.
"You know, I won't mind if you tell her what troubles I create, you know, it's completely fine, you can tell her but... am coming with you" Asad smiled intensely, Zoya watched him in a state of shock
They stood in each other arms looking at each other one with love and other with thoughts.
Slowly pulling herself out of his arms she stated: "It's okay you can come with me...." Asad became happy at this point, but his face fell like a thunder caught him "But am not allowing you to step in the kitchen with me" and Zoya ran away laughing at his state
"Yeah why will you? You don't even love me" Asad shouted in an attempt of emotional blackmailing
"Of course I don't! Who will love an idiot like you" he heared the reply that told him his trick wasn't going to work
The car stopped and he came out of it. His eyes scanned the board with mount college written on it and he walked inside.
Piya watched him sitting beside Arav.
"He is hot!" She commented
Arav glared her
"But aged! Not of my type! But yes if he has younger brother I will think about him and yeah only if his brother don't have those angry looks I mean look at him, bro, it seems he would eat someone alive" Piya blabbers and Arav looked at him wide eyed
"I don't think I gave you the permission to start thinking about boys" Arav said protectively
"So do I care? C'mon now I have whole the right and permission for everything I'm E-I-G-H-T-E-E-N now old enough to look for boy of my like" Piya shrugged
"You are still a kid kiddo" Arav argued
"Don't compel me to stop you from calling me kiddo" Piya warned, either he give permission or stop calling him kiddo.
"Well am not under you to listen you kiddo" Arav smirked
"Then am not ready to listen to you either" Piya stuck her tongue out teasing him in anger
Arav laughed hugging her sideways. At first Piya made face but end up smiling herself.
The man with his angry looks walked inside the principal office with attitude.
"What is this nonsense?" The principal stood up in anger as he sat on the chair
"I didn't gave you the permission to enter my office neither to sit Mr Armaan Malik" principal gritted at his disgrace
"I don't need permission" Armaan raised his eyebrow and looked at him dangerously
Principal flashed in anger on his reply.
"You are forgetting you are here as a student not as the owner of your company, Mr Malik" Principal shouted
"It doesn't matter" Armaan looked away caring least
"Oh yes it does, because am afraid to tell you Mr Malik you are not permitted the admission to my college" Principal fumed "You are rejected because you don't suit our college"
"So sad" Armaan stood up with a slight smirk
Principal became confused.
"You not allow me admission but you have to, you know, it's kind of, what you call it.. ah, obligatory for you to give me admission... for your life... for your living and for your slavery...." Armaan whispered near his ear in a dangerous tone "..for your job" Armaan smirked
A chill ran down his spine and he found himself paralysed and frowned under the coldness of Armaan's tone. Sweats poured down his face.
"I'm joining from tomorrow" Armaan straightened his coat and walked from there leaving Principal in his own misery
Mahi was rushing. She was late to catch up her gang.
"Piya is going to eat me, am so late" Mahi mumbled as she walked looking at her watch
She was passing by principal office when someone opened the door with a force and it hit her on shoulder and she stumbled.
"Ahhh" soft cry, escaped her mouth
The man turned with a jerk. He stopped for a moment to see the angelic girl in front of him. Her soft hair, half falling on her face and her long, lowered, eyelashes with pinky white cheeks.
She raised her eyes slowly and looked at the man who was doing nothing but watching her. For a moment she was lost in him, in his sharp features that attract her, but soon composes herself and got angry.
"What's wrong with you? Can't you see?" Mahi barged at him
"Am seeing" the man reply the matter of fact
"Youuu... at first, who open door like.. like an animal and even after knowing you hurt me you are just watching! Can't even offer help, anyways, who need your help but you can say sorry at least" Mahi looked at him angrily
"Sorry for what?" Armaan looked at him with smirk "I didn't do anything, I just opened door you came in front of it and it hurts you not I, your and door fault, go and ask for sorry from yourself and the door" saying so Armaan walked away
"Is he mad?" Mahi stomped her foot on floor frustratingly
"I'm sure he is mad. Mahira, ignore him he don't have mind you heared his reply right? He is mad!" Mahi murmured and walked away
Khushi sat by the window watching outside, the vast road shining with white snow. Cold wind fanning her face.
"Where are you Arnav? I don't know how will you reach us but you have to Arnav we are here in Dehradun, in India, Arnav. Feel us and get back to us we are missing you Arnav we are missing you" Khushi thought with tears slipping down her cheeks
"I love you, Khushi" she remembered his soothing voice whispering to her in ears when they sat under a tree, in each other arms with shivering wind blowing blowing around them.
Zoya watched her from the door. A tear slipped down her own eyes. Asad came there and hold her from shoulders giving her support. They walked from there and sat in hall.
"I can't see her like this" Zoya whispered
"I know, none of us can" Asad gulped the pain and replied grimly
"Everyday after Arav left she cries like this." Zoya weeped silently
"Watching her everyday will change nothing Zoya" Asad replied looking at him seriously
Zoya looked at him. She looked in his eyes, reading the depth of his words.
"What should we do then?" Zoya asked "we have done it all, force her to come here in Dehradun but nothing changed even Phupi is not here to help us"
"I don't know" Asad sighed he had no answers
Madhu and Rishab came there. They heared then talking.
"Sometimes I feel... Khushi is right" Madhu said coming to them with Rishab
"What do you mean she is right?" Rishab looked at her in horror "have not you saw that? The crumbling building? With Arnav inside? He killed himself for his deceiver father and pushed Khushi in this hell... I'll never forgive him for that" Rishab said angrily
"Don't talk like Arav, Rishab" Madhu chided him
"And you don't talk like Khushi" Rishab retorted
Asad and Zoya watched the two and then looked at each other. Asad pulled her closer to soothe her storming mind.
"Look, there is possibility that... that Arnav is alive" Madhu looked at all of them
Rishab looked away not believing her.
"And why do you feel so?" Asad asked
"Because we are saviors! We were choose to save the world for purpose! we were given powers... and Arnav could heal so can't he heal himself?" Madhu asked with hope and looked at them
Asad and Zoya became thoughtful.
"He didn't leave Khushi hand to kill himself and then heal himself, Madhu. Think rationally. It was a pure suicide" Rishab rolled his eyes
They all turned silent. If Madhu could be right then Rishab had point.
Rishab walked from there to get some fresh air to cool himself. Madhu went behind him after moment
Rishab stood in garden looking far probably somewhere deep in his mind relieving the memories of past, good and bad, happy and grim.
Madhu placed a comforting hand on his shoulder. She looked at him knowing well how sad he is even though he showed to be angry of Arnav he still missed him too like all of them.
Rishab looked at her hand and then looked straight.
"He was my friend.... and a brother" Rishab said with heavy voice
Madhu wiped the tear that silently escaped her eyes.
"I don't know why he deceived my little sister like this" Rishab sighed
He looked at her. His eyes teary.
"I can't forgive him" Rishab said with tears that told different story
"For leaving you?" Madhu asked with broken voice
"For leaving her... and us" Rishab break down
Both sat on green grass with little white colour, snow, decorating them.
"I wish you were right..." Rishab said knowing there's no possibility of it but his heart crying for it to be true
Madhu didn't say anything. There wasn't anything to say. They had lost him. They knew.
They sat in each other arms with their mind wandering in past.
-
Thanks Thethinker and angel23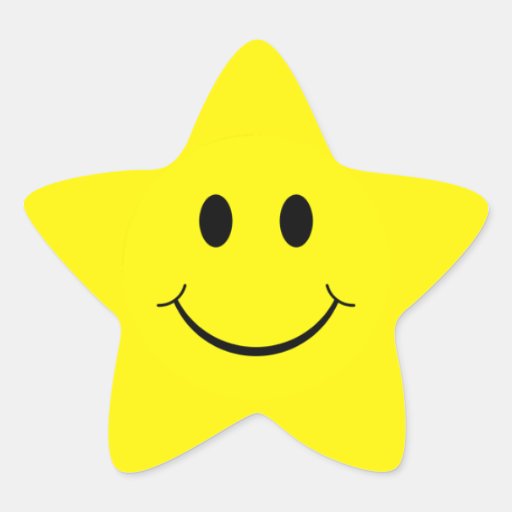 Jan 30, 2017
Chapter 3 (By Starmuski) (Thanked: 6 times)
Chapter 3
Zoya was relaxing on coach, in hall. Asad sat beside her and watched her lovingly. She didn't respond while he kept on watching her. Asad wanted that she say something but there was no response from her side, it was like she was ignoring him. She knew what he was hoping for, but probably she wasn't in mood to complete his wish.
Madhu was passing by hall when she saw the two. She stopped seeing the two. She frowned thinking what's happening there? After a moment she realize the possible hypothesis that came in her mind and she smiled. She walked in the hall briskly.
"Someone is being ignored" Madhu said sitting on the coach, in front of Asad and Zoya
Asad was startled. He sat straight making faces. Zoya raised her head to see Madhu, looking at them with mischievous smile, she looked down sighing.
"Don't even ask Madhu" Zoya said exhaling hopelessly
"Yeah don't even ask" Asad gritted on his wife ignorance
Madhu watched them amused.
Zoya gave him are you serious look.
"Now don't even say am some stupid. Am your husband Zoya and you are constantly ignoring me, is that even, just?" Asad complained
Zoya looked at him skeptically. She was shocked at the accusation hurled by his husband at her.
Rishab came there and saw his wife enjoying his friends fight. He was amused at the sight. He slowly slipped beside Madhu without disturbing the two.
"What's happening here huh?" Rishab looked at Madhu
"Holiday tantrums" Madhu whispered back with smile
"Wow! Fascinating" Rishab eyes twinkled with mischief
Madhu made confused face at his remark and turned her head towards Asad Zoya.
"Asad it's your day off not of kids we have to think about them" Zoya looked at Asad
"This holiday is for us not for kids they can enjoy on weekend but this one is particularly for parents" Asad retorted back
Rishab pulled Madhu surprising her by his act.
"He is right you know?" Rishab whispered to Madhu
"Right about what?" Madhu pretended ignorant
"You are behaving like Zoya now" Rishab made face
"And you are behaving like Asad now" Madhu rolled her eyes
Arav, Mahi and Piya entered the home. They stopped in their tracks to see Madhu Rishab and Asad Zoya in each other arms. The trio looked at reach other.
Asad Zoya and Madhu Rishab separated from each each in embarrassment on hearing the whistles.
Piya whistles and rushed to them.
"We are home, love birds, get back to earth" Piya shouted, chirping, teasing the couples
Madhu looked at her shaking her head while Rishab chuckled. Piya yelped as Madhu pulled her ears.
"Mom it's hurting leave me" Piya shouted
"So much of naughtiness! Will not you understand?" Madhu said
"C'mon Madhu leave her she is just child" Rishab interfered
Madhu left Piya and turned towards Rishab.
"You just leave it Rishab" Madhu looked at him angrily
"Alright alright calm down guys" Zoya interfered
"Mahi your chocolate cake is waiting for you on dinning table" Zoya turned to Mahi
"Really mom? Thank you so much" Mahi squealed in happiness
"Chocolate cake! Wow!" Arav said gleefully
"Not for you Mr" Mahi looked at him threatening
"It's for three of you don't worry but first go and change" Zoya ordered
"Not for you" Mahi whispered to Arav
"Don't trust me with chocolate cake" Arav shrugged carelessly and walked to his room
Mahi stomped her foot on floor and ran to her room so to get ready quickly and have her favourite chocolate cake before Arav reach it.
"Such a childish" Piya said exhaling hopelessly
"Oh yes kid move now" Rishab said smacking her lightly on head
"Dad" Piya was irritated
"Go now" Rishab chuckled
Piya smiled lightly and walked to her room.
"So different from each other" Asad commented with a smile standing beside Zoya
"Yeah so different from us" Zoya said amazed
A sense of past washed through them and the smile filled with tears of unforgotten scars came on their faces. The grief had tainted their past with its shadow of pain for ever.
Mahi descended the stairs and ran in dinning hall. She was relief to see no one around. She saw a covered plate and her eyes lit up hoping to see her cake. She quickly rushed to it and uncovered it. She was shocked to find it empty with some remaining fragments.
"Arav" Mahi yelled
Asad Zoya and Madhu Rishab came there. Piya too came after moment.
"Why is crying baby, crying?" Piya asked sitting on her seat
"Your dearest brother ate my cake" Mahi gritted
Piya giggled hearing that.
"So crying baby lost her favorite toffee" Piya laughed
"I'll see you later but first where's this monkey?" Mahi flashed in anger
"Are you looking for me?" Arav came with small piece of cake in his hand and some in his mouth
Mahi opened her mouth in shock and anger.
Mahi stood in front of Arav with anger.
Khushi came there too. She watched at first with confusion and then understood the matter.
"Give my cake back" Mahi yelled on him
"Which one? That in my mouth?" Arav asked pretending confusion
"Eewww! No! That on your hand" Mahi said with disgust
"This one" Arav point towards his hand and in a flash of second he stuffed it in his mouth
"Youuuuuu monkey" Mahi was bubbling with anger now she lurched on Arav to attack him but he dodged
Arav ran to save himself and Mahi chased him.
Khushi watched them with admiration. She was reminded of past.
"Arnav give my cake back" Zoya shouted in threatening tone
"Which cake?" Arnav asked stuffing his mouth with her chocolate cake
Zoya ran to snatch her cake but Arnav was fast to know her act so he ran before.
"You monkey! I'll not leave you" Zoya shouted flashing in anger and running behind him
"First catch me kiddo" Arnav shouted back and finishing her cake
Both ran and fought until Dilshad interfered and stopped the two.
"Are you both kid? Stop it!" Dilshad stopped the two
"Phupi this Arnav ate my cake" Zoya said making face
"He ate his cake your is in kitchen safe" Dilshad said and Zoya face lit up she teased Arnav and ate her cake
"Will you both stop it" Zoya interfered and Arav and Mahi throw the pillow and stood obediently
Khushi came out of her thoughts hearing Zoya. A smile escaped from her lips and tear slipped from her eyes.
Rishab saw her and walked towards her. He placed his hand around her shoulder giving her support. She looked at him and smiled.
"See Rishu everything is same, same story just different characters" Khushi said softly watching Zoya, Arav and Mahi
"Mahi there's another cake in kitchen for you" Zoya looked at Mahi
"Really? Thank you so much mom you are best" Mahi hugged Zoya and stuck out her tongue teasing Arav who smiled lightly
"I wonder how you do it mom? I mean, to know this monkey is going to eat my cake and bake two cakes so to end the fight and all that. How you do it mom?" Mahi looked at Zoya amazed
Zoya smiled wistfully. She raised her head towards Khushi and others. All had same feelings on their faces. The past never leave a chance to peek in their lives. Moreover past was coming back in their children faces.
Mahi sat down to eat her cake and didn't notice the exchange of expressions between her elders. Arav was fast to see all the emotions unlike Mahi and Piya who busied themselves in eating. Sudden wave of feelings washed his face and his face lost all its colours. He looked away trying to control himself.
Arav sat to eat and to forget all he saw and realize.
"They are not totally different from us" Asad whispered to sad Zoya
Zoya looked at him with memories filled eyes.
"We did so much... so much to forget it all we left the place we live our whole life and came here, Dehradun, to start a new life and to forget the past but memories never leave us...never leave her..." Zoya looked towards Khushi who stood beside Rishab and Madhu
"Because we forget Zoya... we forget that these memories they aren't memory they are us...They made us and forgetting them is forgetting ourselves that is next to impossible" Asad replied softly
Zoya sighed. They walked towards Khushi, Rishab and Madhu. Giving each other a warm shoulder they sat with their children.
"Dad you know today a handsome guy joined our college" Piya spoke
Rishab chuckled as Madhu looked at Piya wide eyed.
"But he was little rude and arrogant type not that I mind but he was little aged to be my type" Piya ignored Madhu reaction and spoke to Rishab
Rishab enjoyed while Madhu looked on surprised and angered. Zoya Asad and Khushi were also keen to Piya story while Arav rolled his eyes in irritation.
"You know papa.." Piya turned towards Asad whom she called papa "..he looks somewhat like you"
"I'm rude and arrogant type?" Asad looked at Piya shocked, Zoya suppressed her smile
"No you are handsome and cool but he was rude even rude to principal" Piya replied
"You eavesdroped?" Arav looked at Piya wide eyed
"No I don't have to eavesdrop I have my sources" Piya giggled
"Kiddo you..." Arav was being protective but Piya jumped in
"C'mon bro am not planning to talk to him I'm thinking about his brother if he have any, you know" Piya shrugged
Madhu mouth remain opened while Risha, Khushi and AsYa enjoyed.
"Besides you should think about Mahi you know I smell rat" Piya giggled in secretive manner like hiding something
Now every eye turned to Mahi who looked at all with confusion.
"What did I do Miss terrible trouble" Mahi looked at Piya accusingly for blaming her for something she is unaware of
"Yeah what she did?" Arav spoke Asad and Zoya thoughts
"She talked to that arrogant handsome" Piya broke the news
"What?" Arav yelled almost
"I? When?" Mahi was confused, she looked at Arav and her parents scared
"Don't act so innocent Mahi now speak, near principal office when he came out..." Piya hinted her
Confusion soon transfered into recognition and then into anger.
"Oh so he is new student! I'll not leave that crazy" Mahi gritted
"What did he do Mahi?" Arav turned towards Mahi with concern
Piya rolled her eyes while Asad Zoya looked with concern.
"He did nothing guys he just opened door and this madam got hurt and arrogant Armaan Malik didn't apologised" Piya jumped in giving the details
"How much you know? You was there? Spying?" Mahi looked at Piya accusingly
"Not on you and neither on him I just happened to come across the happenings" Piya shrugged
"You aren't that innocent Piya" Madhu looked at Piya sternly
"I'm not small to be innocent mom you have to be smart" Piya winked
"Whatever it is I'm not leaving that arrogant Malik" Mahi gritted
"Mahira you don't have to trouble yourself for some stranger" Asad looked at Mahi
"Dad I can take care of myself" Mahi looked at Asad with assurance
Mahi stood up and walked away followed by Arav and later Piya too walked off.
"I don't understand these kids" Madhu mumbled
"They are grown up you guys should give them space" Khushi looked at Asad Zoya and Rishab Madhu
"But Khushi, these girls, they scare me" Madhu looked at her with worry
"Have you forgotten your time Madhu? That was years back and this is new generation they have better things than us moreover they have us too, we should give them freedom." Khushi assured her
"Khushi is right!" Zoya agreed
"And then they have their special brother too" Asad added looking at Khushi with smile
"Yeah Arav seems so protective about them and your son is way mature than our mad girls" Rishab looked at Khushi
Khushi smiled with pride.
"He got your and your's brother attributes" Khushi looked at Rishab and Asad softly
Silence prevailed. There was nothing to say but thousands of memories laughing and giggling.
Priya Azad urf Piya is Madhu and Rishab daughter
Mahira Azaad urf Mahi is Asad Zoya daughter
Arav is Khushi son
Thanks dear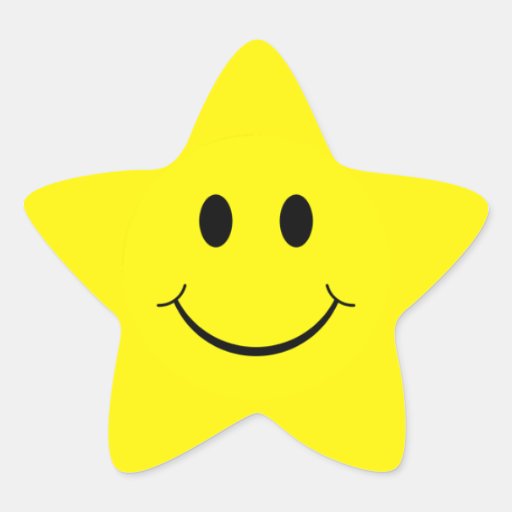 Feb 19, 2017
Chapter 4 (By Starmuski) (Thanked: 5 times)
Chapter 4
She narrowed her eyes as she looked around searching for someone.
Where's he, Mahi asked herself in mind. She scrunched her nose not really liking that he's not around.
Suddenly, her eyes fall on a guy standing with his back towards her. At that instant she knew it was him who she was searching. She smiled crookedly.
"Hey you junior" Mahi called
Armaan heared the voice. It was directed towards him. He knew that. He narrowed his eyes not understanding. He turned to looked at Mahi and everything falls at place.
So someone want revenge, he thought with a smile in his mind.
"Am not junior, am senior" Armaan replied with smirk
Mahi face fell. She cursed her fate for playing with her. She thought he was junior who just got admission. Now this was out of her mind.
Armaan enjoyed her expressions. He smiled and walked away.
Mahi stood there, anger of failure burning in her. She stomped her foot on floor in anger.
Piya chuckled watching her from far. She heared and saw it all. When Mahi said she has some work she knew it was related to Armaan so she followed her. She walked towards Mahi.
"Someone looks sad" Piya teased
"Sad! My foot! I will eat this man alive" Mahi started walking and Piya trailed behind
"Eww you'll eat him? Are you human?" Piya teased making face
"I didn't mean that" Mahi made disgusting face at her remarks
"Then what did you mean?" Piya asked
"Ughh you leave it" Mahi walked on other side irritated of Piya teasings
Piya giggled watching her going and walked from there.
Mahi was taking class when Armaan came there much to her shock.
"What's he doing here?" Mahi thought with confusion thinking he was senior
It was later in class when Mahi realized that Armaan was with her and was her class fellow. Mahi fumed in anger understanding his lie. Later when class ended she walked to him.
"You liar" Mahi gritted
"Liar?" Armaan gave her confused face
"You lied to me!" Mahi exclaimed
"I lied to you! Why will I do that?" Armaan stood in front of her
"You lied you are senior" Mahi pointed
"I never lied! You called me junior and I informed you am senior I never said am senior to you" Armaan replied smartly
Mahi shook her head in anger.
"You will pay for all this" Mahi pointed finger
Armaan smirked and Mahi walked off in anger. Armaan stood smiling.
"Human!" Armaan rolled his eyes
Mahi sat with anger. Arav looked at her silently. Piya was snirting seeing her.
"I'll not leave him" Mahi sweared
"If you want I can help you" Piya offered
Mahi looked at her annoyed.
"But I'm thinking to date his brother, if he have any and what if he stop his brother from being my friend just because I helped you. I can't take chance, you know" Piya said after a moment
"As if I need your help. And he don't have brother so will you stop ranting I'll date his brother" Mahi said annoyed
"How can you say he don't have brother?" Piya asked narrowing her eyes
"Because...Because I know...." she looked away
"Stop lying Mahi" Piya rolled her eyes "You know even if he don't have brother I can't help you because he is handsome and he didn't do anything meany" Piya said sheepishly
"I don't need your help, alright? I'm older to you so I can do my work, besides, if I can handle T then he's nothing" Mahi retorted
"T seems on leave didn't saw her" Arav interfered just to put a full stop on two's argument
"I dropped her on oily floor and she probably break her leg and hand so she's on leave" Piya giggled
"Misha uploaded the video you guys should watch it. It was fun" Piya added
Arav shook his head while Mahi laughed.
"She deserved that" Mahi commented
"You guys are unbelievable" Arav shook his head
"Why are you being so concern for her?" Piya asked with accusing look
"Why should I be concern for her?" Arav made face
"Don't call her please" Arav said quickly seeing Piya looking towards Misha and ready to call her "Go to her but don't call her here" Arav pleaded almost
"Why? She is so nice bro!" Piya complaint his disliking
"I don't find her that nice besides she get on my nerves" Arav exclaimed with frustration
"Fine!" Piya make face and walked to Misha
"She isn't that bad, really!" Mahi looked at Arav taking Misha side
"And Armaan isn't that bad really" Arav retorted
"Don't even take his name please" Mahi looked away annoyed
"And don't take her name please" Arav replied in same tone
"She is better than him" Mahi looked at him
"You should stop thinking about him... and her too" Arav rolled his eyes tired of the usual arguments
A clank as they cheer clinking their glass together.
"This place, Dehradun, it's perfect for us. City if mysteries!" He looked at her
She smiled impressively.
"Dehradun! I hope it's our last stop a place I think we can live for long time here" She calculated slowly
"It can't be our decision, Haseena" He sipped from his glass
"But we can hope Chand" Haseena Raichand looked at Chand Raichand with hopeful smile
A boy watched them from upstairs. He heared their talks and became thoughtful.
"Dehradun, city of mystery!" He said in mind "It's my last hope and last chance. Only this place can testify the reality, it is here where everything will change, I just wish it doesn't disappoint me, I just Hope" He was hopeful and sad, it was his last chance, his last hope, or else destruction was fate. Change was on its way.
Zoya took some files from side shelf and eyed Asad who sat working on table.
"I heared some new industrialist have settled here" Zoya said sitting on chair in front of Asad
Asad raised his head from laptop. He leaned on chair and moved his focus to her.
"Yeah one is young in his teens Armaan Malik. He is studying in Mount College only and is working too. He reminds me of our teen days" Asad smiled lightly
"So like us eh?" Zoya smiled "wait is he the same Armaan Malik our Mahira was getting angry on? About whom's brother, Priya was fancying?" Zoya asked remembering their lunch conversation
Asad chuckled : "Yeah same one! But sadly he don't have brother or any family. An orphan but very smart, intelligent and shrewd. That's also the reason he reminds me of us" Asad looked at Zoya
Zoya became thoughtful.
"Mahira should keep distance from. He shouldn't come near to her" Zoya said looking at Asad
"She can handle him well and I don't think she will try to go near some rude person" Asad chuckled
"You was also rude in start but see us now" Zoya pointed towards their past
"It's not bad then" Asad replied with smile
"Whatever it is good or bad I know love is inevitable but we should keep her away from him" Zoya stood up
"You can't stop her you know she is an independent youth" Asad said standing with her
"I don't understand why you fathers are so irresponsible for your daughters" Zoya rolled her eyes
"Because we trust our daughters more than you mothers" Asad smiled hugging her
"It's not the matter of trust but motherly instincts." Zoya rolled her eyes "anyways we were talking about new industrialist" Zoya thought to left the topic of daughters and walked towards file shelf and start shuffling through different files
"Yeah the other is complete family of a son, father and mother, Raichands" Asad informed turning his attention to work
"Do you think they are rivals or competition?" Zoya raised her eyebrow from a file and looked at him
"Well the two are in each other's competition and have some rivalry we can have rivalry or partnership, can't say anything" Asad shrugged and walked towards window
No one said anything after that. Asad opened window letting the cool breeze fanning their faces. Asad stood with distant gaze. Zoya noticed his change of behaviour.
"Are you afraid of them?" Zoya joked
"Not of them Zoya but coming future" Asad replied without looking at her
"What do you mean?" Zoya asked serious now
"Things are going to change. I can feel the wind changing" Asad replied solemnly
"Is it bad?" Zoya asked worried
"Bad or good or both only time will decide but the wind is turning its path. I can feel the change" Asad replied gazing far
Zoya became silent. She thought seriously and hoped nothing goes wrong.
Khushi closed the file and sighing leaned on chair. She was deep in thoughts.
Madhu entered in her cabin. She was confused to see her lost somewhere.
"Where are you lost Khushi? Is everything fine?" Madhu asked sitting beside her on chair
Khushi sat straight and looked at her.
"Nothing was just thinking about Arav" Khushi replied
"Arav?" Madhu looked at her confused
Khushi stood up. Her mind wandering somewhere far.
"You know him na Madhu he just seems all fine but I know he is not. I tried to do everything for him but Arnav absence... it left a huge impact on him" Khushi said with gloominess
Madhu looked down hearing that. She was well aware of Arav behaviour in fact they all were but there is nothing they can do about it.
"Khushi you have nurtured him so well that it doesn't matter.... It doesn't matter what he thinks and he is quite happy they all are just like siblings, just like we were and we are" Madhu said placing a comforting hand on her shoulder
"Even then Madhu, it hurts" Khushi said softly
"Khushi... the less you think about it the more it's better... for you and him too. You know there isn't anything what you are thinking it's just that Arav can't see you so sad he is really a nice son" Madhu smiled
"Maybe...You are right..." Khushi agreed sighing
"Now chill or else the three man in your life will eat me alive if they came to know about you being sad in my presence" Madhu said with smile pointing towards Asad, Arav and Rishab
Khushi chuckled.
"They are not that bad" Khushi said
"I know, after all they are so much to me too" Madhu said with pride
"Sure sure madam" Khushi giggled
Madhu smiled with her.
,,,,,,
Thanks Angel13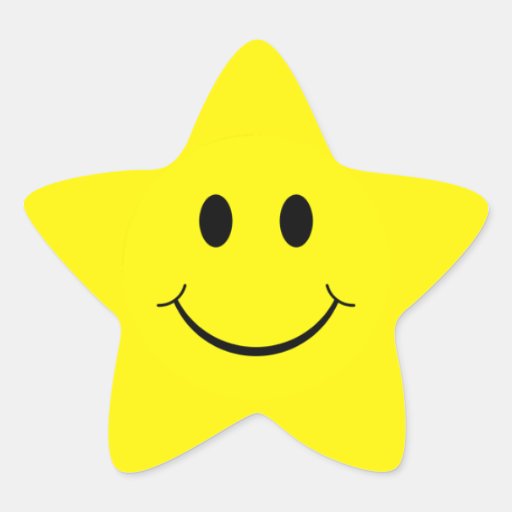 Mar 29, 2017
Chapter 5 (By Starmuski) (Thanked: 3 times)
Chapter 5 - whisper of night
There was thin layer of fog, sky could be clearly seen, little gleaming stars and moon was clearly visible. Wind passed over the trees, making them shiver under its chilling effect.
She watched the moon, a light smile lingering on her face as she gaze the moon, sitting in the garden of her home. She was sitting in her night dress.
"You are so pretty." She talked to moon "I too want someone like you. I wonder when will I find him?" She sighed with a hopeful smile
"Mom and Dad, they are so perfect. I want a relationship like them, too. Armaan was okay but you know he doesn't match me. Though, Mahi can chose him. I won't mind" she giggled on her own stupid thoughts. Stupid, because she saw no sort of attraction between Armaan and Mahira so it wasn't sort of possible of two being together but then, thinking about impossible, it is so of her.
"That stupid doesn't even have brother." Piya scrunched her nose looking at moon talking about Armaan
"Anyways" she shrugged "my Prince charming doesn't need to be someone's brother. He will be different, different than the knight in shining armor about whom every girl dreams, he will be my supporter rather than my protector. I don't mind protection but over protection is sucking. What do you think?" Her eyes shined up as she watched moon like it would answer her question
Moon shined brightly, brightening the smile on Piya face.
"I knew you would agree with me, always. I'm never wrong" she winked and then laughed at her own stupidity
She shivered as cool breeze blow, freezing her body.
"I think it's time to go" Piya rubbed her hands so to get some warm and stood up
She glanced the moon for one last time, with a smile, before walking inside her home.
His grey eyes filled with sadness, linger over the moon as he stood by the window. The curtains were flying with wind.
No words came out of his mouth, just silence and tranquility surrounding him. He was absorbing, moon, just to calm his bursting head with the peace of night.
Peace of Night! His lips curved into a loopsided smile as he thought about it. There wasn't anything peaceful about night, no, nothing. Nothing about night was peaceful. Maybe for humans it was. But truly, night was most sinister of anything. It is the worst time of all when all the evils smirk and and laugh freely. It is the time of evils not of angels!
Anyways, it wasn't time to think about the darkness that linger in night, Abhay Raichand had to think about something more important.
His purpose!
The reason he came here, in Dehradun.
The small thing pierced into the wall and the smile crept on his face. He smirked and watched the small dark hole, amused of what he did. He straightened his bended form and forward leg that he had posed sometime back for his small play.
Armaan sat on rocking chair facing the open widow. His eyes scanning the outside atmosphere, sitting in his bedroom, and he took the glass from the side table not averting his gaze from the sky outside gleaming with stars.
"Nice weather!" He commented, amused, as he relish his drink
Armaan mind went back to the college. He couldn't shook off the face of Mahi from his mind. Her lower eyelashes when he first saw her. She was looking as the most beautiful thing he ever saw and surprisingly, even after all her anger directed towards him, she didn't get on his nerves.
"Humans!" He approached rationally to his thoughts and feelings towards Mahi "they can amuse, sometime"
"Not every human is bad" the words came out before he himself knew, there was a smile on his face that suddenly disappeared.
His eyes turned dark and his face hardened. A ghost of memory, from the unforgotten past, came back rushing in his mind before he could stop it.
"You should understand, not everyone is bad, you just can't hate them all" the voice was desperate and worried while he was standing with agony and rudeness not caring for what other was saying.
"You should know I hate you all, more than I hate anything. So you should better take care of yourself than thinking about anyone else." He had replied to him in answer and had turned his back to him, despite of all the shouting and desperate efforts from other side he had walked away.
He threw away the glass in his hand, letting the liquor sprawl on floor, anger was bubbling in him. He walked towards window and watched the moon with his darkened eyes.
"They can't stop me and I'll show them what I am. They will pay for everything they did." He gritted watching the moon with anger
The book had purple cover with small white flowers painted on sides. The intoxicant aroma of coffee was filling around. Pencil spun in her hand as she sat on her bed with the purple cover book. She moved the pencil on blank pages.
Something is wrong.
I don't know what's wrong with me. Things are going strange and I'm completely clueless about it. It's like I know something is wrong but I don't know what. It is true too. Something is actually wrong and I don't know what.
Armaan Malik! He is playing with my mind. I know he is. Things never went the way they are going. I never failed in any of my attempts to teach people lessons but now I'm failing almost two times or is it third? Never mind. The truth is am not able to teach that arrogant lesson.
I won't give excuses on why I'm failing. I know that's useless but one thing is troubling me. I don't know what happen to me when I'm near Armaan something goes terribly wrong and I can't take hold of it. Either he is too smart or there's something else of him. But then I have taught lessons to smarties too then why am not able to smack the head of this one. He is becoming a challenging player.
I feel am missing something. Something is going to happen......
Mahira looked at her thin elegant writing. She was thinking what to write next but nothing was coming in her mind. Her mind was in choas it always was when it came about Armaan. Frustrated, she closed her diary and took her coffee from side table.
In the back of her mind, Armaan face lingered as she sipped her coffee with cool breeze, coming from window, fanning her face.
Madhu leaned on railing of terrace, watching the moon and letting the cool breeze to reach her soul and calm her heart.
She was too lost in observing the serene environment that she scarcely realized Rishab stepping on terrace.
Rishab stopped at some distance from her, watching her smiling, serene face.
A white glow of her luminescent skin as moon shovers it's beautiful white rays on her, she seems no less than an angel. And Rishab found himself drawing towards her.
Pair of hand circled round her from behind but she wasn't surprised or startled she knew who it could be. Rishab! Her dear husband! And the smile widened on her face.
"You look beautiful" he said huskily placing his chin on her shoulder
Crimson red hotness crept on her cheeks. She didn't mind but enjoyed him standing close to her.
He turned her towards him. He kneeled on his one knee and forward his hand.
"Can I spend this beautiful night with the most beautiful girl in the world?" Rishab asked
Rishab face beamed under the moonlight. Madhu smiled seeing him.
"What about my husband?" Madhu asked suppressing her smile
"Umm...let's Just push him from this terrace we'll look for him tomorrow" Rishab shrugged with light smile
Madhu laughed. Rishab smiled intently.
"And what about wife?" Madhu asked, rolling hair strands in her fingers
"Let her be with her husband" Rishab replied
Madhu shook her head, smiling. She gave her hand in his.
"Ok then" Madhu smiled
Rishab grinned. They stood with moon shining between them. A magical moment.
The light from the screen was flickering on his face. He was sitting on the edge of bed, engrossed in his laptop, completely unaware of her gaze on him. It was dark in room but she could see him through the light of his laptop screen.
Zoya groaned, frustrated at her husband for working late at night.
Asad looked on shocked as his laptop was shut off. He looked at his side and saw Zoya looking at him with controlled yet somewhere angry expressions.
Zoya encircled her hands around his shoulder and placed her head on his shoulder. She closed her eyes. Her expressions softened.
"What happened?" Asad asked, smiling softly
"Can't I spend time with my husband?" Zoya asked, frowning.
"That's a pleasant surprise" Asad said, amused
"Am serious" Zoya said
Zoya smacked him on shoulder.
"Ow... I was serious too" Asad said touching his shoulder
"I know how much" Zoya rolled her eyes
"Fine... but it's surprising truly. I mean you and wanting to be with me..." Asad trailed off
Zoya raised her head from his shoulder and looked at him narrowing her eyes.
"You are my husband, Asad" Zoya said
Asad smiled. He took his laptop from his lap and placed it on side table then he turned towards her. He placed his hand around her shoulder and looked in her eyes.
"And you are my loving wife" Asad said huskily
They looked into each other eyes. Wind blew between them, giggling like a child happy with their parents.
Her head was leaned on headboard. Her eyes lingered on the picture in her hand and her fingers tracing his face trying to feel his skin against her soft fingers.
"No not like this" Arnav whined
Zoya watched him irritated and annoyed. She slumped her shoulders.
"Arnav will you stop your tantrums? Let me take your picture" Zoya shouted
"Wait a minute, kiddo" Arnav glanced her
Arnav looked at Khushi who was standing helplessly. She was sandwiched between her husband and friend. Arnav came closer to her.
"Khushi" he called, huskily
Khushi heart skipped a beat. She looked in his ocean blue eyes. She forgot all her irritation and lost herself in his ocean blue eyes.
He hold her hand and turned her towards him. They looked into each other eyes.
Flash of light and Khushi came out of her trance.
"How was it?" Arnav asked looking at Zoya
Khushi had her head dropped. She didn't dared to look up. She felt the hotness in her cheeks.
"Perfect" she heared Zoya reply. she must be grinning, Khushi mused.
"Mom"
Khushi jerked from past. She wiped her tears, quickly. She placed the photo frame on side table and tried to composed herself.
Arav narrowed his eyes as he entered his mother room. He saw her putting something hastily. He saw her hiding her face. He walked towards her, slowly.
"Mom" he called again
"Y..yes" Khushi forced a smile
His eyes widened. The moist eyes and damped cheeks of his mother told him everything. He flashed in anger.
"Mom" his voice little high than before
Khushi realized he got to know everything. She closed her eyes, gulping.
"Why are you hurting yourself?" Arav asked
"I'm not" Khushi looked at him
Arav sat beside her. He holded her hand.
"Mom why are you troubling yourself for that man? Don't do this" Arav said in pleading tone
"He is your father, Arav" Khushi said touching his cheeks
Arav looked away. Disgust and anger flashed on his face. He gritted his teeth trying to control himself.
"He was..... and he never loved me, mom. He never loved us. He left us. Get over him, mom" Arav gritted
"Don't say like this Arav. He is your father" Khushi insisted
"Then why isn't he with us?" Arav looked at her angrily
Khushi looked down. She had no answer.
"I..I..." Khushi opened her mouth but closed it again, her throat dried.
"You don't know right? You don't have answers. He was coward. He didn't trust your love to overcome the truth of his father. He was wrong" Arav said
"Arav please...." Khushi pleaded not to talk about Arnav like that
Arav sighed.
"Don't plead me, mom. I hate him for what he did to you and I will always. You should forget him." Arav stood up
Khushi watched him going. Her heart was twisting in pain but she closed her eyes welcoming the past.
Khushi snuggled in Arnav's arm. They were wrapped by blanket. They were in Paris for their honeymoon.
"Arnav" Khushi called
"Hmm" Arnav replied stroking her hair
"Our son will be like you, no?" Khushi looked at him from his arms
Arnav frowned.
"Son? No! It will be a daughter. My daughter, my little Khushi" Arnav caressed her cheeks
"What the...." Khushi looked at him wide eyed
"You can't say like that" Khushi fumed
"I can say that. No son, a daughter" Arnav said proudly
"Our son will hate you for that" Khushi said desperately
"Let him. He will be your son my child will be daughter" Arnav shrugged his shoulders
"Haww" Khushi looked at him shocked
"Why did you said that on that day?" Khushi whispered with tears in her eyes
"You shouldn't have said it. Look, what have you done" Khushi said
"He hates you" Khushi closed her eyes letting the tears fall from her eyes
"Protect him. Protect him, Khushi. Save yourself and...." A broken whisper far from a soul flowed in air
Khushi opened her eyes with jerk and sat straight. She felt the sweats trickling down her forehead. She wiped them.
"What was that?" Khushi whispered "What's wrong? Is something going to happen?"
Khushi chest tightened, her heart twisted and a chill ran down her spine
thanks angel 13 and riya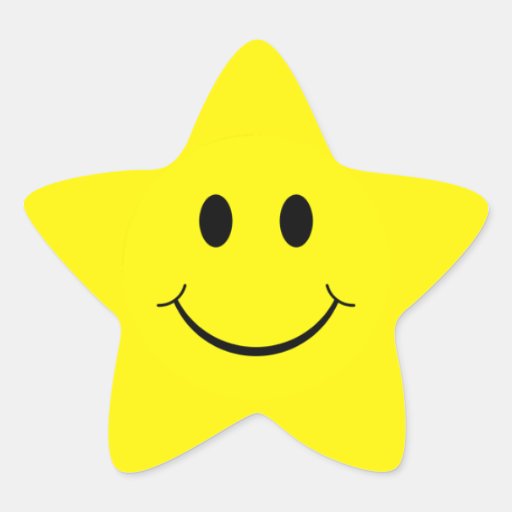 Mar 29, 2017
Chapter 6 (By Starmuski) (Thanked: 4 times)
Chapter 6
Zoya elbowed Asad and gestured towards Khushi. They turned their head towards Rishab and Madhu who seemed confused and lost too.
Arav was unaware of the silent gestures between them. He was looking at his plate and was trying to looked serious about breakfast than anything else.
Piya and Mahi were feeling too lazy to look around and observe the situation. They were just trying to finish their breakfast somehow.
Khushi, the centre of attraction of AsYa and RishBala, was lost. She was in some other world. Spoon was sleeping in her hands and her gaze was resting on plate but was far from it. She was thinking about last night. She wasn't able to shook off the uneasiness and couldn't sleep peacefully.
Silence was intact at it's place. No one dared to kill the sweet, killing silence. After having their breakfast Mahi, Piya and Arav left for their college.
Asad Zoya and Rishab Madhu stood up from their places, sighing.
"Khushi" Asad called
Khushi was preoccupied and his voice couldn't cross her thoughts to reach her ears.
Asad eyed Zoya and Rishab. He walked towards Khushi and shook her out of her thoughts breaking her trance.
"Huh?" Khushi looked at them startled and confused
She saw the confused and worried faces and somewhat realized that noticed her lost of attention throughout the breakfast. She looked around for kids and saw them gone. She was embarrassed to realize how lost she was. She looked down.
"I'm sorry" She said in a mere whisper
Madhu sighed and shook her head helplessly. She thought Khushi was worried about Arav again. She sat on the near chair.
"Khushi are you again worried about Arav?" Madhu asked softly
Zoya looked at them scrutinizingly. Rishab and Asad exchanged glances.
Khushi shook her head. She looked at all of them, one by one. She was confused. Should she tell them, she questioned herself.
"You can tell us, Khushi" Zoya said
Khushi looked at Zoya, startled. She wasn't surprise that Zoya knew what she was thinking, you don't have to be a mind reader to know that, it was written all on her face and Khushi knew that but she was surprised that Zoya realized there was something else about which Khushi wasn't sure whether they would believe or not.
"Yesterday..... Yesterday night....." Khushi hesitated
She looked at them. They were all ears to her, keen to know the problem and ready to solve it. She sighed.
"I think.... Yesterday night he talked with me" Khushi completed, she hung her head
Asad, Zoya, Rishab and Madhu were surprised. They gasped. They would've called it Khushi hallucination but they couldn't because they could see on her face clearly that there was something else that too serious. But for now they had to encourage her.
"And?" Rishab asked calmly
Khushi looked at Rishab. She felt relief. Because if Rishab had believed her then everyone else believe her too.
"I don't know what was it. It was like a whisper in my mind in his voice. It was, a warning....." Khushi voice died
"Warning!" Asad narrowed his eyes, Zoya looked at him remembering their talk in office
Khushi nodded.
"A warning. It said I should protect him and save myself. Him I think Arav. He was going to say something else too like telling me about the danger or something but the voice stopped abruptly" Khushi informed
"Zoya" Zoya looked at Asad as she heared his voice in her head
"She shouldn't stress this much. Divert her mind, we'll look for it later"
Zoya nodded.
"Khushi, it's okay. I think you are stressing yourself. I mean we trust you. I'm sure you heared it but it's not important that the warning is true. Maybe you are worrying about Arav from quite a time that's why you are hearing such stuff. Demonio is dead and there is no one other to harm. Dark world was finished that day. " Zoya said softly, holding Khushi hand and looking in her eyes
"But it was him" Khushi insisted
"Yes him! How will he know, Khushi? Or maybe Arnav was telling you to concentrate on his son and yourself. Maybe he is worried out there for you and he want you to stop crying over past and start to live with Arav and that he wants to tell you he is always watching you" Zoya said, looking at Khushi with hope
Khushi became thoughtful. She looked at Asad, Madhu and Rishab.
"Maybe you are right. He is with us" Khushi agreed
Something in her twisted. It was like accepting Arnav was dead but that wasn't possible. She shook her head. She shouldn't think that, not right now. It was not true.
"It has been so long since we spend time with each other. Let's have some get together today." Zoya said with a glint in her eyes
"Nice idea! Let's just bunk office today just like college days" Madhu grinned
"We don't have to bunk office, Madhu. Office is our territory not of teachers" Rishab replied
"But it's fun to think we are bunking, Rishab. Though you won't understand because you don't even know what fun is" Madhu retorted back
Rishab looked at her wide eyed.
"Really? Then let me show you what real fun is" Rishab pulled her in his arms
Madhu gasped. She saw others giggling from the corner of her eyes.
"Rishab, everyone is watching us" Madhu whispered
"So what? I'm showing my wife what fun is" Rishab shrugged holding her close
"Time out, guys. It's not your room." Khushi said
She stood up, smiling at the two.
Rishab left Madhu quickly and dropped his head. He scratched the back of his head. Madhu stood embarrassed and blushing.
Asad Zoya and Khushi laughed out loud watching the two as they stood like obedient students waiting for the wrath of their teacher.
"Let's go in hall" Khushi said between the laughter
"You will pay for this" Madhu whispered to Rishab, angrily, as they walked in hall
"Don't force me to do it, again" Rishab showed teeth
Madhu turned red. She looked away cursing him under her breath. Rishab chuckled watching her from the corner of her eyes.
Sky is clear. But there's a black streak that is changing colour. It is turning yellow. Something is going to happen.
Misha looked at Piya, sulking. She was holding her head and was making faces.
"Piya, there's nothing on sky" Misha said, sighing.
"Hush!" Piya replied, her gaze struck at sky.
"something bad is going to happen and then something good." Piya said in trance
"Piya, there's no black steak turning yellow so nothing is going to happen" Misha rolled her eyes
"You can't see it, Misha, but I can. Something bad will happen and then everything will be good" Piya told happily
"If it was true you won't have been so happy" Misha rolled her eyes
"I am happy because it will be fun." Piya said with a glint in her eyes
"I don't believe you" Misha sipped coffee
"Why you are scared?" Piya raised her eyebrow
"No! But you have surely lost your mind" Misha snapped
Misha saw Piya was upset at her remark. She thought to make up for it but suddenly she saw the sparkle returning in her eyes.
"Misha don't you want to know what bad thing will happen?" Piya winked
Misha sighed. For her, Piya was talking rubbish she was behaving like those money wanting psychics. She knew Piya behaves strange sometimes but today it was completely strange.
"Death!"
Misha was startled. She looked at Piya who was looking at her.
"There will be a death. Black streak means death and becoming yellow means there will be rebirth" Piya said, grinning
Misha watched her wide eyed. She shook her head.
"Is it fun for you?" Misha asked
"It is! See na so romantic, first death and then rebirth you don't have that fate all the time" Piya said taking her coffee from the table
"I'm sure now, you have lost your mind. I don't want to lose mine so am leaving, bye" Misha said
Piya suppressed her smile as she saw Misha rushing away. She laughed when she saw Misha was completely gone.
Piya looked up at sky. She grinned.
"She didn't believe me." Piya sighed, looking at sky "Who cares, anyway, you know what I was talking, right?" Piya winked and averted her gaze from sky to see the students gaping at her she shrugged and walked from there.
Anger, that was always on his nose, was reaching to its peak. He glanced at her gawking face and fisted his hands. His eyes were darkening. All his attempts to control himself and not to create a scene went in vain as she stood in front of her stopping his way.
"Hey handsome" T blinked her eyelashes to lure him
Armaan didn't replied instead he looked away that clearly indicated that he wasn't interested.
"You must be new, right? I didn't saw you before, you see I know everyone here" T said moving closer to him, seductively
"But I know you too well. It's just that you was busy with another guy" Armaan snapped
T faked a smile. She felt it insulting but didn't budge.
"Oh, I don't go to boys it's just that they come to me. But you.... You seems different" T said
"But you are not different. A girl who throws herself on rich boys" Armaan replied, his voice devoid of any type of softness
"We both can make nice pair" T moved her fingers on his chest but he holded it, rudely and tightly, and threw it away
"You are being rude" T snickered
"Of course I am. You know why? because I know what type of behaviour your types deserves" Armaan replied icily and walked from there rudely
T was humiliated. She was angry.
"So the **** got her dose" Piya laughed at T on her face
"I didn't do anything. He was being rude okay" T said gathering her tattered confidence and respect
"Oh yes! What a rude guy! He ditched T." Piya faked sympathy
"By the way, Mahi isn't he the same guy who bumped into you? He wasn't that rude to you in fact he behaved so sweetly that time" Piya talked to Mahi giving T teasing glances
T saw everyone laughing at her. She realized her plan failed badly. She looked at Piya, fuming. If she wasn't around telling Armaan sweetness to her sister than probably her lies would've done their magic. She shook her head in anger.
"You will pay for this, Priya Azaad" T gritted and walked from there hurriedly
Piya scrunched her nose and looked at Mahi.
"She sounded poison taking my sweet name." Piya sighed dramatically
"Drama queen!" Mahi rolled her eyes
"Ice princess" Piya retorted back
Mahi sighed giving up.
"Let's go" Mahi said
"You can say that little sweetly" Piya replied following her
Mahi didn't reply. She was thinking about Armaan. The way he behaved with T and then Piya remarks after that.
Rishab, Madhu, Zoya, Asad and Khushi settled in hall. Khushi had an idea in her mind. She smiled thinking about it.
"So you four, you will do as I will say" Khushi said pointing towards four
They exchanged glances.
"What are you planning Khushi?" Rishab asked, gulping sensing something that he may not
"Don't worry Rishu am not planning to kill you" Khushi replied, giggling.
"That would've sound better than what you might be thinking" Rishab replied
A sigh escaped his mouth as he saw Khushi narrowed eyes and annoyed face. He was sure she wasn't liking what he was saying but he had an idea that what she would say would not be liked by him either.
Khushi choosed to ignore Rishab and turned her gaze to others who were giggling and chuckling at Rishab's sulken face. A smile lit on her own face.
"So my idea is that I will tell you guys to do something romantic..." Khushi let the sentence incomplete so to check on their reaction
She noticed widened eyes. There was everything in them except happiness or embarrassment. They had probably realized something was fishy. Her gaze fall on her lap as she played with her fingers, after collecting the courage in her she looked back at their now curious eyes.
".....And I will imagine myself with Arnav in you guys" Khushi let the words float out in air
Khushi tried to read their eyes or facial expressions but everything was blank probably they weren't expecting this or maybe something in them was triggered. Her eyes dropped. Maybe they will never agree, she thought.
Asad cleared his throat, looking at Khushi lowered face. Khushi looked at him. Her face lit up as she saw the light smile spreading on Asad face.
"What we have to do?" Asad asked
Rishab looked at Asad shocked. He looked at Khushi beaming face and sighed. Madhu placed a supporting hand on his shoulder. He touched her hand without looking at her, overcoming the pain of past.
"You...." Khushi thought for sometime "dance! Yes you have to dance with, Zoya. I never danced with Arnav" Khushi said
"O miss lost case! You danced with him umpteenth time" Zoya rolled her eyes
"So what? It has been lot of time to it" Khushi grinned
"Or if you want then kiss is also a better option" Khushi said after a moment
Zoya eyes widened. She looked at Khushi as if Khushi had lost her mind.
"No, dance is fine. You can imagine your Arnav kissing you in your bedroom" Zoya said
Khushi made face but then smiled. Rishab and Madhu shook their head smiling.
Asad chuckled. He held his arm out. Zoya sighed and stood up with him.
Asad held her from waist and she placed her hands on his shoulder. Dancing in front of others was somewhat shying for Zoya but when she looked in Asad eyes she forgot where she was and just kept on looking in her eyes. They were dancing smoothly like floating in air, looking beautiful together.
Khushi smiled watching them. She closed her eyes letting her illusion to take over her. Arnav slid beside her. She opened her eyes feeling his presence beside her.
"Can I dance with you, beautiful lady?" His voice husky that made her heart skip its beats
She stood with him letting him held her close to him. She could feel his hand on her waist and other hand caressing her cheeks. As he twirled her around, he kissed her on cheeks making her feel the butterfly in her stomach after a lot of time. The glow in his face made her yearn to look at him again and again.
She parted her lips to say something to him but he disappeared. She looked around to find him but found herself sitting on couch and Asad Zoya sitting back after their dance, she blushed as she realized it was her illusion but so beautiful and loving that she wanted to see it again and again. It felt.. so real.
Asad passed a smile to Zoya who sat blushing. He held her hand making her bit her lower lip. She looked at him, seeing his smile she herself smiled at him.
"Okay love birds that was awesome" Khushi grinned
Zoya averted her gaze from Asad and smiled nervously. A smile appeared on Asad face as he watched Zoya nervousness.
"Now Rishab and Madhu turn" Khushi looked at them mischievously
Madhu gulped thinking what Khushi is planning while Rishab was sitting carelessly.
"Rishab you have to propose Madhu and Madhu you will give hard time to him, okay?" Khushi said
Madhu face lit up as she thought about it, she looked at Rishab and smiled sweetly.
Her eyes lit up and her face glowed.She turned and ran to him.
"Arav" Piya called happily, her voice beaming
Arav turned to her. He raised his eyebrow surprised at her excitement. He walked to her.
"What happened kiddo? So much happy huh?" Arav asked with smile
"Guess what bro there's going to be racing in our college!" Piya told excitedly
She breathed and fancied it but smile on Arav face vanished that she didn't noticed.
"Priya, you aren't going to take part in it!" Arav said in ordering tone
Piya smile vanished. She knew how serious Arav was that's why he called her Priya instead of kiddo or Piya but she didn't cared she wanted to take part in racing.
"Why?" She managed to ask with sinkinf heart
"Because you can't" Arav eyes were speaking thousands of explanations that Piya read easily
"But I want to.." Piya said slowly
"But you will not!" Arav ordered
"Fine!" Piya shouted, angrily
"I hate you" she gritted and left from there
Arav sighed watching her going. He knew how disappointed she was but he can't do anything about it. They have to be careful, they can't do the mistake of taking part in racing.
T was watching all the discussion between bro sis duo and it gave her idea. It was her opportunity to avenge.
"She wants to race? Let me show her what real race is..." T smirked
Rishab bend on his knee and extend his arm. He looked at Madhu who stood in front of him.
"Madhu... you are the most beautiful girl I ever saw, I can't take you out of my mind, I don't know when but you have started to live in my heart. I'm deeply and madly in love with you I want to be your romeo my juliet!" Rishab said in somewhat funny way
"No!" Madhu replied sternly
"Why?" Rishab face fell
"Romeo killed juliet, she has to kill herself for him, so I can't be your juliet neither you will be my Romeo and you stupid I'm tired of seeing same old way to propose just go on one knee and ask do you love me so yuck" Madhu replied
Rishab jaws dropped, he looked at Madhu shocked. She wasn't just acting but was saying genuinely and was challenging him to do something different for her.
"Then what should I do?" He asked not just her but himself too
"That's your problem not mine" Madhu replied wryly
Rishab felt helpless, he saw others giggling from periphery of his eyes. It was coming on his ego, now, he had to do something.
"You know Romeo... Romeo died for juliet without thinking anything but I love you so much that I'll let you hold the knife so you can kill me if you want and I'll not even let anyone blame you for it, I promise" Rishab said looking in her eyes
Madhu was startled for a moment. She lost herself in his eyes. Her tongue tied as she observed his words.
"Why? You will become ghost and and shout I didn't kill you?" Madhu asked, composing herself
"No" Rishab looked in her eyes and held her hands
"I'll hold the knife where you was holding so no one will get your fingerprint on it and I'll left the letter removing your name on my dea..." Rishab silenced as Madhu placed her finger on his lip
The intensity in their eyes, it could be felt by Asad Zoya and Khushi. Khushi smile vanished as she looked at two.
"I'll let you kill me..." words echoed in Khushi ears and something in her shouted at her she started to feel breathless
___________________________________________
I hope you guys will like this. I'll wait for your guys views.
Thanks, Asshi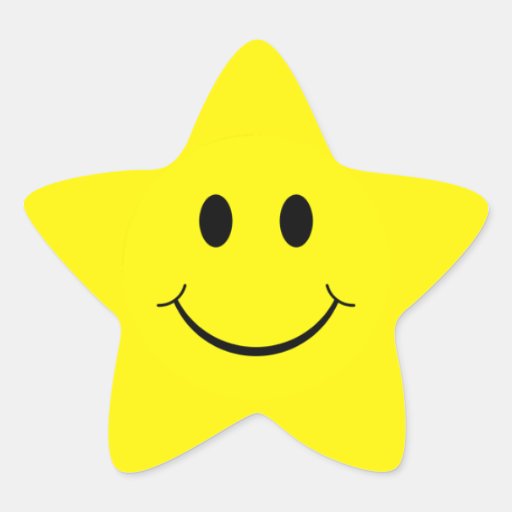 Jun 15, 2017
Chapter 7 - Race.. of life (By Starmuski) (Thanked: 7 times)
Chapter 7 - Race... of life
Different bikes stood in line, road was marked and people were cheering.
Her eyes sparkled as she watched the arrangement, enthralled. She shouted and whistled with enthusiasm. Piya was extremely happy though a part of her wanted to participate but she knew she can't and she had to understand it.
Misha was amazed by Piya excitement.
"You know I too like bike racing I'm thinking to participate what do you say?" Misha looked at Piya
"Yeah why not?" Piya flashed a smile
"Then let's go" Misha held her hand
"Where?" Piya narrowed her eyes
"Don't you want to participate?" Misha rolled her eyes and crossed her arms
"I? No, No I'm not participating" Piya looked away, she felt bad
"Why!?" Misha was shocked "Don't you like racing?"
"I do! But I can't" Piya replied
"But...." Misha tried to argue
"I said na no! Why are you forcing me, Misha? You just go!" Piya looked away angrily she felt like someone was rubbing salt into her wounds
"Fine, jerk!" Misha walked away
Piya watched her going and sighed. She looked up at sky and something caught her eyes. She narrowed her eyes.
Misha was walking in college when she bumped into someone. She felt anger bubbling inside her and was ready to blast when she looked at the person.
"You are such a blind, can't you see a girl?" Misha asked
"Who's girl here?" Arav rolled his eyes and said wryly
"Oh born blind eh? I'm sorry I don't have time to waste on you but yes if you want I can get an appointment for you from a a great psychiatrist" Misha retorted
"You know what, you just stay away from me or else you'll pay hard" Arav pointed his index finger, dangerously, his jaw set and eyes hard
"Whom are you showing finger? I'm not afraid of you, you bloody jackass" Misha threw his finger away and started to walk away
Misha didn't even realize what happened and in a flash of second she found herself pinned to wall and Arav hands pressing on her shoulders. She looked at him and saw his hard face. She never saw Arav so angry ever before and it made her breathless.
"Don't mess with me! I never said anything to you just because you are my sister friend and she won't like but stay away from me. Next time don't even try to play with me, I won't tolerate" Arav gritted and left her with jerk
Misha touched her shoulders and saw the marks on her creamy white skin. She watched him going with shock. It took her sometime to digest what happened. Soon, she felt the anger in her rising.
"You moron! I'm not scared of you and next time you will pay for this" Misha shouted
Arav didn't turned or show any response but Misha knew he heared her and ignored her. She was confused on his behavior.
"Maybe he is like this and that's why.... everyone keep distance from him even T! But why is he like this?" Misha questioned herself
Arav walked in canteen. He was looking dangerous. Mahi observed him as he sat.
" who was the poor victim?" Mahi asked indicating his anger
"That girl...." Arav gritted
"Misha?" Mahi asked
Arav looked away, not wanting to reply. Mahi gasped knowing his answer.
"I hope she is fine. Was Piya around?" Mahi asked
"No" Arav replied
Mahi closed her eyes and shook her head.
"I really hope she is fine." Mahi muttered under her breath
"I didn't eat her, Mahi" Arav rolled his eyes
"You wouldn't have done anything less" Miahi retorted
"I just warned her" Arav said desperately trying to prove himself blameless
"She isn't a bad girl, Arav. Moreover, she is Piya friend. You can't be jerk to her" Mahi said
Arav didn't said anything but Mahi saw his slumped shoulders and smiled. He was calm now.
Piya was enjoying, she scarcely noticed T coming and standing beside her but T watched her from the corner of her eyes. She had an evil plan in her mind.
"Poor Priya Azaad!" T laughed with venom
Piya frowned as she heared her. She turned to her and saw her talking to her friends.
"I thought she would take part but she didn't even Misha is taking part but look at her she is just standing and cheering" T said
Piya tried to ignore her words but failed miserably. She wanted to hear what she was saying.
"You know what I think? I think she can't race. I mean all her talks that she can speed car, well is just a lie. She must be afraid of racing that's why she isn't taking part" T tried to infuriate Piya
Piya gritted hearing it. She thought to answer hee back but kept herself in control. It wasn't a right time, she reminded herself.
"Oh Piya, you here" T turned to Piya
Piya glared her but didn't said anything.
"What a surprise? Great Priya Azaad, heared my talks and didn't reply!" T exclaimed
"I don't want to answer, fools" Piya rolled her eyes
"Owwww.... so I was right you don't know racing that's why you are ignoring it all. I think you are afraid of racing wow what a breaking news. You know even my drink is better than you" T said in attitude
Piya got angry. She took the drink from T.
"This horrible drink better than me? What if I drop it?" Piya gritted
"You freak! How dare you to take my drink. Give it back to me. Why don't you get one for yourself instead for snatching mine, I didn't even tasted it yet!" T shouted
"Is that the case? Then it's mine, now! Get yourself another one" Piya said she wanted to trouble T for talking against her
T didn't said anything instead she smiled inwardly. It was her plan, she wanted Piya drink it so she acted it all. She smirked as Piya drank it whole.
"This... this was your awesome drink? It tasted eww" Piya said throwing the glass
"You would say that because you can't race" T said shrugging
"I can't race? Do you think I can't?" Piya laughed, inebriated, she was fully drunk
"Yes you can't" T replied
"You want proof?" Piya asked blinking her eyes
"Obviously! If you can then race on your car, only then I will believe" T replied
"Sure" Piya giggled
Piya walked away. She was stumbling. T smirked watching her going.
Misha was walking and was thinking about Arav misbehavior and Piya anger. She was confused on all the sudden change.
"What's wrong with these Azaad duo? Something is terribly wrong with them today? I wonder what?" Misha mumbled
Suddenly she heared T laughing with her friends. She narrowed her eyes in confusion. She thought to ignore but hearing Piya name she stopped realizing she was planning something.
"I have failed the brakes of her car. Now, it will be fun when she will race her car in her drunken state" T laughed evilly
Misha was frozen. She was rooted to ground. She knew T was evil but such a big plan, she never hoped from T. She stepped towards T. She didn't knew what she was doing but she knew she was doing right. Her legs dragged her to T and before T realized her presence she got a right slap on her face that marked five fingers of delicate hand on her face.
T looked up to see Misha looking at her with fire burning in her eyes. She touched her cheek burning with pain.
"How dare you?" T gritted
Misha slapped her on other cheek.
"How dare you to play with someone life? How can you do something like that with Piya? Is this a play for you? If something happens to her then?" Misha shouted
"I... I didn't do anything" T stammered
Misha shook her head in disbelief.
"I knew you were **** but I never knew you will fall so low! Pray that Piya will be fine or else I'll make sure you are hanged" Misha pointed finger
T gulped. She was scared now and somewhere was feeling guilty.
Misha left. She ran to Piya and was shocked to see her driving away.
"Piya" Misha shouted in a hope that she would listen and stop but she raced away in full speed
Piya drove the car in speed and laughed happily. She raced the car inhumanly. She felt like floating in happiness.
Misha stood helplessly. She had to do something. She felt her eyes turning teary and that's when she remembered Piya words of reading sky. She gasped for breath. Her heart stopped breathing.
Mahi eyed Arav as she sipped her coffee. She felt something off in him today. She thought he would tell himself but after waiting for fifteen minutes she decided to break the ice.
"Arav, what's the matter?" Mahi asked softly
Arav raised his head from plate and shook his head. He looked up at sky and then turned towards Mahi.
"I don't know, Mahi, I'm just worried for Piya" Arav replied
"She is kid but very smart. She knew why it's important for us to keep away from racing competition and she understands, don't worry" Mahi replied with a smile
Arav sighed. Nothing looked fine. Something cold was pressing against his mind. Suddenly he realized what it could be. His eyes widened in shocked.
Wind took it pace, it blowed roughly against their faces. It was roaring like a storm was on its way.
Leaves turned and fall. Trees swang with wind. Wind was harsh and was blowing roughly.
Piya felt it difficult to drove against the harsh wind but T words echoed in her ears and she raced the car without caring or thinking.
"I'll show her who Priya Azaad is!" Piya said
Arav saw Mahi had closed her eyes as wind touched her and her face had twicthed into seriousness. He could feel the pressing pressure of wind but more than that the pressing of his skull. His doubt was confirmed. He closed his eyes letting the serene took over him.
He could see Piya, racing the car, failed breaks and the car crashing into tree.
Arav opened his eyes quickly. He was right, things were going wrong. He felt the panic took over him. He looked at Mahi who was now looking at him with horror.
"She is in danger!" Mahi agreed his thoughts
They both stood up quickly letting the chairs fall down with impact. They had to act fast. They turned to rush and saw Misha standing beside them gasping for breath. It seemed like she had ran marathon. Arav and Mahi exchanged glances. Their instincts told them to hear her.
"Misha tell me what's wrong?" Arav asked with concern forgetting every differences between her and him and remembering Piya bruised figure he saw
"Piya..... Piya is in danger, Arav. I don't know what and how T did but I heared her she was saying that Piya is drunk and her cars brakes are failed. I tried to stopped Piya but she raced away" Misha said in one breath
"How did this happen, damn it? How can Piya fall for T plans when she can...." Arav was emotional and didn't knew what he was saying until Mahi placed a supporting hand on her shoulder
"We don't have time to think this, Arav. We have to save her she is in grave danger" Mahi said looking in his eyes
Misha thought she saw Arav and Mahi talking in eyes but that wasn't time to think. She had to tell them.
"And..." Misha gulped
Arav and Mahi turned their attention to frightened Misha. Their heart were sinking as they felt whatever Misha was going to say wouldn't be nice.
"... and Piya said, I don't know whether it's true or not but Piya predicted a death and rebirth" Misha said
Arav felt his throat dried. He opened his mouth to ask something but wasn't able to. Mahi knew what he wanted to ask so she voiced his questioned.
"Was she looking at sky when she predicted it?" Mahi looked at Misha
Misha looked at her shocked. She nodded her head slowly.
Mahi looked at Arav, frightened. She shook her head as they gulped hard. Act fast, their mind shouted at them.
"Misha you don't worry we'll save her" Mahi said
"I want to come" Misha said looking at them with hopeful eyes
"Misha you have to be here. We can't take you with us, try to understand. We'll inform you once we'll find her okay?" Mahi said, taking Misha would slow them which can cost them a life
Misha wanted to protest but something in her told her not to so she simply agreed and let them rushed away while she was praying in heart for Piya safety.
Armaan was standing and playing with his phone when someone hit his shoulder. He turned to see Mahi worried face but something shocked and confused him. Mahi just pass by him without arguing and was rushing with Arav, Armaan thought he saw them running with wind that seemed impossible for humans.
"How is it possible? Am I hallucinating?" Armaan narrowed his eyes as they disappeared from his view
Zoya smile disappeared as she Khushi paled face. She saw Khushi had gone statue and was in some other world, it told her a story that was old and known. She panicked and rushed to Khushi.
"Khushi... what's wrong? What did you saw?" Zoya asked
Madhu Rishab and Asad were alarmed. They looked at each other with fear as they knew what it meant when Khushi see something. They turned to Khushi for answer.
"Piya!" Khushi exclaimed
Madhu eyes widened. Her worry raised to peak.
"What happened to her? Tell me Khushi what's wrong?" Madhu sat beside Khushi
"Piya accident" Khushi chocked
Madhu stopped breathing. She felt she would faint any moment but then pair of hands and she started to feel relax little bit. She eyes Rishab who gave her reassuring smile. He knew her state of mind and he knew how a mother must feel hearing about their child accident after all he was father but he was calm at a point that they can save her if not they then her loving siblings will, for sure.
"We should go there" Rishab looked at others
Zoya nodded with confirmation. Khushi breathed deeply to calm her nerves. They all stood up and started to move.
Asad stopped as wind touched him. He closed his eyes feeling it. After a moment he looked towards others going.
"Stop!" Asad ordered
Madhu Rishab and Khushi turned to see him and gave him confused and shocked look.
"We shouldn't go there" Asad said
"Why?" Madhu screamed in pain "my daughter, she needs me, Asad, and you are saying to a mother don't go to her daughter! Do you even know what you are saying, Asad?" Madhu asked
"Madhu, trust me, I know we should go there but I have got the message that we shouldn't" Asad looked at Madhu to make her understand but she was far from understanding
"I'm not hearing anything, am going, that's it" Madhu said turning away
She stepped to go but stopped in her tracks.
Arav stopped in his tracks and looked at Mahi who gave her confused glance. He stood thoughtful. Mahi narrowed her eyes and watched him. Soon, she understood what he wanted. She gave him a nod.
"I'll talk to them!" Mahi said
"Connect to Madhu mom! They must have got to know by now" Arav said
Mahi nodded, she closed her eyes connecting to Madhu.
Madhu closed her eyes as she heared the voice in her head.
"Mom listen we are on our way to get Piya, everything will be fine. Don't panic, we'll save her. Just sit at home, please. We'll explain you everything after returning, just calm down alright" It was Mahi voice
"But Mahi, how can I? She needs us!" Madhu talked back in mind
"Arav and I am going there. She'll be fine, don't worry" Mahira voice died
"Mahi listen..." Madhu tried to connect back but Mahira didn't replied
Madhu slumped her shoulder in defeat. Zoya placed a supporting hand on her shoulder. Madhu looked at her, she could see reassurance in her eyes.
"Trust them, Madhu. They can protect her better than us. Remember, they have more powers than us" Zoya said softly
Madhu looked at her for moment and then sighed. She nodded, half-heartedly.
Mahi was driving in full speed and Arav was sitting beside her with worry. Suddenly, Mahira stopped the car. Arav looked at her confused.
"I'm not able to track her wind has stopped" Mahi replied helplessly
"What? But why? How will we find her then?" Arav asked painfully
"I don't know!" Mahi said holding her head
Mahi closed her eyes trying to track Piya but nothing was working.
"Let's just teleport there" Arav said suddenly
"No! We can't!" Mahi looked at him
"Why?" Arav asked shocked
"There's someone around her, we can't teleport" Mahi told
"Someone?" Arav asked
"Someone or something is turning wind, I don't know what it is" Mahi replied
"Ahhh..... that must be Piya doings.... She is stopping us from reaching her. I thought she would understand racing will expose our powers but no..." Arav said banging his hand angrily
Mahi looked at his worried, frustrated form.
"She understands, Arav. I think just drink spell you know she never drink." Mahi said softly yet her voice filled with worry for Piya safety.
Arav looked away he wasn't in mood to think what's happening and what not all he wanted was Piya safe and sound.
__________________________________________
So it's a big revelation I guess, I need your guys reviews on it.
Love,
Asshi.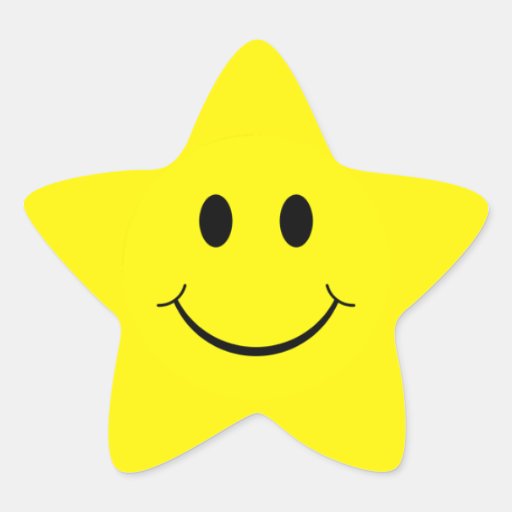 Mar 12
Chapter 8 (By Starmuski)
Chapter 8 - Peace after storm
Uneasiness creeped inside her. She started to feel dizzy. Something cold pressed in her mind. Someone was entering her mind, someone wanted to say something to her but she blocked them away, she wasn't in mood.
It must be Arav wanting to scold me, she thought.
The uneasiness never went. She decided to stop the car but when she pushed on brakes, car didn't stopped. She frowned and applied breaks again but nothing worked. She looked towards road and gasped as her eyes fall on blurred cliff end. She reversed the car and started to drove it maniacally, she didn't knew where she was going everything was blurred.
Piya felt a jerk, with her hazy mind, she believed she had hit something, she waited for her head to hit the car or something to injured her but instead she felt something cold touching her bare arm and it made her shivered. She could feel someone pulling her and then she hit on something.
It isn't something painful, Piya thought with her closed eyes. She squeezed her eyes in confusion. She tried to recognise the touch and realized she had hit on someone chest and that she was in someone's arms that too.. a guy.
He isn't Arav, dad, papa or anyone from family, Piya calculated in her mind.
She opened her eyes slowly and her eyes met with icy grey eyes that stopped her heart, they had so much in them that she couldn't understand but they captivated her.
Piya jerked into reality as she was made to stand on her feet. She saw her car crashed into tree and then raised her eyes towards her savior. She gasped for breath as she looked at the guy who saved her, till now she was lost in his eyes only but now seeing him made her breathless because he was immensely handsome.
She noticed his light brown hair, smooth and soft, making a nice pair with his snowy white face and the innocence that he reflect she didn't saw in anyone, he was strikingly handsome and looked so young and innocent that she felt she had fallen in love with him in first sight.
He is so inhumanly beautiful, Piya thought.
Piya came out of her thoughts and observation as she saw he had turned his back to her and was going away. She composed herself quickly and ran to him.
"Hey where are you going? Stop, please. You can't go leaving me, you can't leave me.." Piya said quickly
She saw he had stopped but had narrowed his eyes and that's when she realized what rubbish she was talking.
"Alright, you saved me, now please do another favor on me. My car is all wrecked and I can't go home so can you please drop me home?" Piya asked in a hope to spend sometime with him or else who need lift? Not Azaad family, at least.
Piya smiled inwardly as she saw him sighing. She thought she won the round until she heared him.
"I'm sorry, I can't help you anymore." He said softly and Piya thought his voice was soothing and magical dripping with innocence that made her forget everything
Piya felt helpless seeing him going away. She desperately wanted to talk to him at least for a minute but he was in a mood to go away from her.
"At least, listen to me once, we need to talk. You can't go like this" Piya said desperately without realising what she was saying it was until she saw him stopping and rolling his eyes at her indicating she is behaving like fool girls
"Oh, I mean let me thank you at least after all you saved my life" Piya grinned
He didn't said anything and stood allowing her to say whatever she want to.
"Ok, then. Thank you so much, you are really my savior and I lo..." Piya stopped as she realized she was blabbering rubbish
She closed her eyes and stomped her foot cursing herself in mind, for behaving stupid. She opened her eyes and saw he had started to go again.
"Hey wait!" Piya shouted again standing by him
"By the way, I'm Piya" Piya passed a smile
She thought he would introduce himself but he just looked at her for moment and then looked away. She didn't understand what's the problem. There wasn't anything to say anymore and he was going again.
"Ok at least tell me your name before going..." Piya shouted as she watched him going away but he didn't replied, either he didn't heared or didn't wanted to but either way Piya didn't mind, she was just lost in him
Arav was feeling helpless and miserable. He felt guilty and held his head. Suddenly his eyes fell on the road and his mind started working. He turned to Mahira.
"Mahi, this road is straight path, No turns or anything, we can find her going straight." Arav said with a sparkle in his eyes
Mahi was startled. She looked at the road and was surprised they didn't thought about this before, this road goes straight to.... cliff. She quickly ignited the engine and speed the car beyond maximum. They shouldn't be late!
Arav glued his eyes to the road in a hope that he would see Piya somewhere near. He noticed the wind was blowing again and turned his confused gaze to Mahi who had narrowed her eyes like concentrating on two things.
"The obstacle is gone! Wind is directing, again. She is fine!" Mahi replied his silent question feeling his confused and questioned gaze on her as she kept her gaze stick to road and her senses alert
Arav sighed in relief. His tensed muscles relaxed. Everything was going to be fine.
Their heart stopped as they saw the car crushed into tree. Car was in bad condition and their mind went to Piya. They couldn't see her around and it tensed them. Arav looked at Mahi for answers.
"Wind never lied! She must be around here" Mahi justified her statement
Arav nodded but his mind was in choas. Powers, he doesn't trust them.
"Arav, there" Mahi called as her eyes fall on Piya standing at distance
Arav relaxed as he saw Piya. He ran to her with Mahi. Arav and Mahi exchanged glances as they noticed Piya was lost and was smiling in her own. They looked at her weirdly. They thought she had lost het mind.
"I hope she's not in trauma" Arav muttered under his breath
"Piya" Mahi called standing beside her
Piya didn't replied instead stood lost like before.
Arav raised his eyebrow in surprise. He shook his head and then touched her shoulder calling her name.
"Huh?" Piya jerked from her lost state
She frowned as she saw Arav Mahi standing beside her.
"What are you guys doing here?" Piya asked
"She has surely lost her mind" Mahi said looking at Arav
"Don't spoil my mood, stupid" Piya rolled her eyes
Mahi jaws dropped and her eyes popped out in shock. She looked at Arav and shook her head.
"Piya your favorite car is destroyed you barely escaped death but instead of being angry you are happy? Have you gone mad or are you deeply drunk?" Mahi asked
Piya looked at her and made face .
"Mahi, I'm not mad neither do I drink okay?" Piya said
"But you was made to drink! Anyways, are you fine?" Mahi asked
"What can be wrong with me? And who made me drink what?" Piya asked confused
"Let's just go home, everyone is worried for you. You need first aid too" Arav said pointing towards his bleeding head
Piya touched her forehead and looked at her finger having red liquid. She was confused. She raised her head and her gaze fall on her crushed car. Her eyes widened in realisation, she had forgot all about her accident and everything after meeting her savior strangely all the dizziness and uneasiness was gone too.
"Oh now I remember but how did all this happen? I was feeling sick, yeah and everything was blurring" Piya said
Mahi watched her in disbelief. She looked at Arav who had a sense of disbelief too.
"We should ask you that, No?" Mahi said dryly
"First, let's get into car we'll discuss everything on the way" Arav said holding Piya
"I'm not kid" Piya groaned
"Shut up, kiddo" Arav glared and Piya closed her mouth
He opened his eyes and looked at the tensed eyes. He passed a weak smile.
"She is fine" Asad gave a nod to Madhu who sighed in relief
Madhu sat on coach with thud. Tears that she was holding for so long finally made their way.
"Madhu" Rishab touched her shoulder
"She is fine, Rishu" Madhu said looking at him with teary eyes
"Yes nothing can happen to our girl and I'm sure she won't like her mother crying" Rishab passed a warming smile and wiped her tears
Madhu smiled through tears and hugged him.
Khushi stood silently, watching everything. She was thoughtful about all that happen and then the warning she heared. Something big was on its way...
Piya was normal, all the effect of drink were long gone when she saw her savior and now hearing all the story of her planned accident shocked her to the core. More than shock it angered her.
"How dare that ****? I'll not leave her" Piya gritted
"This time I'll not stop you" Arav said calmly but his eyes showing fire, anger for the one who tried to harmed his closed one
"But how did you fall for her trap when you could have easily known it before" Arav asked
"We were fighting, I didn't got time to enter her mind, and she hurt my ego so I drank her drink" Piya said shyly
"And you didn't cared to confirm what her plan is" Arav said disappointed
"How would have I confirm? She wasn't thinking about it then how could have I know?" Piya asked
"Means you read her empty mind?" Arav asked
"I.... I don't remember" Piya said looking down
Arav sighed and concentrated on road.
"By the way, Misha said you predicted your own death?" Mahi eyed her
"Oh that..." Piya didn't said more she didn't wanted to
"Whatever you see on sky and predict, happen at any cost it can be never changed then how did it change this time?" Mahi asked
"Why? You are not liking that am alive?" Piya asked naughtily
"Piya... you know I didn't mean that. I'm just asking you what was all that you said to Misha? Am sure it wasn't what you told" Mahi sighed and said
"I told her something bad was going to happen but she didn't believe me and then she said all that to you, she is unbelievable" Piya giggled
Mahi shook her head at her antics but didn't said anything.
"But you know what? I told her something good will happen after that didn't she told you that?" Piya asked with a glint in her eyes
"Yes, your rebirth" Mahi rolled her eyes, she knew it was another lie to Misha "She told us that"
"No, stupid! Good was my prince charming" Piya told with huge grin
Arav, who was listening sisters bickering and was driving car, looked at Piya through mirror with wide eyes.
"Your prince charming?" Mahi raised her eyebrow
"Yes, I met him finally. He was so HANDSOME! Ahh" Piya said dreamingly
"When did you met him? And who was he?" Mahi asked eyeing Arav who really wanted to know everything but was silent
"He is my savior!" Piya said
"Savior?!" Mahi asked surprised and confused
"He saved me! He pulled me out of the car before I got injured and took me in his arms. And his eyes.... ohh I can never forgot those hypnotising eyes" Piya said remembering it all over again
"But we didn't saw anyone there" Arav said
"That is because he left before you guys could come. I think he was in hurry" Piya said causally
"But who was he?" Mahi asked
"I don't know. I think he's new in town but, God, he was breathtakingly handsome. " Piya said
Mahi rolled her eyes at Piya constant repetition of 'he was handsome'. She eyed Arav who was annoyed too.
They reached home and Arav took Piya inside though Piya wanted to argue on that matter but she didn't because she was feeling tired and wanted someone support.
Piya looked at everyone waiting for her in the hall. She saw her mother rushing to her first. Everything else happened in blur and she found herself on her bed, with everyone surrounding her and her mother treating her injuries with so much care.
"Mom, am fine" Piya said umpteenth time
"Hush!" Madhu gaze was fixed on her injuries that she was treating
"Arav can't you heal all this?" Piya asked, she was tired of all the care and wanted to end it all at once
"I can but I will not" Arav said shrugging
"What? But why?" Piya asked
"You know why! Also, they will be healed in some days they aren't that deep" Arav told looking at her
Piya rolled her eyes and then turned her attention to her mother.
"Mom, am completely fine. "Piya said desperately
"I know how much. " Madhu glared "I don't believe how can you be so careless?"
"Mom if I won't have been so careless then how could I have met him? How would he have saved me?" Piya asked naughtily
"he, who?" Madhu frowned
"My saviour mom! He came and took me out of the car just like hero... my hero" Piya told with grin
"Since when did you start to like someone helping you? You don't even like me helping you" Rishab asked amused
"Dad, he was so handsome how can I mind his help?" Piya asked
"Oh, so you want to say am not handsome?" Rishab asked raising his eyebrow
"You are, dad, but not as him. He was so charming and so innocent though his face resembled to you somewhat but he had small grey eyes and he didn't have beard and yeah his hair were better than your styled black hair also he was lean unlike you" Piya said remembering her savior and comparing him with her father
Rishab chuckled hearing her comparison while Madhu was watching them with wide eyes.
"So am fat?" Rishab asked
"Not really! But comparing to him, yes" Piya replied thoughtfully
"Now, my girl truly get someone she liked " Rishab smiled
"Oh dad you are so great. You know me so well unlike others" Piya said eyeing annoyed Arav and Madhu
"Of course I am!" Rishab said proudly
Madhu didn't said anything she was glad that her daughter was fine so she didn't wanted to scold her for her stupid talks not now, at least.
"Now take rest." Madhu said standing up looking at Piya
Piya nodded, sighing helplessly.
"We all should leave her alone. And Arav..." Khushi turned to Arav with strong look "we need to talk"
Arav looked down and nodded. He knew what his mother and his elders wanted to talk to him, he knew very well.
Abhay entered, his mind lost in thoughts. He sat in hall by fireplace. A lone sigh escaped his mouth as he hung his head in despair. Feeling of loneliness, it never left him and the feeling of someone absence it had created a hole inside of him. He felt lost in crowd maybe that's why he don't want to go near any crowd but now he had to go.
Haseena watched him from distance. She knew about his all feelings except for some that she might never know, that he had hid inside him so efficiently that maybe no one would ever know them. She sat on coach near him and looked at him, waiting for him to acknowledge her presence but he didn't he was too lost today and that surprised her.
"Abhay" Haseena called in order to gain his attention
Abhay was startled realising he didn't noticed her presence but he didn't cared either instead he leaned back lazily letting his mind wander where it could.
"Abhay, what's the matter?" Haseena asked, softly, noticing his different behavior
Abhay smiled sadly and eyed her confused face.
"What can be the matter with me?" Abhay asked, his voice filled with hollow
"I can see, Abhay." Haseena said accusingly
Silence. Abhay didn't replied and let the silence fill his inside.
"Anyways, did you went for your admission" Haseena asked closing the topic without answers knowing well Abhay won't answer
"I did." Abhay replied with closed eyes
"I hope you will keep yourself in control and befriend with everyone around you, don't run away from everything and everyone be like normal people. I don't want people run behind you and you show ignorance..." Haseena said
Abhay didn't listen what Haseena said later, his mind stopped when she said something like; someone running behind him and he running away, it brought the fresh memory of some minutes before happening, when he saved an unknown girl. He resaw in his mind how panicked he was when he saw the car going to hit the tree without thinking anything he had ran to the car, it had already hit the tree when he had reached but his mind was in full pace and it shouted at him to pull the person out as soon as possible and he did exactly and won from some seconds by pulling her out before she hit something or something hit her and injured her.
There was a pain and fear in his heart, he couldn't understood the reason, as he held her in his arms. He didn't knew why he was feeling all those unnecessary feelings. He had looked at her face to see her state and then a wave of relaxation had swept him when he realized she was fine. He had felt so much more better when he had seen her opening eyes and looking at him but then everything had changed, he didn't liked the way she had gagged over him like every girl does it made him feel so inhuman that he decided to ignore he saved her but she was being too sticky and he had kind of liked it somewhere but he had to move, he had started to feel weird, so he left her where she was.
Now thinking about it all back was giving him different feelings that he wasn't able to named.
Something about her was different.
Arav had his head bowed as he stood in front of his family. He was himself ashamed of what they were accusing him.
"Arav, you could've known it, known it before anyone of us can before all this could start then how? How did this happen with her and you didn't even got to know?" Madhu asked looking at him
"You blocked it, right?" Khushi asked coldly
Arav closed his eyes, he wasn't able to stand the coldness in his mother's voice but he knew he was at fault, he was guilty.
"Why did you do it, Arav?" Rishab asked softly
Arav raised his head and looked at Rishab with pain in his eyes. Zoya was silent and was observing the situation.
"You know why" Arav said in slow voice
Khushi heart sank hearing Arav reply she knew what he was indicating in fact they all knew.
"I didn't knew it was a warning, though, I just kept on blocking it, I realized it later when Mahi got the news." Arav clarified
"But, Arav you should know whenever there's a view it's a warning" Madhu said softly
Arav looked away. Furious and annoyed.
"I don't want to use powers" Arav declared
"But it's for your good, son" Khushi said desperately trying to make him understand that from years
"They aren't for good they snatch everything like they did to you and I don't want to depend on something gifted by someone" Arav said infuriated
"He was your father! And this powers, they are given by me too" Khushi said
"I don't care! I don't want them, that's it" Arav turned away and walked from there
Khushi stood helplessly. Zoya touched her shoulder giving her support that she needed the most.
Pain mixed with fury it was a huge wound on his heart. She could see through his masquerade, his wounds were not unknown to her, and only they, his family, knew it.
Mahi placed her hand on Arav shoulder bringing him back to reality from the world of pain and betrayal.
Arav saw the pain for him in Mahi eyes and sighed helplessly. He don't like to hurt others and especially don't want his family to feel pain for his miserable life.
"Why don't you forget it, Arav?" Mahi asked softly
"I can't, Mahi. I have seen mom miserable state and all that happened ten years back, it can't be forgotten" Arav said with distanced gaze
"It was a coincidence!" Mahi resisted his thoughts
"It was, not! I can see through it, Mahi." Arav looked at her solemnly
Mahi withdraw her gaze. She knew Arav was right he can see through situations...
Mahi gulped the pressing issues and looked at Arav.
"Let's go to Piya" Mahi said slowly pushing off the seriousness but her eyes showing helplessness deep inside just like his eyes as he nodded
They both started for Piya room when Mahi remembered something and eyed Arav.
"Arav, I called her, here" Mahi said
Arav eyes widened in astonishment as it dawned on him about whom she was talking. Misha Dobriyal.
"Why?" Arav asked grossly
"C'mon, Arav she was worried for Piya and somewhat helped us too moreover, she is Piya friend and she deserved to know about her wellbeing. " Mahi clarified
Arav didn't liked the reply.
"She isn't bad, you see it too, no?" Mahi said softly
Arav quieten. He reminiscent Misha teary face, her concern for Piya even after his misbehavior with her. He felt guilty for his behavior with her, she wasn't that bad, Mahi was right.
Mahi smiled seeing him thoughtful. Maybe, now their equations would change.
Misha was extremely glad to see perfectly fine Piya. She hugged her tightly almost stopping her breath.
"Misha, are you sad am alive? Why are you killing me huh? It's so suffocating!" Piya whined
"Am so happy, you are fine. Thank God, you are okay" Misha said breaking the hug
Piya made face while Misha was grinning.
"I'm tired hearing it. Now my ears will explode" Piya rolled her eyes
"Nothing will happen to you, stupid" Misha said slapping her on hand playfully
"Oww" Piya held her hand and glared her and Misha laughed
Arav and Mahi were seeing it from door. Arav knew Mahi was eyeing him accusingly telling him how wrong he was about Misha but he choosed to ignore her glance and acted like he don't know anything.
Their ears perked up as they heared Misha questions.
"By the way, what was all those saying that death and rebirth, I don't see any such thing happening, you were lying or what? And how can you know?"
Piya laughed hearing her reply and pulled her cheek much to her dismay.
"I lied to you about death and all. About something bad, it was, probably, my accident and good was I met my love. And how I know, then it's secret and I think you don't believe it eh?" Piya explained
Mahi and Arav looked at each other. So she lied!
"Met your love? First sight and love, you are mad!" Misha rolled her eyes
"Yes, didn't you hear about love at first sight?" Piya asked
"I did! But it's fake, you can't love someone you know nothing about." Misha argued
"You can! Eyes are the mirror of soul and when you know their soul through their eyes you can fall in love at first sight." Piya retorted back
"So you want to say you read his eyes? Okay, what were in them?" Misha asked disinterested
"Lot of emotions! Innocence was prominent. I don't know about others but I'm sure they were positive emotions, the way they held my gaze, there wasn't anything negative." Piya said with distant gaze
Misha was frozen. Painful eyes of Arav shone in her mind. She was surprised at her own thoughts.
"Ahhh, Piya you're crazy. Anyways, I should leave now, I'll meet you in college." Misha stood up
Piya was confused at her change of behaviour. She watched as Misha left.
Change had reached.
___________________________________________
Do leave your reviews.
Thanks,
Asshi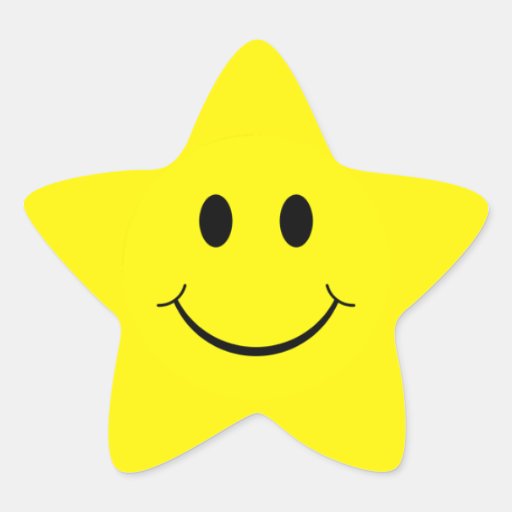 Disclaimer: The views expressed above are member's views and this website does not comply with it. The views expressed may not be factually correct. Incase of any issue please contact us/report it to us.