The New Year Night Of Shame
Jan 11, 2017
The New Year Night Of Shame (By Hunnyy) (Thanked: 8 times)
The night was rather young and brimming with festive spirit, there were celebrations everywhere to welcome 2017. A new year with more opportunities, hope, peace, and love. But the crowded streets in Bangalore brought down humiliation, pain and unwanted se-xual advances on the women folk who were there to welcome the New Year.
Two genders, at the same place, one left with a harrowing memory while the other was the reason for it.
We read reports about the politician who said, how women "aping" the Western culture were the reason for these shameful incidents. The lewd comments and piercing looks don't stop even when you wear a saree or salwar kameez (traditional Indian attire). You can feel the dirty stares scanning over your body, the unwanted groping in a busy bazaar (market), the whistles and comments objectifying your body, the wandering vile eyes looking for some skin all of this when you are in Indian clothes. So, who is to blame?
Western clothes or not having a male accompanist are not reasons to justify se-xual harassment, there is no reasoning for this. It is a crime and this should not happen to any woman (or man). Every country should be safe for everyone to move about without fearing for their life and safety.
The women were touched, manhandled and molested by many unrighteous hands; reaching out for any female body they could. Are we toys of pleasure for your uncontrollable raging hormones?
This does not end in the streets, it followed to the pubs and bars that night. A woman out in a pub to have a good time with friends does not spell out loose morals. She is there just like you to have some fun, if you, after downing a few drinks can't behave appropriately then leave (yes, go home!) but that does not call for you to grapple and feel her up against her wishes to satisfy your twisted se-xual needs.
A lady walking through a deserted street is an easy target for malicious men; the incident of the lady who was molested in Bangalore and caught on CCTV camera is one such incident. We all got to know about the incident because of the video. How many such untold experiences? How many more women were left on the streets after an attack lying helpless and bruised like Jyoti Singh (the December 16, 2012 gang rape victim)?
Even the armed police were left helpless by the intoxicated unruly mob, then how do you expect an unarmed lady to rescue herself from the hands of a bunch of molesters? Yes, there were brave women who fought back to these men and taught them a lesson so that they would never dare to repeat it ever again in their life. Kudos to you, Chaitali Wasnik! Even in such instances, the bystanders and the crowd were only watching her response and not taking any action. Where are your morals common people of India?
Incidents like these are a reminder that India is not safe for women, so ladies for your own safety arm yourself with pepper sprays or any other self-defence tools that you are comfortable with because we still have men in our society who have no self-control and are se-xual predators.
It would be completely unfair if I do not mention the people (men & women) who helped the women in trouble to safety. So yes, thank you for being human and doing the right thing.
May this unfortunate incident open the eyes of our society as well as our political and judicial system to make amends, take action and bring about change to the existing mindset, complacency and victim shaming. And fellow humans remember – there is no hard-and-fast rule that you should only help and support your family and loved ones, every man, woman and child in distress is looking out for your kindness.
By Jiju Vijayakumar, youthkiawaaz
Jan 12, 2017
Nana Patekar on Bangalore molestation case (By Medsuper) (Thanked: 1 times)
Nana Patekar on Bangalore molestation case: I'll break their head if something like this happens with my daughter or sister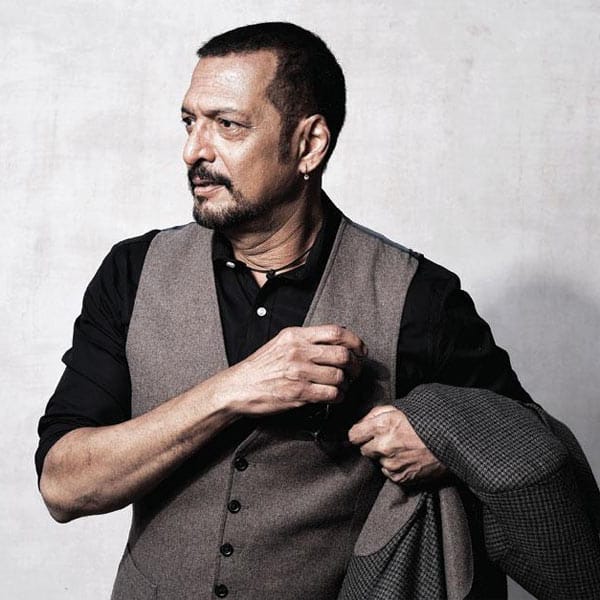 New Year's eve saw one of the most insensitive and disgraceful act in the form of mass molestation of women in Bangalore. Since then many celebs including Aamir Khan, Shah Rukh Khan, Akshay Kumar, Hrithik Roshan, Farhan Akhtar, Taapsee Pannu etc expressed their views and disappointment over the same. But it was Nana Patekar's unabashed remarks that is everything what we want to say and express.
Present at an event, Nana Patekar was asked about the recent molestation and as to what a girl should wear in public? He said, "Yeh (girls wearing western clothes) pehle bhi toh tha tab nahin hua aaj hi kyun ho raha hai? Toh mujhe lagta hai kuch khot meri soch mein tumhare kapdo mein nahin hain, toh mujhe apne ko sudharna padega. Aur yeh bilkul sahi kaha Prasoon ne. Unko jo dande padenge na, pehle jo hamaare waqt padte they yaar. Yeh aaj kal dande nahin hai, immediate tumhare yeh aate hain sawaal poochne manav adhikar waale ki inko maara. Arey aayog kya agar hamaari bachchi ko behen ko aise karenge toh main toh sar tod doonga, baad mein mera jo karna hai karlo." (Girls used to wear western clothes in the past as well, earlier this wasn't the case. The problem is in the thinking of those who are blaiming girls and not the girls themselves, or their clothes. They should've been beaten up by cops, like it used to happen earlier. But nowadays these human rights people will come and question you. If they'll pull off something like this with my daughter or sister, I'll break their head, will face the repercussions later)
Check the video below:
Credit : Gaurang Chauhan
Jan 12, 2017
Was it mass molestation? Debate rages over what happened in Bengaluru (By Medsuper)
Nearly 10 days have passed since reports appeared of "mass molestation" in Bengaluru during New Year's celebrations. The reports sparked outrage and protests by citizen groups, led to condemnation by celebrities, and dominated the news for several days.
Even the foreign media took note of the events, with The Guardian saying the violence in Bengaluru had triggered "another round of national soul-searching" in India, which had begun after the gangrape and murder of a woman in Delhi in 2012.
The initial uproar has died down. The Bengaluru police have registered four First Information Reports based on witness accounts. But with no woman coming forward to file a complaint, officers say they still do not have evidence of "mass molestation" on MG Road and Brigade Road that night.
So what exactly happened that night?
The first reports
It began with the Bangalore Mirror's series of reports on January 2 about what they called the city's "night of shame". The newspaper's photographers who were at the city's Central Business District provided the first accounts of a crowd frenzy at midnight and of women being pawed and groped and struggling to make their way towards police personnel standing by.
In his first-person account on January 2, Bangalore Mirror's photographer Anantha Subramanyam said, "Screams for help started ringing in the air as people in dire straits were not able to reach the police as they were caught in a sea of revelers, many of whom were clearly drunk and out of control, and looking to misbehave."
Subramanyam and his colleagues reported that a lady inspector at the scene said that 10 women approached her, of which eight complained of losing their friends in the crowd, one complained about eve-teasing and one about molestation.
The chaos started at midnight, Subramnyam told Scroll.in, and it was close to 12:50 when the police, who resorted to lathi charge, could bring the situation under control. "There were some men who might have fallen on to women while trying to get away from the police lathi charge, but there were also men who had come just to misbehave with women," he said.
Changing stances of the police
After Bangalore Mirror published their first set of accounts from the night, which were picked up by other newspapers and TV channels, Bengaluru Police Commissioner Praveen Sood, who had taken charge only on January 1, invited women who had been assaulted to come forward. He also said that the police would take suo moto action if they found credible evidence.
Trending
The next day the police commissioner tweeted that they had indeed found "credible evidence" of molestation along with wrongful confinement and attempt to rob.
But by January 5, the Bengaluru police concluded that mass molestation did not happen. The police chief clarified to NDTV that while such a thing "could have happened" in a city of 10 million, there was "no evidence" of it. He also objected to the term "mass molestation".
Was it mass molestation?
Bangalore Mirror used the term to describe how a large number of men used New Year's revelry as an opportunity to paw, molest and make lewd remarks to women passing by, "forcing some of them to literally take off their stilettos and run for help."
The paper also gathered accounts from others on MG Road that night. MC Abbas who was hosting an event at a hotel on MG Road described helping five women who were being surrounded by a crowd of 25 or 30 men. "I heard women's screams and saw them running with their high heels in their hand… The hooligans were calling them names and talking to them disrespectfully. Some of them seemed drunk."
The scenes described by Subramanyam and Abbas reportedly took place in the 150 metres between the MG Road Metro station and the Brigade Road junction and little beyond. At the same time, some women leaving pubs, restaurants and churches around the area have spoken of being harassed or groped by men that evening, away from the thickest part of the crowd.
The India Today report above said the police watched the drama as mute spectators. However, Bangalore Mirror itself and other media outlets reported that the police were outnumbered and could do only so much to help those in need.
Orchestrated attacks?
Social media commentators have been swift to criticise what happened that night, the seeming lack of action by the police, as well as the reactions of politicians who laid the blame on women and their "western dress". Many Bengaluru residents blamed the influence of so-called "outsiders".
Some were also too quick to draw parallels to the attacks in Cologne a year ago, where hundreds of women claimed to have been molested by the new immigrants from the Middle East. Others compared the incidents to ****ual assaults in Cairo's Tahrir Square during the uprising of 2013.
But Subramanyam clarified that what he saw did not seem in any way planned or orchestrated. "No, not orchestrated. And it is not that this kind of thing has not happened before," he said. "This time the crowd was much more and so it was worse."
Meanwhile, a TV journalist who says he was on Brigade Road till 1:45 am on January 1, wrote in his blog that "there was no mass physical molestation" but that both men and women were harassed. He described being heckled by a violent crowd while trying to record a piece-to-camera.
"The couples who had come to the pubs and restaurants started coming to Cauvery Junction," he wrote. "As soon as they reached Cauvery Junction, the crowd started hooting, shouting, whistling and following them."
There were also men who followed a group of girls, hooting and passing lewd comments at them, he added. "These girls were in a sense of a shock, I don't know whether they were assaulted by any group or what happened to them but they were looking very frightened. Women police inspector present at the situation came immediately to them and took them to the side and dispersed the crowd which were behind them."
Even though he did not witness physical attacks, the journalist clearly described ****ual harassment of women by members of the unruly mob.
Everyday violence
In all the outrage, journalists at the scene and women in Bengaluru have not failed to point out that harassment and molestation on the streets is all too common. Anoopa Anand's description in Firstpost of her visits to Brigade Road in her years growing up will resonate with almost every woman who has walked the street. "Some fifteen years ago, a gentle squeeze of a buttock on the steps leading down to Melting Moments. Some other time, a free grope to go with your cheeseburger at the Wimpy's checkout line. That memorable elbow in the br-east outside Rex Theatre. So many stories, so many gropes, one street. But I'm not counting. Not till the last parent has stopped saying 'boys will be boys'."
Credit : Nayantara Narayanan
Jan 13, 2017
Bengaluru Molestation Cases And The Mystery of The Missing FIRs (By Medsuper) (Thanked: 1 times)
Bengaluru: It's more than 10 days since the New Year dawned and these 10 days have been about how Bengaluru saw instances of mass molestation in the MG Road-Brigade Road area, the city's central business district.
Yet, only three FIRs have been lodged till Wednesday — suo motu FIRs taken up based on people who have spoken out to the media about being groped in MG Road area. Another has been taken up in the adjacent Ashok Nagar area.

Why?
We can always prove something happened, based on images, circumstantial evidence, interviews. But how does one prove something didn't happen? That's the dilemma the Bengaluru Police have been faced with this past week.
When does a casual hug end and molestation begin? If everyone in a pub is swaying to the same music, was that stranger's touched an accident or deliberate? Can a constable stop a couple from stealing a hug or a quick kiss on the streets if he or she thought the girl was being coerced into it? Would the policeman then be asked to mind his own business? Be labelled the 'moral police'?
"It's all very well to say: here are the CCTV images, take action. Who do we act against? I can see girls crying and being comforted by police women. I can see police escorting one girl and her friends away from crowds. But nobody has said she was crying because she was molested or groped. Many came to police on duty because they had lost their friends or family in the crowd. We helped them reconnect. Should I have lodged a complaint based on your assumption," a senior police official asks.
That line between the right to privacy and violation of privacy is pretty thin, in a crowd of over 10,000. Not only is the fact that it is virtually impossible to recognise faces in that kind of crowd, it's a bigger challenge if no victim is willing to come out and file a complaint. Do we know molestation happened? No. Do we know it did not happen? No, again.
No one is justifying molestation. If it happened, that's terrible. But can it be proven in a court of law, if you file FIRs based on CCTV footage from the area?
DCP (Central) Chandragupta says of the four FIRs taken up in the central zone, not a single victim has come forward to give statements till date.
New Year's Eve 2017, nevertheless, painted Bengaluru as a bad, bad city – a tag that has left many of its citizens discomfited.
For over 72-hours in fact, the city police had been scouring through videos of over 45 CCTV or surveillance cameras — understand, this is Brigade Road, our busiest, hippest business area. Every shop has four cameras of its own, besides the police cameras spying from the skies.
"I monitored camera images till 2.30 am that night. I did not see anything objectionable," says Suhail Yusuf, president of the Brigade Road Shops' Association. "There were not just our cameras, there were over 10,000 cameras, since almost all the people who came that night to celebrate were doing their own videos, photos, selfies. There were 12 outdoor broadcast vans till 2 am. If there was mass ****ual abuse, would they have kept quiet? I think all this is blown out of proportion and it has done huge damage internationally to Bengaluru's image," says Yusuf.
Photos and videos tell contradictory stories, and these can never be validated unless the actual participants in the story — the victims — speak out. "A pat on a cheek could look like a friendly pat on a cheek. Or it could look like some kind of petting in a single still photograph. How do you know the difference?" Yusuf asks.
Another senior officer has this to say: "No one says molestation didn't happen. We know from experience that in such a crowded area, it is possible molestation happened. But how do I zero in on any culprit unless a victim comes out and speaks, and then identify culprit and take him to court?"
The fact that CCTV footage and the hype it leads to could boomerang on all of us, is best exemplified by the case of the 25-year-old woman who was allegedly molested by a stalker on January 6 at 6.30 am – or that's the story that unfolded if you went by footage from a shop near KG Halli in east Bengaluru.
Nearly 24 hours later, police say that was a 'molestation' that was stage-managed by the victim's brother-in-law to ensure that the hype led to public outcry, the girl's reputation damaged so that no man would be willing to marry her again, so that he could marry her. He is already married to her elder sister.
Take that, you breaking news freaks, the camera seemed to tell us.
By Deepa Balakrishnan | CNN-News18 First published: January 11, 2017
Disclaimer: The views expressed above are member's views and this website does not comply with it. The views expressed may not be factually correct. Incase of any issue please contact us/report it to us.