NEWS: All is well between Erica and Shaheer
Mar 3, 2017
NEWS: All is well between Erica and Shaheer (By Arshibarun) (Thanked: 5 times)
NOTE- I DO NOT OWN ANYTHING. I JUST FOUND THIS ON THE INTERNET SO I AM POSTING IT.
Kuch Rang Pyar Ke Aise Bhi: All is well between Shaheer Sheikh and Erica Fernandes!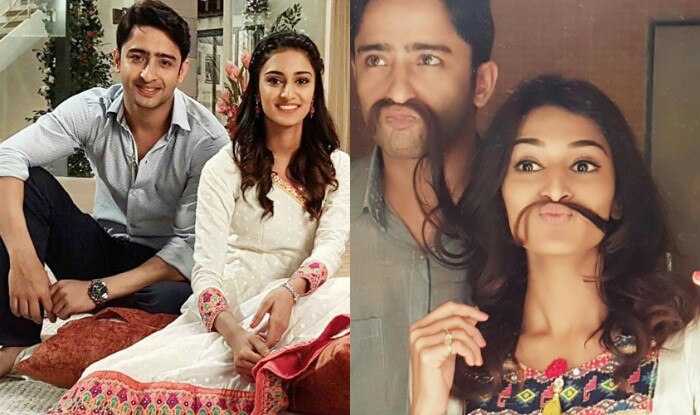 Shaheer Sheikh and Erica Fernandes is the favourite couple of small screen industry. Be it onscreen or off screen, viewers of cannot stop gushing about this adorable pair. It has been quite some time the buzz has been going on about their relationship. But the two have remained tight-lipped about it. Shaheer and Erica have maintained that they are just good friends. Recently, there were speculations that the rumoured lovebirds are not in talking terms. But now the lead pair has denied all such reports stating all is well between them, reports a leading entertainment portal.
It was said that Sonakshi Bose (Erica) and Dev Dixit (Shaheer) interact with each other only while they have to share screen space. A source had informed Spotboye, "It has been a tough job to bring both the actors from their respective make-up room/vanity van to enact a scene together." This issue took the internet by storm. Yesterday (February 28) the popular TV show completed a year and on the special occasion, Shaheer Sheikh and Erica Fernandes told Pinkvilla about the issue revolving a tiff between them and they are not in talking terms.
When the handsome hunk was asked on his equation with Erica he said, "People come up with such weird stories which are purely imaginative and I don't know how to react, to laugh or what. I feel so blessed to have Erica as my co-actor who is so helpful. I mean I have seen a lot of actors having ego issues in between them and their costars. But here, we absolutely do not have any issues. Not just me and Erica, everybody on sets is like a family." And when the pretty lady was asked to respond on the same she said, "I have never felt so comfortable with anyone before. There is no tantrum, no ego, it's very smooth and easy to work. There's a lot of understanding between us too. We can only laugh on such rumours."
Well, that's good to know that Shaheer Sheikh and Erica Fernandes are in talking terms. For more updates on Kuch Rang Pyar Ke Aise Bhi keep watching this space.
Disclaimer: The views expressed above are member's views and this website does not comply with it. The views expressed may not be factually correct. Incase of any issue please contact us/report it to us.