Kuch Rang Pyar Ke Aise Bhi 16 March 2017, Written Update
Mar 17, 2017
Kuch Rang Pyar Ke Aise Bhi 16 March 2017, Written Update (By Medsuper) (Thanked: 1 times)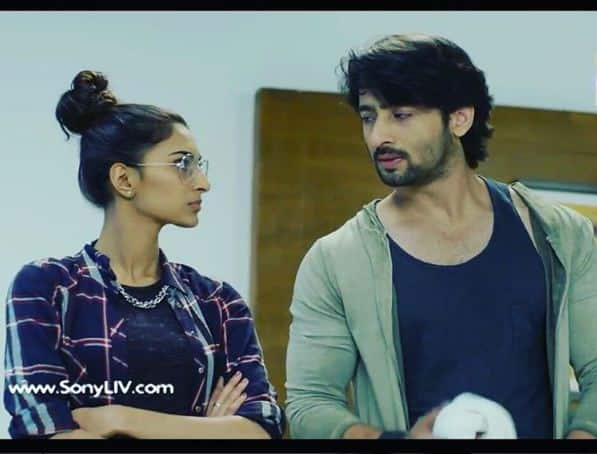 Dev tells everyone that he has caught the snake. Mamiji tells Ronita and his mother that Bijoy is very dominating and it's because of him that Sonakshi left Dev. Dev tells Suhana that he will have to go to the forest to release the snake. Suhana and Golu insist him not to go alone and take Sonakshi along. Dev refuses to go with her. Suhana and her class-teacher request him to go with her. Mamiji tells Ronita's mother that Sourabh has diabetes. They get tensed. Vicky drops them at their house.
Sonakshi and Dev go towards the jungle and start arguing over Suhana. Ronita calls Sourabh and tells him everything. He assures her that he doesn't have diabetes. She tells him that she believes him but her mother has got suspicious of their family. He asks her about the lady who told her all this. She tells him that she doesn't know her name but just remembers that she was calling herself 'Gareeb Ki Beti'. Sourabh gets angry. Bijoy overhears their conversation.
Dev releases the snake in the jungle and asks Sona to come with him. They start arguing over the direction and decide to go separate ways. Dev gets worried for Sona as he realizes that she doesn't have a torch with her. Sona gets injured and calls Dev. It starts raining. Dev hears Sona's voice and starts looking for her. Sona faints. Dev gets shocked to see her lying on the ground, picks her up and takes her to a hut.
Teacher brings out all the students for star gazing. Golu asks Suhana why is she looking so tensed. She asks why haven't her parents returned yet. Golu tells her that they might be wanting to spend some time with each other. Suhana asks why. Golu tells her that they might be planning to give their relationship a second chance. He asks her to imagine how nice would it be if they all live together in one house.
Bijoy goes to Dixit house and starts shouting on them. He tells them that Mamiji has lied to Ronita's family about the Bose family. Ishwari asks Bijoy to bring some proof. He tells her that he will do anything to prove them wrong. Ishwari overhears Vicky and Mamiji talking to each other and scolds her for doing all this. She tells her that Suhana still lives with them and asks her to maintain cordial relations with them until they get her back. Mamiji says that they will never let her keep Suhana with her. Sonakshi wakes up and gets shocked to find her self in a hut. Dev gets worried to see her in pain.
Credit : Soumyata Chauhan
Disclaimer: The views expressed above are member's views and this website does not comply with it. The views expressed may not be factually correct. Incase of any issue please contact us/report it to us.