Iss Pyaar Ko Kya Naam Doon - AR§HÏ STÖRY
May 8
Iss Pyaar Ko Kya Naam Doon - AR§HÏ STÖRY PART 21. (By Eljessica) (Thanked: 10 times)
Iss Pyaar Ko Kya Naam Doon - AR§HÏ
STÖRY PART 21.
Hi Guys! Sorry, for being away for a while as I had to sort some persoannal issues. Anyways, here I'm back again with more updates hope you like it, continuing Iss Pyaar Ko Kya Naam Doon - AR§HÏ STÖRY PART 21. Please leave your precious comments. Thank you!!
He rested his head on her pillow while remembering the past few days. He thought about the joy that he had experienced upon learning that Khushi was pregnant. The same man who never believed in marriage, who never liked kids, had actually donned excitement at the thought of a baby. A baby, a part of him and Khushi, whom they would have love and cherish forever. He wondered whether it was destiny or a curse that never let happiness to surround him completely. One moment he was over the moon and the next he felt like his world was crashing!! What would have happened to him if he had lost his Khushi!! He can't even imagine one second without his Khushi!!
In the middle of the night, Khushi was having trouble to sleep so without waking Arnav, she quietly went out to the balcony to watch the star.
After some minutes, unable to hold Khushi, missing her warm, Arnav immediately got up, not finding Khushi next to him in bed, he was worried sick, he quickly went to check the Bathroom, the walk-in wardrobe; he was scared not been able to find her when he finally saw the balcony door opened. He was relieved to see Khushi outside watching the star with her hands resting on her belly.
Arnav (softly): Khushi! It's too cold out here, Sweetheart, let's go inside, and let's get you warm.
Khushi: Arnav, look there, pointing her finger towards a group of four stars. Our baby is with his grandparents; they are going to look after him. I don't need to worry about him now.
Arnav (knowing that Khushi is just like a child at the moment): I'm sure they will take good care of him, now let's get you warm, it's freezing in here. And if you will be sick, our baby will be sad and he will be angry for not taking good care of her, Nah!! Let's go inside.
Khushi (nodding her head): Arnav, Can I ask you something, please promise me, you won't refuse. Please!!
Arnav: Baby, you can ask me anything, I will never refused.
Khushi: Please, promise me first.
Arnav: Okay!! Promised, I won't refuse, so tell me, Khushi!!
Khushi: Arnav, I want you. Please make love to me. Please, I want you to love me; make me forget everything.
Arnav (shocked by her demand): Khushi!! Sorry!! I can't, you just been through so much. You need sometime to heal, Baby!! Try to understand!!
Khushi (being stubborn; crying): But, Arnav, you just promised me; you can't break your promised.
Arnav: Ok, you know you are very stubborn, Mrs ASR, much more than me. I'm sure no one will believe that I'm ASR, now. Okay!! Now!! Please stop crying, Baby!! You know that I really hate these tears.
Khushi (smiling): I know, Mr ASR!! Love you!!
Arnav: Took her in his arms, carrying her to bed and made sweet slow love to her, this time he used protection, not willing to take any risk, where his Khushi's health is on the line.
The next day, everyone was busy doing the final arrangements, while Khushi and Arnav, woke up quite late but just in time to eat and get ready for mahendi. This time, Arnav stay with Khushi during the whole ceremony, as they want to be together at all time. When the mehendi girl asked, what initial should she put in her hand, Arnav quickly said LG, which makes both started laughing loudly.
Everyone was happy to see them laughing so freely, the dark clouds are finally going, allowing rays of Sunlight to peek in, making its way in Arshi life again with a new hope.
Roshni: Bhabs!! What's LG!!
Khushi (Smilling): I used to call your Bhai!! Laad Governor!! When I was working for him, because of his dictatorship attitude. The Great ASR, was always dancing on my head, ever ready to fight with me, doing his best to fire me giving me every possible odd jobs to do.
Lotus (confused): Oh Wow!!

ASR knows how to dance. But, wait a minute, how can ASR dance on your head, Khushi Bhabs!!
Jasmine: Seriously!! Lotus!!


You Dumbo, it's an expression!! Not literally speaking!! It's figuratively speaking!! Khushi, actually means that ASR priority was to fire her and would do everything possible to do so!!
Khushi (to mehendi girl): Please!! Don't put LG!! Don't worry, he is just pulling my legs, Please put A, his name start with A.
Arnav (smirking): Oh!! Yeah!!

Now I remember, there is an A in your name too, isn't it.
They were both reliving their memories again smilling looking in each other eyes.
Khushi (Smilling): Yeah!!


Actually, You know what, Arnav, as a matter of fact there is indeed an A in my name Khushi Arnav Singh Raizada, you see?
Arnav (smirking): Yeah! Yeah! That's true indeed.
Khushi: Well, that's my full name, right.

Arnav: Well! Well! Well! Now, what can a poor little soul like me say, Mein Toh Joru kha Gulam Hoon.


Khushi: LOL!! You!! Arnav Singh Raizada!!


The Great ASR!! Poor little soul!! Joru kha Gulam!! Woah!! Arnav!! I have to say we have come a long way indeed. But, I have to admit; I can't have a better husband than you. You are the Best thing that's happened to me. Thank you, Arnav for always being in my life as my husband, friend and companion. I love you!!
Roshni (smilling cutely): Aww!! Bhai!! Bhabs!! You are so cute!!

Just make for each other!! Where is my Anji Bhabs!! I'm going to look for her!! And we can decide which design I going to put.
The others were also very happy for this lovely couple and were enjoying their sweet little talk. While the other younger girls, were jealous of Khushi, for having such a Handsome, Dashing, Hot, Breathtaking, Obedient and Caring Husband.
Roshni was running towards Anjali, sporting her busy with some arrangements when she collided with someone, closing her eyes anticipating to touch the floor only to feel of being in someone arms, hence opened her eyes looking into the most expressive eyes that seems to caught her attention off-guard.
Being caught in the moment, Roshni and Aman, didn't realize their position and the audients, they gathered, seeing Lotus and Jasmine ghost-like expressive Arnav and Khushi were surprise to see the sight before them, giving them a sense of Déjà-vu of their Rabba-ve moments.
Arnav (smiking at Khushi): Woah!!


I can't believe my revenge time came so quick!! Without wasting any second to grab hold of this golden opportunity, he quickly speed-dial Aman number!!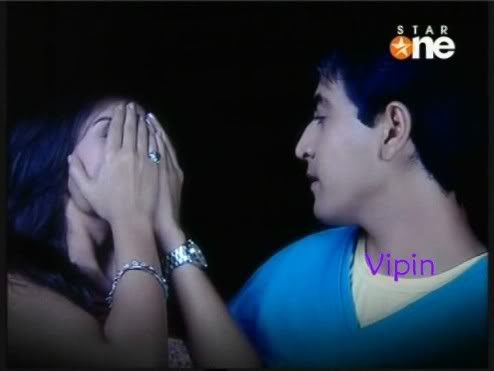 However, being caught up in each other eyes, so immersed in each other attraction that Aman and Roshni, didn't realize that Aman's phone was ringing, as they were both in cloud nine, it was only after Lotus and Jasmine started clapping their hands they return to earth. Realising their awkward, they parted immediately, going in the separate direction immediately. Aman quickily answered his phone, " Yes, ASR, I'm already here." While Roshni, quickly rush to catch up with Anjali.
Roshni: Di!! Come!! Let's go and put mehedi, Bhabs is looking for all of you come on, Lavanya, Payal, Madvi and Jeevika. Let's go there are some many elders here to take care of the arrangements even Lotus and Jasmine are here to help let's go.
On the other hand, Arnav is talking to Aman.
Arnav (smilling): Aman!! I want you to meet the new Marketing Director of JARK Fashion, who will assist you during my Honeynoon Break along with Jai and others.
Aman: OK!! ASR!! That's great!! Is he coming here!!
Arnav: Actually, Aman!! It's a not a he, she just left a few seconds before to call Di knocking someone on the way but will be back shortly. (Looking at Aman's facial expression change; smilling) Are you okay? Is there any problem!!
Aman (confused with his own feeling): Of course not, ASR, I'm okay!! All good!!
Soon Roshni came back accompanied by Anjali, Lavanya, Madvi, Jeevika and Payal, ready for Mahendi.
Arnav (smilling with Khushi): Rosh!! Can you please come here I want you to meet someone.
Roshni: Coming Bhai!!
Arnav: Rosh!! Please meet my right hand, Aman Mittal!! And Aman!! Please meet Jai's right hand, Roshni Singh Kashyap, JARK Fashion New Marketing Director and our little sister. And you are both going to work together during my absent.
Both Aman and Roshni shake hands feeling an electrified feeling all over their bodies and was again lost in each others eyes creating an AMOSH moment, sending strong vibes towards ARSHI making reliving their Rabba-ve Moments.
The time went smoothly; with Arnav helping Khushi by lovingly feeding her and assisting her with her medication which she hate blackmailing her in taking them without much fuss. The others (Viren, Virat, Jai and Nk) had also been helping their repective partner who had Mahendi in their hands.
Virat and Viren were having the hardest test of their life handling Janvi and Mansi as they were the least coorperative with their Dad's, enjoying keeping their Dads and Uncles (Jai, NK and Akash, while Arnav was busy taking care of Khushi) on the toes.
They were having hard time controlling a crying Janvi and Mansi, while the ladies are nowhere to be found, apparently unavailable and unreacheable.
NK decided to lift the now slowly weeping Mansi and spoke in a gentle voice "Hey my sweety pie tum aise kyun soh rahe ho "
"Soh rahe ho nahi roh rahe ho," Viren corrected with a gritted teeth while gently rocking Janvi in his arms.
"Sorry!! Sorry!! I mean sweety tum kyun roh rahe ho your NK Uncle is here, now give me your dazzling smile," he spoke to Mansi sweetly and she cooed in reply.
Virat looked at NK and Mansi who is now happily jabbering back to whatever NK is saying.
The others allowed themselves a small smile as atleast Mansi is not screaming now. But, the same cannot be said for Janvi who is looking back at them with a frown and an angry pout and has still not stopped crying yet. However, now the cry was coming in intervals between an angry look at Virat and a kick on his chest followed by the ever present wail.
NK turned and looked at Virat and a crying Janvi. "Hey Virat! what are you doing? Do something, Yaar!)
Virat glanced at him irritated "I know! "
"Good to know that you know. But Bro do something to stop her sona –dhona," He said cheekily.
Jai (laughing):

LOL!! It's not Sona-dhona but rhona-dhona.
"Wahi!! Wahi!! Same to same!!" Nk Shrugged.
Viren: Virat!! May be Janvi is hungry. Why don't we try? I'm going to the Kitchen to prepare some baby food for Janvi and Mansi. I just hope the ladies come back soon else instead of fight my client case I will start teaching how to make baby food in the court.
Virat shook his head and suddenly felt wetness at the bottom of Janvi.

"Oh No!!" frowning he touched her bottom to find the diaper wet.
Akash, looked at Virat's slightly disgusted expression, "Virat!! What happened? Why are you frowning? Has Janvi done weewee on you?" they laughed at his misery.
Virat's eyes his widened in shock maybe thats what the wetness was. That might be the reason why my little baby has been crying because of all the wetness. She needs a diaper change.
"Uh she needs a diaper change. Do any of you know how to change diaper?" he looked at NK, Jai and Akash hopefully.
NK, Jai and Akash shook their heads in negative, "Sorry, Dude!! We dont know." NK and Jai reply, "We are not married yet." And Akash said, " I don't have any children yet." "But you are the proud papa, you should have known about it," they teased Arnav.
Virat looked at them annoyed, "Usually Madvi change Janvi, I don't know. "
NK looked at Virat disapprovingly shaking his head, "Very bad, Virat. Tum Madvi se yeh saara shaam kar vate ho? "(Very bad Virat, you get all the evening done by Madvi?)
"NK Bhai, Shaam nahi kaam,"(Its not evening, its work) Akash corrected NK smilling.
"Ya!! Wahi!! Wahi!! Shaam!! Kaam!! Ek hi baath hai na (Same Thing)," he ignored Akash.
Virat decided to ignore them and concentrated on removing the diaper from the irritated Janvi. When he tried to pull down the diaper while awkwardly holding Janvi in his arms, she started kicking him on his chest and protested by another loud wail. "Ouch Sweetie Pie stop it, Daddy is trying to change your diaper, just hold on a sec, Janvi." He then took out the pack of diapers from the cupboard and went to diaper changing table, placing Janvi over there as Madvi usually does.
Jai: I think, we should now clean her with the baby wet-wipes.
Akash: Yeah!! I think Jai is right!! Then, Baby powder!!
Nk: And now, clean Diapers time. But, which side is the right way.
Jai: I'm sure the side with the logo must be indicating the backside.
Virat: I think Jai, you are right, Mr Fashion Designer.
They were finally satisfied with their achievement by the time Viren return with the baby food (rice and sweet-corn purée) and they feed both Janvi and Mansi who soon started sleeping soundly when the ladies return happy seeing the babies sleeping soundly while Viren, Virat, Jai, Akash and Nk were sitting in the couch next to the bed looking exhausted as if they just return from battle, they partialy covered with baby power and baby food. Jeevika, Madvi, Anjali, Payal and Lavanya were very proud of their repective partner as they took such good care of Janvi and Mansi without disturbing them and they each rewarded for their hardwork in private.
It was soon Sangeet time, and there was a surprise waiting for Khushi and Arnav.
******** TO BE CONTINUED SOON *******

HEY GUYS, I'LL BE BACK WITH PART 22 SOON, HOPE YOU ENJOY. THANK YOU!!!
THANK YOU!!!

Oct 9
Iss Pyaar Ko Kya Naam Doon - AR§HÏ STÖRY PART 22. (By Eljessica) (Thanked: 11 times)
Iss Pyaar Ko Kya Naam Doon - AR§HÏ
STÖRY PART 22.
Hi Guys! I'm back with more updates hope you like it, continuing Iss Pyaar Ko Kya Naam Doon - AR§HÏ STÖRY PART 22.
It was soon Sangeet time, and there was a surprise waiting for Khushi and Arnav.
Khushi and Arnav, came downstairs holding each other hand, both looking breathtaking. Khushi was looking very pretty in her designer white lehenga and Arnav looking dashing as ever in his formal suit.
While waiting for their families to show them their seats, Khushi and Arnav started remembering their last Sangeet and started laughing as if there is no tomorrow, thinking what their pagal families are upto this time.
All the members of their families were lovely looking at them, happy seeing them so happy after these few painful days.
Arnav: Khushi, I don't know what our pagal family are upto this time for Sangeet, I'm sure we're going to die with laughter today, as our family have expanded this time.
Khushi: Yeah!! I'm wondering about the same too.
Arnav (continues): Khushi, I'm sorry. I'm very sorry for everything I did in the past. I took everything away from you, even your family.
Khushi: Arnav, please don't be sorry, about our past. What's met to be, will. We have no control on that, neither me nor you nor anyone on this earth, have any control on what's met to be. But, we do take wrong decision at times, out of stupidity, circumstances and situation. We all do take wrong decision, Arnav, not just you.
Khushi (continues, after talking a deep breath): Arnav, only one hand doesn't clap in order to make the clapping sound two hands has to clap together to produce that sound, similarly I was also the driving force behind your every wrong decision, directly or indirectly. Yeah, you did take the wrong approach as solution, I was hurt by your wrong decision most of the time but you were too hurting too. If I'm not wrong, you were suffering more than me.
Everything happen for a reason Arnav and I strongly believe that everything that happened in our life was met is because we're met to be together. We belong together. I'm happy that you are my better half and that we are going to share our lives together till depth make us apart. I love you Arnav and I can't imagine breathing without you. Life is too short, Arnav for us to live in the past, it's time to move on and live in the present and look forward for a brighter future together.
Arnav (with tears): Khushi! I love you, Khushi. What have I done to deserve you!! I think the best wrong decision, I ever take was to marry you. I can't think life without you. You are right, we met to be together and no one can change that. Please promise me that you will never leave me no matter what and that will stay with me.
Khushi: Arnav!! I promise you that I will always be with you no matter what, as long as I'm breathing. Love you.
Mami: Hello Hi Bye Bye!! Romancewa (romance) everywhere, vhat happenin, honeymoonwa start!!
Nani: Chottey!! Khushi bitiya!! Come and sit here, Sangeet will be starting soon.
After sometimes, the stage open displacing a magnificent variation colors created with lots of colorful light and screen.
The stage was decorated lovely for Khushi and Arnav Sangeet (shown above).
Swamni Bua came on the stage welcoming the entire guest attending the ceremony, thanking them for their presence and presenting who is going to preform.
Swamni Bua: Okay guys, please put your hands together to welcome Lavanya and Nk, on the stage who are going to perform on the interesting love story of our two love birds, Arnav and Khushi.
Lavanya and Nk Performing telling Arnav and Khushi Love Story.
Seeing their performance Arnav and Khushi, looking at each other, revisiting all their past memories:
There first meeting, the Shesh Mehal Incidents, the fall:
Their fights with each other:
The moment together:
Their admission of love, the first dance and the first love:
The marriage proposal:
Their present:
Everyone started applauding and cheering; enjoying Lavanya and Nk performance, forcing Arnav and Khushi to return back to the present world from their dream world.
The performance performed by Viren and Jeevika, was excellent and they danced passionately on the song Meherbaan song from the movie Bang Bang.
Arnav: Woah!!! I didn't know that Viren is so romantic.
Khushi: Yeah, Viren Bhai, became very romantic after marring Jeevika Bhabhi. And, well it runs into the family you see!! (winking)
The next performance, was that of Madvi and Virat, on the dance Mannat from the movie Dawaat-E-Ishq.
There were a join couple performance of Viren, Jeevika, Virat, Madvi, Nk and Lavanya, on the song Salaam-E-Ishq.
There were mage final performances on the Maahi Ve from the movie Kal Ho Na Ho, by all the Raizadas, Verdaras, Guptas and Chaudharys.
Seeing this last performance, Arnav and Khushi had tears of happiness in their eyes, looking at the love that their Families are showering on them. This was one of the most grand Sangeet Ceremony in India, that of the most eligible bachelor in India, Arnav Singh Raizada, and the media have captured most of the performance which was playing live on Star TV.
After a long night, everyone retired in their respective rooms, as the next will be equally tiring with Haldi, followed by a small family party among themselves.
Haldi, the next day was quick ceremony full of fun, quite similar to the last one. After which Arnav and Khushi, had a nice spa and bath together, cleaning each other.
The night family was fun and they played truth and dare, pulling each other leg. They also played antakshari together. They finally retired to the respective bedrooms, for the grand day, the wedding which would be one of the grand wedding of the year in India, where important guests were invited and the media will also be present as the wedding will be live on TV.
The great day finally arrived, everyone was busy. Mamaji and Dadaji, were busy with the media. Virat, Viren, Jai, Nk and Akash were busy with the decoration, wedding planners, DJs, music systems, catering and food arrangements. Dadi, Nani and Swamni Bua, were busy welcoming relatives, family members, friends, business associates, business delegates, Arnav's employees and Khushi's coworkers. Mum, Mamiji, Buaji and Garrima were busy with last minute preparations along with the Pandiji, making everything is ready.
Madvi and Jeevika, were busy with the children, Janvi and Mansi. They were also busy getting ready with the beauticians being busy getting each of them ready along Lavanya, Di, and Payal.
Khushi and Arnav, each busy with personal Beauticians, Hairdressers and Makeup Artists. They were having a full beauty treatments, since the morning by the best fashion beauticians, Hairdressers, Makeup Artists. They were having Beauty facial, Skincare Regime, Exfoliating Scrubs, Body Wraps, Spa Massages, Eyebrow Shaping, Body Waxing, Manicure, Pedicure, Hair Spa, Hair cut, Hairdo and Complete Makeup.
It was soon time for the Wedding Ceremony to start, Arnav was ready and was waiting for Viren, Virat, Akash, NK and Jai, before going downstairs. He was looking dashing and handsome as ever:
The wedding decoration, were simply outstanding and Arnav was simply speechless: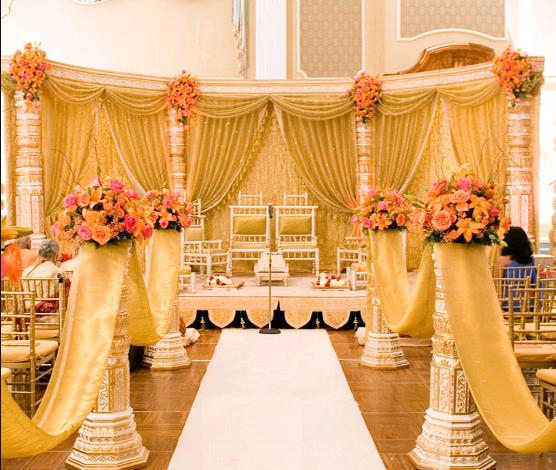 The necessary rituals were by Mum and Di, they all waiting for Kushi to come now accompanied by Payal, Jeevika, Madvi and Lavanya. Khushi, finally walk down towards the Mandap, eventually, joining the love of her life, who was mesmerised by her beauty.
The marriage was soon wrap up, Arnav and Khushi were so happy to finally be married in front of everyone.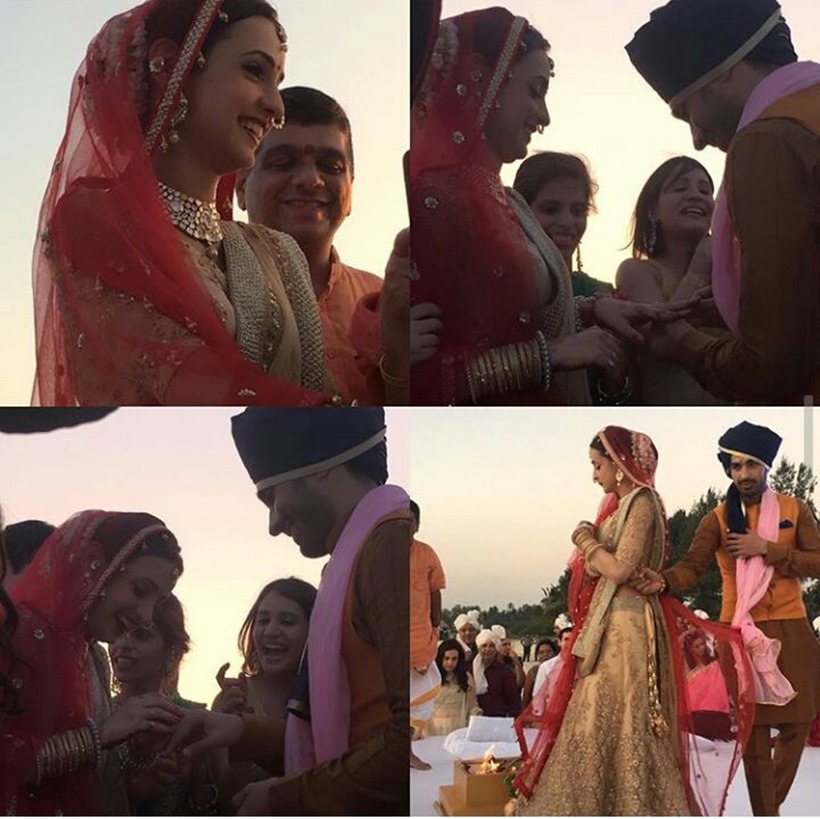 The reception was also one of the best wedding reception for the year.
The Reception Hall:
The reception area:
The Food Catering:
Arnav and Khushi, eventually walked into the reception hall accompanied by their family, after changing into a new outfit:
Khushi Outfit:
Arnav Outfit:
The reception cake:
The reception was smoothly ended and it was time for Arnav and Khushi to leave for their honeymoon, which was a surprise to Khushi. They finally reached the Vadhera's private Airport, where they were ready to board AR private jet.
Once on board, Khushi and Arnav, took their respective seats. Khushi, put her head on Arnav's shoulder as she was very tired, after all the ceremonies.
He lifted her hands in one of his.
"Did you write 'A' in the mehendi, Khushi Kumaaari Guptaaa Singh Raizaaadaaa?", he asked with a naughty smirk on his face.
"Why don't you find out?" She held her fists tightly closed.
He coaxed them open, Khushi giggling at his eagerness.
She had cleared all his doubts this time. She had asked the lady applying mehendi to write 'Arnav' rather than just 'A'. He looked at her, his happiness evident on his face. He brought her hands to his face, and kissed her palm right where his name was written.
"I need to show you something.", he said. He got up and went to his locker in a small corner of the jet near his office table, bringing back his mother's jewellery box with her letter for her bahu.
This set is from Mum for her Bahu: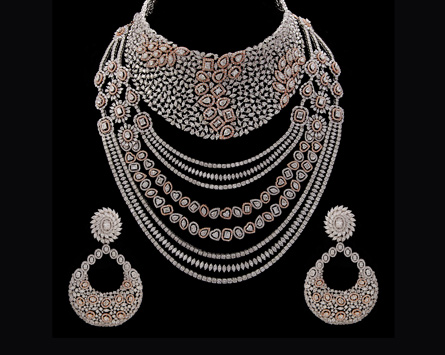 Khushi: It's lovely, I love it.
"Khushi, this... this is for you too...", he said.
Khushi looked at him and then at the sheet of paper he was holding out to her. She slowly took it from him, and unfolded it.
Tears filled her eyes, silently making their way down her golden cheeks.
"Sssh, Khushi, don't cry...don't cry, Khushi..".
Khushi wrapped her arms around him, hugging him to her with all her might.
"I promise...to put up with... your anger...and to return your love a hundredfold..."
"And I promise that I will never hurt you, not with my words or my actions... Mama did not write that, but she meant it. She meant me to express my love for you, not hide it. I should have learnt that lesson earlier and talked to you..."
"It is over, Arnavji. Our nightmare is over."
"Yes." He kissed her hair, her ear, her forehead.
She tightened her hold on him, and leaned up to kiss him on his cheek.
He held her close, his eyes shut.
"Khushi, I have a gift for you."
"Another one?"
"Yes."
He went to the locker, and after placing his Mama's letter in it, took out a jewellery box.
She opened it to find a diamond necklace, earrings, and bangles.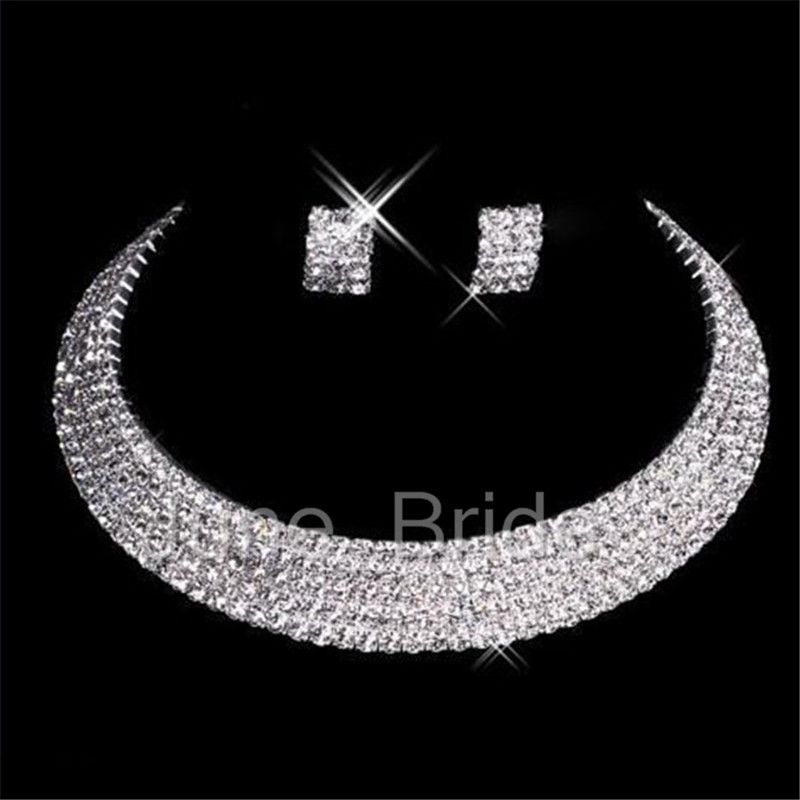 Arnav: Khushi, after observing for the last few weeks, I have really that you like simple jewellery, hence I have also bought these for you and finding all these beautiful, I bought all that I would like to see you wear. Hope you like them.
Khushi: Oh my God, Arnav. I love all of them. They are so lovely. Love you. Thank you. But, don't you think that its too many for a wedding gift. I was thinking maybe I should....(Arnav, quickly silent her by putting his finger on her lips)
Arnav: Khushi, I know that you will like to share some with Di, Payal, Jeevika, Madvi and Lavanya. Don't worry, I have already bought something for everyone and also we are going to buy more gifts for them, but these are your and I want to see you wear them with the dresses I have bought you.
Khushi: What? You have also bought dresses for me. Are you sure. Obviously, knowing you, of course, you must have plan everything, Laad Governor. But, why do I have feeling that I have lots of surprises waiting for me, which are more advantageous for you.
Arnav (smirking): Oh well. If you put it that way, you can't blame me, after all I'm a Businessman, always after profit, you know however where my wife is concerned, her happiness is the far valuable and priceless to me than any profit after all she is my most important deal. Moreover, you should give me some credit, you know because for the first time in ten plus years, I'm on holiday without my first wife, my phone and laptop. UNBELIEVABLE!!


.
Khushi (laughing): Yeah!


It's high time to forget your ex wife and concentrate on your real wife, you really need a break.
Khushi (continues): I have something for you, handling him two gifts lovely wrapped.
Arnav (Happily with tears in his eyes): Are these for me, Khushi.
Khushi (smiling, knowing too well that Arnav is not used to receive gift): Of course, it's yours, as I did not buy it for the pilot. Now, open it.
Arnav, slowly open the first gift with care to reveal a lovely Rolex watch and the second one, a Clive Christian No. 1 Pure Perfume.
Arnav was speechless, seeing the gift that Khushi has given him.
Arnav: Oh my God, Khushi. I... I... Love it. Thank you... Thank you.
Khushi: I know you will love it. There are more gifts waiting for you at home.
Arnav: More surprises...
Khushi: Don't worry, you will like them.
Khushi (continues): Arnav, I'm feeling very tired.
Arnav: Of course, you will be tired, it's been such a long week. Have taken your medication.
Khushi: Yeah, I have taken all my medication. Have you taken yours.
Arnav: Yeah, I have.
Holding Khushi around her shoulder, making her head lie on his shoulder, he told her to sleep, gently patting her head until she was sleeping.
After a few hours, the jet landed on private Airport, a Limousine with its driver, were waiting in front of the jet to take them to their respective hotel. As Arnav did not want to wake Khushi, he silently with care took her in his arms and got into the Limo successfully, without disturbing her sleep. While all the luggage were transferred from the jet's luggage compartment to the limo by the driver.
They reach the hotel in half an hour. Arnav, again took Khushi in his arms without waking her, walked to the reception, retrieve the key for his reserved Presidential Suite, took the customised lift to their suite, opened the door, walked straight towards the bed, carefully tucking Khushi in bed; after all their luggage were brought to their suite Arnav, closed their door and join Khushi in bed.
After hours of deep sleep, Khushi stirs and finds herself locked in Arnav's arms. She looks at her husband's sleeping face, the sound of his breathing. She runs her hand over his face, he stirs, murmurs, "hmmm''... and pulls her closer to feel her softness against his chest.
She places her hands inside of his t-shirt and caresses his back and brings her hand to the front of his chest. She stares at his shut eyes, his mouth that was capable of reaching places and driving her mad...he was a beautiful man, she feels his rippling muscles his strength... feels the heat of his body and then brings her lips against his mouth and softly kisses him whispering, "I love you."
Arnav stirs, quickly open his eyes to examine his wife and asks her, are you alright now. How are feeling now.
Khushi: Don't worry, Arnav. I'm alright, I was just tired, I'm feeling much better now.
Khushi: When did we arrived at the hotel? Why didn't you wake me up? Where are we? What time is it? Have you informed them that we already here?
Arnav: OMG! How can I answer all this question at once? We arrive here, 5 AM India time and as we were both tired I have not call them yet.
Khushi: Oh My God, Arnav. They will be worried. Let's call them now.
Arnav quickly called Varshika, who was busy in the kitchen, she was very happy to know that they have arrived their destination safety. Varshika, was still talking when the phone was already in Swamni Bua hand, then Virat, Viren, Anjali, Akash, NK, Jai, Nani, Mami, Mama, Dada, Shlok, Chachu, Chachi, Payal, Lavanya, Jeevika, Madvi and Dadi, finally everyone ended up taking to them.
Khushi: Arnav, I really like this room its lovely. It's the Presidential Suite, isn't it.
Arnav: Yeah, it is? How do you know?
Khushi: Because, I've been here.
Arnav: What? You've been here, in this hotel; in their Presidential Suite. How? Why? When? With Whom?
Khushi: Now, who is asking so many questions at once. Don't worry, I was just pulling your legs, I have not been here before. I have no clue where we are? And by the way, I know it's a presidential suite because of its elegant and luxurious look, and anyway I know you and your choice.
Khushi (continues): Now, will you please tell me where we are? Or do you want me to guess. Never mind, let me look through the balcony, and I will try to guess where we are.
Walking to the balcony, Khushi could not believe her eyes, her lips were moving but no words came since she was so surprised by the sight in front of her eyes.
******** TO BE CONTINUED SOON *******

HEY GUYS, I'LL BE BACK WITH PART 23 SOON, HOPE YOU ENJOY. THANK YOU!!!
THANK YOU!!!

Oct 12
Iss Pyaar Ko Kya Naam Doon - AR§HÏ STÖRY PART 23. (By Eljessica) (Thanked: 18 times)
Iss Pyaar Ko Kya Naam Doon - AR§HÏ
STÖRY PART 23.
Hi Guys! I'm back with more updates hope you like it, continuing Iss Pyaar Ko Kya Naam Doon - AR§HÏ STÖRY PART 23.
Khushi: Now, who is asking so many questions at once, Huh! Don't worry, I was just pulling your legs, I have not been here before. I have no clue where we are? And by the way, I know it's a presidential suite because of its elegant and luxurious look, and anyway I know you and your choice.
Arnav: Oh ho!!! So you know my choice!! Huh!! Interesting!!
Of course, I know your choice afterall I'm your choice Khushi point out pulling her imaginary collar!!
Arnav: Aww!! Aren't you cute, my sweetie pie, my best choice. Love you baby…

Khushi: Love you too, baby. Now, will you please tell me where we are? Or do you want me to guess. Never mind, let me look through the balcony, and I will try to guess where we are.
Walking to the balcony, Khushi could not believe her eyes, her lips were moving but no words came since she was so surprised by the sight in front of her eyes.
Finally, finding her voice, she quickly exclaimed with excitement jumping with happiness, Oh My God, Oh My God, Arnav...



Thank you, Thank you so much. Wow, I can't believe it we are in Sydney, Australia and we are staying just in front of the Sydney Harbour Bridge and Opera House. Woah! Great!!
Khushi (continues): Arnav, I love Sydney, firstly because I kind of grow up here and secondly, I love its freedom, natural, culture and lifestyle. I love everything about Sydney. I always wanted to come to visit Sydney again, but didn't have time. Thank you for bringing me to Sydney. Thank you for making my dream true. Oh My God, I still can't believe I'm in Sydney, can you pinch me, Arnav, I think I'm surely dreaming.

Taking this opportunity, Arnav pinch Khushi, don't worry bady, you are not dreaming we are really in Sydney.

Khushi: Aaw! Why did you pinch.

Arnav (smiking): You told me to pinch me you, didn't you. After all it's not often that I personally asked to pinch you voluntarily so it obvious that I need advantage of this golden opportunity isn't it.

Khushi: Aww!! You Laad Governor, I didn't mean that you have to, I was just saying it as an expression. Anyways! Thank you, Arnav, this is the best surprise. It's just perfect. Can we have something to eat, I'm staving.
Arnav: Ok, what do you want to eat. Do want to go down.
Khushi: Arnav, can we order something, something non-veg please, maybe seafood, then I want to go for a walk.
Arnav: Ok, as you wish, let's see the manu.
Arnav and Khushi order:
Within a few minutes, their order came.
Khushi: Oh my God, that's yummy. It's been years since I had such delicious seafood and my god this was just divine.

Arnav: Yeah, I have to agree, it's very tasty.
After having their dinner, they freshen up, change into light clothes and went down for a walk around Darling Harbour. It was a beautifull quite night with light soft freely playing with Khushi hair enhancing her radiating beauty reflecting her lovely peaceful soul from which the peace were missing some days ago. In this beautiful night her lovely face is now projecting her inner happiness and joy reborning from her inner being with this new beginning under the satar tonight. It's a new journey, a new start for both of them, after these past few challenging weeks.
Just the peace radiating from Khushi's face was enough to bring a smile on Arnav's face. Such a refreshing feeling, a promise of a future, a promise of infinite togetherness, a promise of many more to come; even without any audible conversation just a quite walk holding each others hands, had spoken so much to each other louder than anything yet not a word has been said still they understand each other so much.
It's amazing sometimes how the unspoken speak so much, yet the silent feel so peaceful and said it all. Love is such a precious, beautiful and lovely feeling that one can experience and tonight Arnav Singh Raizada, feels that he is the happiness man existed after having finally experiencing true love. Never before in his widest dream that he ever imaging that he will ever experience this lovely feeling known as love. But, after meeting Khushi everything changed, he changed and so has his life. There is a smile always lingering in his handsome face. He can now love easily after known love thank to his Khushi who is his true happiness in all sense.
Khushi (Hesitantly): Ar..Nav!! I… I…. Arrr…
Arnav (Worriedly): Khushi!! Are you okay?? Are you having any pain?? Do want anything??
Khushi (nodding her head nervously): Don't worry, Arnav!! I'm okay. I just want to ask you something.
Arnav: What's wrong, Sweetheart!! Why are you hesitanting?? You know you can ask me anything right… Afterall, I'm all you, right!! Baby. (Smirking; giving Khushi his most charming smile)
Khushi: Actually!! I want to say that I'm sorry.

Arnav (Shocked): Khushi!! Why are you saying sorry… Are you okay??
Khushi (With tears in her eyes): Arnav!! I'm saying sorry because I can't protect our BA…By!! I'm such a bad mother. I'm sorry for hurting you!! I'm sorry for everthing you had to go through because of me..
Arnav (hugging her after kissing away her tears): Khushi!! Please stop, crying!! Shush!! Stop!! No more crying!!
Khushi: I want my BA..BY!! Arnav!! I want him!! Please bring him back..kk!! Please!!
Arnav: Shh!! Stop!! Khushi!! No more crying!! Listen to me, Khushi!! Shh!!! Khushi, if you love me, you will stop crying!!
And Khushi's cries, reduces to a sobs immediately with some tears still falling. Khushi, please listen to me. Now, that's like my good girl, Arnav said softly wiping away the little falling tears from Khushi's eye. Khushi, I can guarantee you that you are the only woman that will ever be the mother of my children and I can asure you that you best mother that any of our future children can ever have and would have; please never ever doubt that, okay. Because, before meeting you never in my life I could have ever imagine myself having any relationship with any woman and having a family of my own was out of question.
Khushi, you are the only that have changed the whole equation of my life. Khushi, I had a lovely childhood with a picture perfect family with Mum, Dad, Dadi and Di but it's all changes after my forthteen birthday when I lost everything including Mum, Dad and Dadi, but before that I had the best family, best Mum, best Dad, the best family with lots of joy and happiness, and I want our children to have the perfect family to grow up in and hope that they will always have both of us. I want the best for our children and I want them have everthing they ever need and want include both of the parents.
Therefore, I want you to understand this once and for all because I'm not going to say this again that I need you in my life always (Hamesha), from now onwards there is no Arnav without Khushi. Promised me that you will never do anything reckless as you did before, you will never put yourself in danger and you will take care of yourself. Please promise me, Khushi that you will do your best to stay with me always, Arnav and Khushi Hamesha.
Khushi (amused by Arnav's love for her in this declaration with happy tears): Ar… Nav… How can you love me so much??
Arnav: Seriously, Khushi!! Here I'm seriously waiting for you to promise me that you are going to take care of youself and your dream just broke realizing I love you!! Trust my crazy lovely wife to spoil romantic moments.
Khushi: Aww… You call me crazy!! How could you??

Arnav (Laughting; as he successful brought his Khushi back): If I won't call crazy, crazy, then what should I call... Now, if you have finish with you monologue, will you please promise me!!
Khushi: Okay, Baba… I promise you that I will take care of myself and won't do anything reckness. Happy now!! Now, you should also promise me the same…
Arnav (whispered, kissing Khushi soundly): Love you so much, Jaan (Darling). But, Khushi!! Why should I promised, what all I never done any reckless thing.

Khushi (shocked, was an understatement; with her mouth with open in a big O): What!! What did you say!! Did I just heard that the Great ASR, the great Laad Governor, has never done anything reckless!!! Woah!! That will be the joke of the year!! Should we do some reality check!!!
Arnav (Laughter): Oh!! Ho!! Jaan!! No reality check needed!!! I was just pulling your leg, Nah!! Okay!! Okay!! I promise you, that I will care of both for us and I will think before taking any decision; no more reckless decision. Happy now!!
Khushi (Kissing Arnav soundly): I'm very happy now!! Thank you, Baby!! Love You!!
Arnav: Khushi!! Can I say something!!
Khushi (Laughing): Oh My God!! What Happened to my Silent Singh Raizada, he is talking so much tonight even more than me!! Of course!! You can tell anything!! Actually, you have to tell me everything because I don't want any misunderstanding between us ever again; one Shyam is enough in our life. Hence, no more secret between us, okay!!
Arnav: Okay!! Same applied to you too, no more secret, no more hiding fro me… DEAL!!
Khushi: Okay!! DEAL!!!
Arnav: Khushi!! I love you, life without you is meaningless, and Arnav is incomplete without his Khushi!! When you fainted in my arm, I felt like my whole world is crumbling before me, when I saw you lying lifeless in the hospital bed, I felt like I have lost everything and when you were crying for our Baby, I felt like someone is killing me. In those moments, I die three atrocious deaths because you met the world to me.
Khushi, I love our baby but I love you more. Khushi, I promise you that I will bring our baby back but I need sometimes, you body need sometime to heal, we need to spend sometime together, so much have happened between us in the past we need to learn a lot about each other and we have both starting afresh in our career which need time too. Once we are more settle in our life, we will happily welcome as much babies you want, Pinky Promise!! We can create our own Footy team, cricket team and so on… What say!! However, for now want to spend my time with my lovely knowingin order to know her better, I want to show her how much I love her.
Oh!! Ho!! What's happening here, my Sanka Devi!! Lost her talking ability while her Pati Dev has developed a talkative complexity lately. Khushi!! I'm sure we are suffering from better-half personality inter-cross-connection exchange.
Khushi: What The!!
Arnav: See!! What I mean!! Better-Half Personality Inter-cross-connection Exchange!! Khushi, It's DM!! Not What the!!
Khushi (Confused): Huh...
Arnav (Smirking): Welcome back to the world, Khushi!! I think you really need your beauty sleep, you must be suffering from Jet lark. Let's go back to our suite. Okay!!
Khushi (smile, holding Arnav hand): Yes, I badly need some rest I guess.
Soon they were sound asleep in their small world finding peace in each other warm, after cleaning all their doubts.

******** TO BE CONTINUED SOON *******

HEY GUYS, I'LL BE BACK WITH PART 24 SOON, HOPE YOU ENJOY. THANK YOU!!!
THANK YOU!!!

Disclaimer: The views expressed above are member's views and this website does not comply with it. The views expressed may not be factually correct. Incase of any issue please contact us/report it to us.