Pratyusha Banerjee 1st Death Anniversary
Apr 1, 2017
Pratyusha Banerjee 1st Death Anniversary (By Telly_News) (Thanked: 3 times)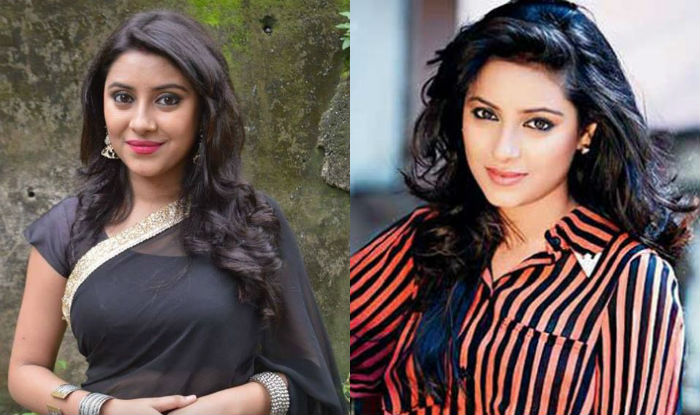 One year ago, on April 1, the entertainment industry was left shocked when the news of popular television actress Pratyusha Banerjee's death spread. Fans of the young Balika Vadhu actress were left devastated when the 24-year-old actress committed suicide. The reason behind her death has been speculated since then, and the answers that are circulating on social media vary from having relationship problems to being subjected to prostitution. While the real truth may stay hidden, friends and fans of the actress still find it difficult to cope with this sudden loss, one year later.
Pratyusha Banerjee's best friend from the industry, Kamya Punjabi has gone forward to pay tribute to the actress in the form of a short film for the actress, Pratyusha's last project, which will be released on her first death anniversary on April 1, 2017. Pratyusha Banerjee is best known for her role as Anandi in Balika Vadhu and for being the innocent soul on Bigg Boss 7. The multi-talented actress has entertained us in various reality shows apart from Balika Vadhu, which brought her to fame. As we remember the actress on her first death anniversary, here are five things you probably did not know about the actress.
1. The initial shows
Pratyusha Banerjee became famous for her lead role in Balika Vadhu, where she played the older version ofAnandi. However, while she replaced the Avatar Gor and became the face of the drama series, she was also a part of a multi-star cast thriller show, Rakt Sambandh on NDTV Imagine. Pratyusha Banerjee played the supporting role of Priya in this series which is still on the air in a dubbed version. Rakt Sambandh has been dubbed in Tamil and is currently aired on Pudhuyugam TV. Rakt Sambandh aired around the same time as Pratusha played the role of Anandi in Balika Vadhu.
2.The journey to Balika Vadhu
As Rakt Sambandh and Balika Vadhu were aired around the same time, Pratyusha Banerjee was a new face on the Colors TV drama. The actress once revealed that she was a part of a talent hunt show where she won the contest to bag the role of Anandi. In an interview, Pratyusha revealed that she was signed in as the lead of the show after surpassing the contestants Nivedita Tiwari from Lucknow and Ketaki Chitale from Mumbai, in the talent hunt show.
3. Pratyusha Banerjee's relationships
At the time of her death, Pratyusha Banerjee was in a relationship with Rahul Raj Singh. In fact, Rahul Raj Singh is said to have been one of the triggers for the actress' decision to end her life. Rahul Raj Singh has been accused of various things from forcing Pratyusha into prostitution to subjecting her to an emotionally abusive relationship. Before her relation with Rahul Raj Singh, Pratyusha's boyfriend was Makarand Malhotra which ended on an extremely negative note. In fact, the disastrous break up with Makarand Malhotra was the reason Pratyusha entered the Bigg Boss house.
4. Mental health issues
Pratyusha had been in two troubled relationships, and the actress was extremely stressed and under a lot of emotional turmoil. According to reports, Pratyusha was suffering from stress and depression in the last days of her life. The director of Pratyusha's last short film, Hum Kuch Keh Na Sake, revealed that the actress had vomited blood during the shooting because of stress. Pratyusha's maid had also revealed that the actress had tried to commit suicide twice before hanging herself.
5. Financial Troubles
Pratyusha Banerjee was in various controversies before her death. The actress was in a financial crunch according to her boyfriend Rahul's family. After her death, Rahul revealed that she was in an acute financial problem. Earlier last year the actress had been in a tiff with the police after her boyfriend, Rahul, failed to make payments for an auto loan he took. There were reports that the actress did not pay a hotel in Mumbai for her birthday bash that was organised. However, friends of the actress said that these allegations were untrue and the actress was doing well for herself.
Author Aishwarya Krishnan
Apr 2, 2017
The late actress' parents told a website that their is no peace for them till justice (By Telly_News)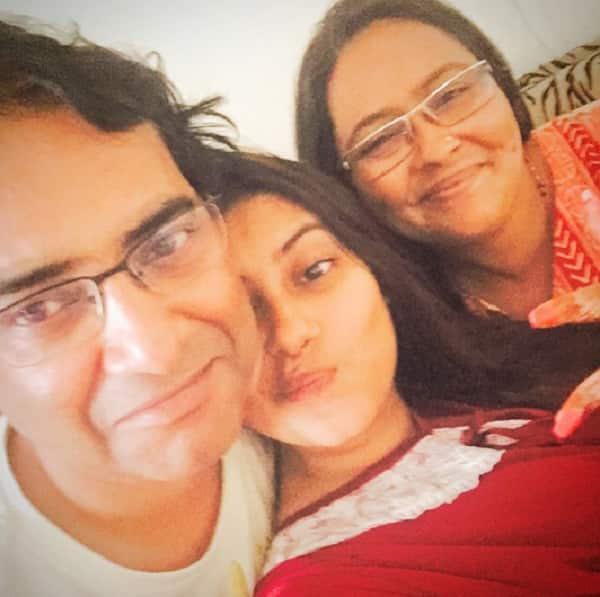 It has been a year since Pratyusha Banerjee ended her life in tragic circumstances. The Balika Vadhu actress gave up her life by hanging herself from her Goregaon apartment in the afternoon on April 1, 2016. Friends of the actress reacted in shock but the revelations that followed where even murkier. It seems Pratyusha was in an abusive relationship with Rahul Raj Singh. She was also bankrupt with a lot of debt on her head. This coupled with increasing dependence on alcohol had made the actress very vulnerable. Pratyusha was very depressed and had isolated herself from family and friends. Her parents are still fighting for justice.
In an interview to Hindi website Dainik Bhaskar.com, Pratyusha's mother Soma revealed that they have been living in Mumbai since one year fighting the case. She said that life had changed after the death of their daughter, Pratyusha who was an only child. In her statement, she said, "The road to justice is not easy. Four months of the year I spent in the courts of law. Now, the final verdict will be in June. I also got threats. But I am not scared. I want to know how my daughter died." Pratyusha became a household name as Anandi. She was only 19 and a darling of the masses.
At a tender age, her life was not easy. She was reportedly in a turbulent relationship with Makrand Malhotra. Buzz was that she ended Bigg Boss to get over him. Post the reality show, her career saw a slide with good projects eluding her. Her father told Dainik Bhaskar, "The road to justice is not easy. We are fighting this battle for all the girls from India who come to bigger cities with aspirations and get cheated by some manipulative people." Pratyusha met Rahul Raj Singh in 2015 and started dating soon after. While everything looked rosy, the first report of problems came when she was alleged to be a defaulter by not clearing restaurant bills. She did not manage to pay her car loan too.
The suicide had a number of conspiracy theories around it. "I will get peace only when my daughter gets justice. I have faith in the law of the land," said her mother.
Disclaimer: The views expressed above are member's views and this website does not comply with it. The views expressed may not be factually correct. Incase of any issue please contact us/report it to us.