'Girls On Top' TV actress Saloni Chopra posts BOLD pics with message on RAPE
May 23, 2017
'Girls On Top' TV actress Saloni Chopra posts BOLD pics with message on RAPE (By Telly_News) (Thanked: 2 times)
TV actress Saloni Chopra best known for her show 'MTV Girls on Top', is breaking stereotypes with bold photo series on issues like feminism, **** shaming and ****uality.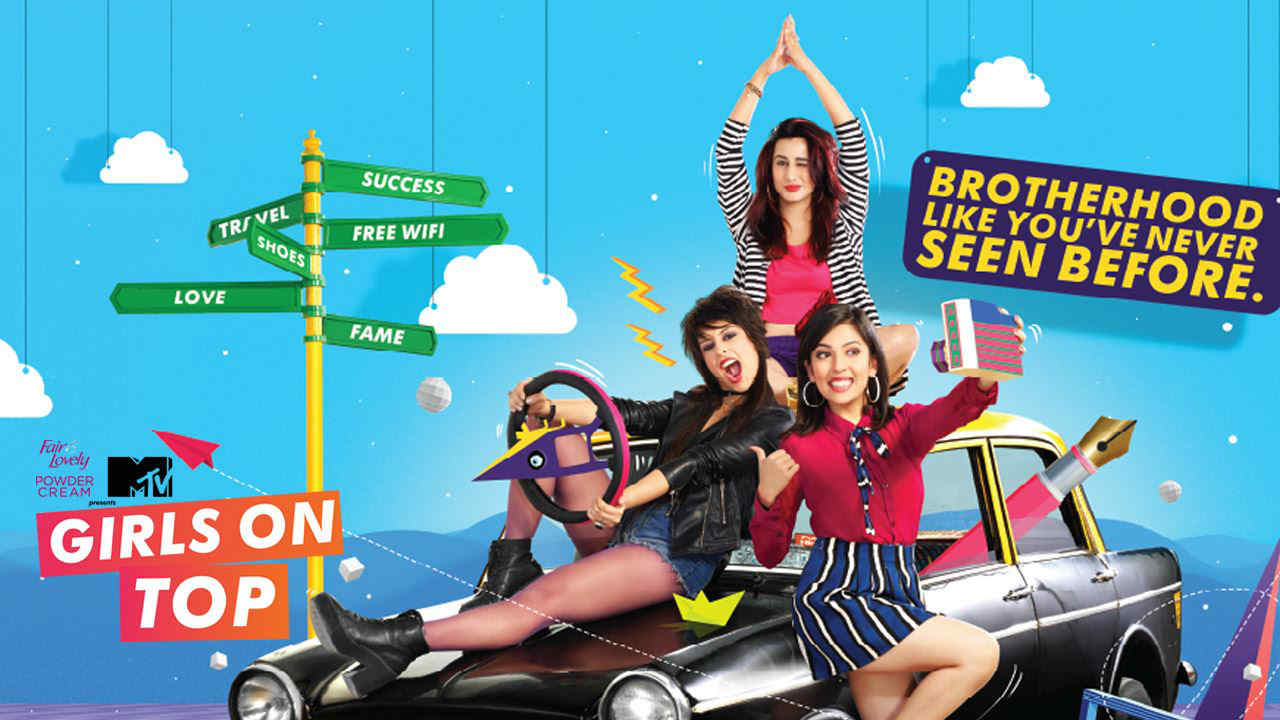 Saloni Chopra is one such actress who always speaks her mind and the actress recently shared some pictures which will surely inspire every huma being. Check out the pictures here...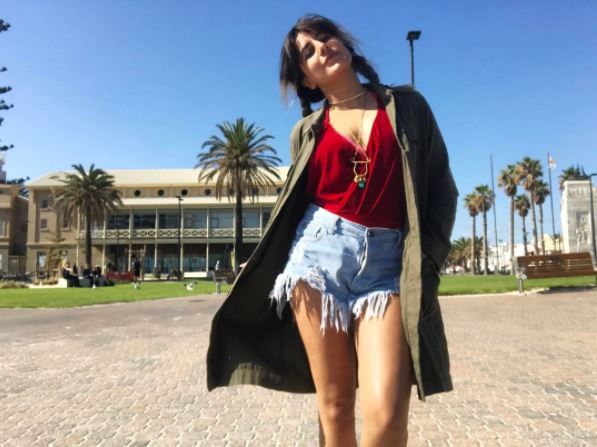 With a message related to women empowernment, Saloni posted this photo on her Instagram account and captioned it as , "I can do anything I want to do & so can you. X ???? @m3anker #traveldiaries #adelaide #australia #salonichopra #freethenipple #womenempowerment #equality."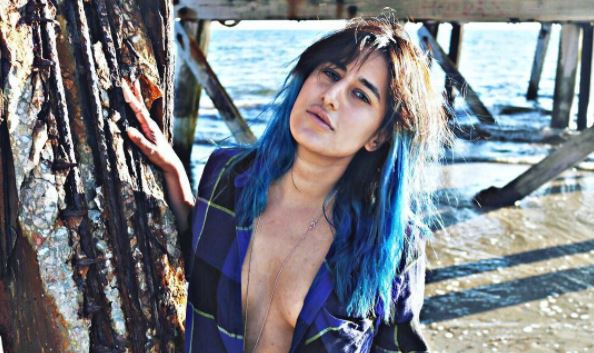 This is the second picture posted by Saloni with the caption, "'I find it interesting how society doesn't care when the media ****ualizes women, when men ****ualize women, when schools and the government ****ualize women. But the second a woman is in control and ****ualizes herself willingly it's wrong and disgusting.' #anonymousquote #traveldiaries #freethenipple #womenempowerment #beyou #thefutureisfemale #equality #educateindia #adelaide #australia #bethechange ???? @m3anker."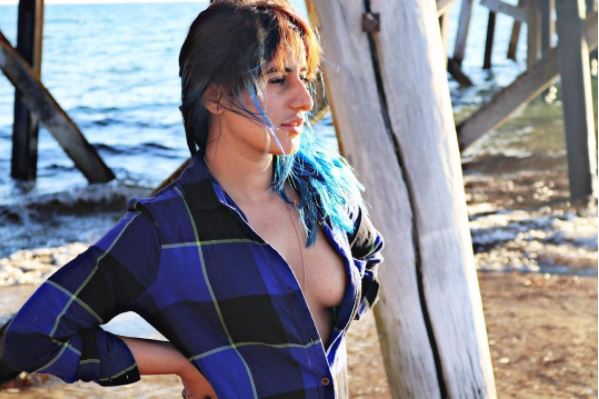 Here's the third image with caption, "Part1/2 I understand now why my mother always says "I don't mind the photos you upload, they're nice, just don't write the things you write. Why do you want to go against people?"… And why my ex boyfriend always said "I agree with what you write, it's great… but what's the need to put up such photos?"… & then there's you, oh so many of you, who say "women empowerment is fine, but how could you possibly be so disgusting and shameless!"… I understand now?—?stuck in a tug of war between society, family & love, that I was silly enough to wonder why my ****s are such a threat to society. You'll drop all your conversations on India Pakistan & the nuclear bomb just to come & tell me I'm ruining your cultural values, along with which you'll casually throw in "get a **** enlargement surgery"… because culture only works one way. I understand now that we live in a country full of people who adore shirtless men with biceps and abs in a generation where shirtless gym selfies turn you into fitness role models but dare a girl talk about de****ualizing her body, you'll shut her up with a bikini & **** remarks. **** star it seems, yes, why stop at that? Why not make her a prostitute too? After all they have much in common. You love a good **** out of it but will die before you give them the respect they deserve. & no, #NotAllMen?— bcos they're being raised by us women after all. I understand that "Woman empowerment isn't about freeing your ****! It's about education & equal rights", but if we've gotten far enough to fight for equal rights we must be comfortable in our bodies? Surely, the 16 yr old girls wanting to become doctors & engineers aren't worried about their rapidly growing ****s & how many men lech at them? That's right, give her a salwaar kameez, that'll solve the problem. Culture solves all our problems, except for domestic rape?—?that's not a topic worth discussing cos we don't wash our dirty laundry in public. We wash her blood stains with her desire to live & then teach her to be a 'real woman'. Real women don't publicly talk about being raped by family members. #linkinbio #bethechange #freethenipple #womenempowerment #indiasdaughter #educateindia."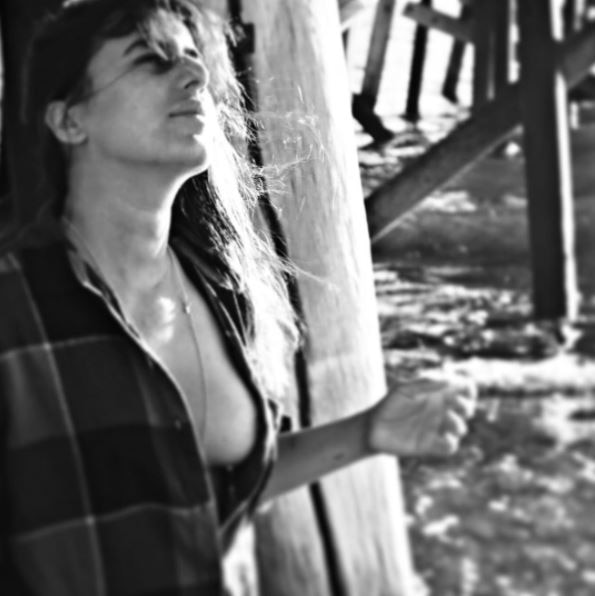 Here's another bold picture in which Saloni is looking stunning. She captioned the image as, "Part 2/2 The lesser she exposes, the more respected she'll be. Because girls from good families don't show skin. Which goes to say that girls who show skin - deserve it? And so days after we killed the men that raped India's Daughter, we discovered there wasn't just one of her. No, you may call her 'fearless' with pride but I guess it's time you realize that we're all, unfortunately, daughters of a nation that only wants fearless daughters in homes outside of their own. We take part in candle marches for someone else's daughter and yet we cage our own. Nirbhaya. Haryanas Nirbhaya. Delhis Nirbhaya. North India's Nirbhaya. Bangalors Nirbhaya. Mumbais Nirbhaya. You say it with so much pride, but what once felt like a salute to her now feels like a slap in my face. Her name was Jyoti.. but I understand, it's my fault. It's our fault for being born into a body with ****s & a ****?—?both of which solely accordingly to you exist for pleasure. Your pleasure, my shame? I understand, that you're going to go to the furthest of your powers to take away her rights because you're petrified of her strengths?—? because you don't genuinely believe that the liberation & education of women is what will be the growth of our country, no, our women are sacred, kept safely behind walls, just like our goddess. I understand that this isn't the end, this is just the beginning. And it breaks my heart to see that a lot more daughters in every corner of our country are going to end up 'fearless', if you don't understand this too. #linkinbio #educateindia #indiasdaughter #bethechange #saynotorape #freethenipple #womenempowerment #humanity #writersofinstagram ???? @m3anker."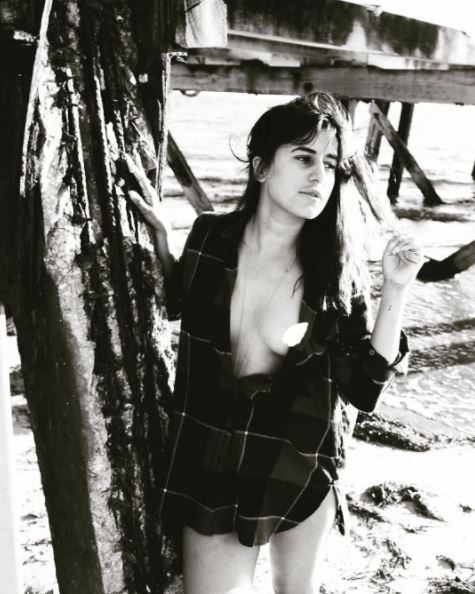 Another photo with inspiring caption, "You don't have to be pretty. You don't owe prettiness to anyone. Not to your boyfriend/spouse/partner, not to your co-workers, especially not to random men on the street. You don't owe it to your mother, you don't owe it to your children, you don't owe it to civilization in general. Prettiness is not a rent you pay for occupying a space marked 'female.'" — Erin McKean - ???? @m3anker ???? @loco_latte #beyou #equalrights #educateindia #womenempowerment #feminism #goodvibesonly #traveldiaries #zero****sgiven #innerbeauty #erinmckean #word**** #foodforthought #females."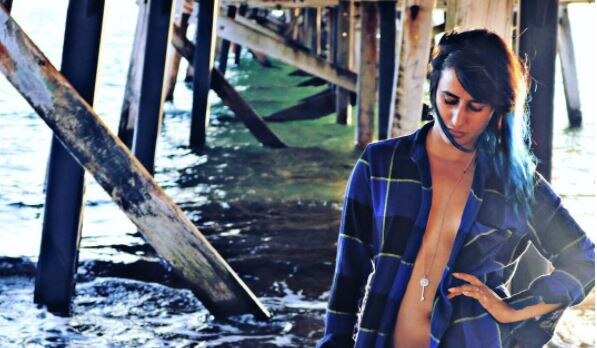 Here are some more pictures of the gorgeous TV Actress.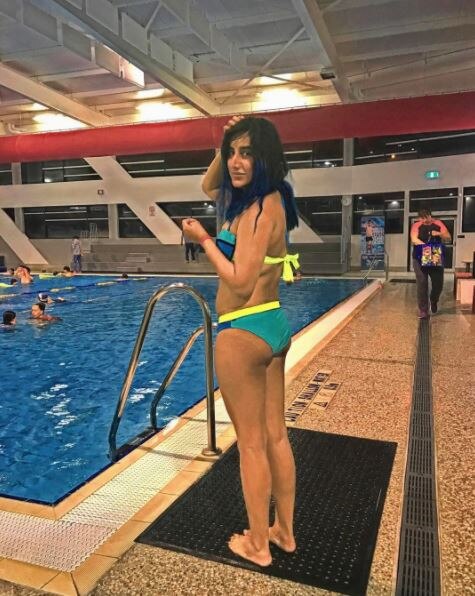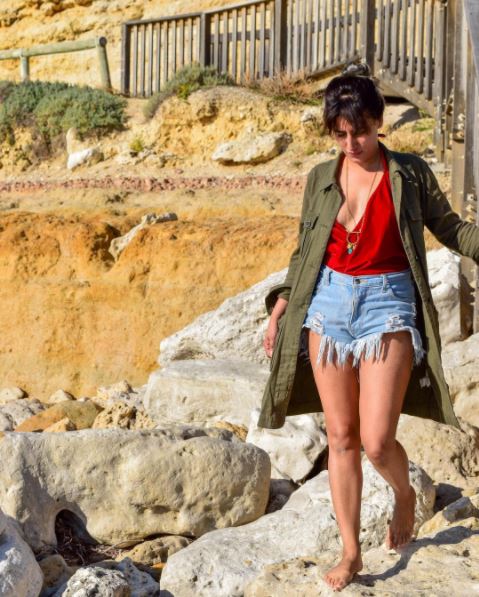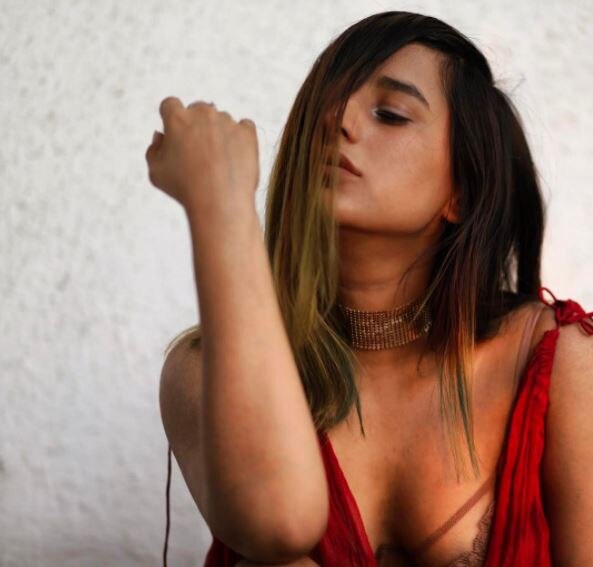 By Teanfm
Disclaimer: The views expressed above are member's views and this website does not comply with it. The views expressed may not be factually correct. Incase of any issue please contact us/report it to us.