ARSHI SS DYAD - THE TWIN BROTHERS
Jun 11
ARSHI SS DYAD (By Maahiak) (Thanked: 27 times)
Guys, here is my second story. DYAD-something that have two parts. It is the story of the twin brothers the Dyad A&R Arnav and Rehan. Hope you will enjoy the story.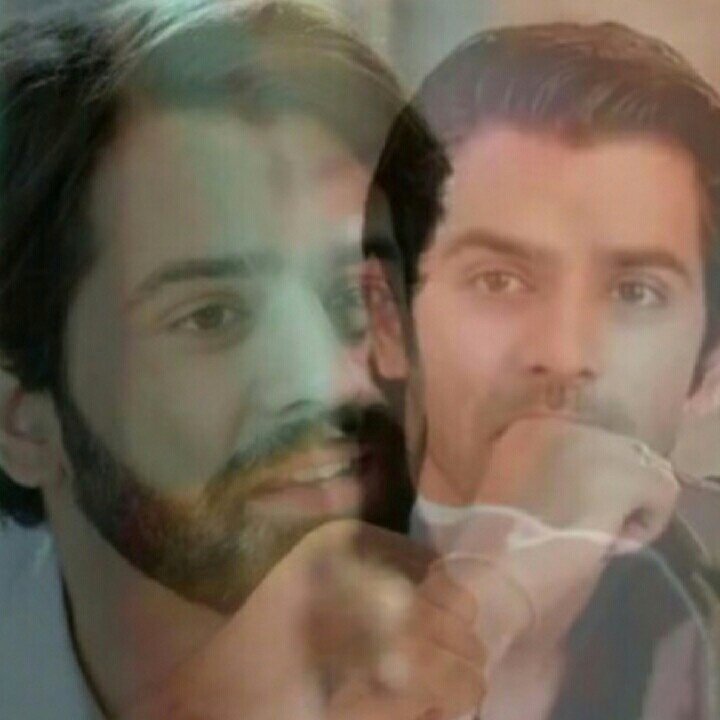 Prologue
Arnav and Rehan were discussing about their day and today it was through Skype as he was in Paris for a deal and Rehan was in Delhi. Arnav saw Rehan taking a sip from his drink.
Arnav: Reny! Again you started drinking?
Rehan: No Arny, why would I? It's just the quota of bear you had allowed me on weekends. By the way where is yours?
Arnav: Oh! Its Friday today!
Rehan: Of course. You had forgot it? Come on take you drink.
Arnav took it because of his stubborn brother. Rehan noticed him different today because he was looking lost from the start and now he just took the drink, without sipping it, just kept there.
Rehan: Hey! What happened to you? Where are you lost? You had even forgotten it is weekend. Say it, what is the matter? Did somebody hurt you?
Arnav: What? Nothing happened to me. So tell me about the new interns, how they all are working?
Rehan: They all are working good, but you don't change the topic yaar. What is it? Did your new building collapsed?
Arnav: Shut up! Nothing happened to the project. It is something else.
Rehan: What is it?
Arnav: Yaar, there is a legal advisor for the other company; I had just saw her on the party.
Rehan: Oh, it's a girl. So is she hot?
Arnav: Reny!
Rehan: Ok, ok boss. So what is it with her?
Arnav: I don't know yaar, I really don't know. I was just sitting there uninterestedly with a drink and clicking the surroundings in my camera.
Rehan: Typical ASR.
Arnav: Are you listening?
Rehan: Ok sorry!
Arnav: Just then someone called her there, and that too to sing. I was about to get up and walk away but seeing her I was just stuck there. Looking like an angel in white, and her voice yaar, I don't know. And most importantly the song one of Mom's favorite. I couldn't control myself and my camera too it's on accord clicked and clicked her picture.
Rehan: Don't tell me the love at first sight ****.
Arnav: I don't know about all that, but surely I want to know her more.
Rehan: So what have you planned?
Arnav: Nothing yet, but surely I want to meet her.
Rehan: Finally, my brother proved that he is a man.
Arnav: Reny!
Rehan: I said the truth Arny, it is the first time you are speaking about a girl, and so what is this special about her that the great ASR fell for her?
Arnav: She is special, that is only I can say now.
Rehan: Don't get attached too much yaar, please don't get hurt.
Arnav: Hey, she is not like that.
Rehan: You have gone man. So where is the photo of my Bhabhs?
Arnav: Don't you dare Mr. Rehan Singh Raizada, don't you dare to play your cheap flirting with my girl. She is not your babes.
Rehan: You got me wrongly idiot, I hadn't said babes, I had said Bhabhs, modern name for Bhabhi, meaning Brothers wife. And don't worry man as Mom had said Bhabhi is our second mother. As she will be younger than me if not mother she will be my sis, ok?
Arnav: You don't have to justify Reny, and you know me.
Rehan: Of course Mr. possessive Raizada. So she will be your babes and my Bhabhs. So where is she? Show me?
Arnav: Here.
Rehan: I can't blame you yaar, she is beautiful and innocent too.
Arnav: I know. Ok, good night then.
Rehan: Good night buddy and today you are too eager to sleep. Ok then dream about my Bhabhs.
Arnav: (Smirking) Sure. So don't drink much and sleep.
Rehan: Yes boss.
Both the brothers chuckled at that going offline.
Next i will update the character sketch. Before that Guys, tuesday is my course viva. So i will update my stories only after that. Pray for me and I hope you all will support me just like for 'Love of modern hearts'.
Voting: (Total Votes: 44)
Jun 15
Character Sketch (By Maahiak) (Thanked: 15 times)
Arnav Singh Raizada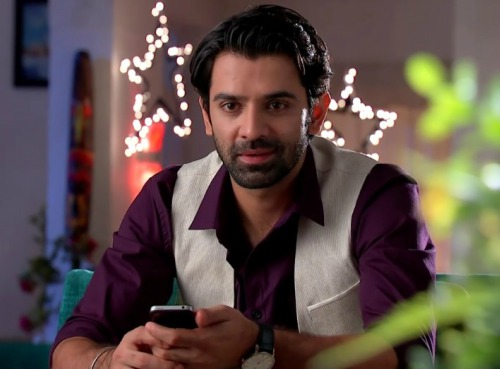 Arnav Singh Raizada is the arrogant angry beast for the world. But he is amiable with the loyal and hardworking employees like Aman and Palak and respects the senior employees who used to work with his father even though he hates him to the core. Rehan or Reny is his only family and everything apart from their Bua who lives in Varanasi and maternal family. He was as if dead when Rehan was addicted to alcohol and drugs years back and he had to act very strict to bring his Reny back to life. He loved his Mom to bits and her death due to their dad has a high impact on both the brothers. He shows to the world that he doesn't believe in the concepts like love and commitments but in the heart of hearts waiting for that to happen. As he was afraid of relationships he doesn't even pay heed to any women other than for profession. After their Mom gone and father brought his new wife home he along with Rehan left the house towards their maternal uncle in Boston. They used to live there but never accepted any money for their needs as they both worked hard during free times and became what today. His mother wished him to be an architect due to his drawing skills and so it was his passion from childhood and that is what he is now. He completed post graduation from Harvard and now is the CEO of AR builders and developers under AR corp. We can say his best friends are plants, guitar, and camera.
Rehan Singh Raizada
Rehan was the coolest among the brothers until some years ago but one incident made him drawn in guilt and regret and he became ruder than the ASR himself. He loves his Arny to the core and he can't even sleep until he discusses his day with him but there is one thing that he hid from his brother. He too doesn't believe in love and commitments but unlike his brother who is allergic to girls, he is a total playboy but apart from casual flirting and one night stands he can't tolerate women. Even after the dark phase of his life, he accomplished his passion, his mother's wish with the constant support of his brother that is to be a doctor. He had completed his graduation and specialization from Oxford University. He is the CEO of AR College and hospitals and along with doctor sometimes to avoid loneliness he works as a professor too. Unlike Arnav he doesn't mind girls throwing themselves at him or he acts like that but never mixes his personal life with the profession. In profession, he is the strict and arrogant boss who never tolerates mistakes. Both the brothers like to mock each other's profession and sarcasm is their best friend. Even though Angelina Richard their mother died out of cancer the sons know it's their father who killed her. Like Arnav we can say his best friends are drums and books.
Khushi Arora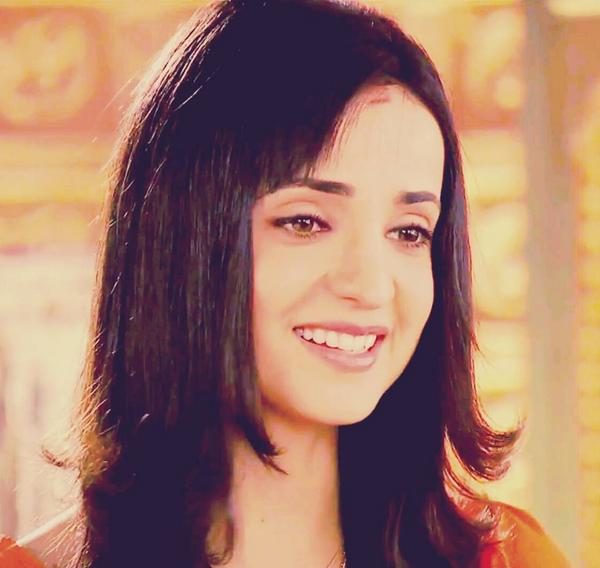 Khushi is nothing but her name. She was a happy bubbly Khushi in childhood but the sole reason she forgot to even smile now is her father who uses her for his benefits and mother who says nothing against the father. She wanted to be an architect and they made her a lawyer when she became one she liked to be a civil one to help poor and he was adamant for her to become a criminal lawyer or a legal adviser of MNC's so that they can get ample money. She never was a girly person from childhood so she used to play all the boy's games along with the neighborhood kids but that was never fine with her parents. They wanted her to dress up as per their wish behave as per their wish, even think as per their wish them. At first, she used to fight for her justice but gradually she left everything and done everything they wanted unknowingly. According to her father, they had done everything best for her but according to her other than loving her. When it was time for college they sent her to Cambridge University because for them it was the best university. Anjali is her only friend who was her senior in college and her parents allow her to go out only with her whether it is inside or outside the country. She knows life is not a fairytale but still hopes for love but generally hate men who play with girl's feelings. As per her, no men can ever understand women for what they are.
Anjali Singhania
Anjali Singhania is Khushi's friend from college who is a doctor by profession still struggling hard to stabilize her life. She was from a middle-class family but with the scholarship, she achieved her wishes to become a doctor. She had once taken a decision against the wishes of her family and it changed her whole life and till too she is ashamed to face them because of the guilt. She and Khushi became friends due to pain and thus always with each other in thick and thin.
Aman Mathur
Arnav's manager at Delhi branch. Respects his bosses and very loyal to them. They consider him as their friend but his middle-class life is always pulling him back from accepting that. Very loyal towards work and forgot even to marriage.
Akash Mehra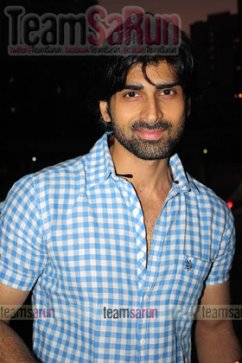 Akash is Rehan's assistant and Aman's best friend. But unlike Aman, he treats the AR as his friends. He always goes to AR B&D saying to see Aman but it is actually to meet Palak which he thinks nobody knows.
Palak Malhotra
Head interior designer at AR B&D. Is in love with Akash.
Vijay Arora and Kaveri Arora
Vijay does what he likes and thinks everybody wants it and Kaveri follows his every word. He will do anything for money. He is frustrated because he didn't have a son and blames his wife for that. She too thinks it to be her ill fate and blames everything upon Khushi. Both of them never give a hear to what Jayashree says in case of their injustice towards Khushi.
Jayasree Arora
Khushi's Dadi and the only one who care for her. She tried many times to instill goodness in her son but never succeeded. Hoping that the fairy tale love will happen for her chutki.
Avanthika Kumar
Arnav and Rehan's Bua. The only one who acknowledges and care for the twins in their father's side. A proud business women who care for the AR than her own brother. Calls Arnav as Chote and Rehan as Nanhe and adore them very much but right now worried about their future.
Gavin Richard and Sasha Richard
Gavin is AR's mother's brother and a professor whom they call as uncle and Sasha is his wife whom they call as tia (Spanish word for aunt) as she is spanish . Both loves the twins a lot and care for them more than their own son.
Nigel Richard
Gavin and Sasha's son and AR's cousin. He is a software engineer and cool fun loving guy. We can say he is actually afraid of his angry cousins but like to irritate them. He is younger to them and respects them a lot.
Voting: (Total Votes: 20)
Jun 19
Teaser for next part (By Maahiak) (Thanked: 9 times)
Guys here is a teaser for next part. Hope you are liking the story. And kindly please look into the character sketch because I had forgotten to mention some of them in the previous update. Read and say your views.
Anjali: Where did you get it?
Khushi: Was on the doorstep.
Anjali: But why are you angry? You can be proud my girl, here too you got a follower.
Khushi: Follower my foot. Anju, you know I hate these types of guys.
Disclaimer: The views expressed above are member's views and this website does not comply with it. The views expressed may not be factually correct. Incase of any issue please contact us/report it to us.