5 Reasons why Amitabh Bachchan is irreplaceable as the host of Kaun Banega Crorepati
Aug 29
5 Reasons why Amitabh Bachchan is irreplaceable as the host of Kaun Banega Crorepati (By Medsuper) (Thanked: 3 times)
Amitabh Bachchan, the name itself is an enigma and is synonymous with Indian cinema. Going back, there was a time when Indian Cinema and Indian Television where two separate entities which did not meet. Now, the scene has changed with every film promotion taking place in collaboration with TV and superstars shining away hosting reality shows. This path breaking change can, to some extent, be credited to this enigma we talk about. Amitabh Bachchan being the brand he was and he is, was one of the first to take up this challenge when the idea was quite novel. Kaun Banega Crorepati found its way into our homes when we least expected and the rest is history! We were completely at awe with "Computerji lock kardiyajaye" and this became resonant in our everyday lives with kids mimicking the idol and his voice. We were so at peace when he said "Aur ye galatjawab" that it almost felt as if he meant only the best! Down the line, this show which should ideally interest geniuses or scholars became a part of the normal life of a housewife! As every year we awaited the show with eagerness we also missed Big B when Shah Rukh Khan took up the role. Maybe it was around that time that this discussion came into being primarily of why Amitabh seemed the force behind Kaun Banega Crorepati's success, probably he was the only one we wished to see there. Trying to decode the secret behind this we have been able to enumerate a few reasons that are simply thrown in face as we begin the debate.
The Literary Backdrop
Amitabh has a literary background to back him, he comes from a generation where we turned a page or few to read! Knowledge of any kind was treasured and vouched for then. Amitabh's father a great poet in his own right Harivansh Rai Bachchan has had a great influence on his son. Amitabh usually shares, tweets and writes about his father and also his writings. This adds charm to his already sophisticated image. In a show like KBC this seems to be a beneficial addition as the host who engages the audience himself has a hold over what he is talking about. People seem to trust him and his judgement, also to an extent depend on him, this dependence is a very reliable one when it comes to the participants who are actually disheartened when they lose it or have to leave in the middle.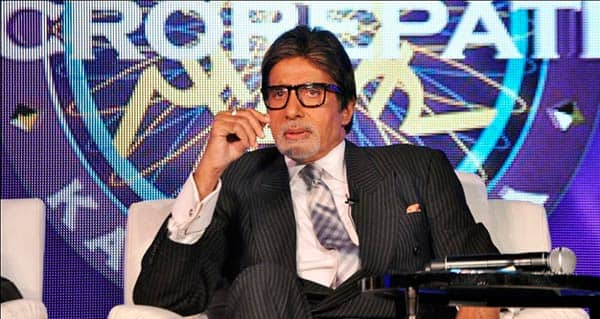 The Empathetic Calm
Is it the years spent in the cruel industry or the hard life he saw or the near death experiences he has had –Amitabh Bachchan seems to be the most secure actor or artist we have seen. The security he adorns is so great that it almost extends out and encompasses the people he interacts with. He actually impresses us with his ability to take nothing-absolutely nothing to himself! Human beings tend to take things a little personally when it crosses a line but not Amitabh- by that do we mean he is above human- well maybe or maybe he has managed to attain the ideal self. This is something that makes him the best at handling any situation that goes out of hand at the show. When it comes to security we can also talk about the connect- Amitabh is one person who can connect with a 90 year old and a 6 year old alike! He manages to engage one and all-it is not just the participant but the audience who sits around him in the studio- managing to make them all smile.
Bachchan-The Brand
He is a brand in himself, plus the brand value he brings as the host of KBC actually seems irreplaceable. People think about KBC and then think about "Computer Ji""Lock kardiyajaye"in that base authoritative voice. Can we even begin to imagine another person there?! Well no- actually we seem to be quite fixed on what we prefer. Well that is the whole point!!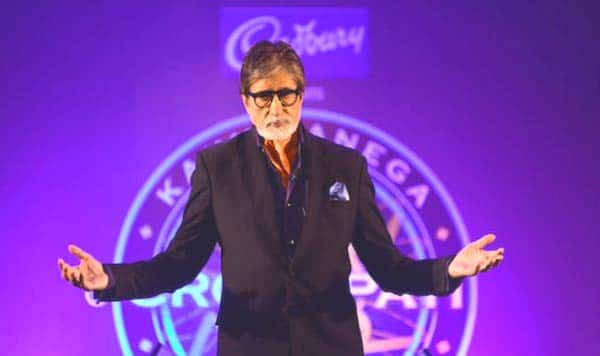 Personality Boon
The physical charm of Amitabh Bachchan comes from that voice we can die for! Yes, the kind of eloquence in his speech, the articulations he brings about in his exclamations which are so empathetic that we actually feel him being a part of what the participant or the audience feels, the control we know there is, in the gravitas he projects: all this and more just have got themselves imprinted in our hearts and minds forever.
Force with a Common Touch
Amitabh is so big that we know that he is at that point where many would just dream of reaching while at the same time he is so rooted to the ground that he instantly connects with masses by his simplicity and common touch, he can be intimidating and comforting at the same time. He makes the person infront of him so endeared that they might open their hearts right infront of him while he can take complete control of the person by just a word. That power does not seem quite common.
Credit : Eva Abraham
Disclaimer: The views expressed above are member's views and this website does not comply with it. The views expressed may not be factually correct. Incase of any issue please contact us/report it to us.