Jab We Met - 2
Mar 10
Chapter 41 - The first kiss! (By Angel23) (Thanked: 189 times)
"Arnav what are you doing?" Khushi asked trying to free herself from his hold, Arnav smirked as pulled her near him, hiding on a pillar.
"I sang for you!" he said, "Don't I deserve something?"
Khushi smiled, "What do you want?"
"You know.." he said huskily making her remember she promised something to him.
"Then take it!" she said trying to act strong, but deep inside she was very nervous and shy to share her first kiss with her husband.
"Really?" Arnav's eyes twinkled in happiness. Khushi nodded her head blushing.
He kissed her neck softly making Khushi shiver. Arnav held her hand slowly, as he kissed the corner of her lips gently.
Khushi closed her eyes, her dhak dhak increased and she was feeling goosebumps just by being touched by him.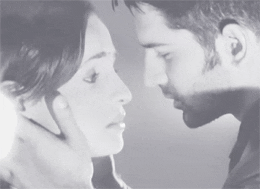 Arnav caught her lips, they shared a long and passionate kiss. Their first kiss!
Meera watched this with tears slipping from her eyes, her body was trembling and she was feeling such an anger on Khushi right now, that she wanted to kill her right now.
"Arnav loves me.. Arnav loves me.." chanting this, she controlled herself and rushed to the guest room.
Hearing the family's giggles, Khushi quickly pushed Arnav making him utter his favorite "What the.."
Khushi adjusted her hair, and went from there running, with a shy smile adorning her face. While Arnav smiled watching her run, he touched his lips.
"I love you so much Khushi!" he murmured and went behind her.
*********************************************
"Oh I am so tired today.." said Nani wiping the sweat beads forming on her face.
"I told you to rest Nani. Why don't you listen to me? What was the need to dance like a crazy?" asked Arnav, accompanying her to her room.
"Aww.. How mean! It's Akash beta wedding, and I've to dance be it terribly or not.. I even done a breakdance.." said Nani giggling.
Arnav shook his head, Nani noticed Khushi's lipstick on his lips. She smiled teasingly, "You want everyone to know what you did with your wife?"
She asked glancing at his lips, Arnav wiped his lips confused, he looked at his fingers and widened his eyes. Then looked at Arnav embarrassedly, "Nani you're too much!"
Nani laughed out loudly. They both walked to her room, but stopped abruptly hearing Meera sobbing.
Arnav and Nani peeked through her room, and saw everything messed up. She was lying on the floor crying bitterly.
Arnav wanted to walk in, but Nani held his hand stopping him from going. She signaled him to wait.
"How could you kiss that woman Arnav?.. You're just Mine.. I love you so much, how could you marry Khushi?.. Who is she by the way? An ugly stupid and not funny middle class girl.. I'm ten times better than her.. I'm more beautiful, I'm rich and only I look better with you.. Everyone in college said the same.." Meera said crying.
Arnav clenched his fist hearing this, which means she didn't change. She's still with her obsession on him, and even talking bad about Khushi.
Nani frowned hearing this, she looked at Arnav: You see how she is not trustworthy.. Throw her out of here Chote. I don't want her to harm my Gudiya, this girl didn't change, she still loves you and want to destroy your marriage..
"Don't know why I even tried to trust her.." Arnav said with a dangerous glare at Meera.
"I need to do something to make Arnav mine once and for all.." said Meera, she stood up determined.
"I will kill Khushi.." she said wiping her tears while smiling.
Arnav and Nani widened their eyes shocked.
"No, I can't kill her otherwise Arnav will be angry with me.. He will never forgive me.." she said, "I need to plan something else.."
"Haan.. I will become pregnant of his child.." she said smiling in glee.
But her happiness didn't last for long, as she received a tight slap by Arnav.
Arnav looked at her burning in anger, for thinking to kill his wife and for even dreaming she would be the mother of his child.
Meera touched her cheek with wide eyes, shocked and numb.
"Arnav.." she whispered his name.
"Don't even take my name Meera! You've lost that right.." he shouted, "How dare you? How dare you think such disgusting things?"
"Arnav it's not what you're thinking.." she tried to explain, but herself didn't know what she would say when he caught her red handed.
"You're same like your father.. I don't know what got in my mind to even trust in your words.." he said as he pulled her harshly by her arms. Meera hissed in pain, "Arnav please listen to me.."
"Whoever will try to harm my Wife, I will burn them.. I will destroy them.. And I don't even mind to erase that person from this world.." he said in a dangerous tone, making Meera gulp in fear.
"You saw the state of that man who tried to misbehave with Khushi.. Didn't you?" he asked gritting his teeth.
"Haan.. Haan.. That man I sent to create a misunderstanding between you and Khushi.. yes, I thought to kill Khushi because she's the one coming in between us.. What can I do?.. I LOVE YOU madly Arnav.. I really love you and I can't stand any woman near you.. Kill me now.. Kill me Arnav, because I can't live like this seeing you love another woman.." she said crying.
"You're pathetic Meera!" he said looking disgustingly at her.
Meera took a piece of a glass on the floor and pointed to her wrist.
"I will kill myself once and for all.. If I don't get you Arnav.." she said as if blackmailing him.
Arnav got into flashback when he heard the news of her accident. Would he let her do the same thing again? Let him live in guilt again? No, this time he won't accept it..
He held her and hand and shoved the glass from her hand angrily, then pulled her outside the room with him.
Nani followed them with a tensed face.
Reaching downstairs, Meera was trying to stop Arnav, while he didn't listen to her words only pushed her harshly towards the exit door.
"Do whatever you want of your life.. But not here, away from US!" he shouted and pushed her outside.
Meera almost fell on the floor, but she balanced herself somehow.
"Arnav you can't do this to me.." Meera whispered desperately crying badly. She can't believe all efforts to get him went in vain just like that. Why couldn't she control herself? She let Arnav know about her intentions and didn't even thought about the consequences.
Arnav shut the door on her face, and turned to his confused and shocked family. They didn't understand anything that happened now.
Khushi rushed to him, "What happened? Why did you throw Meera out of here?"
"Because she is not what I thought she was.. She is no different from her father.. She was faking all Khushi. She still loves me and wanted to get me, all this while acting like she was our friends when actually she was trying to create a misunderstanding between us in the hope I would leave you and love her.." Arnav said.
"I already expected this.." Anjali sighed.
"It's good that you took an action now itself otherwise she could have done the worst.." said Shyam.
"You threw me out of your life na Arnav.. But I didn't give up yet.. I will come back to make you mine! Soon.. Very soon!" Meera thought.
******************************************
Next morning..
Khushi was serving breakfast for everyone, but her attention was on her disturbed husband. He was still thinking about yesterday's events she knows. Even all night he stayed awake, watching over her and Aashi, perhaps he was scared someone would try to harm them.
"Papaaa.." Aashi screamed opening her mouth, she was waiting for her father to feed her for a while now but he was lost in his thoughts.
Arnav looked at her, then at the spoon on his hand, "Sorry.." he said, feeding her again.
"Can we please stop being so serious? She already left na, why spoil our mood because of her.." said NK pouting.
"Yeah, I agree with you NK. It's Akash's wedding and we should be upset over her, she's not that important and by the way, tonight is our bachelors party.." said Shyam doing a happy dance.
Everyone laughed.
"Bhai.." Akash looked at Arnav. Arnav left Aashi in Anjali's lap, and went from there upstairs.
Khushi stare at him going, she left the plates on the table and excused herself.
******************************************
Khushi rubbed his back softly, "Kya hua my Chocolate? Why are you upset?"
"It's hurting me to know I let someone stay among us, someone who could harm you, Aashi and my family.. how could I ever think that she changed?" said Arnav, "In the past also, she could clearly see that I didn't had feelings for her, but still she used to behave like I love her a lot, she used to share with friends things that never happened between us, you were right Khushi.. Meera is obsessed with me, so obsessed that she didn't mind to break all her ties with her family just to get me, she didn't mind to kill herself, she didn't mind to send a man to create a misunderstanding between us, and she wouldn't mind to even kill you!"
Khushi caressed his cheeks, "Let's forget about her.. we can't stay upset thinking what could have happened, when it didn't right?.. It's good that you saw her true face before it's late.."
Arnav nodded his head, "Yeah.. you're right!"
"I'm Mrs.Always right after all.." she smirked, patting her shoulders proudly. Arnav smiled, he made her lie on the bed and came on top of her.
"What are you doing? Arnav.. (struggling on his hold and staring at the open door).. I didn't close the door, someone will come.. please leave me.." Khushi then looked at him with pleading eyes.
"Thank you for the gift yesterday.." he said whispering naughtily.
Khushi blushed, she beat his chest lightly, Arnav smiled and rested his forehead on her's.
"You don't know what you mean for me.. you have no idea Chipku.." he whispered. While Khushi closed her eyes, feeling his breath on her.
"I really have no idea.. every time you show me your love in different ways! I feel like it's increasing everyday.." she said and pecked his cheeks.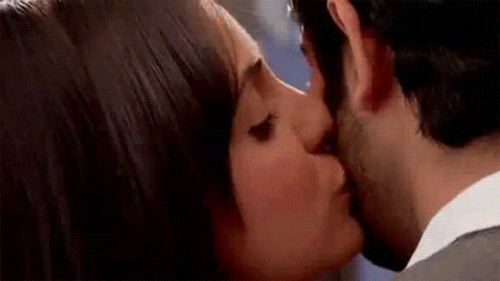 Thank you so much for the comments dear readers!!..
Ga128 - I'm fine dear, just was a bit tired to update. But here it is, Jab we met update
.. wow, you're teacher!.. I'm still student :D..wish you a great day ahead!
Mar 11
Chapter 42 - Bachelor's party! (By Angel23) (Thanked: 223 times)
At night..
The music was playing on the club, and boys were enjoying their bachelors party.
Arnav was sitting on a corner watching them. A girl approached him with a drink on his hand, to which Arnav nodded sideways. The girl left from there sadly.
Arnav decided to call his wife and ask what is she doing.
"Hi baby.." he said as soon as she picked up the call.
"Hello hi bye bye.. Your baby isn't here, she's on bathroom and as soon as she comes, I'm going to inform her okay!?" Mami giggled shyly.
Arnav cleared his throat shocked, knowing it's not Khushi who is he talking with but Mami.
"I'm not talking about Khushi, I thought I was talking with Aashi.. Haan, Aashi.. My baby.." he said praying for Mami to believe on his words.
"ACHA?" Mami smiled teasingly, "Okay, Khushi bitiya is coming now and I don't have to tell her you called.."
"NO!" Arnav cried, "Pass the phone to her Mami!"
Mami laughed and handled the phone to Khushi, who looked at her with a confused smile.
"Arnav bitwa wants to talk with his Baby!" said Mami, making Khushi go red.
She quickly snatched the phone from Mami's hand, and walked to a corner to talk with him.
"Aren't you ashamed? You said to Mami you want to talk with your baby?.. Shameless chocolate!" she scolded him.
"I thought I was talking with you, but then Mami picked up the call.. Why don't you stay with your phone to avoid such awkward situations?" he scolded her back.
"Aww now the fault is mine? Why can't you wait for the person to the other side to speak first? Then you will know with whom you're speaking to.." she opened her mouth in a big "O" shape.
"The phone belongs to my wife, so it's obvious I will think I'm talking to you, the fault is yours for not keeping the phone with you!" he said.
"What are you doing?" Khushi asked changing the topic, fuming!
"Missing you.. And you?" he replied frowning cutely.
"Missing you more.." she replied blushing, ugh! This love is making so difficult for her to even stay angry with him for a minute!
"I want to stay with you Khushi.." he said huskily.
Khushi looked around the hall, the girls team were having a small party at farm house.
"Girls are here and they won't let you in as our party didn't end still.." Khushi said.
"That's not a problem! We can go home.." he said.
"But.." she looked behind again, thinking how would she go out of the house without being noticed by them, she sighed. She doesn't want to hurt him too, as much he misses her, she's too missing him!
"Come to pick me!" she said, making him smile.
Arnav silently left from the club, while Khushi secretly managed to leave and waited for him outside.
**********************************************
In a forest, inside a hut.
Shashi looked angrily at Meera, "How can you be such a fool Meera? You spoiled not only your plan but ours too.. How will we get our property back now?"
"Papa just think about me.. I couldn't control myself seeing Arnav kissing that woman.." Meera said crying.
"Oh just shut up!! Is there any lack of man in this world that you're obsessed with Arnav? I thought you had brains like you father, but you proved me wrong Meera.. " shouted Shashi.
"The important now was to gain our power, money and status back Meera and not Arnav.." said Karan sighing hard.
"Exactly.. I told her before, if we get our property back, then we could have done something to separate Arnav from his wife, and then you would get him easily.." said Shashi staring at her in disbelief.
"But no, now he knows you still love him, and he won't let you near him.. And because of that, we won't get our property back also.." said Shashi.
He screamed on top of his voice, "Why?.. Why is this happening with me?.. Why did I lost everything?.. Why did I ever listen to your words Meera?.. Everything was going good, it wouldn't be Arnav who would buy my property, but I would snatch AR from them using Sharanya.. I don't know why I changed my plan, and went on to hear your words, Sharanya died, we became poor, you didn't marry Arnav.. And he's on top now, he become powerful now and I'm nothing in front of him today.."
"Our bad times started!" said Garima crying on a corner, "I can't live this life anymore!"
Shashi looked at her with a tensed face.
Flashback..
"So tell us Pandit ji, will my Princess bring luck in my life?" asked a happy Shashi, holding the small baby in his arms.
"Nahin.. She will bring bad luck to your life Shashi.." said the Pandit with serious face.
Shashi and Garima looked at him shocked.
"What are you saying Pandit? Are you sure?" asked Shashi stammering.
"Your bad times started Shashi.. This girl came in this world only to destroy you!.. You will see.. One day she will expose all your evil deeds to everyone.. You will be destroyed if you keep her near you Shashi.. You will be destroyed!" warned the Pandit.
Shashi gulped in fear, then looked at the baby staring into his eyes, that made him more scared. He left the baby girl, in Garima's arms.
"I don't want HER.." he said looking away. Garima looked at him shocked.
"Karan and Meera are enough for us.." said Shashi, "Just take her away from here.. Take her away!"
Garima nodded and for two years she kept Khushi, the baby girl in her mother's house. Shashi wasn't satisfied knowing Khushi was still near them, he asked Garima to take her away from their families also. That's when Garima pleaded Dadu to take Khushi with him.
Flashback ends..
"You think.. that girl is near us?" asked Shashi shocked.
Garima nodded her head, "It's possible.."
"It's not possible.." Shashi nodded sideways.
Meera and Karan looked at them confused.
********************************
Raizada mansion..
Arnav hugged Khushi from behind, nuzzling her hair. Khushi leaned on his chest, "I never thought we would be like this today.."
"Means?" he asked caressing her waist softly.
"Means when I married you it was purely for Aashi and not because I had feelings for you.. I wanted to distance from you, and I always thought I would only be Aashi's mother and will not keep any relation with you.. I was scared you would want a real marriage relationship from me, but then you also didn't like me.." she said.
"Yeah.. I have to admit it, you were irritating and you wouldn't just keep quiet, always talking nonsense.." he said chuckling, while Khushi pouted.
"I didn't even want to see your face in a day neither hear your voice.." he said.
Khushi turned to him, she started beating him on his chest with her hands.
Arnav held her hands stopping her, he pecked her lips, "That was before falling in love with you Jaan!"
Khushi looked down shyly, she hugged him tightly hiding hier face on his chest.
"Now I love to hear your nonsense.." he said, kissing her hair. Khushi giggled.
She looked up to him, while he stroke her hair.
"Now everything changed.. Not only Aashi, now I live for you and our family.. Now I can't imagine living my life without staring at your face in the morning, without talking with you, without you pampering me.. Without you calling me your baby wife, without our cute fights, only those cute.. I don't like that big wala fights!.. (embarrassed).. and I don't like when you stay near women!" she cutely confessed.
Arnav smiled faintly, he kissed her forehead, "Okay.. we'll have those cute fights only.."
"What about those models who keep clinging to you?" she asked.
"Hmmm.." he acted like thinking, Khushi glared at him.
"I will stay away from them.." he replied making her lips curved into a smile.
"But you know you don't need to be jealous of them.. You know that Khushi.." he said rolling his eyes.
Khushi pecked his cheek, making him stop talking. Arnav looked at her with a surprise look.
He kissed her cheek also, making her blush.
She kissed his nose, and Arnav did the same enjoying this game now!
He started walking forward, making her go backwards.
Khushi placed a soft kiss on his lips, and Arnav caught her by her waist, kissing her deeply on her lips.
He broke the kiss, staring at a red like tomato Khushi. She was looking so beautiful in red sari, and even more now that she was blushing.
"You're giving a tough competition to the moon Khushi!" he said and winked.
He lifted her making her gasp smiling.
As they reached inside the room, he made her lay on the bed, and looked at her intensely.
Khushi's heartbeat increased, she gulped and looked away not able to bear his intense gaze.
Arnav came on top of her, he gently nuzzled her face. Khushi looked away closing her eyes tightly, she clutched the back of his shirt.
He planted soft kisses all over her face, then moved to her neck. Khushi was shivering, she turned to the other side.
Arnav smirked, seeing his effect on his baby wife!
"Can I?" he asked huskily, Khushi blushed lowering her eyes. He knows she gave him the permission to go ahead, to mark her as His, only His..
He untied her sari's dori, Khushi hide her face on the pillow beside her.
Arnav smiled as he stood up and walked to close the door, then switched off the lights knowing very well how she is!
And that was the most beautiful night of their lives!
thank you guys!
@gayu: Will fulfill your wish dear :D
Thank you for the comments..
Mar 14
Chapter 43 - The beautiful morning! (By Angel23) (Thanked: 229 times)
The sun rays peeked through the curtains of their room, a frown appeared on his face making a smile appear on her lips, who was just staring admiring her husband sleeping peacefully.
Arnav looked at her smiling, with half open eyes he rubbed her back, and with other hand caressed her hair, "Are you okay?" he asked.
Khushi nodded her head blushing, Arnav smiled a little he closed his tired eyes again to sleep. Khushi kissed his naked chest, then sat on the bed grabbing her clothes she ran to the bathroom.
*****************************************************
Khushi was in the kitchen preparing breakfast for both of them, she was lost in thoughts of last night. How much she tried to concentrate on other thing, she could only think about last night!
She blushed thinking she's his now in all senses. She stared at her hands with mehndi design, it's still dark and his 'A' visible to her, she smiled and kissed her hand, "I love you" she whispered.
Arnav hugged her from behind taking her by surprise, Khushi smiled shyly.
"Aap.." she whispered.
"Hmm.. main!" he smirked, "Anything changed?"
Khushi blushed, she poured his coffee in the mug and handled it to him, "Hmm.. yesterday.."
"Oh, nothing special in yesterday.. I've done that before!" he said shrugging and kept the mug on the table. Khushi opened her mouth in "O" shape, then looked at him serious, "You really?"
Arnav nodded his head. Her eyes moistened seeing his reply, she thought it was his first time as hers, but he already slept with someone else.
Arnav giggled, "Chipku stop thinking I've betrayed you! You're the first woman in my life, I never slept or been close to anybody else.."
Khushi sighed in relief, then she glared at him and started beating with him on his chest with her hands, making him laugh at her. He lifted her, Khushi screamed: Waaait..
"For what?" Arnav groaned.
"Your coffee baba.." she said glancing at the mug of coffee on the table, "Okay take it.."
Arnav bend a little, Khushi forwarded her hands to grab the mug.
***************************************************
Farm house..
Anjali looked at the breakfast table, she felt someone missing. Then she noticed she hasn't seen Khushi neither Arnav today.
"Where are Chote and Khushi?" she asked.
Everyone started looking for them, then realized they weren't there in the first place.
"Call them and ask if they're okay.. I didn't notice Gudiya last night.." said Nani worriedly.
"Hello hi bye bye.. Chote called yesterday when we were partying to his wife, so Khushi bitiya must be with him.." said Mami smiling.
"Even bhai left our party without informing!" Akash said frowning.
Everyone laughed understanding that the love birds were enjoying 'alone'.
"How cute they're!" said Shyam, "They can't live without each other now, it seems impossible!"
"Haan, if one day Khushi doesn't see Chote leaving for office, all day she would be thinking about him, did he eat, his meds, everything! And Chote toh, he becomes mad without his wife.." Anjali giggled.
"We're also like this!" Shyam said smirking. Anjali raised her eyebrow, "I don't think about you all the time, Mr.Jha!"
"See Nani ji, she doesn't love me.. learn something from my sister also.." Shyam pouted.
"Learn something from my Chote also.." she said smiling.
"We will also be like Bhai and Bhabhi, hain na?" Akash asked smilingly to Payal.
"No! We'll be what we are.. I've no interest in becoming like Khushi..what's so special about her?" Payal said frowning.
NK and Aman heard that, they looked at each other then at Akash, who seemed clearly upset and confused with Payal's behavior.
******************************************************
"Yeah.. Aman are you doing what I told you to?" Arnav asked talking with Aman over the phone, Khushi was on his lap, cuddling to him.
"Yes ASR, I talked with the detective and he'll start soon.." Aman said.
"Good.." Arnav said. "ASR where are you?" Aman asked teasingly.
"WITH MY WIFE, go and spread this news to entire family.." Arnav smirked, while Khushi buried her face on Arnav's chest, whining.
"Oh, thanks for informing!" said Aman, then he and NK hifi giggling as they got to know about this from ASR, himself first.
"Bye.." Arnav shook his head smiling, he hang up the call. Khushi looked at him pouting.
"What happened my baby?" he asked and pecked her lips without any warning, making her gasp and widened her eyes.
Arnav smirked.
"You shouldn't have told them like this.. everyone will tease me now, no one will tease you.. you're ASR.." she whined.
"No one will tease you.." he pulled her near him, Khushi snuggled to him smiling.
"What the.. Khushi! Are we seriously going to watch cartoons?" he asked as his eyes landed on the TV, with cartoons being shown to him.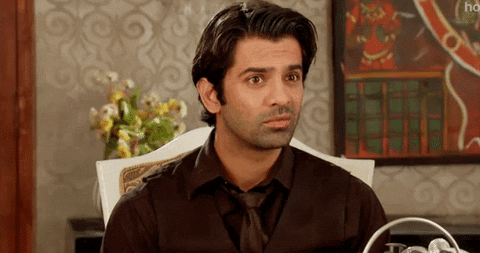 "Hmm.. I watch it every day with Aashi.." Khushi replied chirpily, as her eyes twinkled with an innocent smile adorning her face.
Arnav smiled faintly, he wrapped his arms around her waist protectively and watched with his Baby, her favorite's cartoons.
"You're seriously making ASR watch cartoons?" he asked, kissing her temple. Khushi nodded her head smiling, "Haan.. ASR is mine na!"
********************************************************
Farm house..
"Payal what exactly is your problem with Khushi bhabhi? I can see it you don't like her.." Akash asked, he sat on the bed beside her.
"I've my reasons for that.." Payal replied, crossing her arms.
"I don't see any. Don't forget it's because of her we both are getting married.." Akash said.
"Should I sacrifice my life for her now? She did such a great thing in my life.." Payal said sarcastically.
"What is the problem Payal?" Akash asked, losing patience.
"The problem is only KHUSHI.. everyone in your family including YOU, my husband itself gives more attention to Khushi, instead of me! It's our marriage Akash, but everyone is busy on Arnav and Khushi.. only both matter! What about me? Shouldn't Ma (Mami) be with me? But she keeps all day busy with Khushi, she wants Khushi to do everything for her, I'm always ready to help her, to make up her, to cook for her, but all she wants is Khushi, Khushi will do this for me, will do that for me.. and it's not only Ma, everyone on your house, only loves KHUSHI..and you too Akash!" said Payal with tears in her eyes.
"Your way of thinking is really sad Payal.. really!" Akash said smiling sarcastically, he looked away, "Khushi bhabhi is the member of our family, and we all love her like we love you, I won't deny about giving more time to Khushi bhabhi instead of you, but you know why this happens? Because she loved our family wholeheartedly, she loved us without waiting for something in return, she knows how to keep a family united and happy, she studied and kept in mind everyone's personality in home and she does her best to get along with us, she's one unique person in this world.. that's why we also love her immensely, we need her for everything, we also want to give love and care for her the way she give to us.. it's all her hard work, that's showing her magic on everyone.. you know, here at least I love you, and our family accepted you.. in Khushi bhabhi's case, Bhai didn't love her, her Dadu wasn't sure of their marriage, she knew nothing, absolutely nothing about our family, she only came for Aashi.. she only married to be a mother for Aashi.. and now you see, how things changed? It took time Payal, but she did it.. she tried and she made a place for herself in everyone's heart including Bhai's. Why can't you do same? If you're not able to, the solution is not to give up in few days or blame others for something you can't.. the solution is try the best you can.. and don't give up soon! In life we're not always number one just because we want to, it's only because you work hard to reach that position!"
Thank you so much for the comments. Ga128 - I've seen your message dear, but there's no reply option in it.. but you can share it with me!
Mar 18
Chapter 44 - Shashi gets to know about Khushi! (By Angel23) (Thanked: 212 times)
Wedding day..
"Ayee.. Akash you're looking so handsome.." said Khushi chirpily.
"Thank you Bhabhi.." Akash smiled, and hugged her warmly, "I can't believe today is the day!"
Khushi smiled, "True love always win!"
"Yeah.. yeah.. Can you both continue this conversation in the car? Because we're getting late.." Arnav said boringly.
"You're just jealous because on our marriage, you were not looking handsome with your suit..and he is with sherwani.." Khushi pouted.
Arnav gave her a look, "Oh really? What am I wearing now for you? Only for you!"
Khushi stare at him, she blushed smiling. Today morning both were fighting over what he would wear, he wanted his comfortable suit while Khushi didn't want it, she wanted to see him in sherwani, but Arnav had refused to wear it, which caused a fight between them. And now he's standing in front of her, with same white sherwani she choose.
Akash and NK also stare at Arnav astonished.
"Stop looking at me like that you three!" he frowned, "And let's go, Di is already calling me.."
Akash and NK giggled, while Khushi smiled, "My Chocolate boy!!!"
*************************************************
All the guest were present and standing in crowd around the mandap.
Akash stare at his beautiful wife, she was blushing. Finally today, they would become husband and wife! They would live in same house, he would see her everyday, share with her about his day, they would share their happiness and pain always. He just wish, that their relationship turns stronger as time pass by, and that their love each other like Arnav and Khushi.
"Mumma.. I want to eat laddo!" Aashi pleaded joining her both tiny hands.
Khushi lifted her, and kissed Aashi's cheek, "Alee my baby.. Why are you pleading me like this?"
"La-la aunt said that I can't eat laddo now.. but I leally (really) want to eat laddo.." said Aashi with moist eyes.
"Anything you want, ask Mumma, Papa or our family OK?" Khushi caressed her cheeks.
Aashi nodded her head, and rested her head on the crook of Khushi's neck.
Khushi angrily glared at Lavanya who was chatting with her friends, and headed to the kitchen.
Dadu followed her, smiling.
"Dadu do you need something?" Khushi asked staring at him.
"Laddo!" Dadu smiled excitedly.
Aashi smiled brightly, "Mumma Dadu also want laado.. evelyone loves laddo.."
She clapped her hands excitedly, as Khushi placed a plate on the table smiling.
"What are you doing standing there? There so many things to do, after the marriage complete, everyone will want to eat.." Khushi said to the maid who covered her face with a veil, standing there as if she had nothing to do.
The maid nodded and went from there with plates on her hand. The other servant followed her.
They stood in a corner, "Did you took her picture?"
"Haan.. I will send it to Papa now, we will kidnap Aashi today.." said Karan to Meera.
"Okay.." Meera nodded. They wanted to leave, but Arnav was coming on that way.
They quickly hide behind a pillar, scared of being caught. The security was so tight that they had to dress up as workers to get in.
"What? Why didn't you inform me before? Meera is here? In this hall?" Arnav asked shocked to his detective, talking over the phone.
"Sorry ASR, actually I was following her but suddenly she escaped from my view, I guess now she reached to the wedding hall, Haan her brother was also with her.." the detective said.
"Alright.." Arnav said, and placed his phone on his pocket.
"You're such a cheater Meera..how could I believe in you? All this while you were with your family and faking to me that you're on my side.." Arnav thought burning in anger.
"Aman.." he called Aman passing by.
Aman rushed to him, "Yes ASR.."
"Meera is here in this hall, I guess she would try to harm Khushi or Aashi. Just inform all the security guards to keep a watch outside and inside the hall and catch her asap, and keep my personal bodyguards around Aashi and Khushi right now.." said Arnav in ASR tone.
Aman nodded and worriedly went from there to inform the guards.
Meera and Karan looked at each other shocked, how Arnav got to know that. And now how would they leave from there if security was around the place.
Arnav went to the kitchen, he found the three eating laddo and laughing wholeheartedly chatting.
"Arnav.." Khushi called him breaking his thoughts.
"Papaaaaa also wants laddo!" Aashi screamed.
Dadu and Khushi giggled, while Arnav came near them.
He wrapped his arms around Aashi's waist and kissed her hair, making the baby happiest.
"Khushi Meera is here.." Arnav said shocking Khushi and Dadu.
"What?" both reacted.
"Haan, I asked my detective to follow her steps, and found out she is here, probably to harm you both, since you both mean my life. She knows my weakness, that's why you both have to be around me and my bodyguards till the marriage gets complete, after that you will both leave to home. OK?"
"It's better to do this only, this Meera seems to be dangerous.." Dadu said worried for his both princess's safety.
Khushi nodded her head. Arnav lifted Aashi, and held her hand tightly assuring her he is there for her.
The four left the kitchen.
************************************************
Shashi received the pic of Khushi, Aashi and.. Dadu!
He stumbled back in shock staring at Dadu multiple times to check if what he thought was true.
Garima held him, "Kya hua?"
Shashi showed her the phone, "Isn't.. he..that.. man we hand over our..daughter to?"
Stammered Shashi fearing the worst. Garima widened her eyes confirming his doubt, she gulped, "Arnav Singh Raizada's wife is none other than our daughter Shashi.. the same daughter we abandoned!"
Shashi almost got an heart attack, he sat on knees with a thud.
"It's not possible.." he whispered.
"You see it.. I told you Shashi.. I told you!.." Garima cried, "What if she came back to take revenge on us? She will destroy us Shashi.. She will open up to the world, everything you did.. Your every crime will come out.. We will end up in jail because of her.. She came back to destroy us.." shouted Garima.
"No.. No.. No.." Shashi shook his head, "Shut up Garima. She doesn't even know us! She knows nothing about me, but her presence in Arnav's life, will automatically destroy mine.."
"What will we do now?" Garima asked wiping her sweat.
Shashi called Meera.
"Papa we're trapped here!" Meera said desperately.
"What? What happened?" Shashi asked worried.
Meera narrated everything to him.
"Before you destroy me dear daughter, I will destroy you!" Shashi thought.
"Change the plan! Kidnap Arnav instead of his daughter or wife.." said Shashi, "Today only we have to implement our plan, we don't have time.."
"We can't kidnap him, there are security guards around the hall. First we need to escape from here.." said Meera.
"You both can't even do one thing perfectly.." Shashi said angrily, "I will send my men to capture him.."
********************************************
Aashi was busy eating the laddo on her hand, standing in between her parents.
"Chipku did you hear what I said? Keep the phone with you, and anything you find strange or wrong here, inform me.." he patted her cheeks.
Khushi nodded, then stare at him smiling.
"What?" he raised his one eyebrow at her.
Khushi wrapped her arms around his neck, "You're looking so handsome in sherwani!"
"Really!" he smirked, and pecked her lips, making Khushi stare at him with wide eyes. She hit his shoulder, "Aashi is here!"
"She's busy in her laddo world.." Arnav said smiling.
Both looked at Aashi eating one laddo, and another Laado was securely in her other hand.
Arnav knelt down, he pulled Aashi near him, "You can't eat many sweets baby.."
Aashi looked at him, she pouted and hide the laddo behind her, "Nahin.. Papa thizz my laddo.. Aashi only eat thlee.."
Arnav smiled, he kissed her forehead lovingly.
"Papa will let you eat only today, otherwise your teeth will get rotten.." he said.
She smiled broadly, "Yaaay!!". Khushi giggled softly.
Arnav patted her head softly, then looked around to see if Meera or Karan were around them. Till now he didn't got a signal from Aman, that he found both. They must be hiding somewhere, and he has to find them before they try to harm his Angels.
Thank you so much for the comments. Ga128-Sad to hear about your sister dear, but I'm happy that you're dealing with the loss of your sister in a strong way. I know it's not easy to forget someone who was like a mother figure to you, Because something or other will remind you of her. But I really wish you to be happy in life, I'm sure she wants the same. I'm really thankful that you felt comfortable in sharing your story with me.
Mar 20
Chapter 45 - (By Angel23) (Thanked: 198 times)
After the wedding got completed, Akash and Payal were taking blessings from the family.
Payal came to Khushi, she hugged Khushi tightly. Khushi smiled and hugged her back, thinking about their conversation, where Payal revealed that she got jealous that everyone were giving attention to her and she thought no one loves her. Khushi apologized that she left like that, and Payal also said sorry to her. The family felt guilty for making her feel like that. At the end, everything got sorted between them, Payal got friends with Khushi too.
"Bhabhiiiiiiiii.. I'm married man now!" screamed Akash excitedly, and hugged her tightly. Khushi and others giggled.
"Don't get too excited, you will know what trouble you got in.." said Arnav smirking.
Khushi glared at him, then looked back at Akash, "Don't listen to him.."
"ASR we checked everywhere but didn't find Meera and Karan.." Aman whispered to him.
Arnav clenched his jaws, "Check again Aman, I'm sure they will not leave without doing what they want.."
Aman nodded. Arnav held Khushi's hand.
Khushi shoved his hand pouting, "Don't talk with me! You called me a trouble.."
"You're my jalebiheart happy?" he said, pulling her to a corner.
"You have to leave now Khushi with Aashi. I will send my bodyguards with the driver.. Just take Aashi and go!" Arnav said serious.
"But you.." Khushi said.
"Don't worry about me, I just want to protect you and Aashi.." he said, convincing her to leave. Though Khushi didn't want, she unwillingly had to leave with Aashi as Arnav ordered her to.
***********************************************
The sky was darker, there were no guests around the hall. Only Arnav was waiting for the servants to clean the place and take all the utensils that belonged to them, the driver was taking the gifts to the car.
As they ended the job, Arnav walked out of the hall receiving a call from Khushi.
Before he could pick up, he was beaten up brutally on his head. He screamed in pain, shutting his eyes tightly. The phone fell from his hand, breaking in pieces on the floor.
Everything went blur for him, he just felt being pushed by some men to a car.
********************************************
Raizada mansion..
"His phone was ringing now, suddenly became unavailable.." Khushi thought worriedly, while Nk, Lavanya, Anjali and Shyam were busy in teasing Payash.
"Mumma.." Aashi hugged her legs, she started jumping and spread her arms for Khushi to lift her.
Khushi lifted her.
"Where's Papa?" asked Aashi frowning slightly.
"Papa will come soon.. OK? Now my princess needs to sleep.. Aren't you tired?" Khushi said, taking her upstairs to her room.
She put Aashi to sleep, and laid beside Aashi cuddling her.
"DM why am I feeling like something bad is going to happen? Please don't let anything happen to Arnav.. Please be with him and protect him.. Make him come home soon, I will only feel relieved if I see him in front of me.. Come home soon Jaan.." she thought stroking Aashi's hair.
***********************************************
Arnav looked away, shutting his eyes tightly as cold water was splashed on his face.
He blinked twice, gaining his conscious and looked at the person in front of him.
"You!" he said rolling his eyes boringly.
"How's the surprise Love?" Meera smiled.
"Horrible.." Arnav said, "By the way, I didn't expect you would kidnap me!" he smirked.
"I know you loved it.." Meera said ruffling his wet hair, to which Arnav glared at her. He was tied on a chair, and couldn't even stop her.
"And you're right! Plan was to kidnap Khushi or Aashi, your weakness to make you sign our property papers.. But since you're so smart and two step ahead of us, you already knew our plan. You sent your bodyguards and security to protect Khushi, and like this we wouldn't be able to even reach near her or Aashi. But he and you have the same sharp mind, so he just changed the plan. Instead of risking our lives in kidnapping Aashi or Khushi, we would kidnap you who didn't have bodyguards or security guards around you, who only wanted to protect his angels and didn't even think about yourself. Smart he is, na?" Meera smiled as she sat a chair, opposite Arnav.
"He who? Your father?" Arnav asked.
Meera nodded smirking, "I have to admit it.. You're so smart Arnav!"
Arnav rolled his eyes.
"And you three are so dumb! You think you will get anything by kidnapping me? I will never transfer the property back to your hands.. Keep dreaming about that.." Arnav shouted.
"Oh you will Arnav Singh Raizada.." Shashi came in, smirking evilly, "You will sign the property papers handling us what belongs to us and not only that, since you made me suffer so much, I decided I should receive extra.. So I thought, now I want AR and your mansion to in my name.. And not only that, you will be my beloved son in law.. I mean you're already (thinking about Khushi), but will be my Meera's husband.."
Arnav clenched his jaws seeing this man in front of him after such a long time, everything he did to him flashed on his mind.
"It's good to dream Mr. Kapoor, but not all dreams come true.. Some remain as dreams only!" Arnav said with a sharp gaze on Shashi.
Shashi laughed out loud, "Oh really Mr. Raizada.. It might be true, but not for Shashi Kapoor.. I get what I want always! And how, what, where.. All this you will see it happening, I'm not mad to ask my men to kidnap you without any reason, I know what I am doing!"
"Unfortunately I couldn't kidnap Aashi.. I so badly wanted to see my daughter and play with her for a while..." said Karan with a pity look.
"Aashi is NOT YOUR DAUGHTER.. Don't you dare utter her name with your filthy mouth again.." shouted Arnav on top of his voice, with his eyes red in anger.
Shashi closed his ear with his palms, "Ohho.. Karan don't provoke him, he will destroy this already old building with his anger.. Let him stay with that baby, after all she is his sister's last memory with him!"
"I don't know what Sharanya Di saw in a disgusting man like you! And I'm glad she told me to keep Aashi with me, don't know what would be of that baby if she grew up in a disgusting and heartless family like yours.." Arnav said.
"Fakeness.. It was all fake, and since your sister was so innocent it was so easy to trap her in talks of love.. I never loved her, we were just eying on AR, and I used her to get what we wanted.. Anyways, lot of things happened that we couldn't get what we wanted..but now, we will.. You did the hardwork to make AR number one, while we will just snatch it from you!" Karan smirked.
"He was innocent also like his sister Karan.. That's why he believed that I was on his and his sister's side when she died.. Little did you know that I'm the one behind your sister's death!" Meera smirked evilly.
Arnav widened his eyes in shock, "What?" it was a mere whisper.
"Hmm.. It's a long story yaar, but let me resume it to you! You see I was the one who asked my father to blackmail you to marry me, I was the one who gave the idea of using your sister because I knew how much you love her, I was aware that my mother tortured her, still I behaved like I was the only good and innocent daughter and friend of your sister. I behaved goodly with her so that she convince you to marry me. But unfortunately, on the day of our marriage she heard me, Papa and Karan celebrating our victory and heard our plans also, she got to know the dark side of her husband, how her father in law is cruel and what I did to get you. I saw her, I knew she would do anything to stop our marriage and ask you to not sacrifice for her, and if you got to know that she is aware of everything then what was the use of my blackmail? You would stop our marriage and take your sister with you. You would hate me, and that's something I could never let happen. So we just went behind her, she was running crossing the roads and didn't saw the car coming on her way and.. boom! It's sad, you know what happened later.. But you see I didn't kill her, if only she kept quiet and obeyed me.. She would have been alive today..and we would be hubby and wifey with a beautiful daughter like Aashi.. But no, you had to betray me by marrying that witch.." Meera said angrily.
Arnav was still in shock, knowing all this. When he thought this family was over with their actions, this comes up. His sister wanted to warn him about Meera, when she died and didn't complete what she was saying.
"She's an Angel.. who saved me from a witch like you!" Arnav said gritting his teeth, "Thank God I didn't marry you.. I can't believe I ever felt guilty for you.. I can't believe some day I thought to marry you because you sacrificed your life for me, I thought to repay it .. I thank DM that she sent Khushi in my life before you come out of coma, otherwise I would get fooled by your innocent face again!"
"Stop it.. Stop taking her name in front of me!" Meera shouted.
Arnav smirked, "Who are you that I shouldn't take her name in front of you? You're nothing to me.. Her name is craved in my heart.."
Mar 23
Chapter 46 - Missing him! (By Angel23) (Thanked: 169 times)
Garima walked in with a worried face, but as she saw Arnav she gulped in fear.
"Shashi why did you had to kidnap him?" she glared at Shashi, "If we get caught, then will die in jail for kidnapping him!"
"Shut up Garima!" Shashi frowned angrily. Karan and Meera also glared at her.
"You! I had sent you to jail.. How did you come out?" asked Arnav frowning.
"Old contacts Arnav! Before you were ASR, I was Shashi Kapoor and I had my contacts, I had helped them once and it was their payback time!" said Shashi smirking.
Arnav glared at him, "I should have keep a watch on you and your family long back.."
"But you didn't.. Your bad luck!" Karan grinned.
"Lets go home.." said Shashi, and Karan and Garima left with Shashi. While Meera stayed back.
She bend down, and pecked Arnav's cheek, "Bye love!"
Arnav looked away angrily.
"Aww.. I took Khushi's right hain na?" she widened her eyes acting like shocked.
"No, you didn't.. And you never will take her place and her rights in my life.." he said, and rubbed his cheek on his shoulder, wiping her kiss, "See I just wiped your kiss, with Khushi I would never do that.. With her if possible I would never wash my cheeks again, just to keep her lips touch on me!"
Meera clenched her jaws angrily, "You will be mine Arnav.."
She left from there with heavy steps, cursing Khushi.
***********************************************
The driver reached in RM, he and HP were taking the gifts to home.
Khushi rushed to them, "HP Arnav didn't come?"
She asked looking around desperate to see her husband.
"Nahin Didi, I thought Arnav bhaiya already came here. When we walked out of the hall, he wasn't there anymore.." said HP.
"Kya? He didn't returned till yet.." said Khushi getting more restless.
Khushi called him again, but it remained unavailable. Her eyes welled up, thinking where he is, what he must be doing, is he safe or not?
NK descended the stairs and saw her standing still lost in thoughts.
"Khushi bhabhi Kya hua?" he asked nearing her.
"Woh .. Arnav didn't come back home, he was in the hall with HP and others, look na.. HP came back, but Arnav didn't.. He isn't answering my calls also.. NK I'm getting worried now.." Khushi said.
"Calm down bhabhi.. He must be in AR.." said NK.
"Can we go and check there please?" Khushi pleaded. NK nodded, he rushed to get his car keys, then returned to Khushi. Both left to AR.
***********************************************
Arnav looked around the old building, he tried to free himself but sighed hard giving up.
"Is anybody here?" he shouted.
"Tu bhi na Arnav.. No one will hear you in the last floor.. My voice will not reach to anyone by here.." he mentally scolded himself.
"What was Shashi talking about? What's his plan to make me sign the property papers? Why did he kidnap me and not Khushi or Aashi?.. I will not sign it anyway, but I can't underestimate him also.. He's and old and smart player!" Arnav said to himself.
"I just hope Aman protects Khushi and Aashi.." he sighed, leaning his head on the chair.
"Khushi.. She must be worried about me, I don't even have a way to inform you where I am my Chipku.. I'm sorry, it's second time I'm making you get worried like this when I promised myself after that day I came back late from office that I would never do that again!" he shut his eyes tightly.
***********************************************
Next day..
RM..
The family was hell worried about Arnav, who didn't return till yet.
"I think we should inform police about this.. Bhai isn't even answering our calls, and he doesn't stay outside for so long. I called the guards of farm house and he wasn't there also.." said Akash.
"I also think something happened, if it was for work reason ASR would have informed me long back.." said Aman.
Khushi's heart skipped a beat, hearing all this.
"And.." Aman said and stopped to look at everyone's face.
"And what Aman? Speak up.." Anjali said worriedly.
"And yesterday Meera and Karan were in the wedding hall, ASR thought they wanted to harm Aashi or Khushi.. It could be possible that.." Aman gulped.
"They.. kidnapped him?" Khushi asked, hoping it not to be true.
"Hey DM.. What's happening here? Meera and Karan kidnapped my Chote.." Nani cried.
"Let's not waste time.. Just call the police.." Mama said.
Khushi covered her face with her hands sobbing.
Payal sat beside her and rubbed her back, "Calm down Khushi.. It's just a possibility, we are not sure about it.. I'm sure ASR will come back soon!"
Disclaimer: The views expressed above are member's views and this website does not comply with it. The views expressed may not be factually correct. Incase of any issue please contact us/report it to us.