ARSHI – A CHILDHOOD LOVE STORY OS
Jun 14
ARSHI – A CHILDHOOD LOVE STORY OS (By Eljessica) (Thanked: 102 times)
ARSHI – A CHILDHOOD LOVE STORY OS
Khushi Kumari Gupta.
The girl who occupied his dreams for a decade…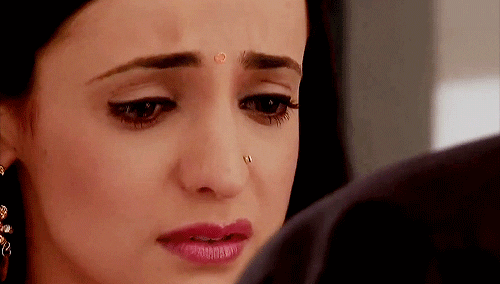 Her teary eyes still haunted him…
The last time he saw those eyes was ten years before…
The most Painful Day in his life...
The day he had to leave India permanently to move to England…
But, it wasn't his call…
He was only 16 and had no say…
The Oxford University had recognized his Dad's hard work, his Clinical Research on Chronic Pain Management by introducing the use of Patches and had sponsored their whole family to move to England. Therefore, he and his elder Sister, Anjali had no chose but to move along with his Parents, Dr. Ashish Singh Raizada and Dr. Akshara Singh Raizada.
During the years, everyone has frequently visited India except him claiming to be busy each time submerging himself with his studies, exams, assignments now with work, what all working in ER Department as a Trauma Surgeon kept him busy most of the time even his social life was none existent with no friends and all his free time are utilized in his medical research. In fact after leaving India, Arnav had turned himself into a bookworm, he is always reading if not working and sometimes he will only be seen spending time in his gym.
However, today Dr. Arnav Singh Raizada is finally coming to India, visiting his Nani who is sick and wish to see her grandson.
In the plane, Arnav (thinking):
Ø How will she be?
Ø Will she remember me?
Ø Has she move on?

Ø But if I love her some much why haven't I stay in contact with her!!
Ø Wait a minute, I'm her mature Friends on FACEBOOK!!

Ø Yeah!! Right!!

Her Mature Friend!! Pia Raichand!!

Ø But, she doesn't know it you right, you've used a different identity, didn't you, that also by portraying yourself as a girl, so why are worried now with the probability of her moving on after all you never gave her any fundamental reason to wait for you, did you. In fact you avoid going to India, to stay away from her.

Ø But, I just wanted her to protect her from heartbreak and wanted her to live freely in life that why I choose not to visit India so that she does not have to miss me each time I return back to London.

Ø Wow, Arnav!! How ironic of you!!

Ø But, I didn't know what my future hold.

Ø Seriously!! Arnav!!!

Then how many people knows their future? NOBODY RIGHT!!

Come on, Arnav how hard will it be for you to admit that you were saving yourself from heartbeat. You missed her so much that you didn't know that you could have been able to return back to London without her.
KHUSHI KUMARI GUPTA
The missing Jigsaw Piece of your life without whom you stop functioning and eventually routinized yourself by successfully submerging yourself in books, gyms, work and research.
The only daughter of Mr. Shashi Gupta and Mrs. Garima Gupta, his parents friend who their neighbor in India.
Growing up together they were very close, inseparable; having each other they never felt the need for any other friend. Being two years older that Khushi, Arnav was always very protective of her, always looking after her and helping her with her homework. Despite being smaller Khushi was always their taking care of her Arnav making sure that he has his meal on time followed by his medication since he is a diabetic.
Their morning will start with waking up each other depending on who woke up first. Khushi being full of mischief will throw water on Arnav in order to wake him up however Arnav being very caring will always wake her up very calmly. They will go to school together in their bicycle after having their breakfast, which they usually have by alternating between houses and the same apply to all their meals. Even in school during every break time, Khushi and Arnav will be seen together reading, studying and doing homework. They will also spend their evening together playing basketball that was Arnav favorite sport or Tennis being Khushi's favorite sport. Sometimes they will be seen doing gardening, baking sweet-free cakes, swimming, painting, playing video games and watching TV. They will always kiss other Goodbye (on there cheeks, of course) before going to bed.
However, when Arnav left India not only Arnav submerge himself in his book but Khushi also plunge herself in book and became a Doctor too a General Practitioner specialized in Diabetes. Throughout the years being busy with their life and studies both Khushi and Arnav lose contact. Since Arnav never tried to contact Khushi, she also never try to contact him respecting his decision but she is always well aware of everything that happen in his life having appointed two spy monitoring her Arnav, her lovely Anjali Di has always been in contact with her keeping her updating with Arnav latest news and being very close to Naniji, Mrs. Devyani Raizada, has her advantage.
Devyani Raizada, has been very closed to all her grandchildren and always consider Khushi as her granddaughter too. She has always wish her Chotey, her Arnav to marry Khushi one day simply because there is no one that can understand them the way they understand each other, they are made for each other. She has always been her grandchildren's friend, they will tell her all their secret and over the years she has been acting as the bridge in the life of Arnav and Khushi, keep them updated on each other without intruding in their life. However, she is always aware of their love for each other taking the advantage of her illness has requested to see Arnav before she die just using her emotional weapon which worked like magic and Arnav is finally coming today and Nani is very happy

where is Khushi though, Garima said she had go on a Medical trip in a remote place urgently but that weird she has not call be yet.
=============================================================
Meantime, Downstairs In Santivan:
=============================================================
"Hello Hi Bye Bye, come on in, Arnav Bitwa, welcome back," said Mami.

NK:

Nanav, Mere Bhai, welcome back, good to have you back, Nani is waiting for you.
Akash: Welcome back, Bro. Everyone is in Nani's room, let's go they are waiting for you.
=============================================================
In Nani's Room:
=============================================================
Akshara and Ashish were happy to see their son after three months since they've been in India. Garima Aunty and Shashi Uncle welcome Arnav wholeheartedly, happy to see him after so many years.
Nani was very happy to see his Grandson after so long and was feeling much better, her emotion weapon finally worked.
[Arnav wonder] Everyone was present there, Mama, Anjali Di, Karan Jiju, Payal Bhabhi except the one his eyes were looking for…
Arnav (thinking):

Where is she? Is she married?
Just the through of her being married can stop Arnav heartbeat, who should I ask? No, that can't be possible because no one invited me or informed me. May be I should ask Di, she might help me, but I have to be in control.
Arnav (whispering): Di, can I talk to you a minute.
Anjali: Yes Chotey, are you ok?
Arnav (hesitantly): Di, where is Garima Aunty and Shashi Uncle's daughter, Khushi?
Anjali (thinking):

So, Chotey still remember Khushi, but he never talk about her before nor asked about her, is this why he never dated anyone after Khushi. Now, how am I going to tell him about her.
Anjali (sadly): Chotey! Khushi! Khushi can't come here for sometime.
Arnav (trying his best to hid his emotions): Oh!
Seeing different emotions playing on her Chotey's face, Anjali couldn't hold herself from telling the truth anymore and decided to elaborate: Chotey, Khushi is in Hospital, but Nani know about it yet. We couldn't informed her as she was not well and as you know Khushi is very close to her, Nani thinks that Khushi went for medical trip but she…
Arnav (worried): What happen to her? Di please take me to her, I want to see her.
Anjali (aware of her Chotey desperation): Ok, let's go. I will tell you everything on the way.
=============================================================
On The Way To The Hospital:
=============================================================
Anjali: Chotey, can I ask you something?
Arnav: Of course, Di.
Anjali: Do you love Khushi? Please tell me the true.
Arnav: Yes, I have always love her and only her.
Anjali: Then, why did you stay away from her for so long? Why did you stop replying her emails? Why did you break contact with her?
Arnav: Di, I only stay away from her because I didn't want to bond her in a long-distant relation whose future we had no idea about and I always want my Khushi to live freely without any bondage enjoying her life to the fullest. But, that doesn't mean I don't know what was happening in her life.
Anjali: What do you mean?
Arnav: Di, I'm one of Khushi's mature friends in Facebook and her other social media, but with a different Identity in fact as a girl. But, she has not posted anything for the past one month, which is so unlike her and I've been worried.
Anjali: Oh, so my Chotey is keeping track secretly. (Serious) Actually, Khushi had an accident one month before she was knocked-off by a car and landed on her head. When she came out of a two-day coma, she couldn't recognize anyone – not even Garima Aunty - and she is still in hospital relearning everything even simple day-to-day tasks. Gradually, her memory is returning but there is still some gap to fill and I think it's the right time for you to start taking your responsibility for your love as you know her more than anyone. I think you must know that she is still waiting for you so don't push her away this time.
Being a Trauma Surgeon, working in ER for years Dr. Arnav Singh Raizada went to meet Khushi's Doctor, after reading all her reports, keeping his emotion in check Arnav went to see Khushi.
Arnav: Hi Khushi. How are you feeling. I'm Arnav.
Khushi (hesitantly): Hi Arnav. I'm feeling better just a little disoriented but little by little I'm getting better hang on everything. Are you Akshara Aunty and Ashish Uncle's son? Anjali Di's younger brother? My childhood Best Friend?
Arnav (happy): Yes, I'm the same. Do you remember?
Khushi: I only have some fade memories and can only remember you succinctly. Sometimes, I've been seeing these flashing images in front of my eyes from time to time, but it's all over the place and in the wrong sequences mostly childhood one.
Arnav: Khushi, please don't stress yourselves too much, you've been doing good considering your reports. I've met your Doctor and have seen your report as I'm a Doctor myself. Being your best friend, I want to help you down the memory lane so that you may have a better perspective, so what do you think?
Khushi (smiling):

I think we can work on that together.
Arnav (smiling):

That's my girl!!
Khushi: So, I'm still your girl.
Arnav: You always were and always will my girl.
Khushi: Well, you claim that I'm your girl but didn't have the courtesy to hug me.
Hugging each other they were lost in each other, little by little, step by step, they relive their childhood, remembering all their mischief together, their pranks they played on Mami putting coal-powder on her make-up, changing Mama shaving cream with cooking oil and many others.
As weeks went by Arnav and Khushi found that one recollecting memory triggers others and Khushi gradually started piecing together the jigsaw. They started to understand each other like before. Revisiting the old places and hideouts make them closer. All the family members were happy seeing Arnav and Khushi together again as they all always wished they will marry each other one day.
That day eventually came, Arnav and Khushi finally married each other. Khushi's memory is back to normal; if she sometimes forget something like everyone does she will laugh that she can't blame the accident. It isn't wise to say that they are happy about the accident but they are glad that it did bring them closer to each other.
They are both happily married for Eight years now.

After marriage, Khushi also moved to London and joined London Clinic along with Arnav as a General Practitioner specialized in Diabetes. They are blessed with twins Arush and Arushi who keep their parents busy with their mischiefs and pranks. They are a handful and today is their Sixth Birthday. All the family members are in London cerebrating, even their Great-Nani came to their birthday as she is feeling better seeing her family grow and the twins are now her best friends, sometimes she will give them ideas of the pranks especially when it comes to her daughter-in-law Manorama.
Last time when their Manorama Nani was taking her usual beauty nap they try to draw moustache and beard with Color Marker, which was the laugh of the day. One time they put a plastic lizard in a chips packet before giving it to their NK Uncle. One time their Akash Uncle could see because they colored his specs at night. They full of pranks and mischiefs. Their Dad is mostly the main target of the mischiefs and pranks, sometime Arnav will wake up with make-up all over his face sometime face pack on, some days ago he found juice in his shoes. Sometime his Stethoscope and white coat will go missing, so now he kept in his office in Hospital.
However, Arnav never scold his Princess and Champ, in fact he never raised his voice with anyone, yeah he will explain to them what's right and what's wrong. Therefore, Khushi took it upon herself to be the strict parents as she is very well aware that Arnav will failed miserably in being the strict parent even he will need to act to be angry with them just one cute smile from his Princess and one lopsided smile from his champ and he is gone, forget anger he will have start laughing himself, but sometimes you need to be hard with children depending on the severity of their naughtiest. It's not that Arush and Arushi are bad, they are just a little mischievous however, never hurt anyone and they are very wise and do very well academically following their parents step.
ARUSHI SINGH RAIZADA (PRINCESS):
ARUSH SINGH RAIZADA (CHAMP):
ARNAV AND KHUSHI SINGH RAIZADA:
HAPPY FAMILY!!!
* * * T H E E N D * * *
On this happy note, I'm ending this short story here. Hope you enjoy read this story, as it's my very first short story since I tend to write a lot I have never try to write a short one until now For KPOONAM OS COMPETITION so please leave your comments.
SEE YOU SOON.....

Thank You.


Disclaimer: The views expressed above are member's views and this website does not comply with it. The views expressed may not be factually correct. Incase of any issue please contact us/report it to us.