The Teen Story
Feb 11
The Teen Story (By Luckyarshi) (Thanked: 6 times)
The Teen story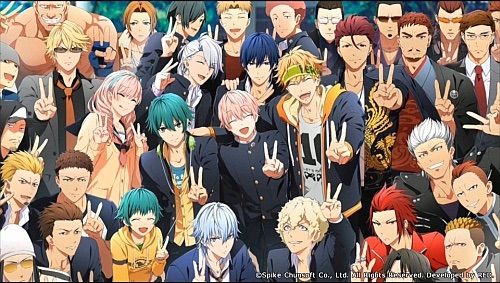 Arnav Singh Raizada (Barun sobti )– I don't understand Love! the only thing that I understand is Responsibility. I have the responsibility of my handicapped Sister and Old Granny. They have sacrificed their life for me, so my sole aim of life is to build a better life for them.
Khushi Gupta (Sanaya Irani) – Yaa I adore love, the way my father adores my mother, the way Sahrukh looks at Kajol, the way the slow breeze touches every flower…… yes! I want that all
Manik Malhotra (Parth Samthan) – They say they love me, but don't care about what I love. They say they want me in both of their lives but they are not together. If love is like what my parents have for each other I am better without it. My whole life I have cribbed for it, but not anymore…. If my own parents don't care then what to expect from other. Even I don't care about this **** called "LOVE"
Nandini Murti (Niti Taylor) – Love has no definition, it is everywhere like my Mother, soothing, caring and giving. Why to search for it…. When I can feel it everywhere.
Neil Khanna( Zain imam) – yaar ! who thinks about love at this age…. Food, fun, friends and masti theses are what matters. But then if you are asking what love is…. Then …then …. I don't know exactly what then!!!
Avni Kaur(Aditi Rat****) – that word has no space in my life…. I hate that word called 'LOVE'. I have seen my mother suffer for that little love in her life. May be 'Love' doesn't happens to people like us.
******************************************************************************************************************************************************
Welcome !!
To the Doon University , Dehradun, Uttarakhand.
One of the most prestigious Graduate University for the top scholars of the country, but still believes and based on old Gurukul style. Students here have to strictly follow all rules and regulation. Any disobedience is strictly punishable.
Among all these chaos…. 2019 awaits these six different teens in Doon University. What will happen when these six will cross each other paths…. With different thinking and background and the most critical teen age how things gonna turn up for them in these 5 years of Graduation.
**********************************************************************
Hey Guys!


A long sorryyyyyyyyyyyyyyyyyyyy……………… for these long disappearance. But I am back with a new exciting story. Ya ya ….. I know I have my old stories still pending…. Will update them soon. But this is something different. I always wanted to write a story with so many heros and heroins. Why hero will be one with predictable character and so is the heroin. In this story everyone a hero and heroin but their own unique way.
So here I am, with a new story " The Teen story".
Say me what you like and dislike about this idea and the little teaser.
Hoping for something good.
Hope you all still remember me.
Please do comment and let me know about your reaction. All comments are warmly welcome.
With love
Puspa.

Disclaimer: The views expressed above are member's views and this website does not comply with it. The views expressed may not be factually correct. Incase of any issue please contact us/report it to us.
My Blog stories link https://thepriyadarshini.blogspot.in/ , please check there for new and romantic stories, my facebook link is https://www.facebook.com/itsmePuspa/?hc_ref=ARRpACfmvkE5-uudDQ2i3M2HOvhvJeqA0V7862ZeHR4pFx3l54q3ZfxlDlge5lwxiHM&fref=nf