SS:Different shades of a girl:Life story of Maanvi (Completed)
Oct 16, 2013
SS:Different shades of a girl:Life story of Maanvi (By V1184) (Thanked: 11 times)
Hi everyone,am writing a new story and this is my first SS.so please ignore my mistakes.
*********************************************************************************
Maanvi is sitting in a garden lost in her thoughts
Maanvi ,a girl who used to live life with happiness all over.But one day everything was over i got to know the true face of someone whom i thought was my life but she cheated me ,not only me but my maa and papa too.She is none other than my di yes she is my own and one and only elder sister.
I will tell you what she did and what happened to our family,lovely family.
Flashback:
My di was 5years old when i was born.She used to treat me like her Princess.I am the Princess in our house and was loved by everyone.
I was 10 years old when my mom died.I donno what to do as my mom was my life till then.It was then i got even more attached to my di. She became my mother and took care of me.She became my life and we lived as happy as possible as it is my mom's last wish and my dad completely concentrated on business to divert his thoughts.We used to live in a big house as papa is very rich.
I donno why but my fate is playing games with me that god took my papa away when am 16 years old.So di took the responsibility of the whole property.I thought that papa dont care for us after maa's death.But he really cared for us.We received a letter exactly 10 days after his death which said
"My dear daughters, i know i neglected you both after your maa passed away.I am sorry for that.Go and check my Study room.................
I said,"di it is the only place where he never allowed us but why he wants us to go?"
"......Go there i know that you both will be wondering but go there for my sake"
We immediately rushed to his study where we found another letter
I opened it and read aloud
"Open the third book in second row of my book-shelf"
My di opened it and we saw another letter
It read
"This is the final letter and your father's last wish.I have got a lots of riches in many cities and towns.I want you both to take care of them and live a long life happily.My lawyer will come tomorrow Listen what he says and this is what i can do for my girls my little champs as i know i am not a good father
Alwida(Good Bye)forever.......
with love
your dad."
We cried cried and cried that whole night
Next day dad's lawyer came and told something to di. I donno what it is"
and after that day , my di started being odd with me.....so i thought of leaving the house and went to Dehradun and joined in hostel.
I forgot to tell you that am the topper in my studies so got admission very soon
I went to Dehradun as i dont want to live with the girl who cheated me my parents and her life is just.......just a big lie
yes she cheated me by acting as if she loves me.but no its not her true face.
One day i was going to our room when i heard di talking to someone on phone.
"Ha.....our plan worked out now its just that ugly Maanvi who needs to go away then we can get the whole property
...........................................other person
"yes i will do it just like we did to him"
She kept the phone and saw around i quickly hid behind a pillar and then she talked for 5mins about something
I am shocked and went to my room immediately
I was shocked and was crying badly because..........because she tried to kill.......
*********************************************************************************
Please tell me how it is?i donno how it came here please tell should i continue it or not?please do comments and press the "Thankyou"button.
i donno how it is as there is powercut when i was about to post this and thank god it dint get deleted.
Please tell me should i continue or not?
all
Oct 17, 2013
Continued............. (By V1184) (Thanked: 11 times)
Banner:
Made by Nandhu_Nan
for doing them.
Story Continues..........
She tried to kill papa and she was the one who is responsible for his death.
She is now planning to kill me.........just because she can get my share of property too.I never expected this even in my baddest nightmare........But it is the truth and it must be accepted.
So i decided to leave her that place where there are many fond memories of my childhood,of my mother and also my di who used to love me....no not love the acting she did......
I packed my bags and joined Mount College in Dehradun.
it's a big college
and i loved it when i saw for the first time.
I have heard a lot about this college and its history.
I was first shocked when i entered my new college........guess why?
.
.
.
.
ok i will say i was shocked because everyone student is a couple i mean the whole college is also famous not only for its education system but for coupling too....i thought it's so silly
And there started a new phase of my life.....Love life
Well,i totally forgot say about that evil na. Her name is Shalini now handling papa's business ofcourse inly her share.So i have appointed pap's lawyer as my Manager and he handles my share of business.He is the one who cared for me ever since i left that house.
Me too na how many things i forgot to say you all,i am a painter i love painting and i used to sell my drawings in Dehradun and am famous for it.
I made many friends in the first day itself and my room-mates are also nice to me.
My college days went happily and now i came to Final year
Now am handling papa's business myself as am major now.
That's when the actual problem started for me as it is the Prom couple competition though i managed all these years now its compulsory as we have to prove our self to be perfect in every activity.It is because the Couples head who is just a girl with no studies and roam around the college studying same course from 3 years made it because she want to tease me and embarrass me infront of everyone as i don't have anyone.
And suddenly i remember that i have drawn a pic of my dream partner and wanted to use it because i never thought that there will be such a man in the universe and here it is
I know i am using someone's pic without their permission but to be frank i really love him even without seeing him and you know what he don't even know who i am/maybe not even exist in the world.
But what can i do?It is the only thing which i can do to get my certificate as that idiot has bribed the management.
*********************************************************************************
I am sorry for short update.I want to clear few thing that i will update only on Holidays as i may not get time these and will update whenever i get time(for sure)and please feel free to ask if you have any confusion.I am happy to see your comments and hope you like this.Don't forget to comment on any story you read.
all.
I am asking again should i continue this?
Oct 18, 2013
Continued............. (By V1184) (Thanked: 13 times)
Hi am updating now as i got time.
Banner:
made by Nandhu_Nan
Story Continues....
Maanvi is again lost seeing his pic and remembers the day 2years back when she drew it.
It is Maanvi's 18th Birthday and she is in her room thinking of her days when she used to spend with her family with no hatred with her mom,dad and lovely di. Then she remembered her mother's words which she said to Maanvi when she cried in her childhood which can never be forgettable by her.Those words are the one which give her strength to overcome every difficulty in her life.
And she is happy with what all she has.She faced all the troubles and hard times of her life through these thoughts which her mom gave her , the treasure which can never be stolen by anybody and it is Memories
and then she suddenly heard her roommates talking about their dream partners.It is the time when she thought of something and went to her special place i mean her secret place in the hostel(Don't get confused because its my imagination and my imagination is like this only
).
And it is the Garden where she like to spend as it is a very peaceful place.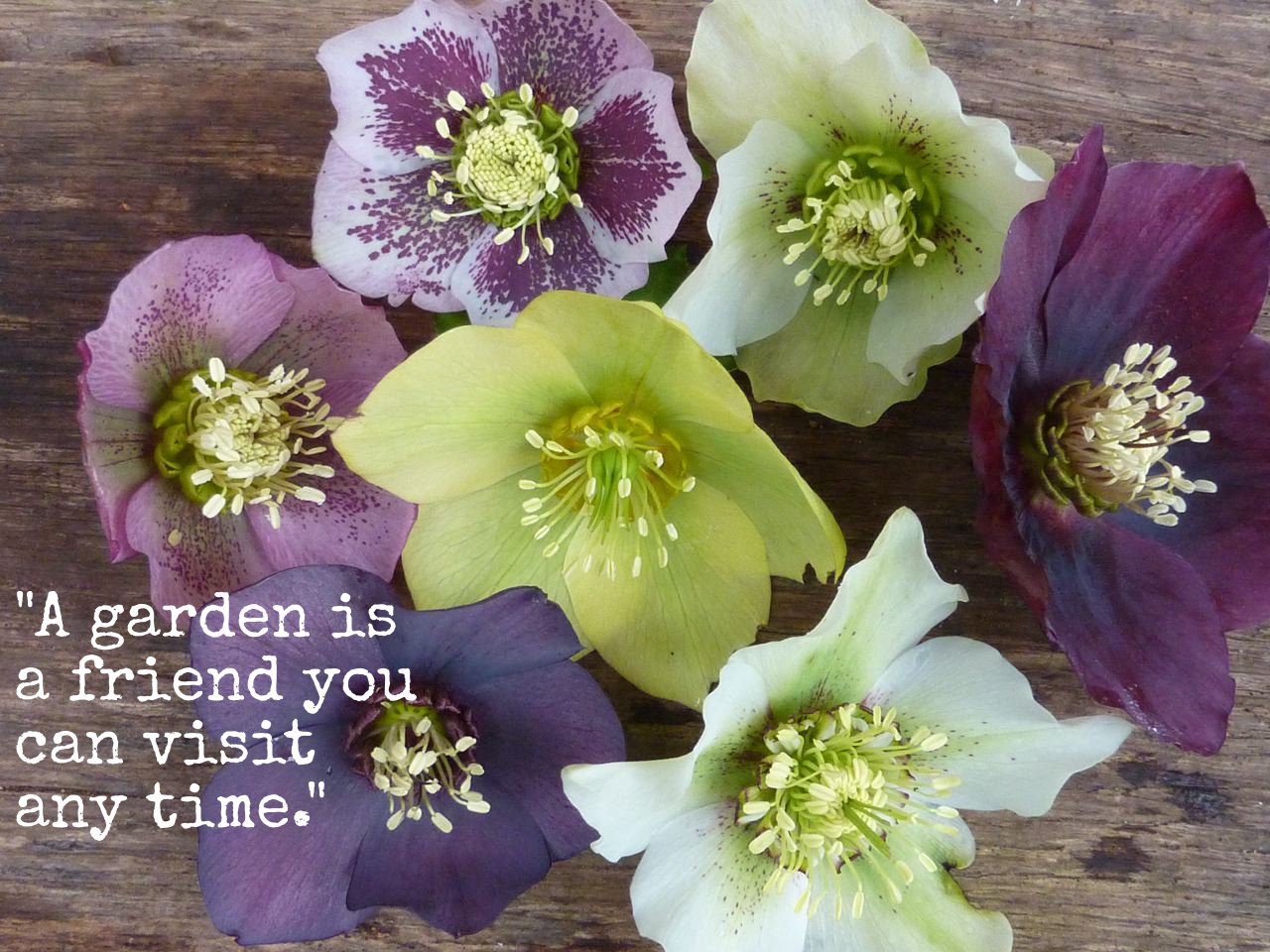 .
She took her friend and her weapon.....and it is her paint brush and started thinking what to draw?
Because it is the only thing she does when she is happy or sad ,when she is in anger or when she have free time after studies.
*********************************************************************************
I have modified this to some extent hope you enjoy reading this
i am sorry for very small update no time and thought to give a clarification.
Maanvi is a painter who drew virat's picture by her imagination and not she got his picture and you will know how she got it in next update ok bye all take care will update when i got time don't forgot to comment and click thank you button.
Oct 20, 2013
Continued............. (By V1184) (Thanked: 10 times)
Banner:
made bye Nandhu_Nan
Story Continues.......
She sat there thinking what to draw as it(painting) has become her daily routine in holidays.
And she thought of drawing her prince charming and started her work(painting)
:
:
:
:
AND the picture formed is.........
(bear this as i donno what did i do hope you are satisfied with this as a painting as it is very difficult for me to do so but have to do as its(painting) gonna play major role in my story.)
don't get shocked because from childhood itself V is her favorite letter as her mom's name is Vijaya and she wanted to give a name with V to her dream partner aka prince charming.
She very surely knows that what happens if someone saw his photo with her because she is the only one who doesn't like boys and talk to them.
And now here she drew a picture of a guy who is her dream partner so thought to hide it in a secret place.........................After a lot of thinking she got an idea and she wrapped a plastic cover over the pic and hid it in one of her favorite rose plant which she never allows anyone to touch.
Next day in College:
She gotto know that every student must do some cultural activity for charity. She immediately thought of painting as her part of charity and asked the cultural head for a stall.
Charity Paintings:
(i know it is not necessary but as i can't give long updates am giving and using more pics in my updates)
Her stall is the one which gained more money for charity for which she is given a prize.
Few days later:
Maanvi is simply roaming in the garden as it is holiday and remembered her painting and went to check it.She sat there looking at that pic for hours and it became evening and started snowfall.So she took it with her to her room and drew another one(the pic which i posted in second update)
She is not afraid as her friends and room mates went to home for vacation.
Present time (remember she is thinking of something at her 18th Birthday)
She know it is weird to love someone when one doesn't even know whether someone like them exists in the world or now?
She somehow managed the prom couple thing by taking her brother(Lawyer uncle's son whom she calls bhaiyya) there and got her certificate.
Now as she finished her studies she now has to go to Delhi my hometown to my house where i used to live like happily ever after but never happened to get my properties.
With heavy heart and sadness allover i went there and quickly got all the property which i gets and then sold them as i don't want to have any past moments in my life.
"Past is a good place to visit,but certainly not a good place to stay"
(okay enough of them i think so)
With these thoughts she sold her property and got all her money transferred to her bank account.
.
.
.
.
Few months later:
She went to Japan where she thought to sell her paintings as she already took training in art of painting and became a professional artist who is famous now for her paintings on women.
She was invited to participate an International painting competition.
(donno its meaning which is written in Chinese/Japanese
)
The competition holders arranged their stay and all other facilities for all the painters who came from different parts around the world.
After a day,The holders called all the painters for a conference and informed them that there will be two rounds for which you have to paint and show your talent.
First round has begun , the task is to paint a girl(lucky Maanvi as she is professional in it).
She finished her painting in 3 hours(i donno how much time it takes) and everyone is asked to take rest and informed to gather at the same place after 2days.
These two days passed like seconds and the painters gathered in the conference hall.
The financier of the contest spoke out "Hey everyone,its so difficult for us to select few of you for next round.......we have chosen the best 50 from 500 as you all are excellent and did great job in your work. May the best win"saying this he asked the host to announce the results
The host is reading those 50 names from last to first though Maanvi is afraid of her result she is shocked when she gotto know that................that she is the one who is in first place and her painting is shown on a big screen for which she got a huge lot of applause.
Her Painting:
She got it because it is like a real picture though it is her painting which is only possible to very few painters.
The next round is also announced the same day and they told that the prize will be a tour to 4 world's beautiful places as the paintings that got first prize were the one which were bought at highest prices.And they are the costliest paintings in the world.
.
.
.
The holders said that they are given 48hours to show off their talent to become the most talented and most gifted painter in the world.They also said they can do as many as they wish and whatever they want but mustn't be silly and must be careful even a odd dot is taken into consideration.They also said that the painting must be beautiful and meaningful.
After saying the needed precautions everyone retired to their rooms after having dinner.
Next Day:
It is Maanvi's big day and she thought it is the thing to prove herself to the world that she is a talented painter thought it is not needed as everyone invited there are selected by a committee which travels all along the world for choosing appropriate persons for this competition.
Maanvi decided to make six paintings and she painted these.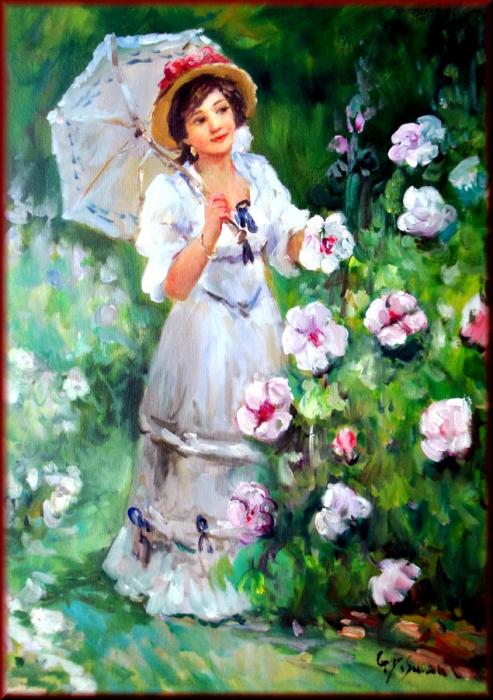 And she submitted her paintings within 24 hours and is relieved like she is off from a big responsibility.So she took the permission from the authorities and went to buy a book.
She came back to her room which is given to her and started reading it.She then dozed off reading it.She woke up next morning all tired due to late night sleep and freshened up herself.She took it and completed reading it.
The 48 hours is over that everyone is asked to submit their paintings and come to conference hall.They informed them that the result is announced next day at sharp 1:00 pm.
.
.
.
Next day , the results time..............
The host is announcing the results
The third one is ...............(some name)
The second one is ...............(some name)
.
.
.
.
Now time for the final result , the winner is.........
.
.
.
.
.
.
..
.
Miss. Maanvi..............from India.....Give her a big lot of applause.......The whole hall is filled with claps and has a very cheerful atmosphere.
Maanvi is first shocked then her happy has no bounds.
She was called on the stage and she received a check of $10,00,000(10 lakh dollars) and given ticket for her visiting vacation to 3 world's famous places.
********************************************************************************
I think this is a big one(hope so).I know mostly this update was on paintings and as i said above they are gonna play an important role in my story.I donno when i will update next but for sure i will try to give Virat's entry in next update as i planned it though didn't write it.So please tell me hopw my update is and answer the question in my update.
Well i am very thankful to all those who read my story. Please comment if you read as comments are the one which encourages a writer. Don't forget to comment and press 'Thank you'button.
for your support for earlier updates hope i get the same and even more.
Till Next time ,Take Care
Oct 21, 2013
Continued.............Special Update (By V1184) (Thanked: 15 times)
Banner:
Made by Nandhu_Nan
Story Continues.............
Maanvi is all ready for her trip,though it is not her first time as it has become her routine to travel around the world.She used to go to different places for exhibitng her paintings and sell them.So she thought of going on her own while the authorities said they will not accompany though they have made all facilities ready for her.
Maanvi is so happy as she is going to some unseen place(for her).
And she was taken to the famous place of JAPAN...........any guess..........ok let me tell you all it is the
Wisteria Tunnel at Kawachi Fuji Gardens, Japan
(did you know about this place?)
Maanvi is lost in its beauty and spell bound by seeing such place which she never ever expected to happen.
Maanvi:
(bear my edit)
She started walking through the tunnel lost in its beauty and she bumped in to someone..........
and she immediately without seeing said "am sorry..really i din't mean to hurt you am sorry'and saw the person infront of her.
And that person is...............Jeevika.........her childhood Best friend and they are cousins too......Jeevika's mother is Maanvi's aunt(maanvi's maa ka elder sister)
(bear my edit)
In childhood Maanvi is mostly with Jeeevika than Eswari .They together named themselves as Jeeman which is known to everyone except Eswari.
Jeevika is shocked to see her there and she is having happy tears seeing her after 15years as after maanvi's mom died they shifted to different place aqnd didn't meet for years though Jeevika and Maanvi are in touch through phone and later lost contact.After talking for hours,Maanvi asked " di where are you these days and how come you are here in Japan?i think you were in Venezuela when we talked for the last time."
Jeevika replied ,"oh mannu you ask too many questions am here with my husband and will you tell how come you land up in Japan from Sacramento as you said you are going there for an year and in months you came to Japan?"
Before Maanvi answer her Someone from behind says,"hey Jeevika , why you stopped here?Come let's go...........Oh am sorry miss didn't see you"he said seeing Maanvi
Maanvi said , "hi am Maanvi how are you jiju? and di i came here as am invited for the International painting competition and i have won first prize di in 500 painters around the world"She said proudly hugging her di
Viren is still standing there silently because he know that Jeevika never said about having a sister.
Jeevika who noticed this said ," virenji she is my cousin but more than a sister my mannu jaan"
Viren immediately replied , "what is she your mannu jaan?Jeevika am not going to leave you?how dare you t play with me?"
Maanvi said,"Di jiju is handsome and ha jiju am her mannu jaan and it is my idea only to tease you jiju
sorry....."
Like this hours went on and Maanvi said everything to them.She showed them the pic which is taken after she won the prize.
And they decided to go along with Maanvi as she insisted them to do so.
Next day too she stayed there as she wanted to draw Wisteria tunnel and finished her work by afternoon.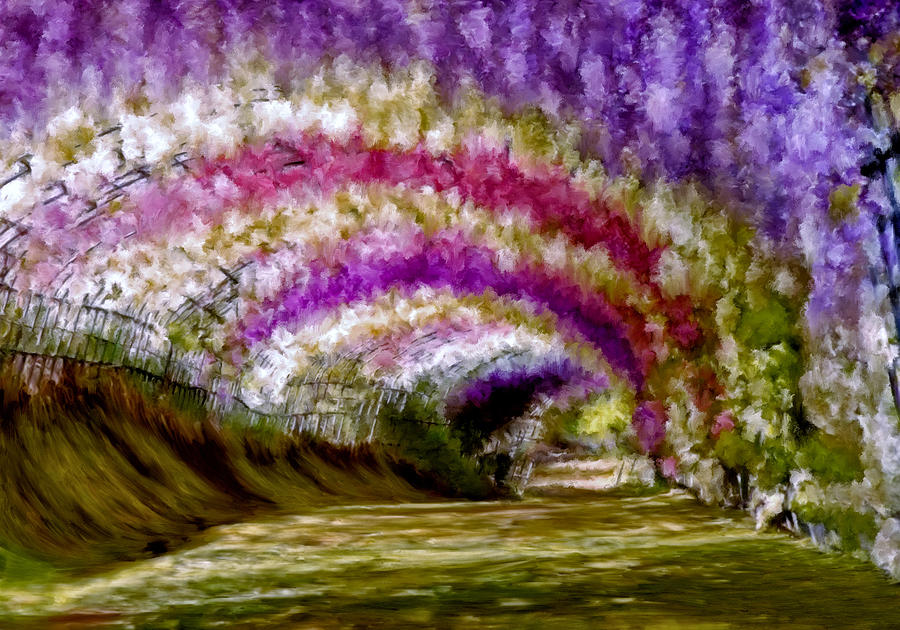 After that they decided to go to next place and it is..................Tunnel of Love in Klevan, Ukraine.
A pic for you of that tunnel:
Do tell me what do you think will happen in the next update.

*********************************************************************************
i donno how this update is?I need your support which encourages me to write bigger updates.I wanted to give bigger one but it is very difficult for me to type with one hand(have mehendi on left hand) please support me by your comments or atleast press the 'Thank you'button.i will give virat's entry probably in next update.Stay tuned to know more and guess what happens next in my story
Till next time,Take care
Nov 6, 2013
Virat's entry and........... (By V1184) (Thanked: 9 times)
Banner:
Made by Nandhu_Nan
Story Continues:
As the next place is Tunnel of Love......Maanvi teasingly tells Jeevika and Viren to go on a walk and have romantic moments and said she will meet them directly in hotel booked for them in the evening.
Jeevika and Viren left Maanvi and moved ahead on their romantic walk.(i don't include any virika scens as my story mainly is on maanvi)
Maanvi is slowly walking so that she will not be near to the couple ahead.
She heard from a girl over there saying that couples who ride together through the green tunnel and make a wish will get what they want.
And maanvi immediately took the painting of Virat and hid it in her pocket and started walking.From a little distance, she heard some music coming on.
She fell in love with it instantly and moved on the direction where the music is coming.
She can see a person who is showing his back to her and playing his guitar happily with full of passion.
People surrounded him and was keenly listening his music and after a while evryone applauded him and dispersed on their own way.
When he was about to go ,Maanvi exclaimed , "Kamaal hai boss!tum kitne achi tarah apni kala pradarsit kiya"(i donno actual translation in english)
It is then reality struck her that she is not in India and said "am sorry and you played very well"
And when she saw the person she is shocked and stood silent for a while......even the person infront of her is also equally shocked to see her there.......in front of her after many years...like 10years
the person is none other than our hero Virat.......and he is shocked because he studied in the same school in which Maanvi studied too but she don't even know him.but still he always loved her and he has her photographs and all her details up to date through internet.
He wondered that why she is shocked to see him and that too with open mouth
Maanvi's thoughts :
"What is this???why is he here...the perosn whom i always dreamed about is infront of me?Oh god please save me i need to run away before he replies me as i know i can't save myself if he knows me or may be what if he........arrey my mind is not working by the way how does he know you Maanvi are you gone crazy or what he don't even know about you or your paintings so be cool dear and simply go away and forget him forever or else think that no one is there like him just like before"
She said gaining all her courage that "I will go now bye by the way nice music"
She was about to go when she heard him calling "Maanvi kya tum meri ek tasveer bana sakti ho?"(would you mind drawing a painting of me please)he wantedly asked her so that he can atleast see her for a while which he is missing for the last 10 years as he missed her smile which she had in her childhood.
At first when she heard what he said , she immediately thought of 3 things and they are how does hek now her name?she got answer for it as she is a famous painter.Secondly , she was so happy as he asked her to draw his painting which is her favourite as she love drawing his photos.Thirdly , she is shocked as he is talking in Hindi that too in Ukraine.
While Maanvi is lost in thoughts Virat is just gazing her with full of Love and observing her facial expressions which are continuously changing from shock to surprise surprise to calmness.......
She came out of thought when she heard her phone ringing constantly and moved a little far bedore attending it(only a little distance from where she can see him)
"Hello....."
"Ha Mannu we are not coming back so let's meet tomorrow only as we decided to stay in Klevan itself is it ok?" said Jeevika
Maanvi is more than happy because she can go back at any time she want to and replied "di.....actually........"
Jeevika is tensed and said " what happened why are you talking like this?Should we come back?are you safe?"
Meanwhile , Viren thought "OMG!what is she doing?here am planning to have a surprise but she telling her sister that they will go back"
Maanvi said " di once give phone to jiju na please"
Viren took the phone a Jeevika gave it immediately " Ha meri Maanvi tell me what's the matter?"
"are you planning a surprise to di.....for that you must give me something or else...."
Viren cut her words and said " i will do whatever you ask me later for now tell your sister na to come with me" pleasingly requested her
Maanvi said " ok jiju say di that am ok with it i will stay alone tonight you both enjoy your date
bye" saying this she hung her call and looked around to see whether he is still there or not
To her surprise he is still there seeing her pleasingly as if he is requesting her to draw his picture.
She said "ok i will but not here..By the way what's your name Mr.?
He said "Virat.......Virat the Rockstar"
She is getting shock after shock today and said hesitatingly " Hi Virat nice meeting you so shall we leave for any place around?as i can't get enough concentration here" she said it so that she can spend some time with him
He was overjoyed and said "Would you mind coming to the hotel where i stay as it has beautiful background"
Maanvi said "OK but where is it?"
He said some name and to his surprise she said "I too stay there Virat so i will meet you in the evening as i want to walk here for a while din't see it completely"
He asked "May i accompany you if you don't mind?"
She agreed and they walked along the tunnel and talked a lot of things.
Maanvi is happy because she has got friendship with him in this little time span only
And Virat is also happy because he has seen that cheerful,joyful and the happy Maanvi again.
It has become evening and Maanvi started feeling coldness she is trying hard to get warmness....and she started rubbing her hands continuously.
Maanvi's dress :
Virat who is observing this came near her and said " i think its dark now lets go to hotel"
They headed back and Maanvi is still feeling coldness but she somehow came back by walking nearer to Virat.
They reached the hotel around 7:pm and they went to their rooms.
In the lift:
Maanvi asked " which floor?"
He said"10th floor and urs?"
She replied"mine too what a coincidence?and my room is 116 and urs?"
He said " i think we are coincident buddies mine is 117 right next to your room....."
He said " get ready and come soon we will have dinner together nd then you can draw my painting peacefully"
She was happy and said " ok we will meet in the varendah after 15mins bye."
Saying this the two went to their rooms having a lot of thoughts running in their mind
Exactly after 15mins both came out at the same time....
Maanvi's dress:
*********************************************************************************
That's it for now am extremely sorry for my late update.Am not getting time to write an update.i don't know when my next update will be as am having continuous exams these days not even getting time and please don't discourage me. i think no one remembers this story even as i updated more than 2weeks ago please do comment and hit the 'thank you' button
till next time.
Jan 16, 2014
Story Continues........... (By V1184) (Thanked: 4 times)
Banner:
me)
Story continues........
Maanvi is surprised to see that Virat is looking stuning in his Black and white T-shirt and Black jeans.She greeted him and she was about to move towards stairs when Virat held her hand and told,"Maanvi,a surprise for you.So now like a good girl,Close your eyes and come along with me".
She obeyed like a child and they started moving towards the lift.
Maanvi was wondering what he had planned and they were out of the lift in few minutes.
Maanvi eagerly shouted,"Can i open my eyes please?"
He replied,"wait a minute...be patient"
She opened her eyes only to see that Virat is nowhere to be seen....And also the beautiful decoration of the terrace.It remembered her of her childhood school(hostel) memories where she and her friend Rock star used to silently go away from the school building and go to the hostel terrace.
Its Christmas night when they parted ways.....its their last meet and she miss him badly.
Like a stopper to her thoughts,Virat came there,sat on his knees,took out a beautiful bunch of white roses and asked,"Maanvi,will you be my partner...?and sarcastically said Painter partner?"and started laughing.
Maanvi immediately hugged him and said "yes you stupid Rockstar,iwill be your partner"
They sat there for an hour or so and talked fully.Then suddenly Virat asked "Maanvi if you don't't mind can i ask you something?"
"Ya sure...why not?"she replied
He went to a corner of the terrace and came back with 3 bags.
Confused Maanvi asked,"What is it Virat?you said that you will ask something na i thought what will you ask and what should i do to give it ot you but here you brought some bags and are they for me?"
He replied,"Oh Maanvi,take a breath yaar stop you chatter-box.Yes, these are for you only but you need to choose only one and should not open them now."
"Noooooo Virat you know that i can't be patience till then so tell me can i open now?"
He said,"Ok on one condition,first go to your room,make your mind cool and read any 2-3 lines of his book and then open them."saying this he handed-over a small book titled "Positive thinking-a better way to solve problems" and asked her to come with him downstairs.
Then,after bidding bye to each other they retired to their respective rooms...one with lots ofh opes and the other with excitement.
Maanvi did exactly what he told and then went to open those 3 bags.
She opened the first bag and saw a box in it.
Inside it,she found a beautiful yellow dress.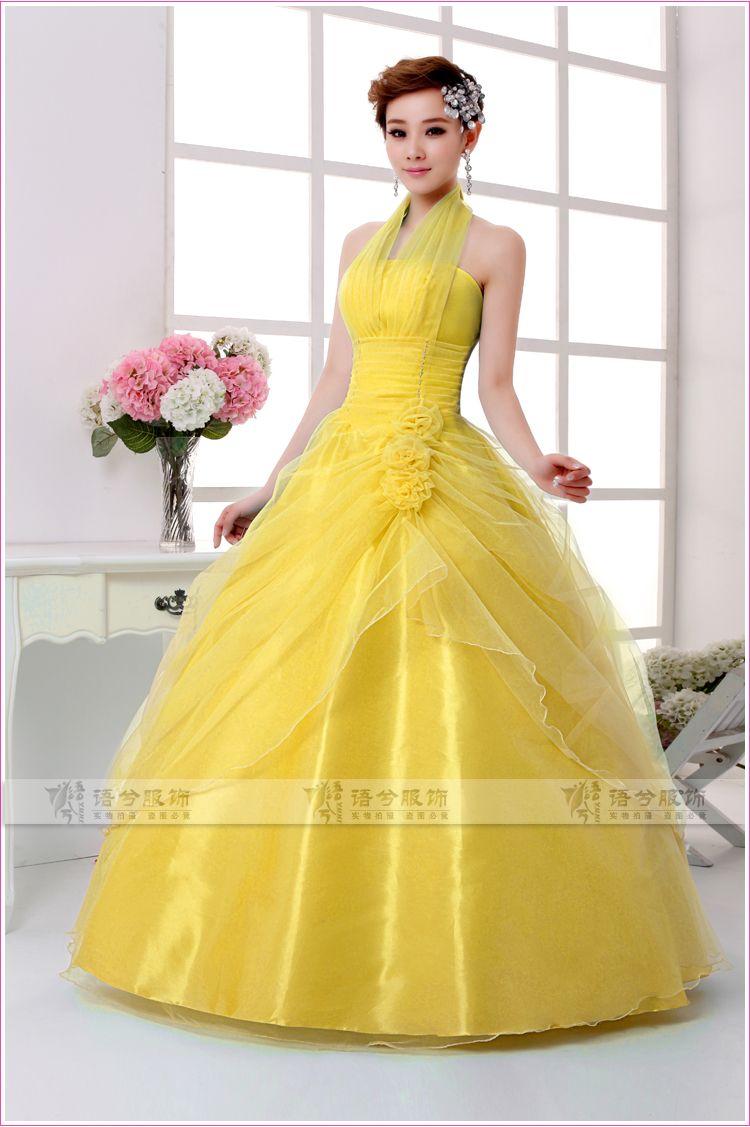 She simply loved it and was thinking why he gifted it to her.Then she thought first to open the other two bags too and then ask Virat about this if she didn't find any answer for her question.
In the second bag too there's a box but it's a little heavier and bigger.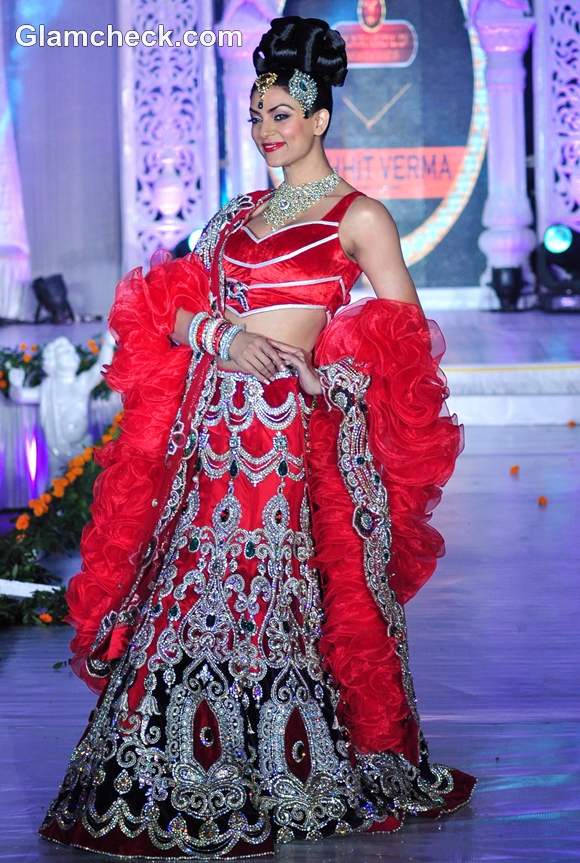 Why won't it be when there is a beautiful Lehenga specially designed for her is in it with a beautiful piece of matching Jewelry and a simple but elegant dress too.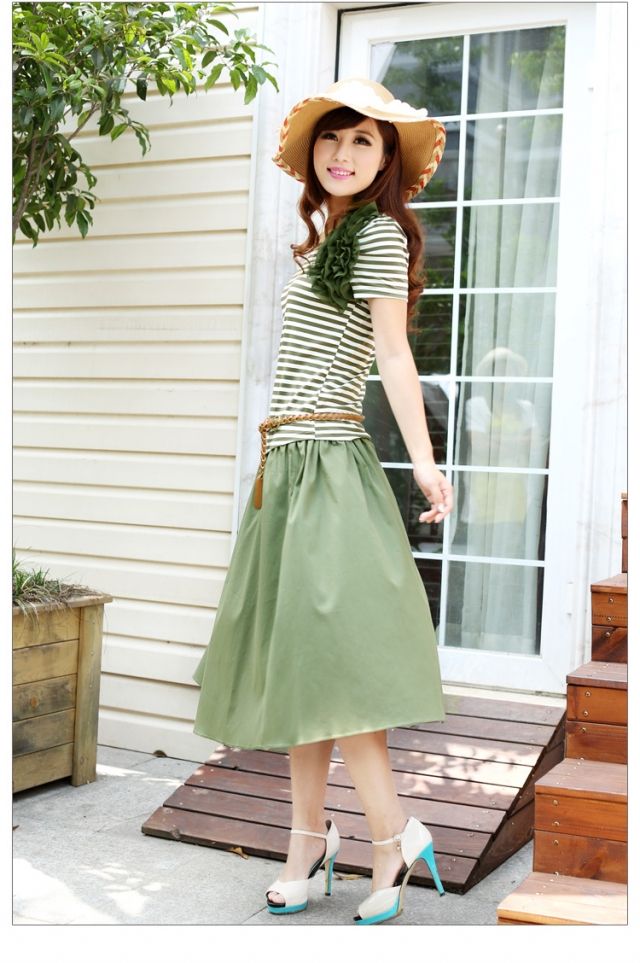 She is wondering that what made Virat to buy these many dresses and gift them to her.
She opened the third bag and saw a set of 3-4 envelopes.
She opened the first one and found a letter.
It read as follows.....
Hey Maanvi,don't scold me in your mind for whatever i did before and now too as i know you were.She twisted her mouth to a perfect 'O'.I think you changed your mouth's shape to 'O'.Virat, i will kill you.Hey it's enough now read soon what is in store for you.This time, i am serious.I want to tell something very important to you.
That's it for now guys.am really sorry for my late update.Do tell me hows it and am sorry for short update going out sorry and bye love you take care my friends.
Apr 15, 2014
Story continues..... (By V1184) (Thanked: 3 times)
Hello everyone,i know that i have been kept this story on hold due to my exams and now they are over on March 24 itself and i haven't updated it even after my comeback.So thought to give a small update.
*********************************************************************************
Banner:
(by Nandhu_nan)
Update is here:
She wondered what made this Virat do this and opened the second one.
It read as follows: Maanvi , first promise me that you won't get angry one me and then only read this.She thought 'hmm...ok Mr. i will forgive yo for whatever you do if it isn't any joke.'She continued...Maanvi since the time you left the school and shifted to some other place i felt very sad and you know what I missed you alot.I too missed you Rockstar.Maanvi i always used to ask you 'will you be my partner?' I always meant it,i really wanted you to be my partner...partner in life.What....Virat loved me???She was shocked and didn't understand anything.She read further…I know you may be shocked to know this but the truth is I LOVE YOU Maanvi I love you.Please don't get angry and read further.I love you but I donno about your feelings towards me.I won't force you to love me and I don't want to make you feel bad.So choice is yours.Open the other envelopes to read more…' The letter ended.Now Maanvi is with mixed emotions.She decided to read the other letters too.SO opened another envelope and read it.Now as you know my feelings so am asking you directly without any hesitation as you will be reading it only after deciding to choose an option on what to do.So I have given you three dresses right?Wear the green one and come to me if you don't want to see me again in your life.I will go away from your life forever. Maanvi thought No Virat how can you do this?Now she was in tears...of happiness or sad or both only she knows it.If you want you can leave that other envelope like that only if this is your final decision.Or else read it to know why i have given you the other two dresses.She without further delay opened the final envelope and took the letter and read it with tears I am very happy that you have decided to open this letter and you are reading it.Now as you don't want me to go away i am telling you that wear that yellow dress and come in front of me if you want to be my partner not in life but just as a friend like before and forget that something like this has happened between us.I will remain your friend forever in your thick and thin. And coming to the red one...if you too love me then wear it and come infront of me.Then it will be my first gift to be my future wife.Will you marry me?or will you remain as a friend.Whatever your decision is i am ready to accept it whole heartedly as respecting your partners decision is the first rule of life(according to me).
Bye partner...Love you always.
Now Maanvi broke down as she never knew that she will get such a life partner.Yes.she accepted his proposal and at that time she wanted to hug him tightly.But she can't simply go like that.She made a plan to tease him first as teasing your life partner is the first rule of love according to Maanvi.
*********************************************************************************
I a m sorry for the short update but its gonna be powercut in our place within few mins.So am posting it and will continue only if i get a response or else i will end the story here only and there are few updates more to complete the story.Hope to get response at least from those who read it earlier.
Ok bye for now...


Oct 4, 2014
Last Update (By V1184) (Thanked: 3 times)
So thinking about her plans Maanvi went near Virat's room and knocked the door instead of ringing the doorbell. Here Virat is very tensed but calmed himself and opened the door.
He is shocked to see her in the same dress and without any second thought he asked her " Ma..Maanvi...i mean partner didn't you read the letters...i mean didn't you open the bags? "
"Which letters Virat ? And i didn't open the bags till now , thought of telling smoething very important thing about me to you before opening them" Virat's face is worth-watching Maanvi thought as she spoke
Oh god now what to do yaar? here she is making me more tensed.What is she loves someone else? what is she is already engaged to someone or is she is already married ? Now what should i do? Virat thought as maanvi said the above words.
" Don't worry partner i don't have my life partner till nwo and i am not engaged to someone else. " Maanvi replied as reading his thoughts
Virat asked confused " How can you read my thoughts? and what do you want to tell ? "
" Uhm...nothing will talk to you later bye " Maanvi started walking to her room
Virat stopped her and said " i am sorry maanvi and take a positive decision please. I am now going to the terrace "
Maanvi went to her room and called Jeevika on phone.
She told everything and asked for her permission.
Jeevika said " Arey mannu jab tum usse pyaar karti ho to meri permission kyon ? pagli jaldi jaau warna tumhaara partner ka tabyat kharaab hojaayega thand mein. bichaara ka dil kitna dhadak raha hoga.jaldi jaao bye " she cut the call laughing at Viren.
Maanvi got ready in the red dress feeling very happy thinking about her future.
She covered herself with a white burqa to see what will be Virat's reaction.
Terrace :
Maanvi reached the terrace and hid behind the entrance to see what virat is doing ? As expected , he is pacing to and fro in the middle of the terrace. She thought of going when suddenly she saw someone else in the terrace.Who is it? She keenly watched them and realized it to be her jiju and jeevika di. Then something else too she noticed is Jeevika is hiding her smiles and her jiju is also tensed not less than virat.
She came in front of Virat and stood steadily without any move.
As virat is in tension he shouted on suddenly seeing a white creature in front of him.
Viren fastly came near virat to see what is happening before jeevika could stop him.
As no other option is left, jeevika came near them and said " Mannu, ab hum naa jaakar neeche intezaar karte hai in donon ke liye. yeh log to saara mazaa khatam kar liya "
"Di tum kab aayi ho aur yahan kya kar rahi ho?" maanvi asked
" tumhaari partner ne bulaaya tumhaari haath maangne ke liye" jeevika said
"Maanvi what is your decision? " Virat asked in a tensed tone.
"Close you eyes then" maanvi said
Virat immediately closed his eyes and waited till maanvi said " open you eyes partner "
Before he could react, he got another shock. Maanvi said " I LOVE YOU TOO partner.So when are you making me your life partner?"
Yet another shock is when maanvi slid a ring in his left-hand.
Seems like Virat is not going to come out of shocks as he got another surprise.But this time it is from Jeevika.
She said that she and viren are gonna be parents.
Maanvi said " WOW di i am so happy for you both."She hugged jeevika and said " Congrats di congrats jiju." Seeing Virat still in shock she spoke " di ab hume chalna chahiye.Lagta hai virat ko yeh sab acha nahi lag raha hai.Bye virat..." saying this she started walking.
Now finally virat came out of his shock and said " wait don't go maanvi and congrats viren and congrats bhabhi.And Maanvi if you want i am ready to make you my life partner now itself only..."
"Really???but how?" maanvi asked.
" Like this " said both jeevika and viren in unison taking her to the other side of the terrace which is dark till then.Suddenly fairy lights and a church father appeared in that area.
She is so happy and wanted to marry him there and then itself but she wanted to know what jeevika is thinking and so she looked towards her.
She nodded as if reading her mind.And then within an hour they became husband and wife...life partners from partners.
The next day itself these four started their journey towards India as maanvi wanted to have a big wedding with lots of rituals and all.
They reached India and Virat and Maanvi's wedding happened very grandly without missing even a single ritual with the help of Jeevika's in-laws.
( Note: Read the first few lines of the first update of this story to understand the next part )
Maanvi gave birth to a girl last year and she is at home with jeevika's mother-in-law.
A boy aged 5 years came running to Maanvi and said " Maasi maasi...maa bulaa rahi hai"
Maanvi came out of her thoughts.She stood up from the bench in the garden and started walking inside the hospital.
Virat is in OT from the last few hours and the doctors are trying their best to save him.
After giving a performance in a hotel, both maanvi and virat started returning home. On the way, a lorry hit their car but maanvi was saved as she is in the back seat. But virat got hurt badly on his head and few glass pieces went into his brain.The doctors are removing them.
A doctor came out from the OT and said that he is out of danger now and will be perfectly fine within a month.
Jeevika is very happy to know this and immediately sent her son to call maanvi.
Viren just then arrived after paying the medical bills.
Few months passed and now everyone is fit and fine.
After that incident , no other trouble came near them.They all lived happily.
~~~THE END~~~
*********************************************************************************
Hope you all liked it.I haven't updated this for many months and hereafter i won't get time till my final exams end.SO i ended this story this way and now i am a bit relieved as i don't need to feel guilty that i stopped a story mid-way without even giving a notice to the readers.
I THANK TO ALL THOSE WHO READ THIS STORY till the end.
Thank you all...Bye...
Disclaimer: The views expressed above are member's views and this website does not comply with it. The views expressed may not be factually correct. Incase of any issue please contact us/report it to us.