Os:That 3 dresses
Dec 16, 2013
Os:That 3 dresses (By V1184) (Thanked: 3 times)
Hi,i am here with my first OS on Virika.
Hope you all like it.
.*.*.*.*.*.*.*.*.*.*.*.*.*.*.*.*.*.*.*.*.*.*.*.*.*.*.*.*.*.*.*.*.*.*.*.*.*.*.*.*.*.*.*.*.*.*.*.*.*.*.*.*.
Banner:
Viren Vadhera,a young boy of 7years is sitting in a temple.His mother is talking to her friend and he is bored sitting there all alone.
He saw a small girl in the temple equal to his age.He immediately got attracted to her and went near her.She is playing with her toy.
Her dress:
He talked with her and within few minutes they become good friends.Suddenly,his mom called him and she introduced him to an aunt of his mom's age.He with sucking face went there as he really like her company.After that,he looked at the place where she is but she is nowhere to be seen.He really cursed her mom's timings.
With a sad face her went home.Next day,his mom asked him again to come to temple.This time,he didn't utter a single word to his mom's shock as he always make her request him to accompany her.
That day,he saw her again.Without any other thought he went near her and talked to her.She said ''Come and meet my mom"by saying this she took him to the aunt he met yesterday.He was shocked and rather happy to know that he can meet her everyday.
Few days passed on like this.......and the girl....oops sorry forgot to mention her name..Jeevika and her family shifted from Chandigarh to Delhi.
Before leaving she met me...met me in the temple and gave me a pink pea**** feather......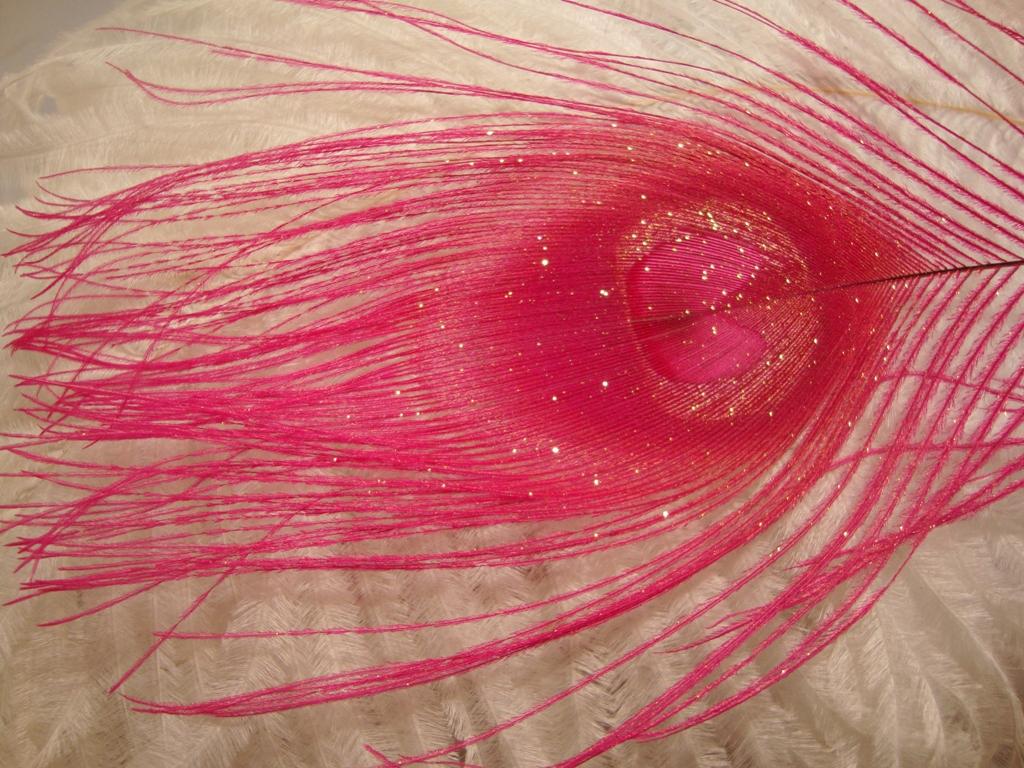 She told that it is our friendship's symbol.I took it and placed it near my heart and said whenever she may meet me i will definitely have it with me till my last breath.
And they parted their ways.......Few years went away with both of them missing the other's presence though they have met for few days only.
Once Jeevi and her family came to Chandigarh for a marriage and Viren's family too attended it.
Now Viren and Jeevi are around 13-14years .Viren was entering the marriage hall and he saw her again....again on a beautiful lehenga which made him think About his first meet when he saw her in a similar coloured dress.
Jeevi's dress:
(bear my edit)
He went near her and talked to her.But to his shock she without replying for any of his questions asked him where is our feather?
He said its in his house.She said then lets go there and then only i will talk to you properly.
He went to his mom...asked keys and both went to Viren's house.He showed the feather in that instant Jeevi hugged him and said missed you my dost how are you?how's your studies?how's your parents?how are our toy house..........God knows how many questions has she asked him a span of one minute.
He said relax dost i will reply to each and every question of yours but let me tell you onething,you have changes totally in this 6years.I donno that you will become a chatterbox now.And they both sat in his room....talking,giggling and teasing each other.
After attending the marriage,their parents came home and saw these two sharing the most beautiful childhood days.They left to Delhi that night itself and again Viren and Jeevi felt something weird like they felt some loneliness in themselves but never showed it to others.
Many years went and now Jeevika and Viren are of 24years.
Viren became a successful lawyer whereas Jeevi a top model and an actress.
Viren though hate serials watches them only for seeing Jeevika whereas she who hates news sees everyday for Viren's glance.
One day it is Viren's cousin's engagement.He lives in Delhi and he came two days before itself to take a tour around Delhi.
He called Jeevika's mom and asked her Jeevika's address,as she is currently in shooting and she rented a flat near to shooting and told that not to inform Jeevika about it.She kept it a secret.He came to her flat and ranged the bell. Jeevi who came just then from shooting,with sleepy eyes opened the door.She was shocked at the same time happy to see him after many years.They haven't met personally but talked through phones everyday(unknown to their parents).He went inside and sat on the couch.Jeevi who was sleepy till then changed her mood into talkative they both chit-chatted like they hav not talked for ages.They realized that they are in love with each other but both are waiting for the other to propose first.
Viren's cousin's engagement day:
Viren asked Jeevi to come but she said that she has to attend her friend's engagement.So he went to the venue directly.directly. Jeevika went to her friends house and came to the venue with her friend.
Her dress:
Viren too is waiting for seeing his soon to be bhabhi(sister-in-law) and is shocked when he saw her because he is seeing Jeevika with her.He now understood that Jeevi too came there as his sonn to be bhabhi is her friend.They enjoyed a lot in the engagement party and Jeevi is running to the terrace of the hall as Viren is trying to apply cake on her face.Jeevi stopped as she is tired......tired of running.
Viren too stopped and is panting.He is staring at Jeevi who is beautiful and again in a similar coloured dress of his first meet with her.He thought that there is no other right time to say his feelings to her.
He went near her and said,"Jeevi I Love You.Will you marry me?and become my life partner if you don't like too then no problem let's live like dost only"
Jeevika waiting for this moment immediately hugged him and replied positively making Viren go on cloud-nine.He called his family and her family and informed about their confession and asked them if he can marry her.
By getting positive reply,he told Jeevika about this and she too felt happy.
On their engagement day,he gifted her ,their life's most precious thing,the pink feather which she thought was lost.
Her engagement ring is too precious for her as it is now their symbol of love a pink pea**** in it.
Now Viren and Jeevika are happily married and pink pea**** is their symbol of love.
He has gifted her life's most beautiful moment when she gotto know that he has kept those three dresses of her which made him fell for her more and more.
Here ends my stupid thought please tell me how you feel about it?i want to know how my OS on virika made you feel.please do comment and hit thank you button.Appreciation and Criticism both are heartily welcome.i want to tell you all that i am not good in expressing my thoughts.
Note:-Please ignore typo errors and punctuation as i wrote it in a hurry
till next time,bye
Do you like it?love it?or hate it,then please vote below and say me what should i improve through comments
Disclaimer: The views expressed above are member's views and this website does not comply with it. The views expressed may not be factually correct. Incase of any issue please contact us/report it to us.