Unwritten Destiny-Found My Love
Nov 14, 2015
Chapter 66 (By Krithika_Rshi) (Thanked: 69 times)
this update is for my friend priya as a treat as per her wish :) @priya...here is a long update for u :)
*****************
"henry, I want a help…."said arnav as soon as henry lift up the call on the other hand..! arnav told wat happened and henry couldn't help the giggle not to escape.
"wat the…here im trying to woo her and u r giggling..!! Unbelievable..!"said arnav.
"sorry dude…but I found ur fight to be funny one that's y laughed…ok now I will help…"said henry.
*******************
"khushiiiiiiiiiiiiiiiiiiiiiii……………"a gang of lav,payal,nk and akash called oops correction SCREAMED as soon as they entered into gupta's house.
"kya hua….??"it was shyam who reacted with in a second….he came to hall running with the speed of wind. The trio except lav looked at each other thinking y did he came running..!!
"kuch nahi hua shyam bhai…but y did u came running..!!"asked payal with the most innocent look on her face….she didn't act, she really asked innocently bcoz her tube light mind didn't lit up y shyam came running with panic filled eyes..!! lav mentally face palmed seeing her crazy friends tube lyt minds..!!
"kuch nahi hua? Then y did u all screamed at a time as if a tsunami is going to hit the house..!!"shyam asked with his wide eyes, panting little..!!
"but bhai….how can tsunami come in delhi? There is no sea in this city na…!!"shyam just felt like to bang his head at nk's innocent question..!!
Lav smacked nk's head and said "arey budhu….ur mind is not tube lyt…its mercury lamp hai mercury lamp..!!"she face palmed.
"now I understood…..shyam bhai got panicked listening our calling..!"akash said with a smirk on his face.
"ohh…"remaining two except lav said….of course lav understood at the starting second only..!!
"thank god…finally u all understood…!! Thank god that elders are not in home or else they might have gotten a heart attack listening ur scream.."shyam said sitting on a sofa in living room.
"guys…wat happened? Y were u screaming like that..? I was startled..!"said khushi stepping down the stairs while drying her wet hairs….she was in shower when they were screamed. (she did shower to cool her anger but still it didn't get cool completely..!)
"khushi…..go and get ready….we have a surprise for u…lets go out…."said lav. Khushi looked at the remaining who nodded their heads with excitement.
"surprise?"khushi asked confusingly.
"haaa…."all told in unison.
"nahi yaar…im not in mood to go out now…"she said.
"uffooo khushi…there is an ice cream shop which has opened recently…..we will show u that….vise bhi u need ice cream to cool urself na…"said nk. Even though khushi refused coming at first, after her friend's request, she agreed and went up to get ready. How can she say 'no' to her friends…?!!
"oy hellooo kya hua khushi ko? Y she is angry from the time she came here?"asked shyam tapping akash's shoulder.
"she is angry on ASR and poor ASR is trying to woo her…so we are helping him….and u know wat he even promised us to give a big treat…"akash said in one go in excitement..!!! shyam chuckled seeing their excitement..! within some min, khushi came down and all left the house.
**********************
They all get into a taxi…khushi is in between payal and lav….lav signalled something to payal when khushi didn't see them.
"khushi…close ur eyes…"said payal making khushi confused.
"why…?"she raised her eyebrows.
"bcoz I said….just close ur eyes…."payal almost ordered her. Khushi is no mood to know the reasons so just closed her eyes with a sigh. Lav took out a black cloth from her bag and handled it to payal. Khushi felt something is touching her eyes and lifted her hands to see wats it..!!
"arey y are u tying my eyes..?"she asked
"shhh….keep quite…"lav said
"but I cant see the way to ice cream shop na….u said u wanna show me the shop and now tied this cloth..!!"khushi dragged a logic for which payal and lav shouldn't answer..!
"khushi we said we will show the SHOP…not the WAY to shop…"its nk who had answered and himself along with other including taxi driver chuckled..!!
"very funny…"khushi said sarcastically and about to untie her eyes.
"don't u dare….if u untie them, then its similar to kill me…"payal said whatever she got in her mind at the instant.
"pagal hogaye kya aap sab…? Ok I wont untie…"khushi said with a frown while folding her hands across her chest. Remaining all sighed in relief.
"seems like questions of question bank got over…"akash whispered to nk who is beside him in passenger seat.
"question bank..?"nk whispered back and akash signalled towards khushi and they both chuckled..!!
"guys I have sharp earing capacity….stop calling me as question bank..!!"khushi said gritting her teeth. Now its time to payal and lav to chuckle seeing the weird expressions on nk's and akash's faces..!!
After sometime, the taxi stopped at some place and khushi was about to untie her eyes when remaining four screamed "nooo…."startling both khushi and taxi driver.
"now wat happened..?? should I come inside to ice cream parlour like this only..?"she asked pointing her blindfold..!
"uffoooo…khushi keep quiet for sometime and don't untie the cloth.."lav said and made khushi to come out of taxi.
Later they took khushi to somewhere… "plz close the doors….plz close the doors…"she heard some computerized voice and asked "y are we in elevator..?"
"we are going to ice cream parlour…."said payal leaning onto the wall of elevator..!!
"does ice cream parlour is in upper floor..??"khushi is more confused as she doesn't know any ice cream parlour which is in upstair in delhi..!!
"uffooo question bank, give some gap to ur questions…."said nk chuckling..!
"don't call me as question bank…"khushi frowned.
"if u ask questions like this continuously, then I will call u as question bank only..!!"nk said and khushi growled with irritation. Lift got stopped and they all came out of it.
"at least now can I open the blindfold?"khushi asked taking small steps with fear of falling as lav and payal held both her elbows..!!
"oyyy question bank…..have some patience….we are almost near our destination..!!"nk said
"stop calling me like that u stupid…."khushi said with irritation. Right then she heard calling bell sound and asked "y are u ringing calling bell…??!"she got some doubt "which ice cream parlour will put calling bell..?"she muttered.
She heard some unlocking sound of the door… "u only go and see khushi…"said lav and pushed her little forward….she was about to fall but two strong hand protected her from falling..!! she recognized that touch and widened her eyes and she heard locking sound of the door..!! she untied her blindfold and looked up only to find arnav holding her securely protecting her from falling..!!
"aap..??"she asked and seeing the smirk on his face, by connecting the dots, she asked "means…this is all ur plan? Means u and my friends joined hands to woo me..??"she asked with surprise..!!
"ya….u know im so poor in making plans to woo girls so I asked their help…."he said making a child like face….!! his plan of surprise itself melted khushi's anger little and now his expression removed her half anger. (but half remained..!)
She stood straight and looked away from him. He sighed and said "khushi this is not fair…I have been trying to talk to u from yesterday..!!but u r not even listening me….that's not fair…"he said..!
"oh ya? Then its fair to give me punishment when I didn't do any mistake ah?"asked khushi. He hold her hand and made her sit on the sofa and bent down on his knees and held her hands in his.
"khushi…think calmly….if I didn't punish u, then wat would have other students thought? That I didn't punish u bcoz u are my wife right?"he started to say calmly "and even though u didn't talk in my class, u disturbed it by shouting loudly right? so there was somewhat mistake of urs too right? and if I leave u without giving punishment and only punished payal and akash then it will be totally unfair..!! I should treat all students equally right? and I was behaving truly as a lecturer at that time…so….i needed to increase the number of assignment when u was arguing me….now as a husband, im saying sorry to u…sorry sorry sorry….."he hold his ears….seeing him like that, khushi got emotional and hugged him at the instant crying. He managed not to fall on the floor due to her speed of hug..!!
"arnav ji….y are u saying sorry..!! its ME who should say sorry….i was only thinking from MY side….i didn't think about class and from ur side….im so sorry for being mad at u…."she said hugging him…he just tightened her grip on her while hugging her more…. "so Mrs. Khushi arnav singh raizada….has ur anger gone or not?" she came out of hug and nodded her head in positive and hugged him again.
"when u are angry on me like this, I didn't like it at all…..i felt like I lost colour in my life…"he said….
"me too…..acha leave this matter…."she said and rested her head on his shoulder.
"I have something for u…"he said and took her to kitchen and opened fridge in which there are soooooo many ice creams of different flavours..!! she smiled widely seeing those ice creams.
"wow…how did u managed to bring these many ice creams..?"she asked with awestruck..!!
"henry helped me….and this apparment is henry's only.."said arnav..!
********************
(in khushi's house)
Anjali, khushi's parents, henry, shyam and lav's gang along with aman. They all are talking….and Anjali came there to talk about arshi's mrg. They all are waiting for arshi to come back. Then only arshi entered into the house. Arnav is surprised to see his di, aman and henry there…!!
"di…u here?"he asked.
"haan chote….we came here to talk about ur mrg….we are thinking to consult pandit ji for the date…wat say?"she asked while arnav sat on the chair and khushi stood behind him with a cute blush.
Arnav thought for a min and said "actually di…."she looked at him with "wat?"gaze….he turned towards shashi and said "uncle we are officially married as per buaji's wish….even though I want to marry her with all customs right now, im thinking that her final exams will come in three months….so y shouldn't we wait till then? Vise bhi buaji too said not to rush about her mrg right?" at that moment, shashi got proud to get a son-in-law like arnav who can think well about his daughter.
Anjali and shashi looked at each other and Anjali said "ok…..if u can wait then we too will wait….but chote….even though khushi is raizada's daughter-in-law, until all rituals complete, she will be in her meternal house only…"said Anjali with a smirk.
"wat the…"came immediately out of his mouth and lav gang chuckled while khushi blushed over his reaction..!!
"ok di…as u said…."he said with frown on his face after coming out of his initial shock..!!
They all are chatting casually but none is observing nk and akash who are talking with low voice.
"nk….see all love stories are being succeded….me and payal got engaged, Anjali di and shyam got engaged and khushi and ASR got married…its only u and radha; and lav and henry remaining…wat about ur ONE SIDE LOVE..?"asked akash.
Nk looked at him and said "im going to propose radha tonyt…"it gave little shock to akash.
"but how?"he asked.
"through watsapp…..i have full confidence that she will accept my proposal…"said nk
"ek min….how did u get her watsapp number?"akash is in shocked state..!!
"from fb…"he said and putting his hand on akash's shoulder, he said "akash….after I talk to her in clg, I searched in fb and sent her friend reuest….we used to talk daily and after some days I asked her watsapp number and she gave me too…..we both understands each other….and she is so nice girl….i will propose her today…."he said with a smile.
Akash smiled in return and said "all the best…"
Precap: a short leap
*********************
I hope it's a long update…..thanks to all who have been encouraging us from the start….right now I cant mention readers names as im busy but my sincere thanks to them who had pressed thank u button and commented. This story is going to end in few updates.
@Aazka, nandini37,jelebigirl, Priy_Taanu, Arnav_Priya, jyatirosy_151090, noordina, asyaarshi, Its_Me_Again, pritiasrfan, %24%40ni%40 , sreyalovearshi, nupur, hola, khushisingh96….thank u so much for ur valuable comments dear :)
We will come with next update as soon as possible…till then tc have a nice day ahead.
With love,
Krithika..!!

Voting: (Total Votes: 53)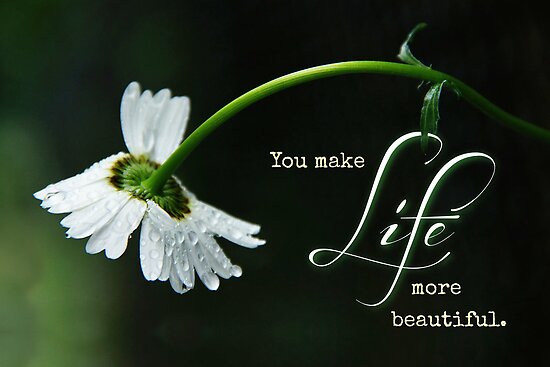 Jan 2, 2016
Chapter 67 (By Sanchita) (Thanked: 60 times)
Chapter 67
"What is in the box NK?" Akash asked for the nth time but Nk's answered was the same, "Stuff…" he replied… "What kind of stuff?" This time it was Payal… But Nk did not say anything and open the box slightly and started to count something in the box… But when someone tried to peep into he locked the box hurriedly and placed the key in his pocket…
It's been his routine for one week, carrying a box with him 24/7 and when someone tried to ask he ignored it and held it to his chest securely like his life depends on it…
The gang was very curious about the box … But Nk did not budge.. He did not tell anything to anyone, not even Radha.. His girlfriend…
Yup.. Nk and Radha were now together.. As he told Akash that he would propose Radha over What's app. He DID propose… First Radha declined thinking he was joking but later with much persistence from NK's side and teasing from the gang Radha finally cracked and said yes…
Right now they were in a room of a office… It was waiting room of interview candidates… Nk was the candidate here and his all the friends i.e. Akash, Payal, Khushi, Radha. Lav even Arnav and Henry were here for his moral support…
"Mr. Nandkis****…" The peon of the office called out the next and last candidate's name to go to the interview room and Nk stood up… After many 'all the best' and 'best of luck' he finally was ready to go but much to everyone's surprise he handed over the key of his 'precious' box to Khushi and told her to watch the box and he went to his interview…
Here, the gang's curiosity was so high that they decided to open the box and everybody'd eyes set on the box's lock…
"Khushi, you open the box…" Lav encouraged…
"What? No… I don't wanna get killed so early… You open the box.." Khushi replied and threw the key towards her..
"No way…" was Lav's instant reply and she threw the key to Henry and Henry threw the key to Arnav like he was handed over a bomb saying, "I am not opening that…"
"What the.. I am not that curious.." Arnav replied obviously lying and threw the key to Akash..
"Nuh hu… I am not curious either" Akash lied and threw the key to Payal…
Payal's reaction was hilarious… She eyed the key like it would burst in any moment… She gulped and handed over it to Radha, "Why not you open the box Ra… I am sure he will not do anything to you.. After all you are his lover…"
Hearing this Radha's eyes went wide… "Ar..are you sure?" She stammered and others nodded in agreement… "If I die then I'll not leave you guys and kill you myself" she threatened but agreed to open the box…
After sometime, fumbling with the key she finally opened the box but all of their excitement died down seeing another box into the box… They open the box too and then get another one and it went something like this… After 5 minutes and 10 little, littler and littlest boxes later they found a white paper was sitting there neatly folded…
Their curiosity was so high that they did not even think what might be in that paper and Radha brought the paper out of the box and opened it and what had written in there made Radha's jaw rolled on the floor and then she gritted her teeth in anger…
When others asked her what's on the paper she handed the paper to Arnav.. "What the…" Here comes his famous reply…
"What's in there Arnav ji?" Asked Khushi and she was handed over the paper… "Uski toh…" Khushi gritted her teeth as soon as she read what's on the paper…
"Enough of this suspense yaar… Tell us what's on the paper.." payal asked impatiently…
Khushi held out the paper for them to read and when they finished reading they all gave same reactions the first three gave…
It was,
Curiosity kills the cat
And
When you finished getting killed, Go To Hell
;)
With Love
NK
"Okay.. Listen guys let's pack these bloody boxes like it was before and pretended like we did not open it and then he will make a fool of himself" Henry advised and all agreed but a booming laughter erupted in the room making them all freeze and when they finally looked at the source of the laughter they saw Nk was leaning in the door frame and laughing his heart out…
When he finally controlled his laughter he saw seven pair of eyes were glaring at him and if looks could kill he would be dead by now..
"How long have you been here?" Radha asked narrowing her eyes… Nk started to walk towards the gang's direction and flung his hand over Radha's shoulder but Radha wiggled out from his hold.. He answered, "Long enough to see you threatening them…" And he winked at her making her scowled..
By now it's clear to them that it was a prank nk pulled to them… Ever since they graduated from college 5 months ago Nk became an official prankster… He once glued Arnav into his chair when he was checking the exam papers.. Once he hide alarm clocks in Akash's room and set them to go off in 5 minute intervals… Poor Akash did not able to sleep that night… Once Khushi was taking afternoon nap when he started to pop balloons and poor Khushi jolted awake from her sleep.. Once He drew a mustache on Radha's face when she was sleeping while watching a movie in their movie date thank to god that they were in Radha's house… Once Henry got fake emails from a secret admirer that continuously got crazy and went to stalker level and when henry decided to call police NK revels that it was him… Once he s****ed the middle out of oreos and replace it with toothpaste and gave it to Lav.. Once he dropped some red food color in Payal's toothbrush and when she saw in the morning while brushing her teeth that red was spreading in her mouth she freaked out thinking her mouth was bleeding but later figured that it was Nk's prank… But it was the first time he pranked all of them together…
Now they were outside the building and nk was still laughing… "Will you stop laughing?" Payal asked irritated by his behavior… "Nah.. I think I am good…" NK remarked still laughing…
"Nk.. I swear to God… If you don't stop laughing I'll break your face…" Lav glared at him while saying…
"Eh. Like you will dare.." Nk Underestimated her…
"Uh hu bro… I'll not say that if I were you.." Henry muttered seeing the murderous glare the ladies were sending him…
But Nk just chuckled and dismissed him… But suddenly a hard punch was collide to Nk's forearm making Nk wince…
"Gosh.. No need for violence…" He muttered to Lav while rubbing the affected area..
"Stop laughing or you will suffer the consequences Nk.."This time it was Khushi…
"Consequences? What Consequences?" He asked in between his chuckles… Khushi looked at the girls and they all nodded and all of them pushed him together and poor Nk landed on a trashcan.. Upside down…
"The first consequence for pulling prank on Us." Radha declared smirking…
"Help..ASR help… Henry, Aksh bro help me…" Nk shouted from the trashcan his voice muffled…
"Sorry bro..You did this yourself" ASR said smirking and ran to his car saying, "The last one to reach the restaurant paying for the food…"
All hurried to their respective cars… "Sh!t" Nk muttered from the trashcan and after struggling he finally came out of that thing and rushed to his car but till the time his friends were much away from the parking lot…
****
They all reached in the restaurant and Henry and Lav was the last one to arrive… "What the…" Lav exclaimed when she saw they were the last one..
"It's all your fault that we are last.." Lav glared at Henry making Henry gaped at her..
"What did I do?" Henry asked innocently…
"Don't pretend to be innocent… If you don't decided to stop in the middle of the road and ki……." She abruptly stopped her sentence in the middle and her face turning crimson and Henry smirked at her…
It's no need to say what they had done in their journey… All could very much guess seeing their swell lips and flushed face… So Akash just cleared his throat to end the awkward moment and told, "It's getting late… Let's go… I am starving…" And entered to the restaurant everyone else followed him…
********
"How is this dress Arnav ji?" Khushi asked holding a black dress in front of him…
"No" Arnav denied…
"This one?" She asked this time holding a purple dress..
"Nope"
"How about this" this time a blue dress…
"No way.." Was Arnav's reply…
"Ugh… I am so done… You are not helping me to choose any dress for Di's party.. I don't have any new dress and upon that I only have less than 24 hours…" Khushi said frustratingly…
The next day Anjali was giving a party in RM for the success and 20 years of ARD company.. And She decided that they have to come to a western outfit in the party which included gown and tuxedo.. So here was our Arnav and Khushi doing the shopping alone as Akash, Payal, Radha and Nk had their shopping done and Henry requested more like demanded that Lav will wear only his collection so there was no shopping for Lav…
"Okay Okay… Calm down Khushi… I'll choose a dress for you… And you can choose a tuxedo for me matching with your dress… " Arnav said placing a hand on her shoulder.. Khushi nodded in agreement and Arnav went to the search of some dresses for his dearest wife…
After some time he came back with some dress with him and told Khushi to try that on… After sometime Khushi got again frustrated as Arnav again started to reject the dresses…
"This is the last one I am trying… And if You don't like this then I am not buying anything.." She threatened him and went to the trial room…
Arnav was outside of the trial room waiting for Khushi when she called him, "Arnav ji, can you come in and help me with the zipper?" Arnav nodded and went into the trial room… Khushi turned around for Arnav to lock the zipper.. Arnav gulped staring the bare back of Khushi…
"Arnav ji.. Make it quick na…" Khushi's voice broke his trance and he started to move the zipper upward trailing his finger on her bare back making Khushi shiver… When finally the zipper was lock Arnav trailed his finger on her neck and placed a lingering kiss there and made Khushi turned around so that they were face to face now…
"This dress is perfect Khushi…" Arnav said in a husky voice while trailing his thumb on her lower lips… "Ar..Arnavji.." Khushi shivered in their proximity… "Shh.." Arnav stopped her and slammed his lips on her… Khushi did not respond at first to the kiss because of the shock but when the shock were off she responded eagerly… Her hands moving to his neck and hair while Arnav's hands firmly placed around her waist bringing her towards him…
Finally the broke the kiss for lack of oxygen… Arnav rested his forehead on her closing his eyes along with Khushi a goofy smile playing on their lips… Both breathing heavily… A caressed on her cheek made Khushi open her eyes and found Arnav caressing her cheek with his thumb, "You look beautiful whatever you wear.. " He complimented her in a husky voice making her go all red red..
"Love you Khushi…" Arnav said pulling her in his embrace… "I love you too Arnav ji.." Khushi answered reciprocated the embrace…
After few seconds Khushi came out of the hug, "Now go out or else others will think something wrong.." Khushi commanded him…
"They will not be wrong at least.." Arnav smirked hinting to their kiss… "Shut up and get out" She told and forcefully made him to go out of the trial room with a pink shade on her face…
*****
Next Day
Morning
Before party
Arnav, Khushi, Akash, Payal, Henry, Lav, NK, Radha, Anjali and Shyam all gathered in the dining room of RM.. They all decided to stay in RM instead of their respective homes and help Anjali to arrange the party… Right now they were doing their breakfast…
In dining table Khushi gestured something to Radha and she nodded with a evil grin on her face and she went to the kitchen and brought some sandwich and give it to Nk… Nk was impressed seeing his girlfriend was taking care of him and happily ate the sandwiches making Khushi Radha Lav and Payal smile in triumph..
After breakfast they went to their respective rooms when suddenly NK's booming voice heard throughout the house…
"RADHA…" He roared… All gathered to see what's the matter… "Khushi please hide me… He is gonna kill me…" Radha muttered hiding behind Khushi… "Nothing will happen…" Khushi whispered back while the boys and Anjali were looking at them confused… Lav only winked at them in answer…
Nk finally came to the group glaring at Radha… "Aww Nk baby.. Smile for Us.." Radha cooed.. Nk narrowed his eyes at this.. "What happened NK?" Asked Anjali..
"Di…" he started to speak but all got the glimpse of his bright pink teeth and burst out laughing…
"Ho..how did you do this girls?" Shyam asked in between his laughter…
"A prankster never reveal their tactics but as you are our bhaiya and soon to be jiju we will reveal… " Payal grinned, "we just mixed two drops of food color in his sandwiches" She smirks… All again burst out laughing…
Nk grumbled under his breath saying 'how everyone is ganging against a baby' and went from there leaving a laughing group behind….
***
The party finally started… The guests started to arrive too… But lav could not find henry from the Nk fiasco… She asked everybody but all were avoiding answering her… She could not understand what's going on…
She found Radha standing alone and went to her… "Where is everybody?" Lav asked..
In answered she just shrugged and looked straight to the stage where Anjali was preparing for the welcoming speech…
"I feel that it is a great honour to welcome you all on this memorable occasion of our 20 year anniversary.. Exactly 20 year ago my father started this company……." Lav did not hear after that as her mind went to Henry and his disappearance.. He even did not answer her call and texts… This made her very worried…
She spotted Khushi and Payal with their respective husband and boyfriend and went towards them… "Hey.." They greeted her.. She greeted them with a forced small smile in her face which could not go unnoticed by her friends…
"What's wrong Lav?" Arnav asked concerned… "It's nothing… " She tried to convinced them but they did not buy it and finally she spilled, "It's Henry.. He is not here and is not answering my calls and texts… I think he is avoiding me.."
"He will come around.." Akash spoke up looking all wise..
"How you know? Are you a fortune teller or what?" Lav asked joking..
"Oh My God.. How do you know? I was thinking to try to start this business of fortunetelling… " Aksh gasped dramatically making Lav laughed..
But there was a nagging feeling she was thinking, "Where is Henry?"
Their dresses
.
.
.
.
.
Okay… That's all for today… How's the update? Come on tell me…
Is there anyone who still want to kill me for this late update?
Yess?
Oh my God *dramatic gasp*
Sister, please kill the negative thoughts… It's the beginning of a new year and I don't want you to full of negative thought…
Please don't think about the ways to kill me.. Please.. pretty please *puppy eyes*
If now I don't shut up then seriously somebody will kill me through the screen *grin*
So yeah.. I'll Shut Up…
Thank you everybody.. I am not mentioning everybody's name as everyone is important to us… Thank's for supporting us throughout this story…
This story is about to end… We only have few updates and then we will wrap up this Unwritten Destiny-Found My Love…
The next update will come soon…
Happy New year guys…
Please fill us what you did today… We will be waiting for your reply…
Thank you
With Love
Sanchita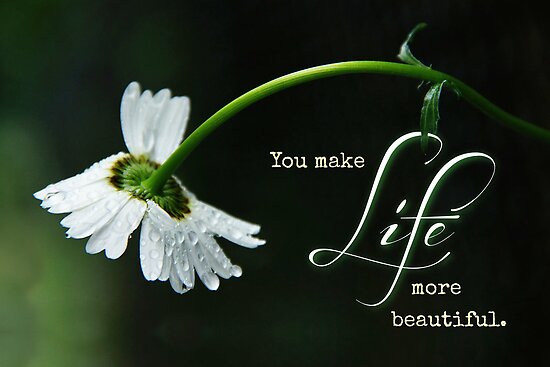 Jan 19, 2016
Chapter 68 (By Krithika_Rshi) (Thanked: 51 times)
But there was a nagging feeling she was thinking, "Where is Henry?"
"pchhh….poor girl….im getting pity seeing lavanya's state arnav ji….can I tell her where henry had gone to?"asked khushi looking at lav who is so lost in her thoughts.
Arnav jerked his head towards her and said "noooo"instantly. "are u thinking to spoil henry's surprise or wat..!!"he exclaimed.
"not like that…..but I am unable to see lav sad like that….look at her once…see how much sad and worried she is…!"said khushi looking at lav sadly.
"ohhh….i can help u in this…"arnav said with a serious expression.
"help? Wat help?"khushi asked with confusion on her face..!!
"let's blindfold ur eyes so that u cant see lav's sad face…"said arnav with an innocent look holding his hand kerchief to blindfold her eyes…!!
"hawwww….."khushi's expression is worth to watch..! "u are teasing me…!! hawwww….." she said making her eyes wide with amu****t..!! and arnav succeeded in making khushi diverting from lav's topic….i should say that he is smart bcoz he diverted khushi from spoiling henry's surprise…!!
Even though Anjali is handling stage along with shyam, both of their attention is also on all youngsters specially lavanya. Someone is telling speech about AR.
"poor lav…she is worrying so much about henry.."Anjali whispered to shyam.
"haan I msged henry…he said he is on the way…."shyam whispered back.
******************
(on the other hand)
Nk came to lav and asked "wat happened lav? Seems like u are worried?"
"haan nk…im worried…"she replied absent minded.
"ohoo….lav don't be worried…dinner items are there only…they wont run anywhere and all guests wont empty them…"he said with a smirk.
"hawwww stupid….u thought that im worried as if dinner items will get over ah??"lav exclaimed with fury.
"yeah of course…u always think about eating only na…"nk shrugged. Lav glared at him as if she will eat him alive. Before she can react, nk got a smack on his head….he turned his head sideways only to find radha.
"idiot….she is worried for henry…"radha said glaring at nk for pulling lav's legs.
"ohoooo…..may be he had run away not bearing ur madness lavanya…"nk said with serious expression on his face.
"uuuuuuuu………….."said lav and pinched him hard on his arm. He ouched with her pinch.
"u did good lav…pinch him again…"radha giggled.
"wat did u say…."he said glaring at radha.
"I said that bcoz u are pulling her legs too much nandakis****eeee….."radha said stretching his name more. With that, they both started giving counter attacks to each other and truth to be agreed that lav enjoyed their fighting and for some time, her worry got diverted…!
***************
(after some time)
The speeches got over and all are having their dinner. All are having their dinner except lav....she's just looking at door now and then.
Her parents came to her and asked "lav.....y are u not having ur dinner?"her mom asked. Before she answer, her dad asked "and seems like u r in worry, wat happened?" He asked. Poor lav, in her worryness, she miss the hint of smile on their faces.
"Ha dad.....henry is not here....I don't know where he had gone...he even not lifting my call...."she said in one go.
"Ohooo....don't worry lav.....he must be coming..."her dad said in slip of tongue.
"Coming? From where? Do u know where did he go?"asked lav with a hope. Her mom glared at her dad for his slip of tongue.
"No lav....we didn't know...actually ur dad meant to say that henry must have gone somewhere and must be returning now....its just a guess..."her mom managed to cover the situation...!
"But mom....."she was about to say something but she noticed henry who's coming into hall from entrance.
"He came...."she muttered and went to him with fast steps i.e., almost running!
He smiled at her and she simply hugged him and said "thank god u came....."he hugged her back and after some seconds, lab came out of Henry's hold and started to scold him.
"Idiot...stupid....where had u gone all of sudden? Fool, y didn't u lift ur mobile when I call u? Did u know how much I got worried....?"she glared at him with her big big eyes and gritting teeth...! "And y didn't u tell anyone about where had u gone...?"she added.
Lav's parents are seeing the whole scenario from little distance and smiled looking at each other. Finally they are very satisfied with lav's selection. Yea they both know about henry and lav. Actually one fine day, henry proposed lav and instantly she too accepted his love bcoz she too loves him and she had confidence that her parents will agree bcoz they never refuse her. But all her confidence went into vain when her parents, on knowing about henry through lav, refused stating henry is not pure Indian and he may not take care of lav enough. Even though lav explained them about henry so much, they were still not convinced....well they are parents so they always wants her daughter to be well treated in her in-law's house by her husband. As they don't know about henry, they were being thought negative about henry...! Lav started crying as usually...! At that time, arnav came into the scene. Arnav- he's equal to their son to lav's parents.
They know and believe that arnav will do anything best for lav standing in her brother place. He explained them about henry.
He told one thing. "Aunty, uncle....none can be best as henry to lav....he knows the value of woman and he respects it....and I saw his love towards lav.....he's very nice guy.......a person who treats his mother as goddess can definitely treat his wife as his soul....henry is like that person..." And he told them about Henry's past, about his parents and all....he told them all about henry, from when they both are friends and all.....then he said "uncle....upon that lav likes him more.....y don't u both talk to him once and decide about him later? I'm sure u both will like him for sure...."arnav said with a smile.
Both lav's parents agreed to meet henry and asked lav to invite him for dinner. Even though lav got tensed, she had her bro's assurance with him so invited henry to dinner. He came formally and started talking formally with her parents and soon, in minutes time, got mingle with them so much that lav's parents liked him so much. After talking to him, they too felt like even they search for other groom for lav, they can't bring more nice person than henry. They saw how happily lav was talking to him and how he was making her smile whole heartily and how he got panicked when she coughed during dinner, they saw his care towards her and her happiness being with him....wat more they want being her parents more than her happiness? After dinner, before he go to his apartment, he took lav's parent's blessings....wat they blessed made both henry and lav happy.
"Stay blessed henry...and get ready to take care of my daughter all in ur life...."lav's dad blessed him. "Get ready to do seven promises with her around holy fire....and get ready to fill her mang with sindhoor which reflect ur name..."lav's mom said.
Coming to the present,
They looked at henry with adorable gaze.....they still remember how he asked all to keep quite about surprise that he had planned for lav. "Answer me damn it...."lav gritted her teeth. Henry looked around hoping to find some excuse. He saw radha who is looking at them while having her dinner. She had a smirk on her face with look "ye tho gaya lav ke haathomei"
"So u are enjoying my situation ah radha...?"henry thought and mentally glared at her.
"I told radha to inform u na lav...didn't she tell u?"he asked innocently turning to lav.
Radha came there with fast steps instantly and asked "wattt? U told me...?!!!"she stressed every word...!
"Yeah.....u were enjoying my situation na....now u too got booked in lav's hands...."henry wishpered the last line slowly. Radha glared at him.
Actually lav's mind is not working properly right now so she's not understand anything.
"Wat are u whispering Henry? And radha....y didn't u tell me that henry went out on some work?" Asked lav.
Radha looked at henry who had a smirk on his face.
"Not on work lav.....actually he was planning a surprise...."radha said with a smirk looking at henry who's now behind lav. His eyes became wide and he immediately folded his hands and silently asked radha to not reveal about the surprise.
"Surprise? Wat surprise?" Lav asked. Remember her brain is not working properly.
"Surprise for arnav ji and Anjali ji....on the occasion of 20th anniversary of AR...."radha said.
"Ohh..."is the only word that lav said. She was about to ask something but to Henry's luck, someone called her so she excused herself and went from there.
After she went, henry turned to radha and asked "uuuuuu.....u were about to spoil my surprise...."
"Then y did u booked me in lav's hand? So its my tit for tat...."she countered back.
"I didn't like that bcoz u were enjoying my situation...."he said casually.
"Yeah I was enjoying bcoz, my boss who used to boss on every staff has finally got his boss who can scold him without any fear...."she said with a exciting smile. Even though henry is shocked with her reply as he didn't expected it, he started to giggle after a while. Radha too giggled along with him.
"Ok ok....u remember our plan right? So be ready....I'm going to Anjali di now...."saying this after radha nodded, he went to Anjali. When he was talking to Anjali, lav came to him and said "henry come....let's have dinner..."she said with a bright smile.
"No...."he said instantly as he didn't want to have dinner NOW....bcoz his surprise will b spoiled if THEY had dinner.
"Ah? But y?" Lav was so confused.
"Lavanya...."Anjali came forward to rescue henry from lavanya's questions. "Actually we planned one program....so let's we have our dinner after that....even me and shyam too didn't eat...."Anjali added. Shyam, who is beside her nodded. "Oh ok di....no problem.....but wat program?" Lav asked with little curiosity.... By then many office staff of AR who had come for the party left and there are only 5 family friends including aman and friends of lav gang and their couples I.e., radha, henry and elders that had left.
"We are going to play antyakshari..."said shyam.
"Yes and it contains two groups....one group is of girls and one group is of boys...."said Anjali.
"Wow....that's awesome...then come let's play..."said lav and went towards living room. There are two sofas and some boys sat on one sofa where as remaining stood behind it and some girls sat on another sofa and remaining stood behind it. Arnav take care that henry should sat EXACTLY opposite to lav. Radha stood behind lavanya.
"So let's start?"asked nk.
"Wait wait wait...." Khushi came there running holding lav's guitar... ."Khushi y did u bring this guitar?"its question from arnav. Even though he knows that its part of plan, he intentionally asked bcoz its also part of plan.
"Bcoz normal antyakshari is common....but if my friend plays this guitar and we sing, then it will b awesome...."said khushi.
"Wow....that's really a superb idea....lav common take that guitar...."he said opening his handycam to shoot the event.
"Hey y r u shooting it with handycam?"lav asked casually.
"Bcoz my friend is playing guitar that's y...."he said casually shrugging his shoulders....poor lav didn't know that its also part of plan..! And even she didn't get any doubt bcoz she thought as usual Nk is behaving like a monkey...! Right now we should appreciate henry bcoz he had chosen correct persons for every action such that lav shouldn't get any doubt. Means he had chosen khushi to bring guitar bcoz if arnav or anyone get it, she may have doubt and he chose Nk to record bcoz if arnav or shyam records it, she may get doubt. He's smart, isn't he? The game started.....at first Anjali started singing. First girls team then boys team and the game is going on like this for 15 min and all are enjoying lav's guitar playing. After all she loves playing guitar and so the music came out lovely...! As they all are singing movie songs, after they start song, lav got the music and started playing guitar. Henry too sang for two times by now. Now again he got chance to sing and he closed his eyes for a moment and taking a deep breath to calm his nervous nerves, he started singing.
"Na hai yeh paanaaaaaa......"he sang that line with closed eyes and looked at lav. Lav smiled and started playing guitar for that song from jab we met movie.
All smiled and got alert as the main part of their plan started. Lav is playing guitar and henry started singing again
na hai yeh paanaa naa khonaa hi hai
it isn't a gain, but it also isn't a loss either
He is singing all the while looking at lav who is playing guitar while looking at its strings.
tum se hi din hota hai
my day starts with you
surmaiyee shaam aati hai, tum se hi
the melodius night comes with you, only with you
Lav snapped her head towards him as he missed one line on the song. He's looking at her with all love reflecting in his eyes. She's surprised and blushed little feeling his gaze on her. She can guessed that he's referring her from that song. She is smiling and playing guitar.
tum se hi
because of you
har ghadi saans aati hai
i take each breath
zindagi kehlaati hai
i live this life
tum se hi
because of you
tum se hi....
He's conveying his feelings to her through the song
aankhon mein aankhein teri
in my eyes there are your (i am seeing this world with your eyes)
baahon mein baahein teri,
in my arms there are your arms (i am touching with your hands)
mera na mujh mein kuchh raha, hua kya?
nothing is left in me as mine (everything is ur's ), what is this happened to me?
baato mein baate teri
my talks includes ur talks (i am speaking ur language)
raate saugaate teri
my nights are your gifts to me (i am seeing these nights because of you only, otherwise i would not be alive.)
kyun tera sab yah ho gayaa, hua kya?
why did everything become yours, what happened?
He stood up surprising lav and he started to walk towards her singing further lyrics
main kahin bhi jaataa huun
wherever i go,
tum se hi mil jaataa huun tum se hi tum se hi
it is only you whom i meet, only you...
tum se hi...
because of you...
shor mein khaamoshi hai
there is silence in the noise
thodi si behoshi hai tum se hi tum se hi
there is slight unconsciousness that is b'z of you
tum se hi...
because of you...
Lav was unexpectedly playing guitar with so much shock with the moment of henry towards her. As soon as he reached exactly in front of her, he stopped singing and her fingers stopped playing guitar. All the while he was just kept on looking at her....still holding her gaze, he put his hand forward above her head....and in the next moment, lav found him sitting on his one knee in front of him holding a red rose flower bouquet...! She stood up from her place and closed her mouth with surprise and shocked.
"Will u marry me?" His proposal is so simple unlike long mrg proposals but yet they made her eyes teary with happy tears. All cheered her to say yes and she instantly nodded her head and henry took out a ring box from his pocket and put it to her hand after handling that bouquet to her. "Wait...bouquet? Where did it come from all of sudden?" Her mind asked.
"Henry how did u get this bouquet all of sudden in ur hands?" She asked. Of course she was so lost in him so didn't observe that his hand moved forward above her head!
"That credit goes to me..."radha said. "I holded that bouquet secretly...."she added.
Then only lav's brain started working and she remembered all events that had happened from evng.
"Means...this is all planned?" She exclaimed...!
"Yes...."except henry, all screamed at once.
Lav became emotional and hugged henry saying "I love u"
"Oyy lav....control ur romance....this is all recording..."Nk commented to pull their legs and lav became red with embarrassment...!
**************************
Late update? Well cant help for that…sorry….i was s busy that's y this late update..!! anyway we are waiting eagerly for ur feedback :)
sanchi will give the next update. till then, tc have a nice day ahead.
with love,
krithika..!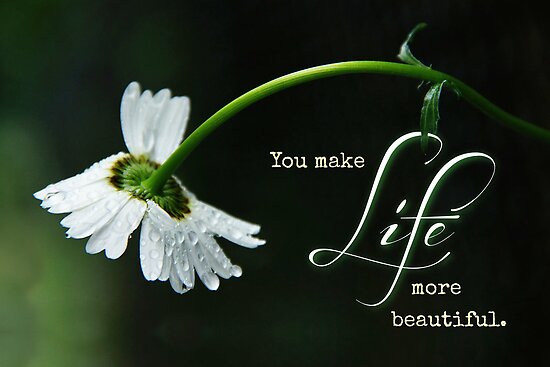 Mar 9, 2016
IMPORTANT NOTE..... (By Krithika_Rshi) (Thanked: 28 times)
To all of our lovely readers,
first of all WE (ME AND SANCHI) are veryyyyyy sorry for not updating our stories from months!

actually we had struck with writer's block (the condition of being unable to think of what to write or how to proceed with writing.) from months. we are trying to come out of it and its being succeded nowadays. we are trying to write and we WILL write :) but it will take little time. i hope u support us in overcoming writer's block! i feel so sorry for making u wait for the next update of this story! we will try to update soon.
till then take care dears.....








with love,
krithika...!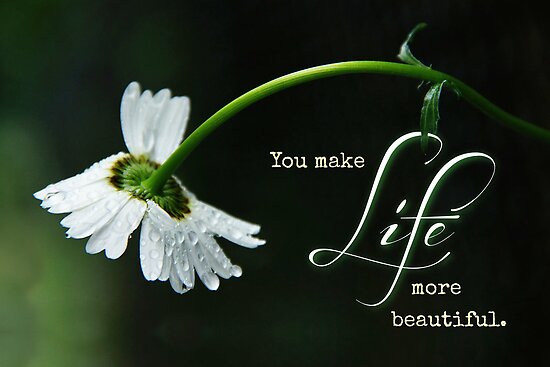 Jun 27, 2016
Chapter 69 (Last Chapter) (By Sanchita) (Thanked: 56 times)
Soooo, who's up for a murder?
Oh My Gawd.. All? *eyes popping out in shock*
But not to worry bhaiyo aur beheno. We are back to save you from going to jail for murdering us ;)
Now stop giving murdering glares and read the update…
*evil laugh* I have a surprise for you all…
Chapter 69
"This is soooo beautiful…" Lav gushed as soon as the blind fold was removed from her eyes.. "You did this?" She asked Henry as he pulled the chair for her to sit… "Yeah.." He answered massaging his neck.. "Do you like it?" he asked smiling hopefully after taking a seat opposite to Lav..
"No.." Lav said flatly… "Oh.." His face fell…
"I love it dumbo…" Lav gushed, "Thank you so much for all the trouble.." Henry's face lightened up instantly as soon as she told him… "You are worth all the trouble" He said looking straight in the eyes of Lav and grabbed her hand across the table and kissed it…
Lavanya's eyes started to moist with all the love she was experiencing from this man sitting in front of her… After the proposal Henry asked Lav to come with him.. Well, more like demanded… Half way through their way he blind folded her eyes… She looked at her surrounding… They were in the back garden of Raizada mansion… They were under a tree near the pool.. The tree, they were under, was illuminated with fairy lights giving it a dreamy look… The pool was decorated with rose petals with a huge heart in the middle…
"Thank you so mach Henry… No one ever does this to me.." She informed him with a watery eyes… Henry, being the awesome would be hubby, could not bear her tears and brought his chair near her … Cupping her face he traced her cheek with his thumb and said, "Nobody better be… It's only my right.."
This made Lav smile and she nodded her head to him.. "I love you.." Lav declared grabbing his hands..
"Je t'aime" Henry replied.. Lav looked at him confused and she asked, "what's this mean?"
"It's mean 'I love you' in French.." Henry supplied.. Lav's eyes become like a soccer hearing this, "I rememberd you said this in the day of 'miss college versatile' " She spoke up… Henry only gave her a toothy grin and wink at her making Lav's heart melt..
"Okay… Let's eat now…" Henry said..
****
After their romantic date when Henry and Lav came in the living room, they saw Payal and Akash were fighting over something… Anjali and Shyam was looking at them amused, Arnav and Khushi was in their usual eyelock and Nk was sleeping and Radha was tying his hair in various ponytails…
They went straight to the oh so cute couple… Guess who?
Yup..
You guessed it right..
Arnav and Khushi..
The best guessing award goes to UD readers… Haha…
So when they called them or even sat beside them they obviously did not hear first… A nudge from Lav to Khushi and a punch from Henry to Arnav brought them back in the real world from their Arshi land…
"What?" Arnav scowled at Henry who grinned back at him and Khushi blushed seeing Lav wiggling her eyebrows at her…
"What's going on with them?" Lav asked and she got a shrug from Arnav in reply making her and Henry shocked that dear Arshi did not hear anything.. Ofcourse, they were in their own Arshi Land…
Khushi rolled her eyes at them and told, "They were bickering about their wedding date… " And with that all of them tuned in the conversation of Payal and Akash…
"I did not hear anything.." Payal said folding her hands on her chest…. "Please Payal, Try and understand…" Akash pleaded..
Others chuckled seeing Payal's stubbornness.. "Well, actually we decided to do Lav and Henry's marriage in the same date of Anjali Shyam and Arnav Khushi…" Lav's parents said smiling…
"Yayyy" Khushi cheered dramatically, Lav blushed and Henry grinned.
Arnav, Shyam, Akash, Radha, payal, Anjali all congratulated them.
"I'll get married in the same date. I am telling you Akash. If you want to marry me, then fix the date with the other three weddings." Payal said seriously.
"What?" Akash cried out, "You have got to be kidding me." He continued, "We already have a date Payal. We shouldn't postpone that. We will get married in 10 days."
"Shouldn't?" Payal countered, "That means we CAN…"
Akash realized the blunder he made. He cursed and finally agreed to postpone their marriage. The parents agreed too.
"4 marriages in same day?" A servant uttered hearing the conversation.
"Seems like that." Another one replied.
The first servant was about to said something but she stopped hearing Nk, who was now wide awake.
"All of you are marrying in same date? Then why we will be behind?" He asked or rather stated putting his arm around Radha's shoulder.
"I will be marrying Radha in the same date then." He announced making Radha blushed…
All of them agreed to do that and cheered.
"No. Not 4 Shama. 5 weddings are going to happen in same date." The second servant said.
"I am wondering what the guests will do when they have to buy 5 gifts for one night. Naina." Shama muttered and went to do her won work. Naina followed her.
"Okay. It's settled then. We will go to shopping for dresses for the sangeet, Mehendi and Haldi rituals. And as for cloths for main event like shaadi, I have some design in my bridal collection. I'll bring the clothes once they all are ready." Anjali spoke up. All agreed with her.
"Ladies, I don't think you need to go shopping. My company is now doing Indian wedding collection. You can choose your clothes from there. I'll tell my secretary to bring the samples-"
A loud cough interrupted Henry and he looked around to find Radha, raising her hand in the air, was glaring at him.
"Yes Radha"
"I think you should start eating nuts from now on as you are talking like nuts." She told glaring at him making others snicker.
"Wha-" Henry was lost of words.
"Your secretary is sitting right here HEN." She mocked the last word pointing her index finger at herself.
Henry smiled sweetly at her and told, "You are not my secretary anymore RA" He said mocking her.
"Are you firing me?" She asked tears in her eyes. Gone was the Radha who was glaring at her boss a few seconds back.
"What? No." Henry said incredulous, "You got a promotion.Did not you check your email?"
Lost, Radha shook her head. And when Henry's words registered in her brain she shrieked jumping up from the sofa she was sitting and hugged her boss.
"Thank you thank you thank you soooooo much."
Henry chuckled and patted her hear like a big brother.
********
This was the day. The day of their marriage. They had been preparing from almost two months now. The other rituals like Sangeet, Mehendi, Haldi all happened filled with laughter, giggles, naughtiness and love.
Khushi, Anjali, Lavanya, Payal and Radha all the 5 brides were eagerly waiting for this day for their prince charming would swipe them off their feet. They were getting ready in a room at the hotel where the shaadi would be happening. They decided that they would book a marriage hall for the shaadi.
"The grooms are coming. The grooms are coming." They heard their cousins and friends were murmuring rushing towards the available windows to take a glimpse of the bridegrooms.
The brides' hearts skipped beats hearing their princes were coming and they ran towards the window of the room they were getting ready to get a glimpse of them.
Baalike Tumhare Sapno Ka Rajkumar Aa Raha Hai
O Girl, the prince of Your dreams is coming
Varmaala Doli Baaraat Sajaake Ke
Bringing with him the wedding garland, a palanquin, and procession
"Oh My god. Look at Henry. He looks so handsome wearing the sherwani." Lavanya cooed. "Look at Nk.. Aww…" Radha gushed. "Oh Akash.. I want to pull his cheek right now. He is looking like a lost child" Payal giggled. "My chote is looking so cute. Look Khushi ji." Anjali cooed making Khushi blushed. "And My Shyam bhai is looking magnificient di I mean Bhabi." Khushi winked at Anjali making her blushed. They giggled at each other seeing their princes being pampered by their future-in-laws.
Hey Ya... Heeriye Sehra Baandh Ke Main Toh Aaya Re
O Heeriye (My love)! I have come wearing the sehra
Hey Ya.. Doli Baarat Bhi Saath Mein Main Toh Laaya Re
I've come bringing with me a wedding palanquin and a procession
O Heer! I have come wearing the sehra
Hey Ya... Doli Baarat Bhi Saath Mein Main Toh Laaya Re
I've come bringing with me a wedding palanquin and a procession
While the parents welcoming the grooms Arnav's eyes traveled upwards and then he saw the brides huddled together in the window. He gave a wink to Khushi and spread the words to his fellow grooms. And they had greeted their respective brides in their own unique way.
Ab Toh No Hota Hai Ek Roz Intezaar Soni
Now, I can't wait for even a single day more, my love
Aaj Nahi Toh Kal Hai Tujhko Toh Bas Meri Honi Re
Either today or tomorrow, You are going to be mine
Tenu Leke Main Javanga, Dil Deke Main Javanga
I'm going to take You away and I'm going to give You my heart
The grooms came to their respective mandaps and sat down where Pandit ji did some ritual and finally the brides were called. Sure they saw them through the window but when they finally descended from the stairs the boys were speechless. Their throats became dry, heart beats skipped seeing their brides.
O Jaaniya Keh De Bahaane Se
O love of mine! Say this, making any excuse
Main Tera Jism Hoon, Tu Meri Jaan
I'm Your body and You are my soul
Cheez Tere Jaisi Na Mujhko Na Mujhko Khoni Re
I don't want to lose a precious item like You
Tenu Leke Main Javanga, Dil Deke Main Javanga
I'm going to take You away and I'm going to give You my heart
The Seven rounds started. They exchanged their vows in front of the holly fire and their friends and families. They exchanged garlands with the hope to exchange their sadness and happiness with each other .Then grooms tied the mangalsutra in the neck of their respective brides and filled their maang (hair partition) with Sindoor.
Kar Diya Hai Tune Mujhko Yun Bekaraar Maahi
You've made me restless in Your love, O partner
Keh Diya Duniya Se Main Teri Main Teri Ho Gayi Re
I've now declared to this world that I have became Yours
Tere Naal Mein Aavaangi, Sasural Mein Javaangi
I'll come with You, I'll go to my in-laws place
Hey Tenu Leke Main Javanga, Dil Deke Main Javanga
I'm going to take You away and I'm going to give You my heart
Hey Ya...
Finally the marriage finished. They took the elders blessings and after the bidaai the grooms took their brides to their new homes where the family members would be presented to welcome the newlyweds.
********
Arnav took Khushi To RM where Anjali was waiting for her chote and Khushi ji to welcome them to RM. She and Shyam decided to to go Gupta house later after finishing Khushi's welcoming ceremony to RM. And the elders agreed.
She took aarti of Arnav and Khushi and instructed Khushi to enter her new home by kicking the rice pot and Khushi did just that. Then she was told to walk through the red liquid which was in a large plate. When she was in middle of going to the living room of RM she was stopped by Anjali herself.
"Stop stop stop. Bhabi." Anjali spoke up.
"What now Di?" Arnav asked confused.
"Now it's your exam Chote. Let's see how strong are you." Anjali said smirking.
"What do you mean Anju?" Shyam asked this time.
"It's Raizada tradition to enter the house with your newlywed wife in your arms." She giggled seeing Khushi's expression.
"Now saale sahib, if it's a tradition then I can't do anything" Shyam said.
"Gladly" Arnav smirked and bend down infront of Khushi only to swipe her in his arms. Khushi shrieked for the sudden movement and clutched his sherwani for dear life.
"Now, now saale sahab. Don't let go of my sister. She is the only one I have." Shyam teased when Arnav started to walk towards the living room with Khushi in his arms.
*******
Hours later when Anjali and Shyam went to Gupta house Khushi settled to Arnav's room now hers too. She went to the walk in closet to change from her heavy lehenga to something light. Arnav was with some guest. But as Khushi being Khushi She trip over the lehenga and ended up falling on the bed with search force that a pillow went flying across the room.
That's not what she noticed. She saw a red envelope on the bed with her name written in it. She frown.
'What it might be?' She thought.
She opened the envelope carefully and found a paper. When she opened the paper and read the content written on it, made her eyes teary.
Hey girl, do you know this?
I never thought I'll marry my student.
But When my sisters asked me to think once,
I felt like we are soulmates.
Later I fell in love with the uniqueness of you,
And want to spend the rest of my life in the company of you.
The engagement rings which connect to the nerves of our hearts,
Are feeling joyful to the reflect the brightness of our lives.
The moment that I join my steps with you on our sangeet,
I promise myself to not let you fall down in any rift.
The mehendi of my tag (name) on your palm,
Silently singing that we are unique twosome.
Taking the seven vows with you around the holly fire,
I muttered myself that I'll be with you in every stair.
In this unexpected unwritten destiny of my dairy,
I found the love of my life, MY KHUSHI.
Khushi was sniffing when Arnav entered their room and rushed towards her and brought her in his chest.
"Hey don't cry Khushi. I promise to take you to your parents as soon as possible. Please Don't cry. I can't see your tears." Arnav soothed without listening Khushi who tried to open her mouth but every time Arnav cut her off.
Khushi shook her head with tears still flowing from her eyes. "What? You didn't want to go to Gupta Mansion?" Arnav asked confused.
"I love you Arnav ji." Khushi said.
Arnav looked more confused than ever. "I love you too. Now tell me what happened?" He asked Leaning away so that he could see her face.
Without saying anything Khushi handed him the poem. First Arnav looked confused but then she understood what's the matter.
"Thank you.." Khushi whispered.
"For what?"
"For loving me."
"Then Thank you to you too Khushi."
"I love you."
"I love you too" Arnav whispered before crashing his lips with her and both of them lost in their world of passion.
******
In the morning Khushi woke up first and started to panic seeing the unfamiliar room but later remember that she was now a married woman. She was not Miss. Khushi Gupta any more. Now she was Mrs. Khushi Arnav Singh Rizada.
Speaking of Arnav, she turned around to find him sleeping peacefully. His hand securely around her waist, holding her. Her head was in the nook of his neck. She smiled at his sleeping form. Unable to control herself she planted a kiss on his forehead and about to slip off the bed but Arnav's arm tightened around her and at the same time he open his eyes.
"Good morning Khushi." He said in his husky morning voice.
"Good Morning' She replied.
Arnav bent down to kiss her and once again they found them in the world of passion.
Later that night Khushi and Arnav lay awake on their bed.
"So, this is the end?" She asked her husband.
"No. This is not the end of our story. Yeah I know it's UNWRITTEN DESTINY and I also FOUND MY LOVE but this is not end. It's our life together. This is our ever after."
THE END
So yeah. This is the end of the story. How did you found this? Please let us know.
Don't worry. An epilogue is still waiting for you.
Krithi will give that to you as soon as possible.
Good bye guys. And don't forget to comment and press thank you button.
Thank you
With Love
Sanchita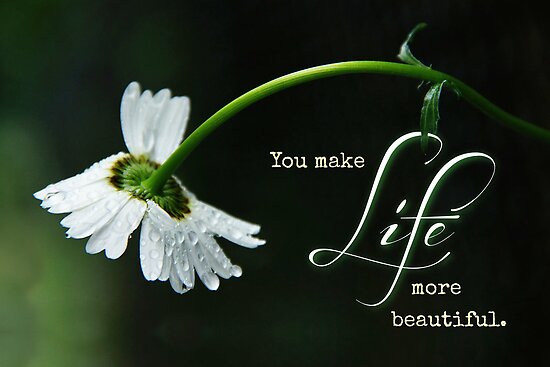 Jul 4, 2016
epilogue....... (By Krithika_Rshi) (Thanked: 38 times)
(After some years)
Anjali and khushi oops little correction, Mrs. Anjali shyam jha and Mrs. Khushi Arnav Singh Raizada are preparing breakfast in the kitchen. Khushi observed that Anjali was looking at upstairs now and then.
"Bhabhi, wat happened? Y r u looking at upstairs now and then?" Khushi asked casually!
"Khushi....I'm thinking that y didn't chote called u till now..."Anjali replied with a chuckle! Khushi too smiled.
"But u know wat khushi, its all bcoz of u only...u are caring about him like a mother cares about her child and that's y he was not even keeping his wallet,phone at their places and keeps on asking u DAILY..." Anjali said with a smile pulling khushi's legs.
"Ah...how he calls from room...."Anjali asked playfully....
"Khushiiii my wallettttt......"both khushi and Anjali said slowly at the same time and giggled.
At the same time they heard arnav's call from the room. He called her just the same way Anjali and khushi imitated just few seconds back.
"See my lovely bro is calling u....I'll finish the remaining preparation of breakfast...u go khushi" Anjali said with a bright smile. Khushi nodded and left to arshi's room.
(In arshi's room)
Arnav was in front of mirror buttoning his shirt. He was about to call khushi again but stopped seeing the opening of the door. Khushi came into room with a bright smile and handed him his wallet and mobile.
"Now can I go and arrange breakfast for u?" Khushi asked.
"Aaha? Then who will tie this tie?" He asked showing the tie in his hand with a smirk. He pulled her gently holding her hand and handed her his tie and lifted his head slightly showing his neck signalling her to tie it.
"U look So beautiful in this green colour sari khushi..."he said and kissed her cheek. By then, she finished tying tie.
"U must b lying....I'm not beautiful at all...."she said with a cute pout.
"Aaha? And who said that?" He asked holding her waist.
"None told"she shrugged her shoulders. "But looking at myself I can feel na....see I became more fat than earlier and moreover this burnt scar too...."she said as if its a matter of fact pointing the scar of a fire accident along her jaw area.
Arnav cupped her cheek with affection and said "khushi beauty doesn't mean the outer appearance. It doesn't mean whether u r fat or slim! Wat only means is that ur heart, that heart which cares not only for us but also for many people, that heart which gives solace to me when I'm stressed mentally....u have such a beautiful heart. And about this scar of that fire accident which u were talking about, let me tell u one thing, whenever I see this scar, my love towards u increases more....it always reminds me about ur daring and wish to save that small kid from that fire accident. If u weren't there at that time, may b that kid wouldn't have been living by now...this scar always reminds ur selflessness nature khushi....so don't ever think that u r not beautiful ok?" He said with sincerity reflecting his tone.
Khushi felt overwhelmed listening him and just hugged him tightly, thanking God for blessing her with such a lovely husband and wished to get him as her life partner in her all further lives!
Its been 20 years of their married life and arnav is as much caring as he was that time. In these many years, arnav and khushi supported each other during their bad times and encouraged each other during their nervous times. With the encouragement of Anjali and arnav, khushi started an NGO to serve abandoned girls and orphans which was her dream. And her NGO had given a brightful future to many people!
Their hug got broken with a voice which said "maa.......my vallet....."
"See....ur son......he too started...."khushi giggled. "Don't know how u and ur son forget where u put ur wallets..."she giggled and went out of their room towards their son-abhigyan's room
After getting ready completely, arnav came down to have breakfast. Khushi was already there arranging dining table where as Anjali is already having her breakfast. Soon after arnav sat down to have his breakfast, Anjali finished her's and went to AR not before bidding bye to arshi. Shyam already left to his work at early mrng.
"Where are kids?" Asked arnav when khushi is serving his breakfast.
"Papa I'm here..."said abhigyan in short abhi. "Good mrnggg" he said taking his seat opposite to arnav.
"Good mrng abhi...."said arnav.
"Mom serve me soon I'm so hungry..."said abhi.
"Where is my princess? She didn't come down yet?! Today is first day of her college na..."asked arnav.
"Papa...today is my first day also but u r asking about that food factory ah....that's not fare..."said abhi with a cute pout!
While arnav just smiled at his son's cute antics, khushi said "arey abhi, don't say like that...he's asking about ur sister bcoz u know right she's his xerox copy in works...."khushi said with a smirk.
"Good mrng all....."arshi along with their son heard a melodious voice and turned their head towards upstairs and smiled at their princess anurima-abhi's twin sister, in short anu. Her name is the combination of arnav's and khushi's mothers names (ANUradha+gaRIMA)
"See aagayi meri twin sister...."abhi said with a smile. Yes they r twins!
"Mood ashiquana hai, khane ka bahana hai, tune kya banaya hai oh ma...."she hummed adding her own lyrics while coming towards the dining table.
"Hushhhhhh....."abhi sighed loudly making a face over anu's voice.
"If u can't hear, close ur ears..."said anu taking her seat besides abhi.
"No need, my ears already got damaged listening ur song..."said abhi munching his breakfast!
"Hawwww....."anu's expression was worth watching! She hitted abhi on his elbow.
"How dare u to hit ur elder brother...!" Said abhi with shocking expression!
"Oy hellooo u r not my elder brother but I'm ur elder sister ok..."anu said and their fight of argument started AGAIN over the issue!
Arnav and khushi(who's besides arnav now) looked at each other and then at their children who were busy in their argument!
"We did a bigggg mistake! We should have given them an younger sibling too..."arnav slowly which was only audible to khushi!
Khushi looked at him with wide eye and snapped his arm. Arnav looked at her and said "wat the! I said correct only na...see our children, they are fighting over the same issue of who's being elder bcoz they both want to b elders! If we gave them an younger sibling, they would have stopped their argument over this issue again and again..."he said as the matter of logic!
"Arnav ji, aap bhi na..."khushi sighed and they both again looked at their children who were still arguing!
"I'm elder..."said abhi with serious tone.
"No, I'm elder..."said anu standing on her words!
"How many times I have to tell u that I'm elder, u stupid food factory!"said abhi irritatingly..!
"How many times I have to tell u that I'm elder u idiot lazy duffer..."anu said with same irritation!
"No I'm elder than both of u...."they all heard one young voice and turned their heads towards that direction only to find arohi-daughter of Anjali and shyam standing there with a "wat the" look on her face. "Now will u both stop arguing over the issue again and again...?"arohi said rolling her eyes and came towards the dining table and settled beside arnav.
"Arohi, thank u for saving us from these people..."said arnav with a relief!
"Haha but mamu....I wanna ask one thing. Y did u and mami forgot who born first between anu and abhi?" Asked arohi putting her palm under her chin.
"Vo mai bolti hoon arohi. Actually when they born, doctor told ur mamu who borned first but the great ASR forgot it in his happiness...."khushi said with a chuckle.
"Wat the! That's unbelievable! The great ASR forgot wat doctor said! Omg! Mamu was ur memory power resting at that time or wat..."said arohi in a playful way...!
Arnav smiled and said "I was so exciting arohi to meet my children that's y I forgot wat doctor told and upon that I thought its not a matter who born first bcoz both are my children. But (he sighed) now,looking at these two people(pointing anu and abhi) I'm feeling like I did a blender mistake by forgetting who borned first.."arnav completed with a sigh!
"Awwww that's so sweet papa...."both anu and abhi said in unison.
"Ha that's so sweet of ur dad....but ur argument over this issue is not at all sweet...."khushi said with a tone of matter of fact!
"Yeah I agree with mami...."said arohi.
Anu and abhi looked at each other and anu said "ok we won't fight/argue over this issue again. Wat Say abhi?"
"Ya...we promise ma and papa" abhi said with a bright smile.
Arohi along with arshi smiled at the cute twins! They fight many times but follows the saying "bro and sis are like tom and jerry, they irritate each other but like each other at the same time!"
Coming to arohi, she's a sweet girl, one year elder to abhi and anu. Right now studying btech second year and abhi and anu are going to join in the same college in their first year of btech. Arnav shifted to the same engineering college as a lecturer few years back.
"Ok kids, if u all finished ur breakfast, then can we leave for college?" Said arnav getting up from his seat and soon they four left for their college.
(Its evng, around 6'O clock)
Anjali, arshi along with their three kids, sat in living room chit chatting. Oops forgot to tell about Anjali and shyam! They both shifted to Bangalore after their marriage as shyam got good job opportunity there and Anjali also started AR branch at Bangalore and she handed the main branch to aman who's her honest employ plus friend. After some years, when arohi was kid, they shifted back to Delhi. On the request of arnav who was missing his mother like figure very badly, they both came to RM and started to stay there. From then, they all are living under same roof and arohi,anu and abhi too grown up with same effection from two pairs i.e.,arshi and shyanjali.
Anu and abhi who were stubborn will listen ONLY their sweet cousin arohi's words. That's y they stopped their argument IMMEDIATELY in the mrng when arohi asked them to stop!
Coming to present, they all are having normal chit chat, arohi explaining the happenings that happened at CLG that day.
"Today one senior guy got book to ASR u know....he tried to rag anu. Anu, being khushi mami's daughter, started to oppose them resulting their ego to get hurt and they were about to misbehave with anu...."she is saying this with expressions.
"And then entered the ASR...u know wat those guys just gulped seeing his anger filled eyes....hehehe they even don't know that we are his children. If looks could kill, they would have died on the spot with dad's murderous glare at that time...."added abhi.
"O Teri....now u r saying all this! "Anu said. Turning to khushi and Anjali, she added "u know wat, when they r ragging me, this stupid was just watching them with fear instead of opposing them huh...."anu said with a smirk.
"Hello I didn't scare, I was just observing how u would have handle the situation. I thought if the situation went worst, I would enter the scene...but when I thought to save u from their misbehavior, dad came into the scenario or else I would b the saviour of u today...."said abhi.
"Jhooti jhooti...."mocked anu.
"Shhh....don't start again..."said khushi with serious tone and both anu and abhi gave a sheepish smile to her.
"I'll go and prepare tea for all...."said khushi and about to get up but anu stopped her saying she will prepare and disappeared into kitchen.
After sometime she came with tea cups and handed them to all one by one. She gave cups with her hands only. And they resumed their talks. Arnav saw khushi yawns and said "khushi, are u sleepy?"
"Ha arnav ji...don't know y I'm feeling sleepy all of sudden!" Said khushi yawning at the next min. Even though elders easily hide their expressions, younger ones looked at anu and smirked.
"Y won't u get sleep khushi, u must have tired with lot of works whole day! Upon that servants too didn't come today...do one thing, go and sleep for sometime, I'll prepare dinner..."said Anjali.
"But bhabhi...."khushi was interrupted by arohi.
"No buts or ifs mami...u go and take rest for sometime....we are here to help maa for dinner, hai na anu?" She asked anu.
"Ha sure sure.....I love cooking....I'll help..."said anu with a bright smile.
Khushi nodded and went to their room to sleep for sometime. Right that moment, she couldn't think anything else as sleep is on her eyes and she had to sleep at any cost.
After 5 min, arnav went to their room and came back to living room.
"She slept...."he informed others and all kids smiled widely.
"But arohi, the sleeping pills are safe right?"Anjali asked with concern.
"Ha ma they are safe...and mami will sleep peacefully for 5 and half hours. By then we can do wat we planned to do...."said arohi with excitement.
"But I'm hungry now only, how can I stay some more hours to have dinner...!!"pouted anu.
"Arey oh food factory did u start again?! Kithne khati ho..! Don't know how she's still slim when she can eat a big mansion of food daily ufff...."commented abhi.
"Bcoz I do yoga and exercises u lazy bucket! That's y I feel hungry and vaise bhi I eat ONLY healthy food unlike u...u stupid lazy idiot..."recountered anu.
"Shhhh chup....u both don't start again...."arohi said with face plam! "I'll prepare maggi for all...."she added "and after that we can start preparing dinner ok?"she asked her mom-anjali. When she nodded her head, arohi went to kitchen to prepare maggi.
"Di......how much time will take till jija ji's return?"asked arnav to Anjali.
"He will come back in 30 min chote" said Anjali.
"Oh ok then I'll b back after getting fresh up by then..."said arnav.
"But papa, u can go to fresh up after eat Maggie...."said anu.
"Yeah chote...go after eat Maggie...."said oops correction, commanded Anjali.
"Okkk...."said arnav in some minutes, arohi brought Maggie for all of them into living room.
(After 5 hours)
"Finally....all dishes got ready...."said anu checking all dishes.
"Yeah. Its till some time and by then, we can get fresh up too. Chote does cake ready?" Asked Anjali.
"Ha Anju, its ready. Finally me and arnav along with abhi succeeded in making it..."said shyam showing the chocolate cake that they had made. Oh alas! I forgot to tell, its their fifth attempt in the past 4 hours! They are preparing cake for the first time so they had taken 5 attempts to prepare a perfect cake! And we should appreciate their efforts for sure,right?
"Wow its looking yummy....but u didn't write matter with cream on it shyam..."Anjali said.
"Mom I'll decorate the cake...."said arohi.
"Ok(turning to arnav) chote did u call them? Did they started?"asked Anjali.
"Yeah di...they will come at right time and lav,henry will come to Skype."said arnav.
"Ok then let's go and fresh up by then ok."said Anjali and nodding, all left to their respective rooms except arohi who stayed back decorating cake. All failed to notice the smirk on arohi's face!
(After 35 min)
Except arnav, all reached to living room after freshen up.
"Shyam did u talked to akash and Nk? Did they started?" Asked Anjali settling besides shyam who was already presented there.
"Yeah. They started...."answered shyam.
Right now, akash and payal are living in Mumbai along with their son rajeev, in short raj. Raj has an younger sister whose name is shreya. Raj's age is similar to anu and abhi's so obviously shreya is younger among them. She's a princess to those and they all have a string and cute bond. Raj, having a melodious voice got an opportunity to sing in movies and in his young age itself he's getting success day by day with his popular songs. Even though he is getting popular day by day, he behaves humble. Nk and radha shifted to Paris where Nk started a small company which after hand became successful. Henry and lav also went to Paris to start Henry's new branch there and being in the same city that too in same area, Nk,radha and henry,lav never missed to b in contact with each other and radha continued to work in Henry's company. Radha and Nk had a daughter who's younger than shreya and is studying now. Her name is ananya, in short ana. They recently came to India for vacation and right now they r in Delhi at nk's home. To b particular, they are driving to RM now! About henry and lav, they are obviously a happy couple with a son-rohan. Rohan is elder among all children. He is three months elder to arohi. And arohi and rohan are good friends even though they are living far away. According to all, they three are at Paris right now! But only one person knows where they are EXACTLY now!
(In arshi's room)
Arnav looked at clock and then at khushi who is stirring lightly in her sleep. He kissed her forehead with effection and called "khushi, dinner is ready....common wake up...."he said.
The effect of sleeping pills on her started decreasing and so with lazy voice she said "arnav ji, let me sleep some more time."
He knows how to wake up her from her sleep. So he said "khushi I'm So hungry and without u, I won't have my dinner." And that's it, khushi jerked from her sleep immediately. She looked at wall clock which was showing 7'O clock.
Before she speak anything, arnav said "Go and have a bath and get freshen up and come down fast..."he said in one go and went out of room.
**************
(In living room)
Arnav joined others in living room and said "she's woken up and will b here in 10 min may b..."he informed and arohi and any went to dining table to arrange their surprise properly according to their plan. Remaining 4 followed them.
When khushi reached dining area, she found all settled at their respective place except arohi and anu. She looked at the number of vessels who's lids were closed and asked with amu****t "these many dishes? Did u girls cooked whole kitchen's groceries or wat?" She asked.
"Mami....we girls cook rarely at home na so we made more dishes...."while arohi is saying this, arnav made khushi sit beside him. Abhi is on other hand of khushi while Anjali and shyam sit opposite to her.
"Ha khushi and most of the dishes were prepared by anu. And these two girls only allowed me to cut vegetables that's it!" Said Anjali with a bright smile.
"Ohhhh ok...then common u two too sit, let's have our dinner..."said khushi and was about to open the closed lid of the vessel before her.
"Maaaaaa....."anu screamed all of sudden making khushi to stumble at her place little.
"Kya hua?" She asked being perplexed.
"Mami....don't u dare to serve food today, we cooked it and we will serve them. Hai na anu?"asked arohi covering the situation.
"Yes yes yes...."said arohi. And they secretly looked at abhi who is showing his 5 fingers and silently counting them in decreasing order. Anu and arohi both held the lid of the vessel before khushi and looked at abhi who is showing 3 fingers.
"3....2....1...." Both anu and arohi counted and at the same time opened the lid and all others except khushi screamed "happy bday khushiiiiii" at the same time. The vessel whose lid was opened by arohi and anu contained a cake beautifully decorated by arohi with bday wishes for khushi. Khushi just closed her mouth with palm being surprised! But something striked her and she asked "but its only 7'O clock na...my bday is tomorrow right?" She asked with confusion and all looked at her not understanding wat she's talking about!
"I'll explain..."arnav said looking at question mark face of all. "I can't pull back the time na so I set the time of wall clock. I mean I Set back it to 7'O clock and so khushi is thinking that its 7'O clock..."all understood and chuckled at arnav's intelligence! Turning to khushi, he said "but khushi, now the time is exactly 12..."he added pointing the wall clock near dining area. Khushi looked at wall clock and then at dishes then at her family. Tears started brimming in her eyes! They are tears of happiness....tears of happiness for getting this lovely family.
"Happy bday mom" said abhi handling her a bouquet of white and red roses.
"Thank u..."she said.
By then arnav's mobile rang indicating a style call. Its from lav and Henry.
"Lav's call...."arnav said and on-ed it.
"Happy bday khushiiiiiii....."lav screamed on Skype.
"Thank u so much lav..."khushi sounded little dull.
"Arey wat happened khushi? Y r u sounding dull?"lav asked with concern.
"Nothing but missing u so much lav..."khushi told to her best friend.
"Me too khushi...."lav too got emotional.
To divert khushi and lav, henry took mobile from lav and he along with rohan wished khushi. Lav informed her that they were going back to their hone from a party and were in car and would call her once they reach home and hung up the call.
"Mom, before cutting the cake, let us allow to give u ur bday gifts...."said abhi and khushi smiled and said "u all itself is a big gift for me...doosri gift ki kya jaroorat hai!" All smiled at her statement.
"But we have some gifts for u khushi."its shyam who said this. He along with Anjali handed her an envelop. She opened it and read it. Its donation of 5 lakhs to her NGO.
"Thank u so much bhayya and bhabhi....these money will b so useful to the NGO..."she said with a bright smile.
"And not only that khushi, me and shyam are going to bear the education fees of two girls of NGO from now onwards....I hope this can b a gift for u from us..."said Anjali.
"Of course bhabhi....its a very bigggg gift for me...."said khushi.
"And mom, now my gift....."said abhi handling her a gift pack. She opened it and found a beautiful sari in it.
"Its so lovely abhi." She said.
"Thank God, u liked it...u know wat mom I bought this designer sari by saving my pocket money from past few months."said abhi with a bright smile. Khushi gave him a peck on forehead with affection.
"And this jewellery set is matching ones for that sari...I bought them by saving my pocket money...actually me and abhi both planned this months ago..."said anu handling khushi a packet of jewelry set.
"Yes yes...we even stopped buying snacks too...."said abhi.
"Now.....my gift...mami open this.."said arohi handling a small gift packet to khushi. She opened it and found a beautiful pendent in it.
"Thank u arohi"said khushi.
All looked at arnav including khushi.
"Wat?"asked arnav casually. "Oh about my gift?" He added. He took out a ring from his pocket and put it on the ring finger of khushi and said "khushi, my surprise is standing at the door..go and open the door"
Khushi, with confusion, went and opened the door only to find Nk and radha; payal and akash with their children screaming wishes for her bday....a 1000 volts smile appeared on khushi's face seeing them after many months.
They all came into the house and after wishing and talking, moved towards dining area. But they got stopped with arohi's call.
"Ladies and gentlemen" said arohi making others to stop on their tracks.
"Picture abhi baaki haiii...."she imitated her favourite SRK's dialogue.
"Arohi?" Shyam called with question mark gaze not understanding wat she's talking about!
"Even though today is khushi mami's birthday, arohi is going to give u all a surprise..."said arohi.
"Surprise? Wat surprise?" Asked shreya with curiosity filled voice.
"U....all....look at the door...."said arohi and all follow her words. There come lav and henry.
"Lavanyaaaa...."khushi screamed with excitement and with fast steps, they both walked towards each other and hugged.
"Many many many more happy returns of the day khushiiii...."said lav being still in the hug.
"Thank u sooooo much...."said khushi and cane out of hug. Then she turned to arohi and went towards her and hugged her too and said "I loved this surprise arohi, thanks for it"
All started to talk to henry and lav that they didn't notice rohan who's coming with three bags in his both hands. Arohi saw him and went towards him.
"Arey rohan....wat are these bags...!" She asked little loud due to which all members attention shifted to rohan.
"Meri ma ne mujhe coolie bana diya arohi....u only see na...."he said with a pout showing his two hands.
Arohi giggled and take one bag from his hand and asked "wat r in these bags by the way?"
"Wat to tell arohi, ur lav aunt decided to give 44 gifts to her best friend on her 44th birthday....so those bags contained those gifts..."henry said.
"Omg! 44 gifts?!!!!"all kids except rohan and arohi screamed at the same time.
"Yeah and khushi, u have to open them now only..."said lavanya with excitement.
"Aunty, mom will open but before that, we need to cut the cake...u know wat dad,shyam mamu and myself prepared that cake..."said abhi.
"Ha and later we have to eat dinner, me and arohi cooked food....and I'm sooooo hungry..."said anu.
"Oy food factory, u again started ur hunger rhyme ah?"said abhi.
"Oy we prepared food with lot of efforts that's y got tired....u even don't know how to cook so don't say anything huh..."said anu.
"Bas bas bas.....now don't start again, let's go and cut the cake..."said Anjali before abhi counter anu again. Khushi cut the cake and they all had dinner at that late nyt and they all planned to stay awake the whole nyt and so started wrapping out the gifts that were brought by lav
"By the way aunty, who planned ur surprise visit?" Asked anu to lavanya.
"Its planned by arohi and rohan anu. They both planned it a month ago and according to plan, we came to India. And its their condition that we shouldn't inform about it to Nk and radha and so we didn't tell about it to anyone..."said lav
"And when we were talking to khushi, we were on the way to RM but we said lie that we were going home from a party..."said henry.
"Yeah...and the whole plan's credit goes to me...."rohan said raising his collar.
"Oy hello the idea of surprise is mine ok? U just helped me in implementing it u stupid...."said arohi to her best buddy.
Rohan smiled and said "agreed my dear friend..."with a bright smile. The destiny ONLY knows wat their friendship becomes in future!
(After some time)
Khushi went into kitchen to prepare tea for all as they all are tired.
When she's preparing tea, she heard her husband's voice "so u liked the surprise?"
She smiled and said "I loved it...."
"We even thought to incite urs and lav's parents too but we didnt want to bother them at this late nyt. We arranged a party tomorrow evng...."informed arnav.
Khushi smiled And suddenly she remembered something and so asked "by the way how came I slept those many hours?"
"Ur daughter mixed sleeping pill in ur tea in the evng..."he said with a smirk making khushi's eyes to go wide!
"Oh my god....!"she exclaimed. And in few seconds, they both laughed slowly about their children's intelligence! Arnav gave her a side hug and they both looked at the living room where their family and friends are laughing whole heartily over some joke/conversation. They looked at each other and at that moment they felt like their life is completed! Some people may not b related by blood but they are as close to us as blood related people, distance may not b matter, daily contacts may not b matter but all that matters is the UNDERSTANDING they have among each other. Its luckily blessed to have such type of persons in our life and arshi has those blessings thats y they get their friends and family in their life....they know when they all are together smiling, even the sadness fears to cross them frighting of their will power and confidence. For such people, life will ALWAYS be a blissful journey!
(No proof reading so spare the mistakes)
****************
Soooo.....the unexpected journey of UDFMY ended here. Before saying bye to the story, I wanna say one thing!
The whole story of the UDFMY is not preplanned! Yes, we planned the further parts after seeing the comments! The theme of the story was the dream theme of sanchi. I still remember the day when I was refusing to write love story between a student and a lecturer. But when she told about the complete theme she wished to write, I got attracted towards it and then we started the story. Usually in my view, writing collaboration is a bit different than writing the own story bcoz there should b an understanding for each update between the writers. And thank God, me and sanchi had that understanding! :D its very lovely journey with u sanchii! We changed the storyline some times according to reader's wish but any story should end at some time and that time came to this story! I felt like the story would being dragged more if we continue it...that's y we ended it here. We wished our story to b unique and so planned as much as we can and we hope so that it came as unique. To make it unique only we put 5 marriages on the same day even though it may not possible in real life hehehe :p and last but not the least, thank u soooooooooo much for all readers for ur valuable feedback. I can't mention individual names right now as I'm updating through mobile, but thanks to u all for ur encouragement to continue the story! I'm looking forward for ur feedback on this epilogue....
Thanks again,
With love,
Krithika....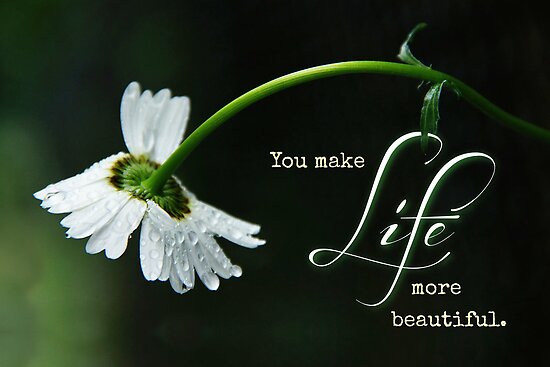 Disclaimer: The views expressed above are member's views and this website does not comply with it. The views expressed may not be factually correct. Incase of any issue please contact us/report it to us.